Read how Upfluence generated 1 million+ views to boost FEELD's online visibility through influencers and events.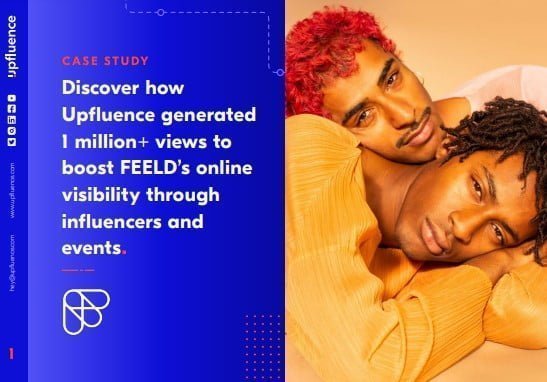 Discover how Upfluence generated 1 million+ views to boost FEELD's online visibility through influencers and events
Feeld is a pioneering dating app that's changing the way we think about relationships and dating norms. As the first dating app for couples and singles, Feeld is the largest community for ethical and non-monogamous dating across the globe. With goals to achieve increased visibility and brand awareness in the marketplace, they looked to Upfluence to deliver a highly engaging influencer marketing campaign and 5 in-person events to facilitate conversations about sexuality and relationships.
Feeld wanted to run an impactful influencer campaign on Instagram, targeting women and non-binary people around the subject of sexuality and relationships. This required Upfluence's expertise in selecting and activating influencers in the right niche, who would help Feeld reach their desired audience. Leveraging Instagram Stories and feed posts required Upfluence's specialist knowledge on optimizing campaign content to perform well on Instagram and gain maximum visibility.
Increase brand awareness through inclusive conversations about sexuality
and relationships led by creators and consumers.
Grow Feeld's number of followers on social media and engage new audiences.
Drive Engagement Online & IRL
Convert online awareness into real-life brand touchpoints with in-person events.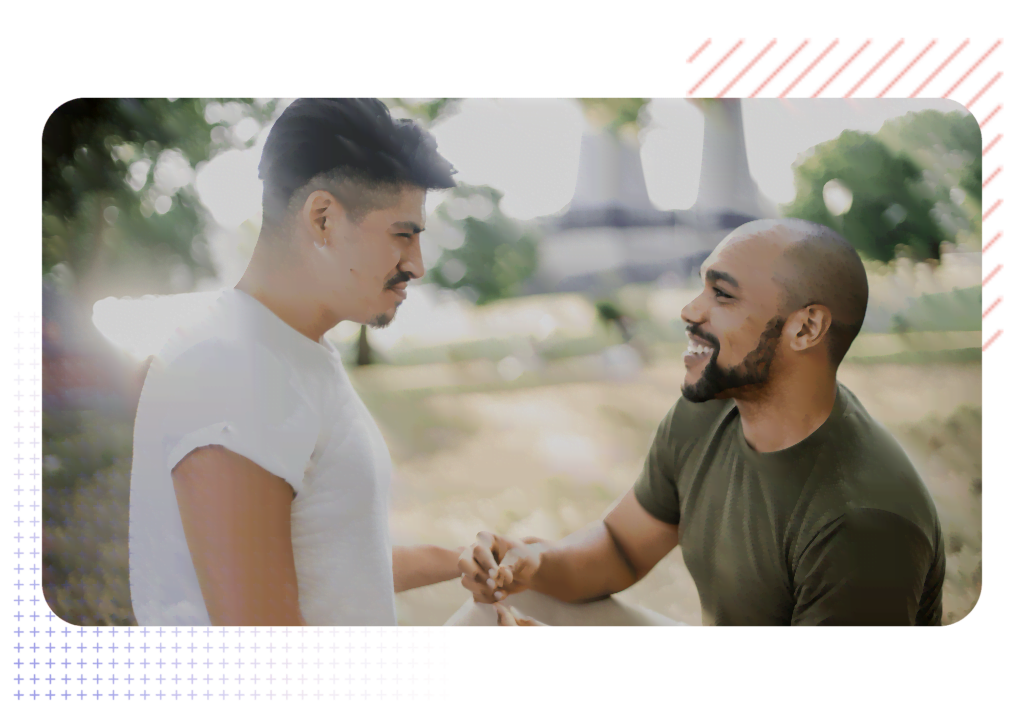 Upfluence delivered a campaign that combined influencer marketing on Instagram with 5 in-person events to maximize brand engagement across online and offline channels.
Influencers were invited to share their own messages of inclusivity around dating and relationships on Instagram with the hashtag #FeeldNotes. They posted in their feed, on Instagram Stories, and hosted Q&A sessions to interact with a maximum number of people.
Influencer Identification
Upfluence sourced 30 creators in the dating & sexuality niche who host a sex-positive online space that feels empowering to women.
Identifying influencers who aligned with Feeld's values of ethical dating, inclusivity, and nonjudgment was crucial for the campaign's success.
Upfluence's specialists helped Feeld to find new, relevant influencers who they had not identified through their own influencer search.
Localized influencer marketing with creators based in New York City translated online awareness into inperson brand engagement through dedicated events.
The campaign capitalized on key seasonal dates to run brand activation events. The events were based on the themes of 'Leave a Note' or 'Radical Honesty' as a way to spark conversations about relationships and dating.
Upfluence organized and delivered 4 events for Feeld at the House of Yes including a Christmas Party where attendees could leave their #FeeldNotes on the Christmas tree for other people to find.
Feeld also sponsored an after-party following the release of Dion Lee's F/W 2022 collection during New York Fashion Week, where attendees shared social media posts from the brand's photo booth.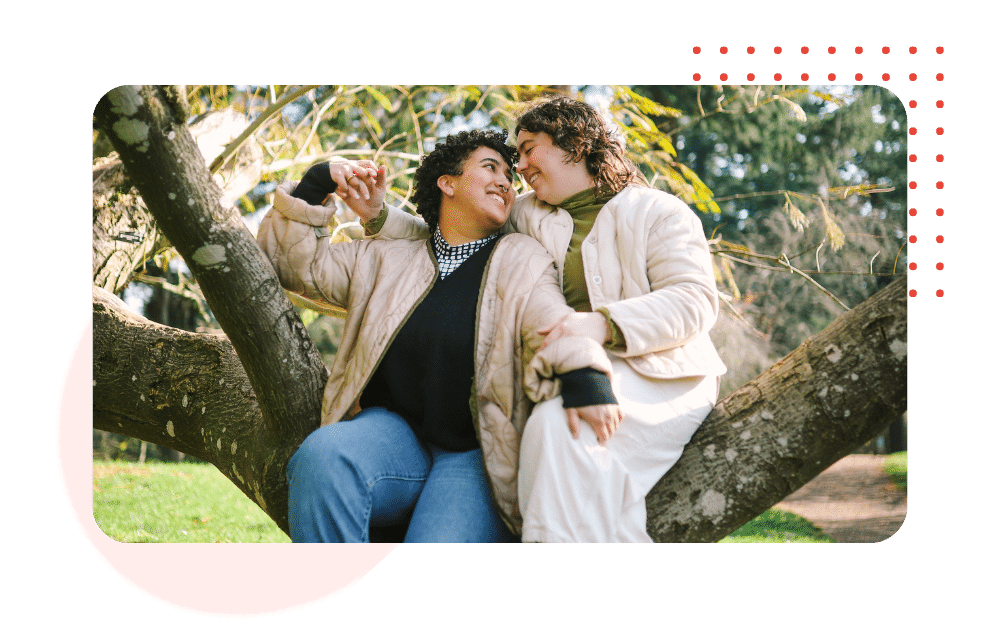 Upfluence's campaign generated 50% more engagements than expected, and resulted in 3x the expected amount of new content. In addition, Feeld reported an uplift in organic app downloads in the period the campaign was running.
I really appreciate the way that you brought all these additional ideas into the mix. This has galvanized the relationship between Feeld and Upfluence because we're paying for one thing but you're bringing all these different tangents in as well so that's fantastic! One thing that's really good to see is that cluster campaigns do work. They have an actual impact on acquisition and revenue.
Head of Partnerships, FEELD