SET AND FORGET INFLUENCER IDENTIFICATION
Find all of the influential contacts from your Klaviyo account
Connect your Klaviyo database to Upfluence and automatically match contact information against our community of influencer profiles
Use powerful social data insights to identify influencers in any Klaviyo list
Influential contacts are automatically added to Upfluence for easy activation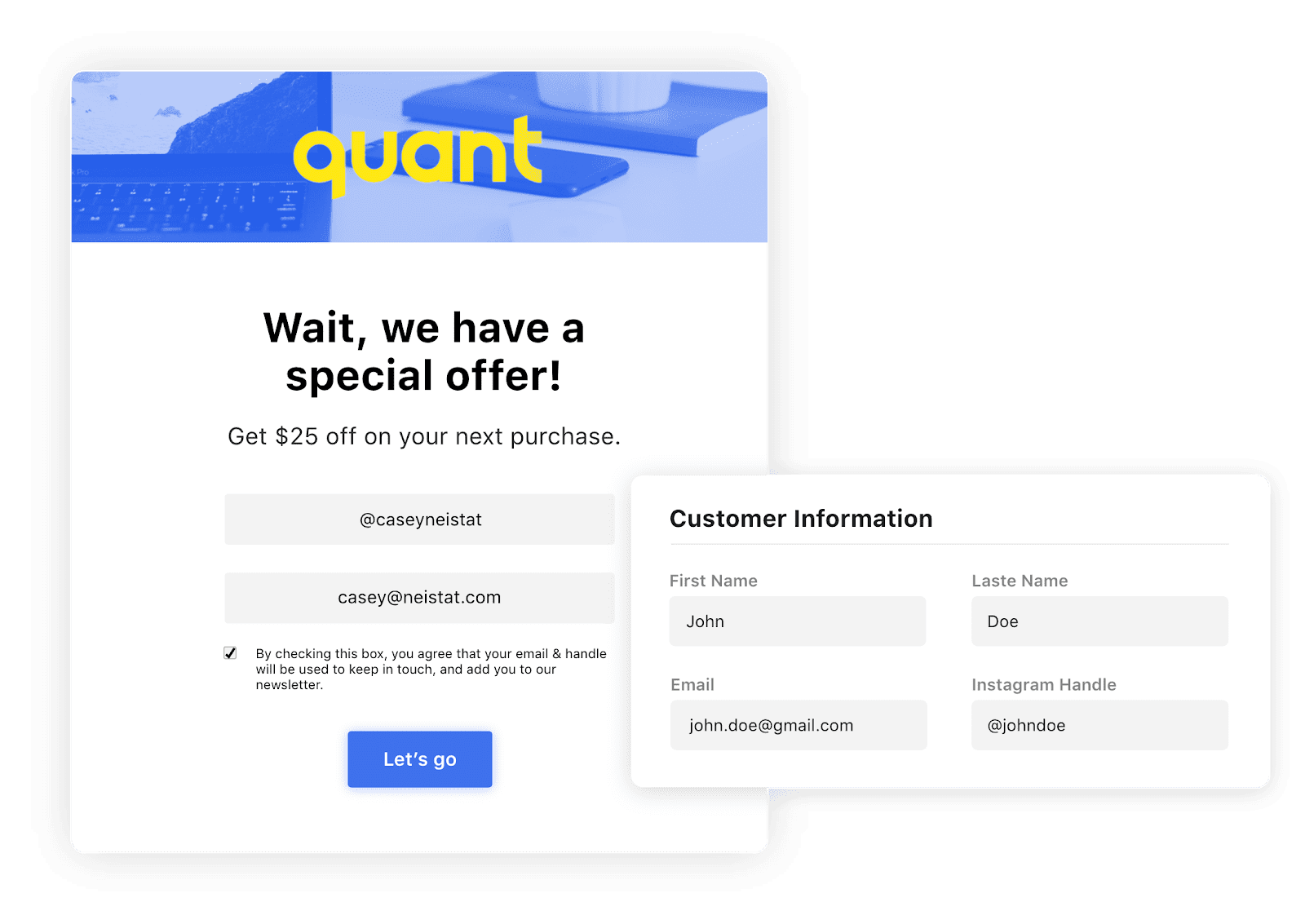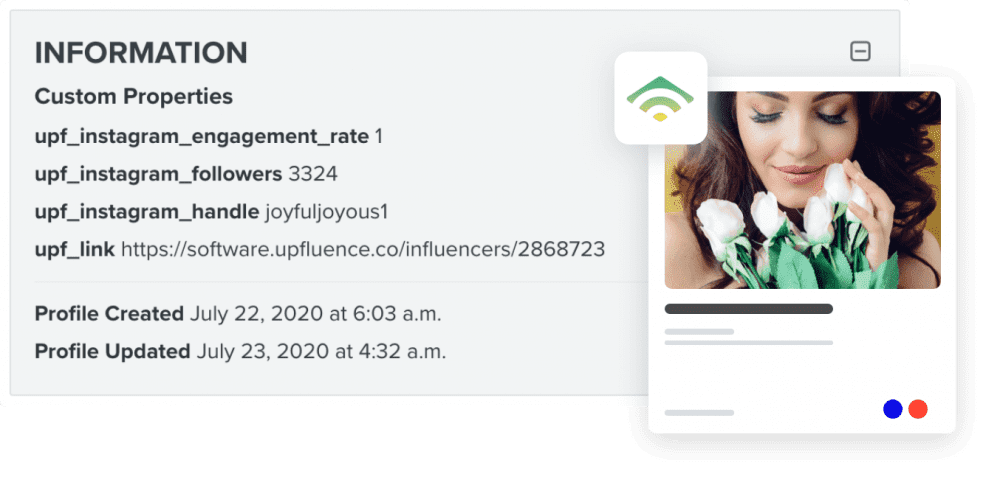 LIVE INFLUENCER IDENTIFICATION
Identify influencers visiting your website
Capture social data of your visitors and customers in minutes with one of these native tools, integrated with Klaviyo:
A customizable ambassador landing page
A dedicated field in the checkout
TURN INFLUENCERS INTO BRAND CHAMPIONS
Activate organic influencers for your brand
Use the power of Klaviyo + Upfluence to drive sales with organic influencer campaigns
Leverage influential customers' organic brand affinity for product giveaways or affiliate influencer campaigns
Analyze influencer KPIs such as engagement rate and follower count for data-driven activations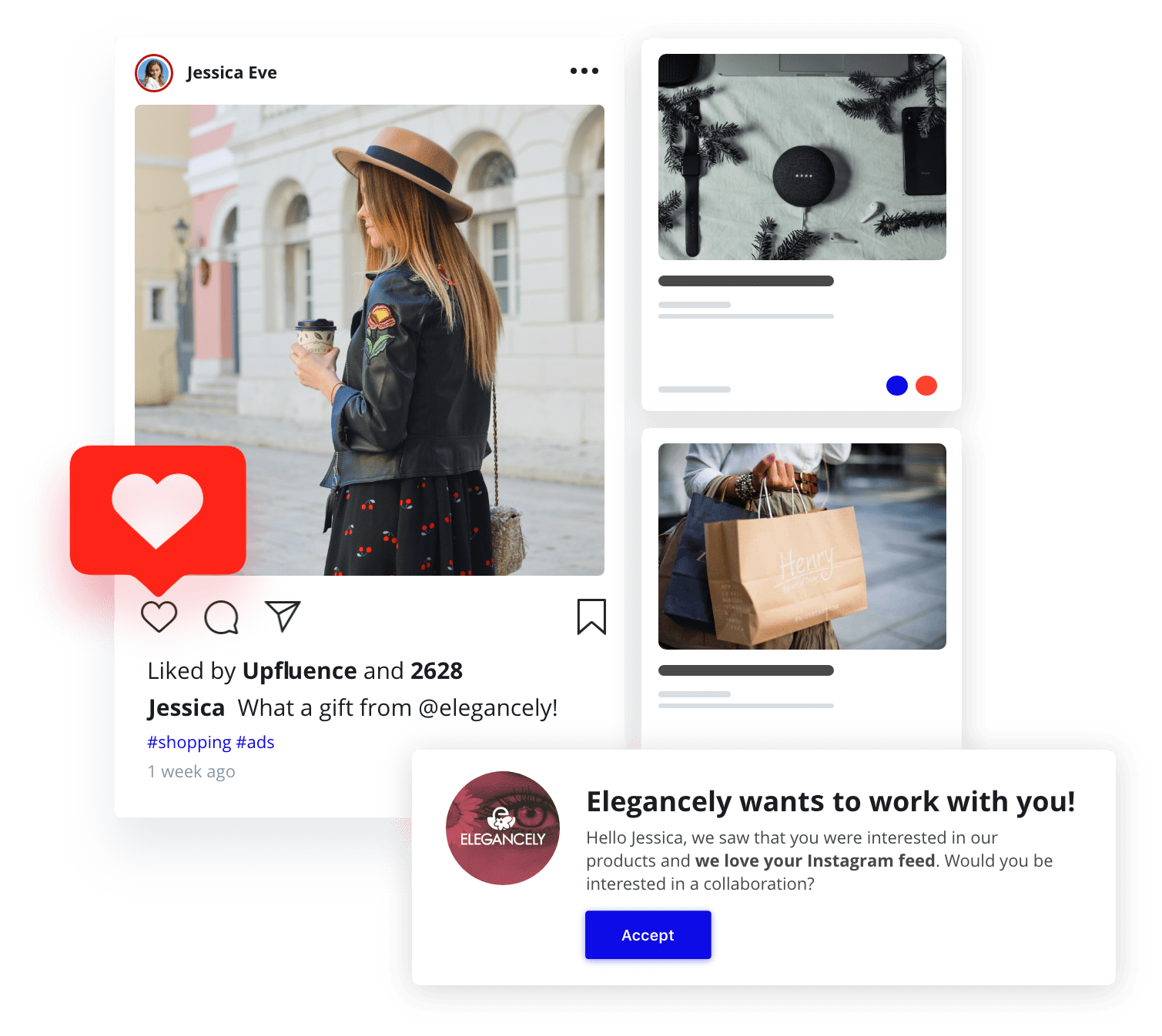 ENRICHING KLAVIYO CUSTOMER BASE
Use content creator's details to:
Use content creator's details to:
Create new users or enrich user profiles
Run fully customizable sequences
Manage all aspects of your campaigns through Upfluence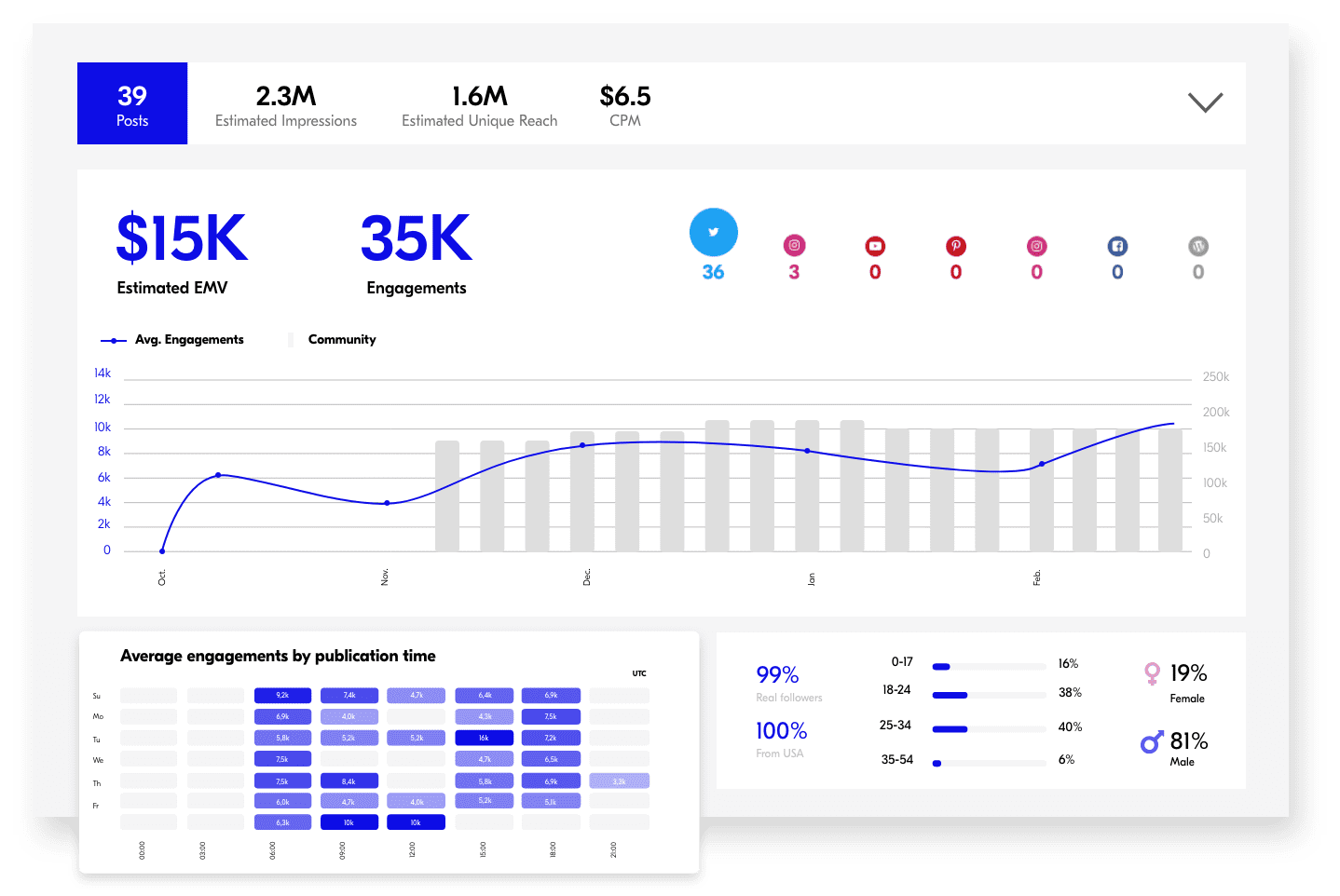 Integrate your favorite tools
Connect your Shopify store.
Connect your WooCommerce store.
Connect your Magento store.
Identify influencers in any Zapier connect list.
Identify influencers and activate them into affiliate campaigns.
Pay creators and track transations with PayPal.