Introducing our chatty sidekick
Upfluence has entered the Chat…GPT
First ever Influencer Marketing Platform that has an AI powered ChatGPT assistant, harnessing its power to enhance your creator communications with optimized and auto-generated emails, resulting in a seamless and efficient experience.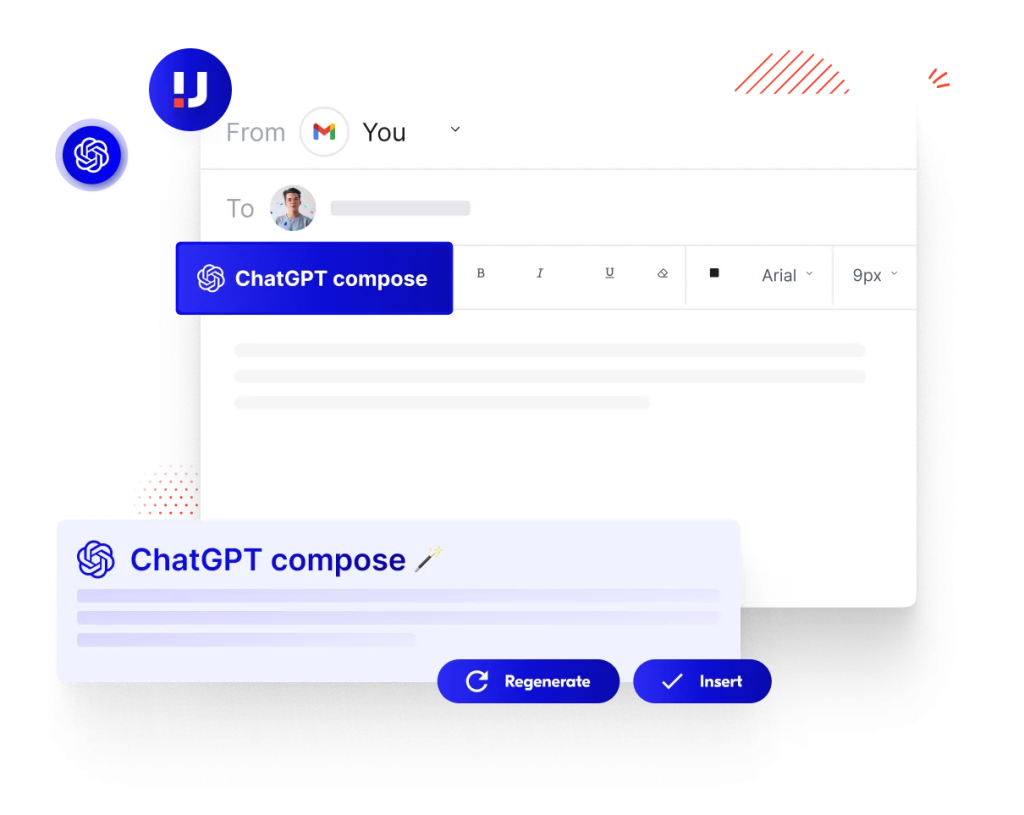 Find the best influencers
Creators who already love your brand
Our data shows that your brand's existing influential customers are 7 times more likely to accept a collaboration.
Not just any creators. The right ones
Find truly complimentary creators based off of data, content, and performance to fit your brands on our influencer marketing platform.
Make smarter decisions with Upfluence's data-rich influencer profiles. Measure, optimize and iterate your campaigns to reach double digit ROI.
Save time on influencer management
Experience the most powerful creator workflow
Manage your influencer campaigns in a snap with a complete, automated and customized workflow tool. See all creators hired, drafts submitted, sales generated, and payments issued in one place.
Easily hire influencers and affiliates
Hire the best influencers for fruitful and long-term collaborations with your brand. Upfluence provides influencer contract templates and influencer outreach email templates to make your life easier and streamline the hiring process.
Generate unique promo codes automatically
Simplify promo code generation for affiliate campaigns. Create unique, custom promotion codes from within Upfluence. They are natively compatible with your Shopify or WooCommerce store using our influencer marketing platform.
INFLUENCER, CREATOR AND AFFILIATE PAYMENTS
Pay influencers, Send creators free products
Hassle-free influencer payments
Pay influencers, affiliates and creators in 1 click. Automate commission calculation and payment requests. Connect your Paypal account and pay your partners easily and regularly.
All-in-one influencer gifting
Give your creators and affiliates the freedom to choose the products they want to promote directly from your store. With a single link, they can select their size, color, and enter their shipping details and manage orders with one-click-order confirmation.
Pay creators in any currency
Easily pay creators in any currency and automatically retrieve legal documents. 
Measure influencer & affiliate campaigns
Track sales and ROI automatically
Get precise sales tracking and ROI calculation for any influencer and affiliate campaign using our feature rich influencer marketing platform.
Aggregate campaign results in a custom dashboard
See all the results of your campaigns in one place: Revenue, ROI, AOV, commissions to be paid to influencers, etc. Build your personalized dashboard and make data-driven decisions.
Know which influencers perform the best
Find out which influencers in your campaign rake in the most clicks with individual tracking links. Have a clear overview of your total clicks & views, click-through rate, and influencer engagement rate. Track individual sales generated and ROI by affiliate.
Integrate your own marketing stack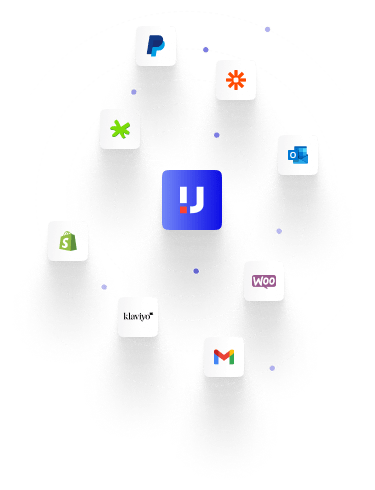 Influencer Marketing Case Studies
Browse through our influencer marketing success stories
Discover the true potential of influencer marketing with our compelling case studies. 
Uncover strategic insights, success stories, and innovative approaches used by brands across the globe. Immerse yourself in our vast collection of influencer marketing case studies that have transformed businesses.
Learn, grow, and innovate with us.
Influencer marketing platforms are  technology-driven solutions that connect brands and businesses with social media influencers. These platforms act as intermediaries, providing a centralized hub where brands can discover, collaborate with, and manage influencers for their marketing campaigns. These platforms typically offer various features such as influencer search and discovery, campaign management tools, analytics and reporting, and payment processing capabilities. Overall, influencer marketing platforms facilitate the entire process of influencer marketing, making it easier for brands to find and work with influencers to promote their products or services.
Influencer marketing platforms serve as a comprehensive toolset for brands and businesses to execute influencer marketing campaigns. These platforms typically offer the following functionalities:
Influencer Discovery: Brands can search for influencers based on specific criteria such as audience demographics, interests, location, and engagement metrics. This helps brands identify influencers who align with their target audience and campaign goals.
Campaign Management: Influencer marketing platforms provide features for campaign planning, briefing, and collaboration. Brands can set campaign objectives, communicate with influencers, and track content creation progress, ensuring seamless coordination and campaign execution.
Performance Analytics: These platforms offer detailed analytics and reporting on key campaign metrics such as reach, engagement, conversions, and ROI. Brands can assess the effectiveness of their influencer campaigns and make data-driven decisions for future strategies.

Payment Processing: Influencer marketing platforms often handle payment processes, ensuring smooth and secure transactions between brands and influencers. Some platforms provide options for negotiating and managing influencer fees, simplifying the financial aspect of influencer collaborations.
Influencer marketing tools are specific features or functionalities within influencer marketing platforms or softwares. These tools are designed to address specific needs or tasks related to influencer marketing. Examples of influencer marketing tools include influencer search and discovery tools, campaign management tools, analytics and reporting tools, and payment processing tools. Brands can leverage these tools to optimize their influencer marketing efforts and achieve better results.
Influencer marketing softwares refer to computer programs or applications specifically designed to assist brands in managing their influencer marketing activities. These softwares typically encompass a range of features, including influencer discovery, campaign management, analytics, and payment processing. Influencer marketing softwares aim to streamline and automate various aspects of influencer marketing, making it more efficient and effective for brands to connect with influencers, execute campaigns, and measure their impact.