LIVE INFLUENCER IDENTIFICATION
Find and activate influential customers
Identify influential customers within your BigCommerce database to activate as authentic creators for your brand!
Analyze your customers' social reach data to uncover
influencers hiding in your BigCommerce database.
Use data insights to strategically activate customers as
brand ambassadors, influencers, and affiliates.
Automatically add influential customers
to Upfluence to easily launch your program.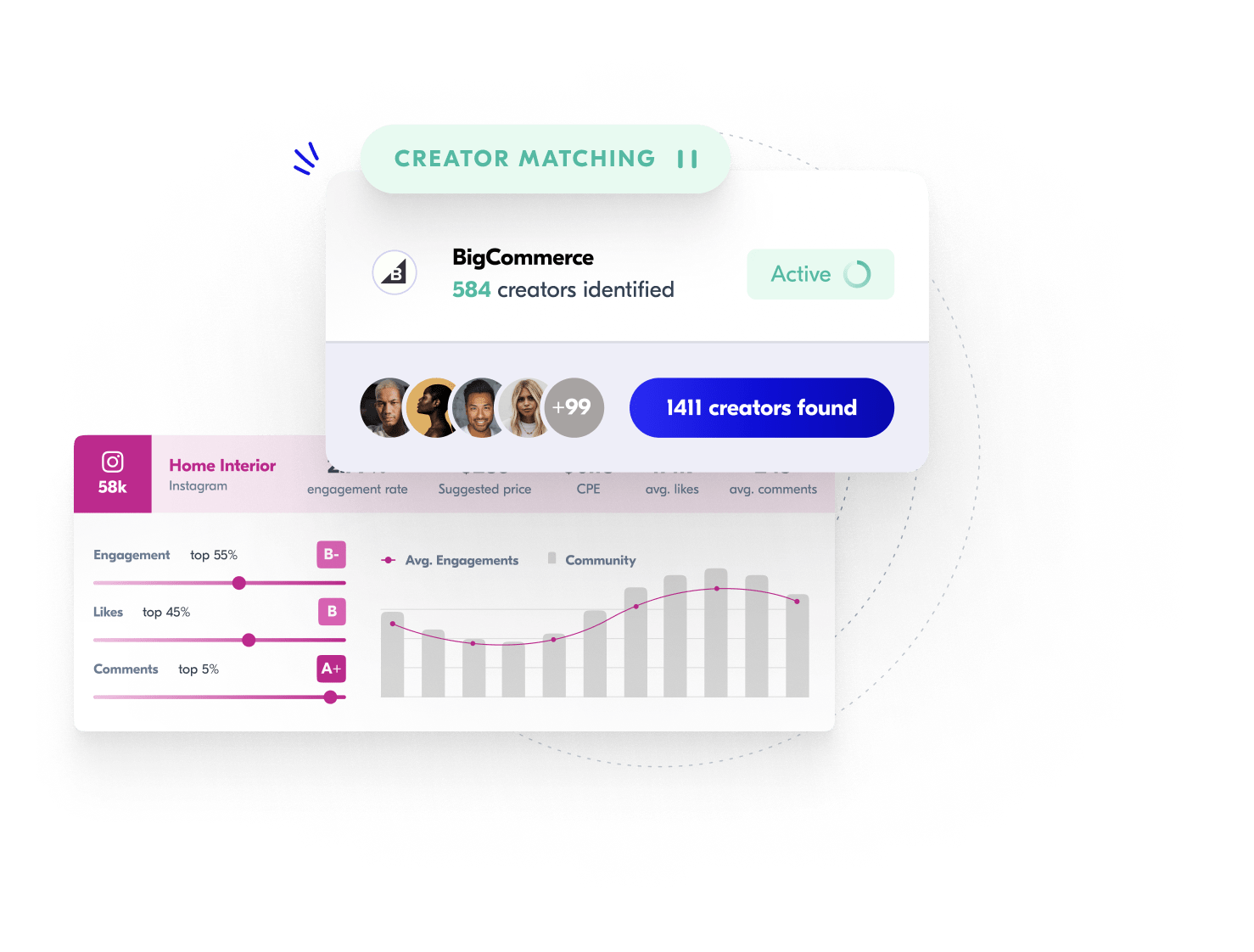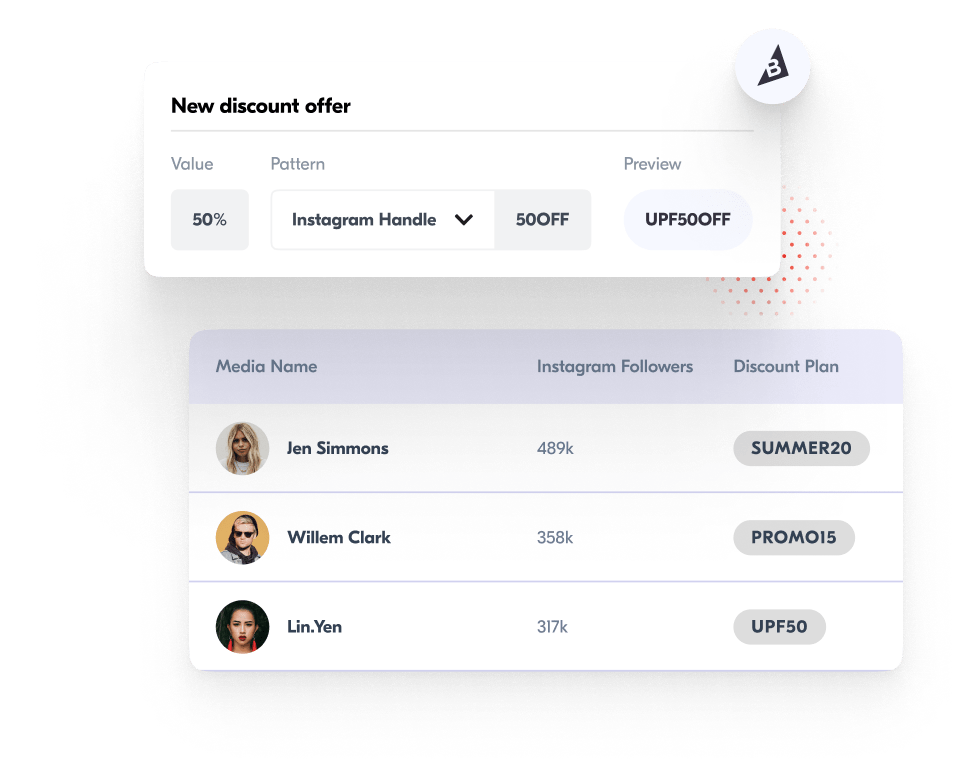 EASILY CREATE CUSTOM DISCOUNT CODES
Easily create native promo codes
Drive sales for your BigCommerce store with custom discount codes.
Generate promo codes for a $ or % amount in bulk.
Customize discount type, value, code pattern, usage limits, and active dates.
Simultaneously share customized discount codes with unlimited influencers across multiple campaigns.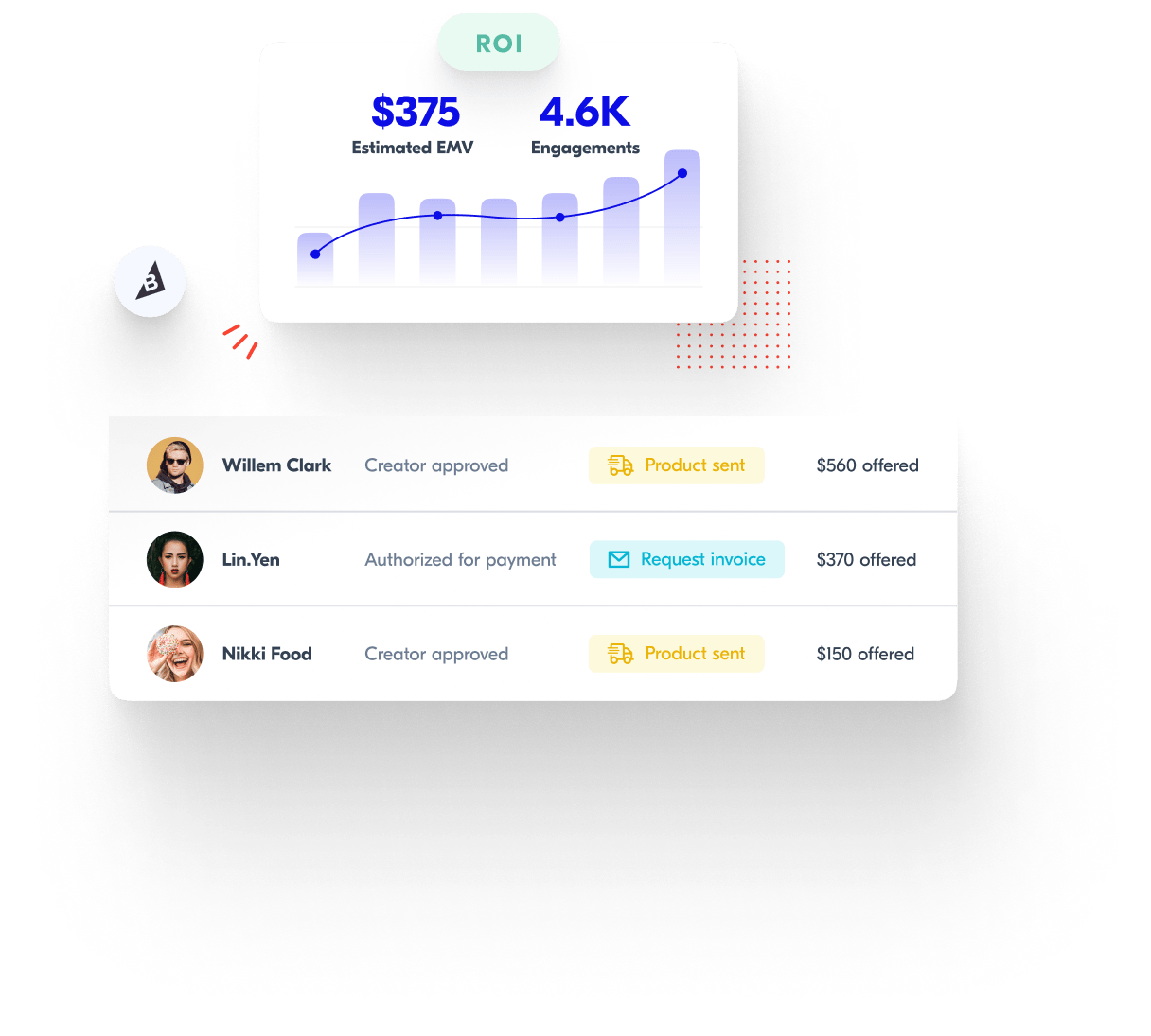 MAXIMIZE INFLUENCER INITIATIVES
Track and attribute sales
Measure your campaign results, calculate ROI and drive long-term growth.
Seamlessly import products to Upfluence and ship them to creators with one-click orders.
Track and attribute sales generated by your creators in real-time.
Identify your top-performing influencers to activate long-term partnerships.
Integrate your favorite tools
Connect your Shopify store.
Connect your WooCommerce store.
Identify influencers in any Zapier connect list.
Identify influential email subscribers from any list.
Identify influencers and activate them into affiliate campaigns.
Pay creators and track transations with PayPal.