Combine a platform with human expertise
Lack the time and expertise to leverage Upfluence to its full potential? Our experts can help.
Launch all your influencer and affiliate programs with one platform that does it all from discovery to reach-out, payment and sales tracking.
From the strategy and conception of your campaigns, to the perfect execution, measurement and payment, they help you kickstart strong.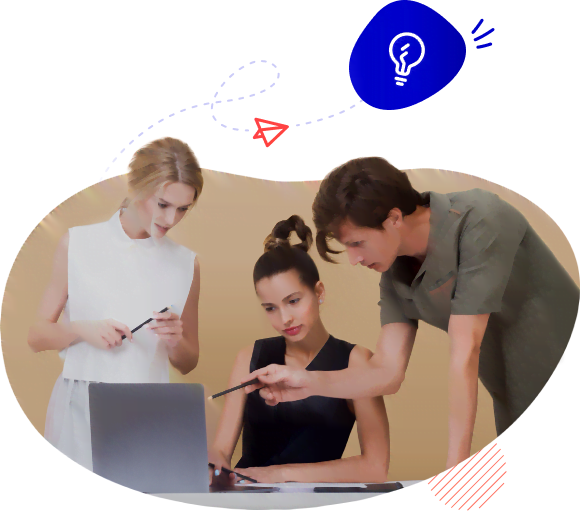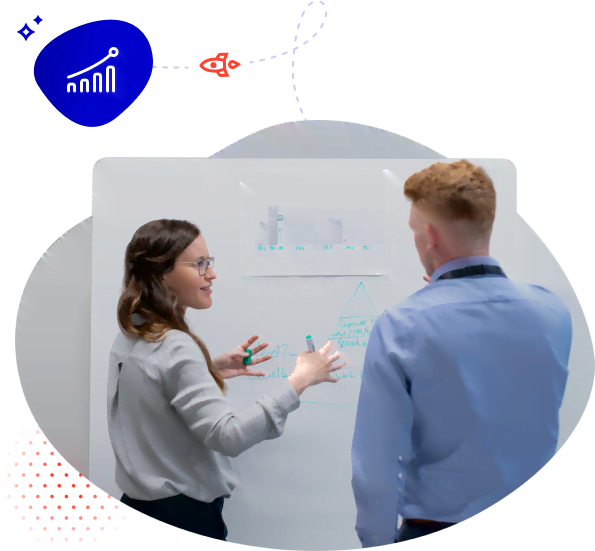 Design an influencer & affiliate marketing strategy that works
Upfluence agency helps your brand define the relevant goals and targets to make your influencer and affiliate campaigns a success.
We build the reports and dashboards to help you track influencer & affiliate sales, and measure programs ROI.
Launch effective influencer & affiliate campaigns
Reveal influencers within your custom base
Discover new partners to collaborate with
Reach out to present the offer
Generate personal promo codes
Calculate affiliate commissions
Manage multi-currency payments
Measure campaign performance and ROI
Influencer Marketing Case Studies
Browse through our influencer marketing success stories
Discover the true potential of influencer marketing with our compelling case studies. 
Uncover strategic insights, success stories, and innovative approaches used by brands across the globe. Immerse yourself in our vast collection of influencer marketing case studies that have transformed businesses.
Learn, grow, and innovate with us.
An influencer marketing agency is a professional agency that assists brands in planning, executing, and managing influencer marketing campaigns. These agencies have expertise in leveraging the power of influencers to promote brands and products effectively. They offer a range of services, including influencer identification, campaign strategy, content creation, campaign management, performance tracking, and analytics.
An influencer marketing agency acts as a strategic partner for brands seeking to leverage the influence of social media personalities. These agencies help brands navigate the influencer landscape by providing services such as:
Influencer Identification: They identify suitable influencers who align with the brand's target audience, values, and campaign objectives.
Campaign Strategy: They develop comprehensive influencer marketing strategies tailored to the brand's goals, ensuring that the campaign aligns with the brand's overall marketing strategy.
Relationship Management: They establish and nurture relationships with influencers, handling communication, negotiations, and contracts on behalf of the brand.
Content Creation: They collaborate with influencers to create engaging and authentic content that effectively promotes the brand's products or services.
Campaign Management: They oversee the entire influencer campaign, ensuring seamless execution, tracking deliverables, and managing timelines.
Performance Tracking and Analytics: They provide insights and analytics on the campaign's performance, including metrics such as reach, engagement, and conversions. This helps brands measure the effectiveness of their influencer marketing efforts.
A micro-influencer agency specializes in connecting brands with micro-influencers, who are content creators with smaller but highly engaged audiences. These agencies understand the unique value that micro-influencers bring, as they often have niche audiences and can drive authentic engagement. Micro-influencer agencies help brands identify suitable micro-influencers, negotiate partnerships, manage campaigns, and measure results.
When choosing an influencer marketing agency, consider the following factors:
Expertise and Experience: Look for an agency with a proven track record and experience in executing successful influencer marketing campaigns. Consider their expertise in your industry or niche.
Client Portfolio: Review the agency's client portfolio to see if they have worked with brands similar to yours. This can indicate their ability to understand your brand's unique requirements.
Services Offered: Assess the range of services the agency provides and determine if they align with your specific needs. Consider if they offer influencer identification, strategy development, campaign management, and analytics.
Reputation and Reviews: Research the agency's reputation and read client reviews or testimonials. This can provide insights into their professionalism, reliability, and quality of work.
Communication and Collaboration: Assess the agency's communication style and willingness to collaborate. Ensure they are responsive, proactive, and can work closely with your team.
Pricing Structure: Understand the agency's pricing model and ensure it aligns with your budget and expected return on investment (ROI).