Read how Upfluence helped this anonymous client from the Dietary Industry reach $440K in Sales through engaging content from hand-selected influencers.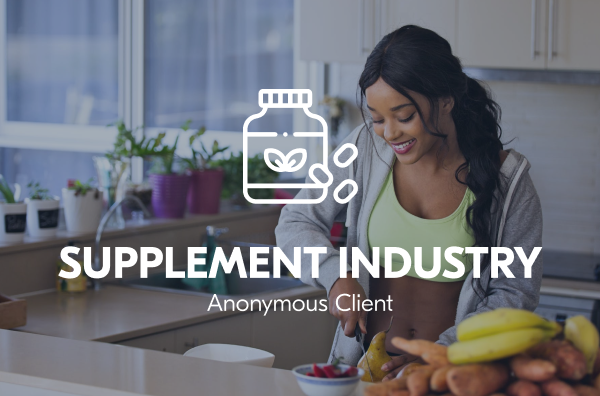 $3K daily sales for 5 months - Our Client journey from zero to $440K+
This client is a health and fitness company producing nutritional supplements and products for athletes and fitness enthusiasts. They manage campaigns from start to finish, including influencer identification, content creation, affiliate campaigns and ROI analysis.
Experiencing issues with GRIN, another Influencer Marketing solution, they came to Upfluence for a long-term and fullintegrated solution to streamline and scale their Affiliate Influencer Marketing Programs.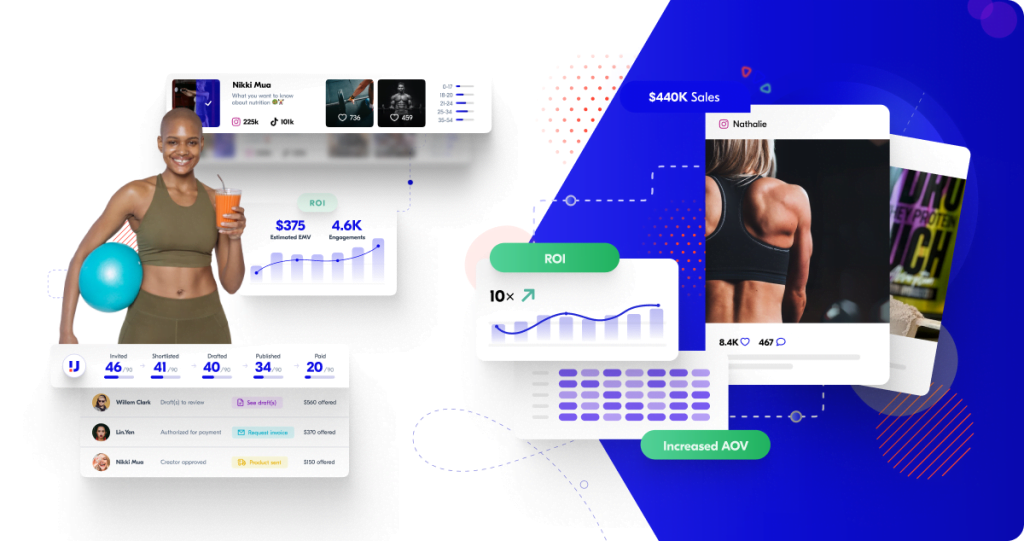 By integrating their Shopify store with Upfluence, the company was able to create affiliation programs to generate sales.
Month 1 - Onboarding & Campaign Set-up
Partnership start
Onboarding process
Set up for success
Stack integration
Month 2 - Building a thriving creator community
Influencer matching
Creator outreach
Creator application
Product shipment
Month 2-6 - Generating sales & iterative process
Affiliation set-up
Influencer payment
Sales & ROI tracking
Iterative process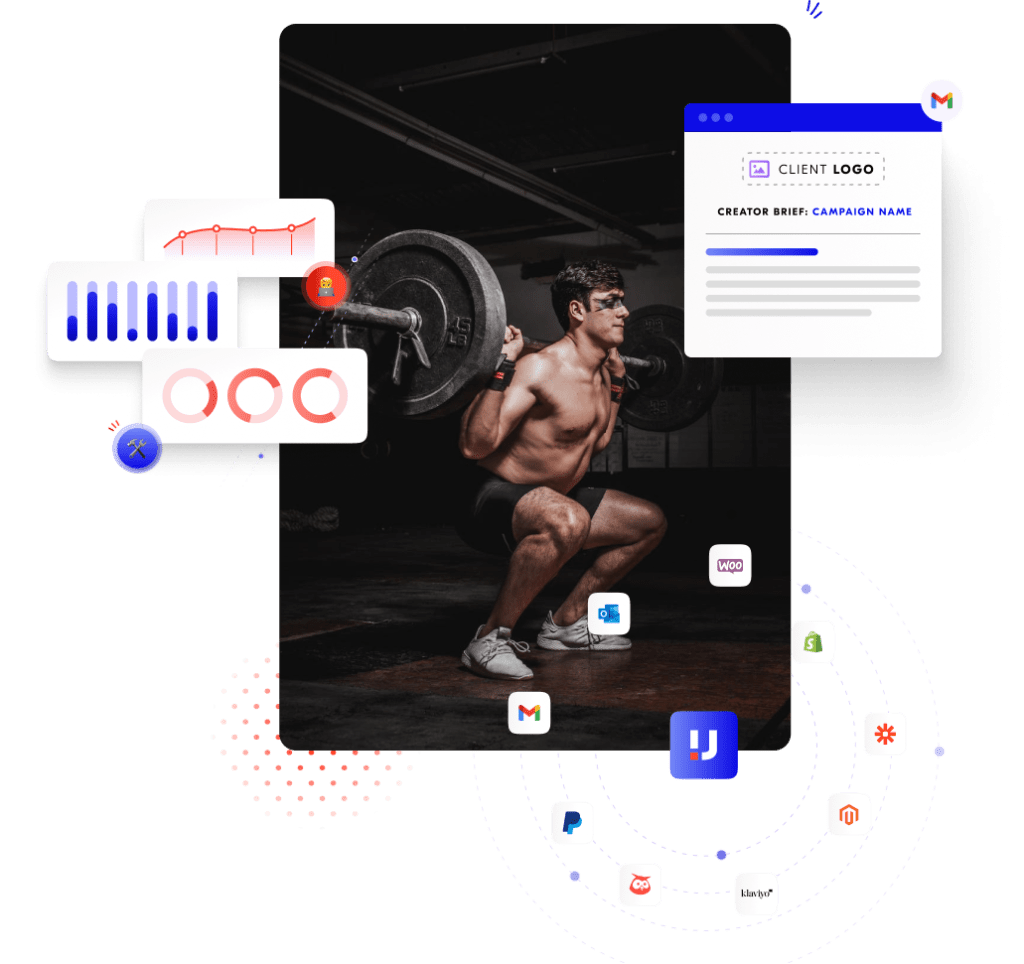 Onboarding & Campaign Set-up
Streamlined onboarding process
2 sessions with a CSM to dive into campaign needs
Full support available for any technical requests
Set-up for success
Hands on support for the set up of the first campaign
Emails and brief templates provided for further needs
Seamless stack integration
Gmail integration to reach out to influencers
Shopify and Klaviyo integrations for affiliation set up
PayPal integration to remunerate content creators
Building a Thriving Creator Community
4K influencers indentified & contacted
More than 25% were customers identified as content creators
Shopify integration allows for matching new influential customers continuously
1,2K+ influencer responses
A 30% response rate showing an incredible interest for influencers to join the partnership
Influencers are 2x more likely to work with brands they already purchase
197 influencer applications
About 200 creators applied for the with a performance based payment only (no fixed fee)
Generating 24 orders for a total worth of $2,2K sales per content creator, on average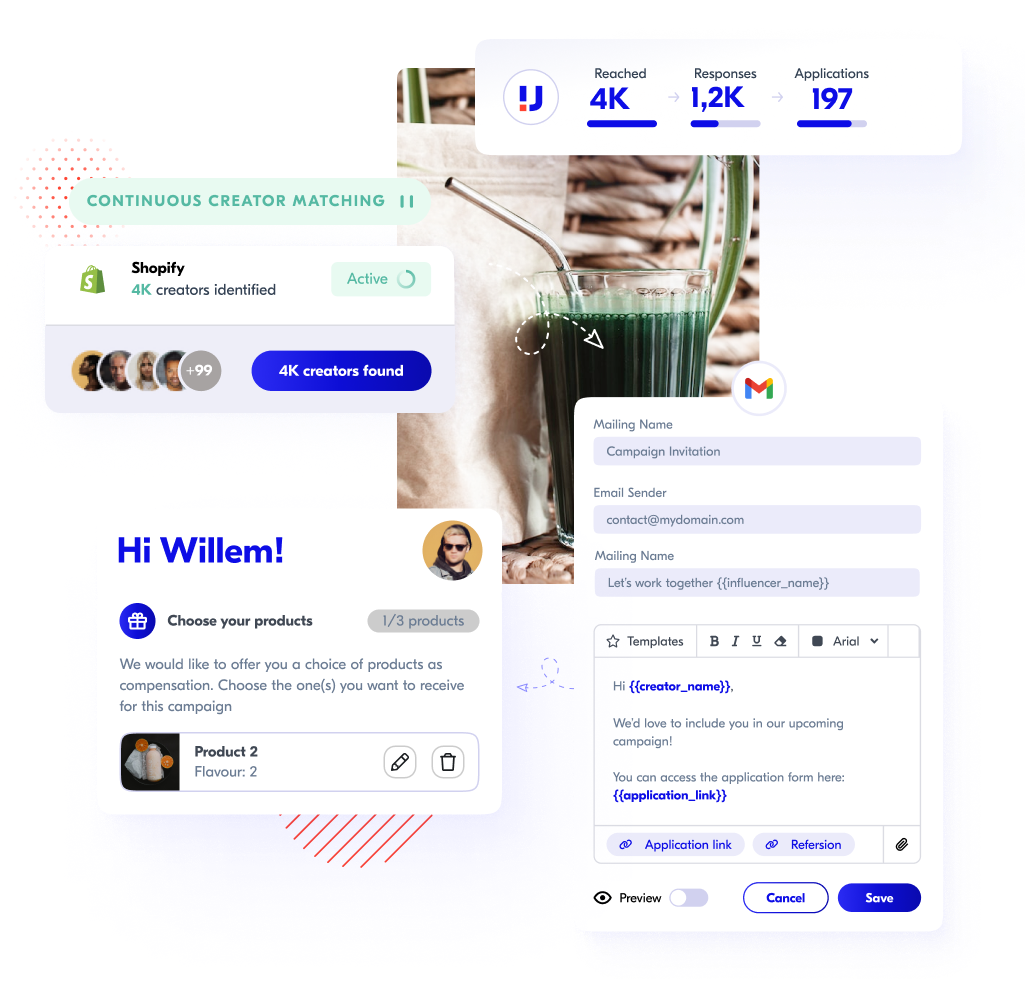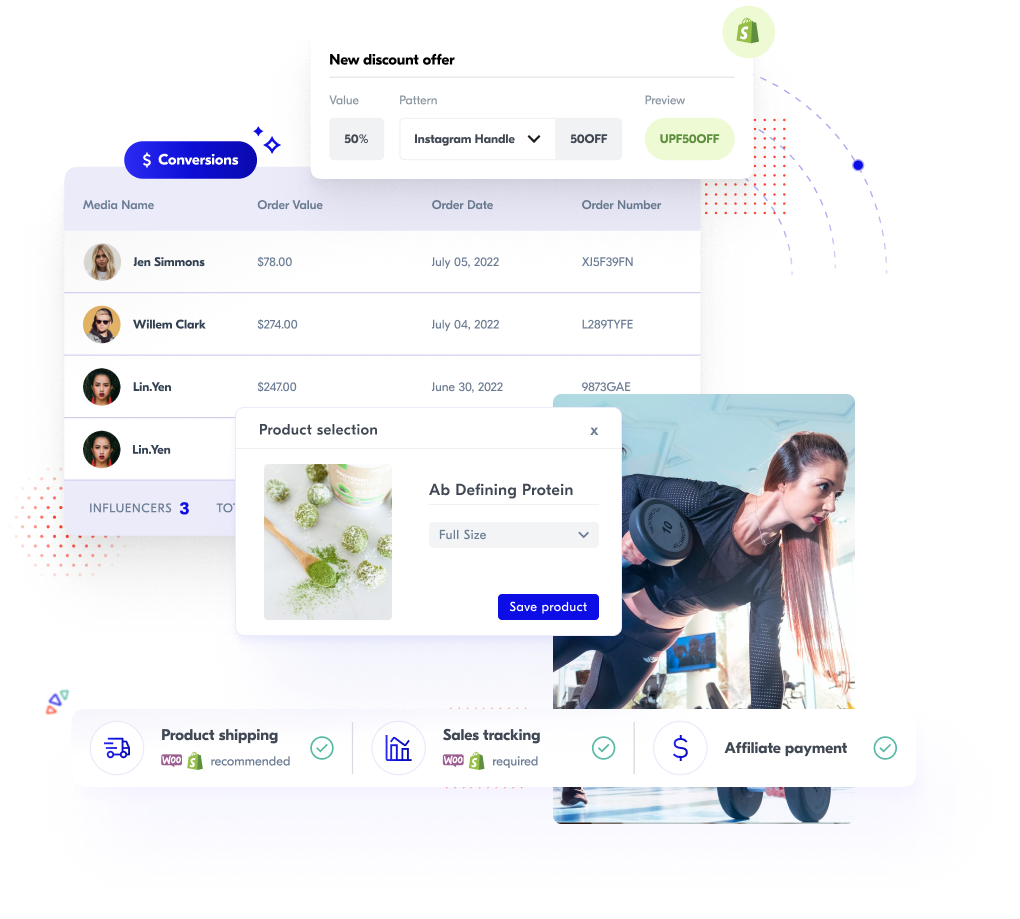 Generating sales & iterative process
Product shipment
Influencers picked a product in real-time from Shopify store inventory and provided their delivery details
One-click orders shipment to their designated address
Affiliation set-up
Seamlessly generated promo codes to track sales from influencers
Affiliation model set-up to compensate influencers, based on their sales
Granular tracking, leading to a positive ROI in 3 months
ROI tracking
Tracking of individual influencer performances inside Upfluence Software
Real-time reports allowing ROI-driven decisions at different levels (per campaign, per influencer…)
Iterative process and continuous ROI improvement
Renewed partnerships with best performers and stopped collaborating with bad performers
Best practice implementation thanks to Upfluence's detailed reporting insights