Read how how ATFLUENCE drove a 350% increase in sales for their clients using integrations and Organic Influencers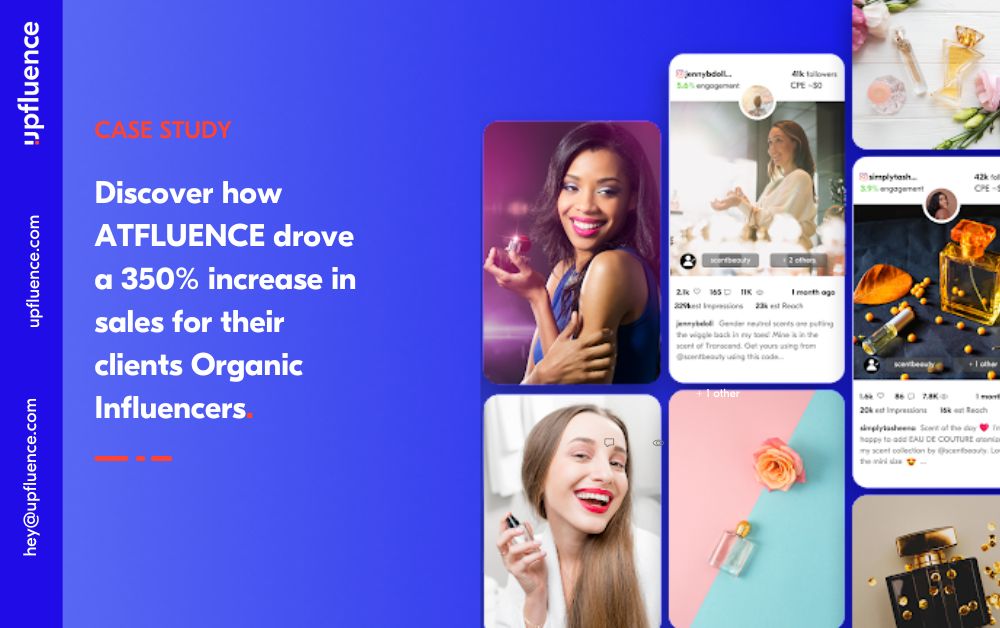 Discover how ATFLUENCE drove a 350% increase in sales for their clients using integrations and Organic Influencers
Atfluence is a full-service branding agency specializing in top-tier luxury brand campaigns. They chose Upfluence as their end-to-end influencer identification, outreach and management software to surface Organic Influencers – a brand's most influential customers and contacts, hidden within their databases. These organic influencers are proven to be 7x more likely to collaborate for free, and are 52% cheaper for #ads.

Combining 10+ years of experience, and the latest technology, Atfluence has expanded and affirmed its expertise as a powerful, results-driven, 360 digital marketing agency.
Atfluence is renowned for delivering high-impact campaigns for its clients. In a changing e-commerce landscape, Atfluence was seeking to help their client find innovative ways to achieve growth by incorporating influencer marketing and an efficient affiliate program as a key lever in their campaign while minimizing costs and efforts.
Their high-tech approach included traditional influencer search and sourcing organic influencers from within their client's customer base, so they needed to leverage Upfluence's unique integrations and data to modernize and accelerate their mission.
With substantial networks to explore and influencer strategies to execute, this campaign required a streamlined approach that called for integration capabilities that would uncover and onboard
traditional influencers as well as organic influential customers, while revealing their purchase history and brand loyalty. Atfluence needed to manage multiple campaigns and digital assets simultaneously, track conversions, and deliver deep performance analytics.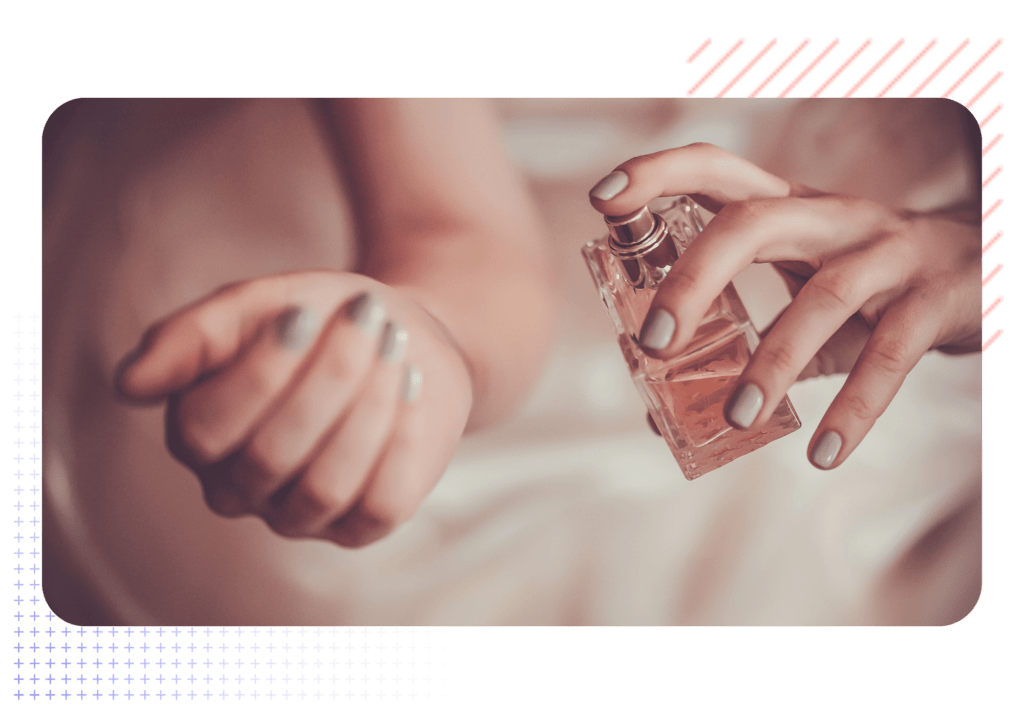 Using Upfluence's vast database of vetted influencers and key software integrations, Atfluence conducted influencer discovery and audience analysis, diving into integrated platform datasets to uncover organic influential customers and influencers.
Using Upfluence to activate these organic influencers with discount codes and affiliate links, Atfluence drove a 350% increase in sales revenue for their brands, while minimizing costs.
Influential customers vs. traditional influencers
Working with influetial customers proved to be 25% faster for outreach, onboarding, and posting.
Authentic Repurposable Content
Atfluence clients received more genuine, authentic storytelling when they partnered with customers for campaigns as opposed to traditional influencers.
Drive users to complete signups & move them through the funnel to become active users.
By integrating Shopify with Upfluence, Atfluence was able to hand-select the perfect brand representatives based on social media data and purchase history. Due to the natural affinity the creators had with the brand, this analysis resulted in the creation of authentic, repurposable content, significant sales conversions, and stronger partnerships.
Atfluence also integrated Upfluence with Klaviyo to find organic influencers hidden in their client's customer and contact lists. Effectual outreach at scale was then streamlined by using Klaviyo's industry
leading email automation capabilities. When combined with data from Shopify, Atfluence was able to uncover their client's most influential customers and create highly personalized outreach to these found
influencers.
Through integrating Refersion with Upfluence, Atfluence easily invited found influencers into their client's affiliate programs and tracked all affiliate sales associated with their client's campaigns. The best bit? It required minimal effort for all of these data points to be captured and consolidated by one central system – Upfluence.
When Atfluence explored their client's integrated datasets in Klaviyo and Shopify, they discovered influential customers ranging from Nano (1K – 5K followers) to hidden gem Mega & Celebrity influencers (500K – 3M+ followers).
An excellent example of this was the discovery of five mega influencers who were huge fans of Dolly Parton, as well as existing customers.
Atfluence unearthed them among integrated data then reached out and onboarded them as part of the launch of Dolly Parton's new fragrance. Atfluence had found the perfect influential customers for their clients, Dolly Parton and ScentBeauty.
These mega influencers went on to generate thousands of affiliate sales orders!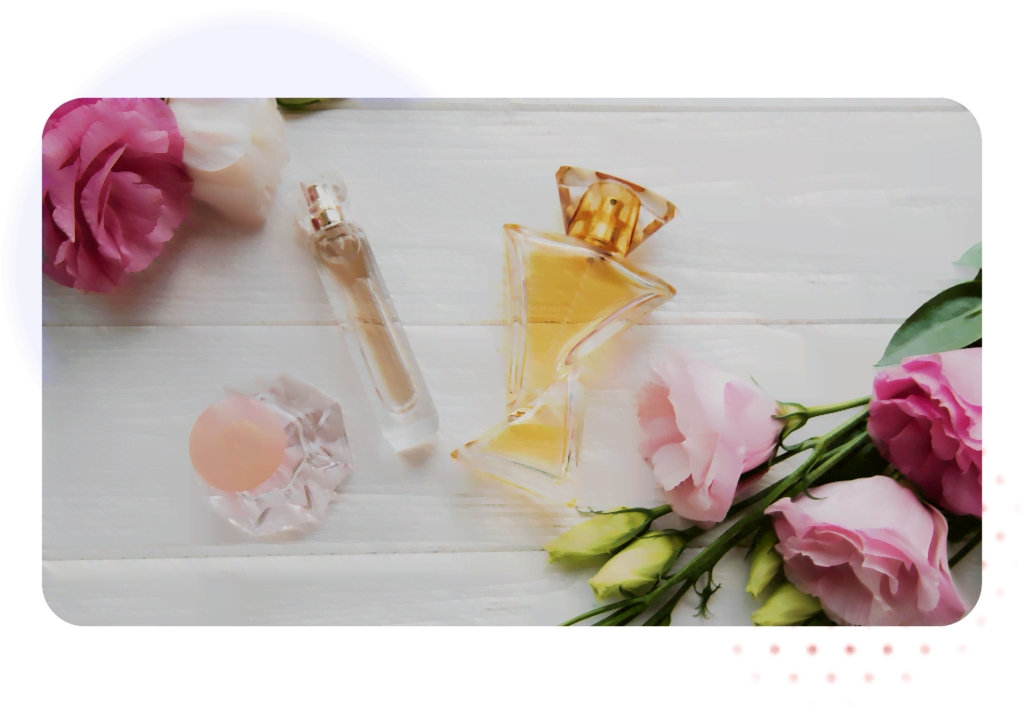 The campaign Upfluence created for Universal exceeded audience reach expectations by 73%, leading to increased UAA visits and registrations. Additionally, the content the enrolled influencers produced was so highly targeted and engaging that it surpassed industry audience reach averages (5%) and achieved a staggering audience reach rate of 33%.
Organic* vs traditional influencers
*Organic influencers are the brands most influential customers and contacts who are surfaced by Upfluence's integrations with Klaviyo, Shopify, WooCommerce, and Zapier. 
**Increase in client referral program due to customer onboarding vs influencer referral partnerships.
It's amazing! The amount of time we're saving by using Upfluence to connect our client's platforms, like Klaviyo and Shopify, to a single tool and pulling out influential gems from our customer's client lists is staggering!
Partner at The Atfluence Agency