Read how Upfluence helped TROPICO generate 439K engagements through creator marketing on TikTok and Instagram.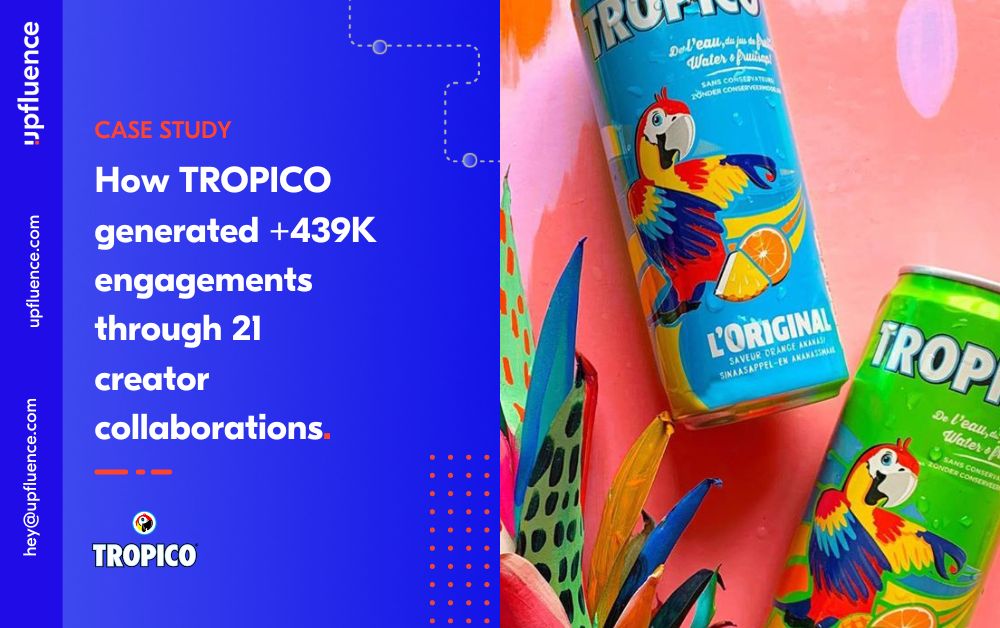 Upfluence helped TROPICO achieve +439K engagements through 21 creator collaborations
Tropico is a French brand that creates refreshing non-carbonated drinks with fruit nectar and spring water. With the aim of targeting a younger customer base, they turned to Upfluence to run an influencer marketing campaign across Instagram and TikTok. 
Rediscover Brand Identity
TROPICO aimed to improve their social media visibility, especially on Instagram and TikTok. With the "True Colors" theme, TROPICO rediscovered their brand identity as young, energetic, and nostalgic.
Reaching a Younger Generation
TROPICO wanted to reach and convert a younger generation that were capable of
amplifying the brands' new values and image. They also wanted to target a young audience in their home country of France.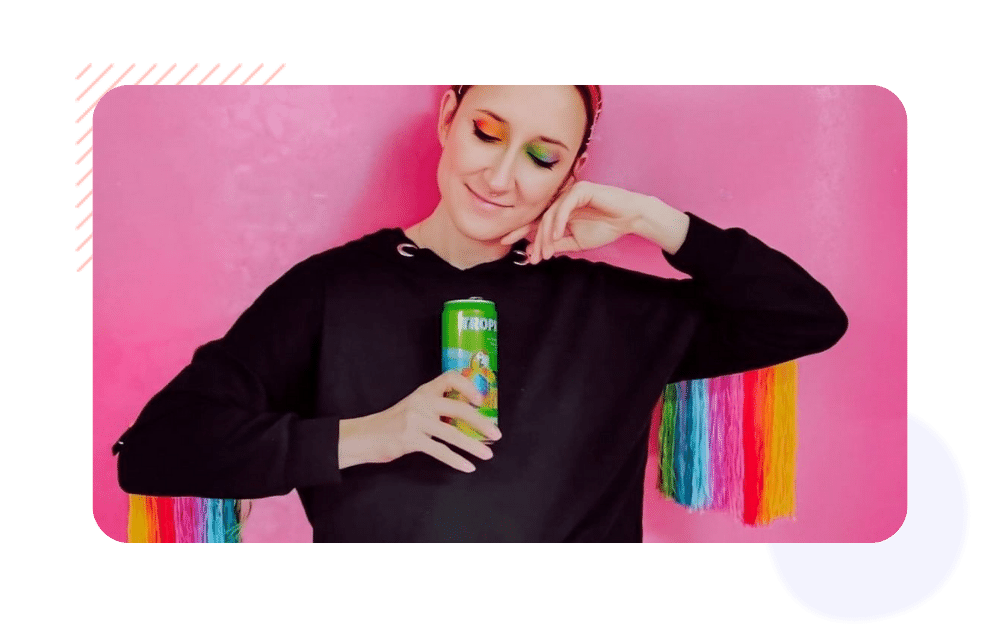 Upfluence coordinated a two pronged campaign for Universal that involved partnering with four influencers over the course of six weeks, and a social ads retargeting strategy.
From millions of influencers in the database, Upfluence sourced 21 influencers from Instagram and TikTok, with a collective audience of nearly 2.5M prospective customers.
Using Upfluence's advanced search filters, TROPICO was able to source young influencers who share a diverse set of backgrounds, personalities, and styles.
Due to the engaging "True Colors" theme, TROPICO received more influencer content than anticipated. TROPICO was able to repurpose this content on their social media platforms and other marketing initiatives.
TROPICO successfully used young and influential voices to represent their "True Colors" theme and nostalgic message on social media. With the help of Generation Z influencers, TROPICO rediscovered their young and energetic brand image.
The 21 influencers created 68 pieces of colorful, creative, and powerful content on Instagram and TikTok, introducing TROPICO to a collective of more than 2.5M followers.
TROPICO won over their audience with high engagement rates: Influencers got an average engagement rate of 5.89% on their Instagram posts, and an average engagement rate of 19.63% on
their TikTok posts.
With a whole new content library, TROPICO was able to bring real, authentic influencer advocacy to their branding efforts.