Read how Upfluence helped this anonymous client from the Luxury Industry reach $140K in Sales in 30 days through a Mother's day special affiliate program.
Seasonal sales generation: $140K in just 30 days, with affiliate content creators
This client is a floral e-commerce company that produces a diverse range of unique flower arrangements of different price ranges that make the perfect gift for any occasion.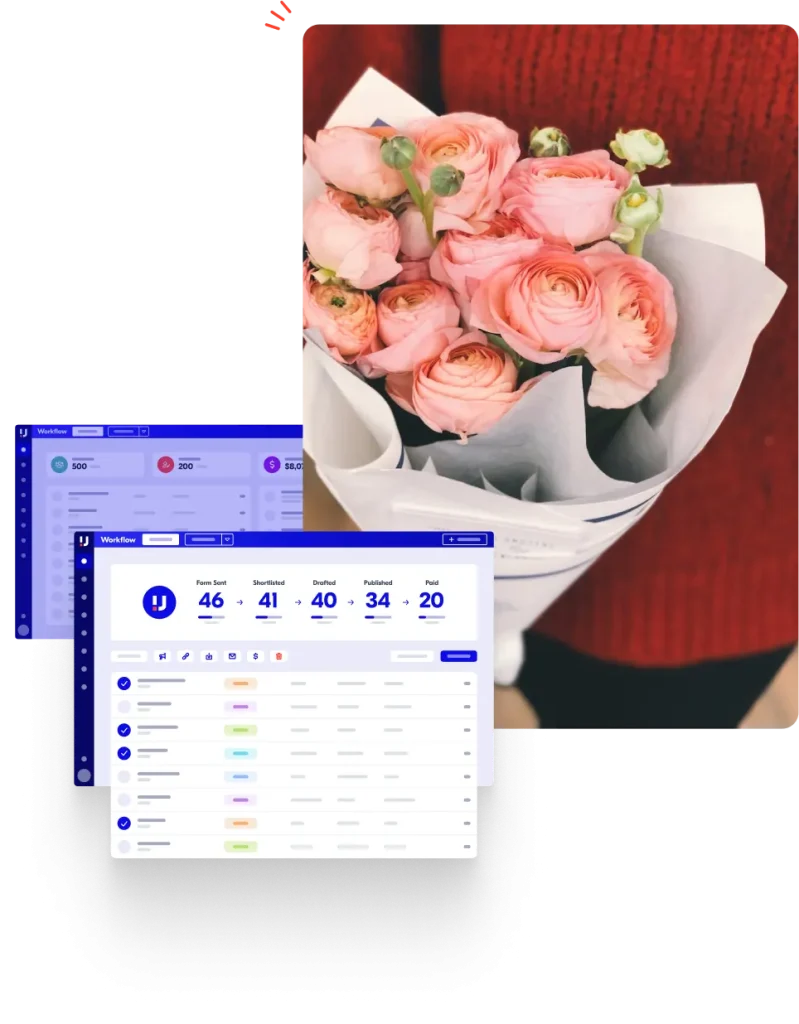 They were looking for an Influencer and Affiliate Marketing platform to run their evergreen and seasonal Influencer Marketing Programs and to help generate sales.
Upfluence enhances the management of their Influencer Programs from start to finish. Our comprehensive tool includes influencer identification, email outreach, affiliation campaign creation, content management, and ROI analysis.
Onboarding process
Shopify and affiliation set up
Influencer program crafting
Week 1-2 - Creator Management
Content creator research
Email outreach enhanced by ChatGPT
Creator product gifting
Week 2-4 - Creator publications and sales
Content approval and creator publications
Sales generation & ROI tracking
Influencer payments
Onboarding & Campaign Set-up
Streamlined onboarding process
Sessions with an account manager to dive into campaign needs
Full support available for any technical requests
Set-up for success
Hands on support for the set up of the influencer program
Emails and brief templates provided to get up and started
Seamless stack integration
Shopify integrations for affiliation set up with promo codes and tracking links
Product selection and one-click shipping for creators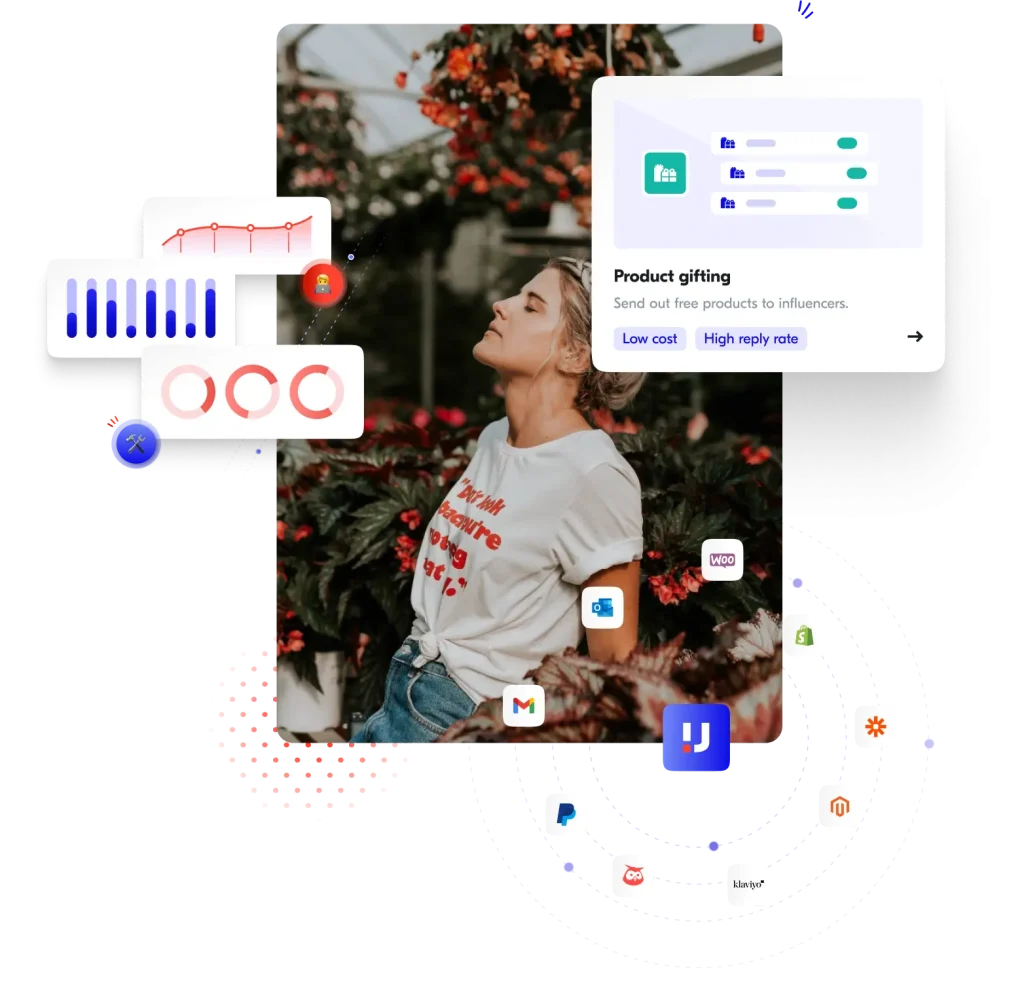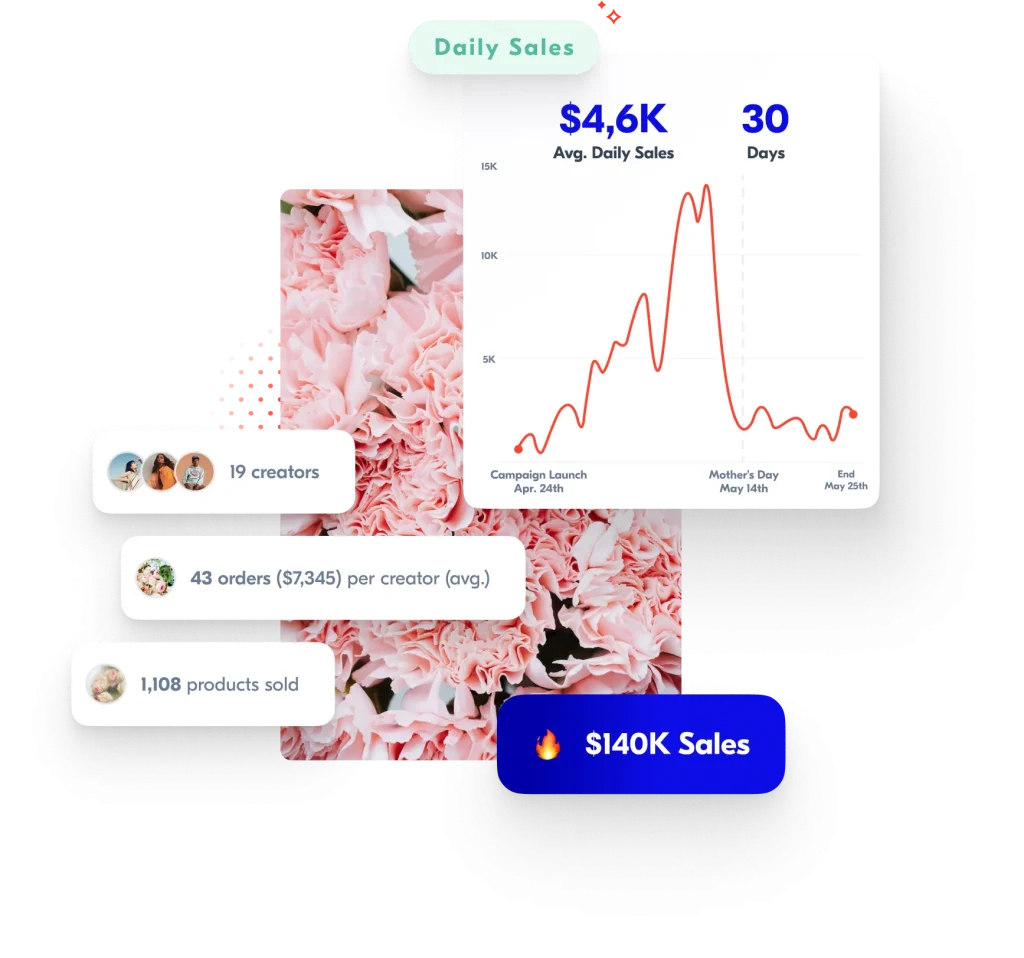 Mother's day: a successful momentum
Gradual conversions that intensified as Mother's Day approached
Sales generation prior to D-Day:
Over the span of 3 weeks, creators have generated:
808 orders with coupon codes
An average order value worth $173
For a total of $139,562 in sales
A gradual investment, leading to a 3x ROI
As creators received payment on a performance model, it was almost risk-free:
$39,600 revenue shared to 19 influencers
$6,000 bonus distributed to 6 ($1,000 each) influencers
$995 Upfluence monthly cost
A unique creator value proposition
Each content creator was compensated with the following:
A product of their choice, no set fee
A performance-based model of $50 commission per sale
A bonus of $1,000 if they reach $1,000 worth of sales
An easy & smooth influencer identification
With active and passive ways of discovering content creators:
From an intuitive search tool with millions of creators
To identifying influential customers from the company's client database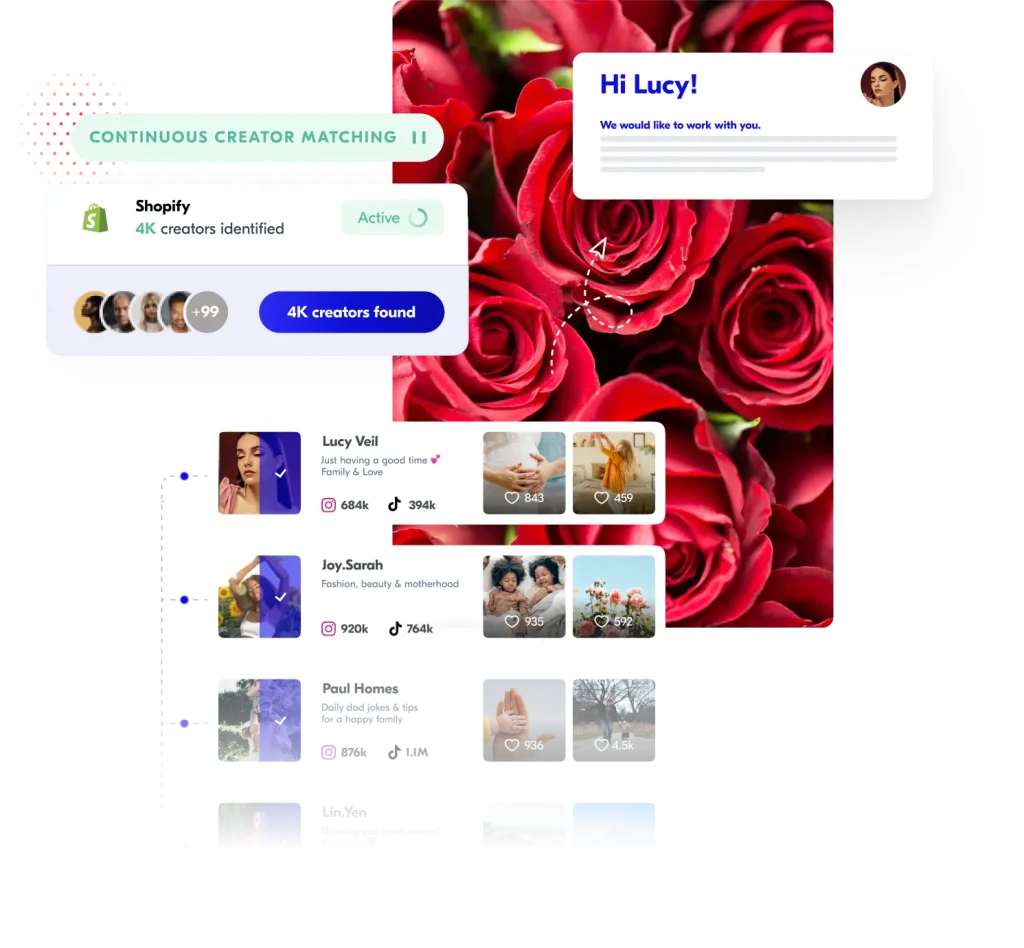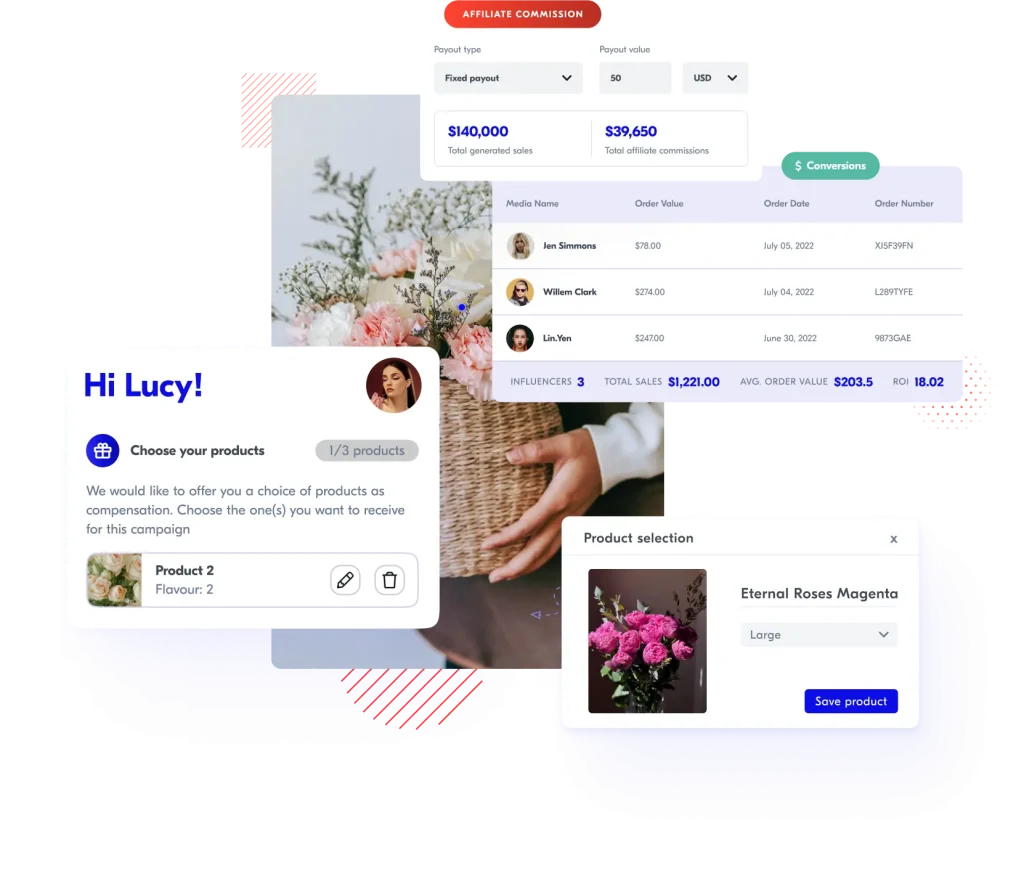 A well-established process
That can be duplicated for all key sales events along the way:
Influencers pick their product from real-time inventory and provide their delivery details
Orders are sent their way, all in one click
Affiliation program is set-up to track sales with promo codes and affiliate links
Automated commission calculation for easiest payments
Iterative process and continuous ROI improvement
Renewed partnerships with best performers and stopped collaborating with bad performers
Best practice implementation thanks to Upfluence's detailed reporting insights