One of the most popular conversations in content marketing is how to get the most out of your content by repurposing. Each piece of content you create takes time and energy, and the more leverage you can apply, the more efficiently you can implement your marketing efforts. This not only helps spread useful content across many platforms but also helps you ease your workload. Follow these helpful tips to get the most mileage from your content marketing dollar.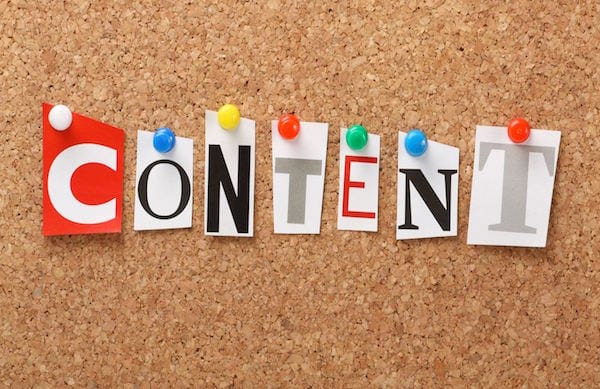 What Content Types Performed Best?
The best place to start with repurposed content is to consider which piece–or pieces–have performed best. Use analytics tools to gauge how well content has performed. Try to tackle a well-performing post that is broad and juicy enough to delve into other mediums, with different graphics, undertones, messages and angles. It's possible to stretch one post into five or more.
Where to Find the Best Content
The first place to start looking for content worth repurposing is in the archives of your blog. Look through your posts and keep an eye on the following criteria:
Evergreen
Evergreen content is high-quality and timeless. This means it gets a lot of traffic and stays relevant over time, unlike posts that deal with specific events or trends.
Popular
Posts become popular when they strike a chord with your audience. It's likely that variations on these posts will resonate, too.
Leftovers
When reviewing your archive, keep an eye out for topics upon which you can expand. Maybe there have been advancements in those topics, or maybe you have a new perspective that warrants new posts.
Best Ways to Repurpose
Now that you've found the content that has engaged your audience, it's time to figure out how to repurpose. Here are five of the best methods:
1. Create New Articles
High-quality content leads to more high-quality content. Try making a listicle into a series of blog posts. Take a list that has performed well and expand on each list item in a series of blog posts. Short-form content often lends itself to more in-depth exploration – pull more statistics and expert opinions on each point and you'll be able to grow it into a longer post with value without having to start from scratch. Check out some of these tips from expert Neil Patel on building your blog from repurposed content.
2. Infographics
Slides and presentations are great, but if you want a quick and dirty way to convert old content into an easily digestible format, try making an infographic. Programs like Litmus and Piktochart can help you turn data into visually compelling graphics.
3. Add New Elements to Your Breakdown
When you're reviewing old blog content, you might find that updating a few stats and making some of the text more current can make it relevant once again. Adding new quotes or additional data is a great place to start. Contently offers some great tips on elements that help refresh old content.
4. Create a Daily Email Series
Some high-quality content translates well into small bits of information distributed on a daily basis. Take a look at in-depth articles and think how you might break them into smaller chunks. Use an email formatting application like MailChimp to help you craft automated, personalized emails to engage your audience with bits of delectable information.
5. Change the Ways You Distribute
Sometimes altering content to fit into another social media platform is enough to fuel it for another round of distribution. You can easily turn a photo or infographic into a pin for a Pinterest board. If you have a compelling quote from a blog post, you can turn it into a photo and use on Facebook, Instagram or LinkedIn. Check out this Outbrain post for 23 great tools to help you repurpose content like a pro.
Repurposing content can save you tons of time and marketing dollars while boosting SEO performance and increasing your reach. Think about repurposing as you're creating original content. Keep your focus on adding value and you'll find your audience will respond with the equal measures of enthusiasm. If you would like to set up a Content marketing strategy that takes into account the importance of repurposing, we'd be happy to help you. Don't hesitate to contact our Content Marketing experts at Upfluence.