A look-back at the most memorable influencer events, news, and metrics from 2018.
What were the best (and worse) campaigns of the year?
Who was the top-paid content creator of 2018?
Which trends defined the market?
Here are the key influencer takeaways from 2018 and a few industry predictions for 2019.

1. This years top influencers were GAMERS!
In 2018, "streamers" became mainstream. Video game commentators like Tyler 'Ninja' Blevins and Mark 'Markiplier' Fischbach have become some of the most beloved and highest paid influencers in the industry. Don't believe us? Half of YouTube's Top Ten Earners in 2018 were gamers. We can thank gamers for putting Twitch on the map as the next big platform for influencer marketing.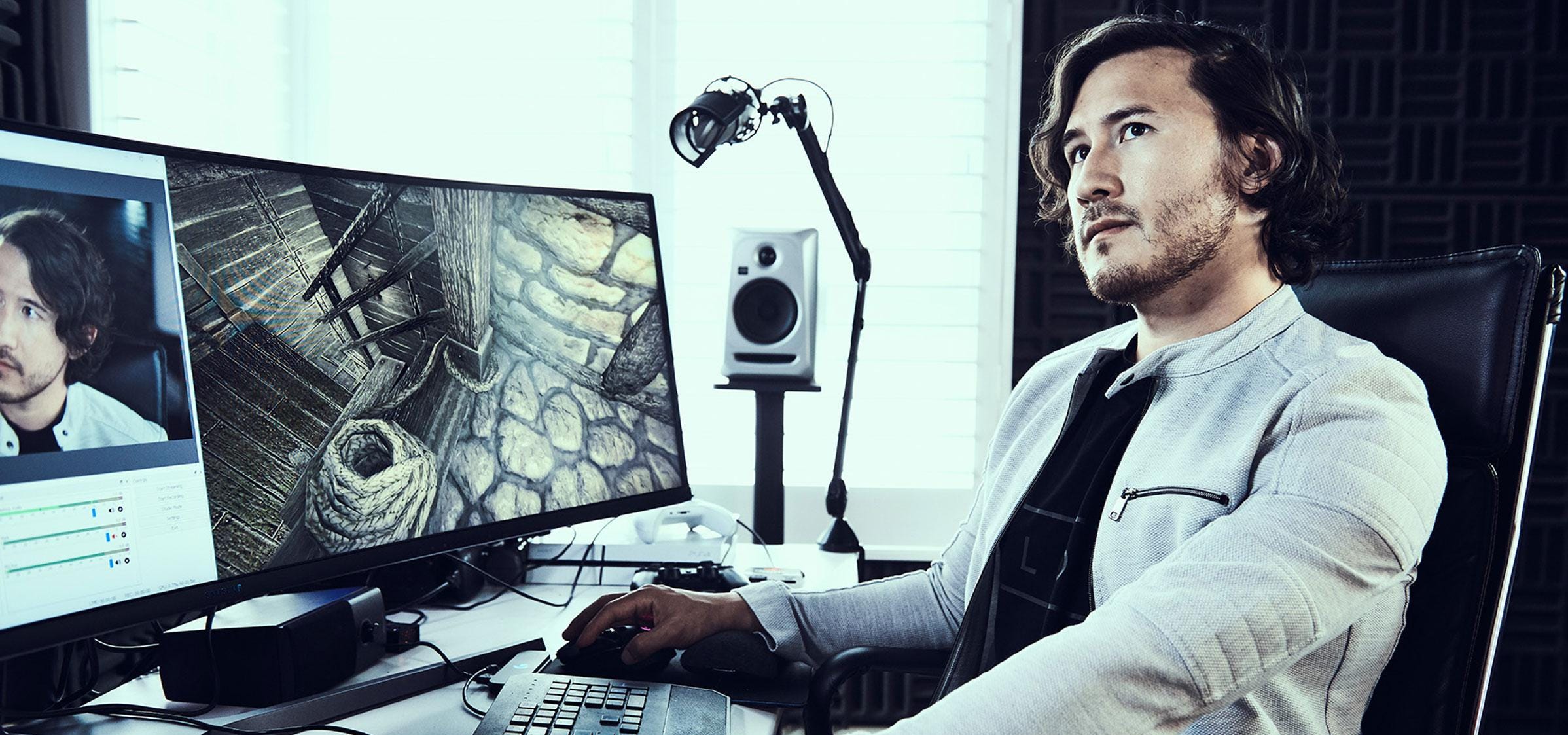 Image source: Forbes
2. Kylie Jenner and a 7 year old were the highest-paid influencers of 2018.
Shocking? According to sources like CNBC and Forbes, Kylie Jenner is charging $1,000,000 USD per sponsored Instagram post these days (up from 400k in 2017.) YouTube's top earner, however, is Ryan ToysReviews, a little boy who releases toy reviews daily… and earns an annual $22,000,000 USD.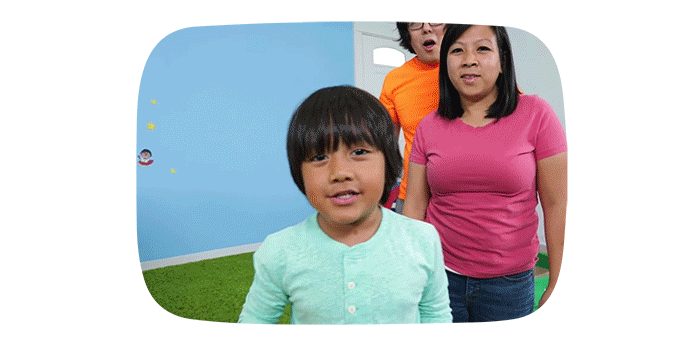 Image source: Forbes
3. Fake followers made headlines thanks to NY Times report, Unilever.
Politics, bots, fraud… The most newsworthy event in the industry this year revolved around fake followers. "Follower Factory", an in-depth report by the New York Times, revealed the blackmarket economy of buying followers (whilst exposing guilty influencers, celebrities, athletes and politicians!) Shortly after, Unilever's CMO, Kevin Weed, declared that Unilever would no longer work with any influencer who bought followers. Influencer marketing was forced to clean up its act in 2018.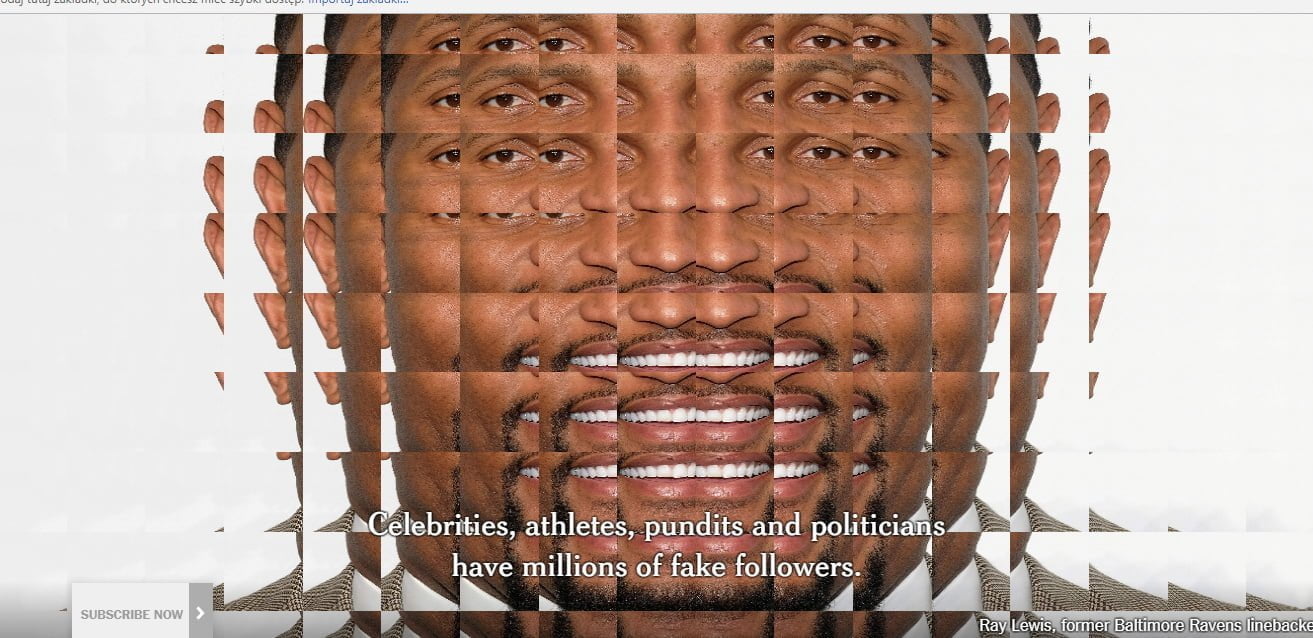 Image source: New York Times
4. The estimated market value of influencer marketing doubled!
Despite the threat of bots, marketers continue to wager their money on real influence. According to Statista data released in 2018, the global Instagram influencer market size will reach 2.38 billion by 2019 – that's a billion dollar increase compared to years past!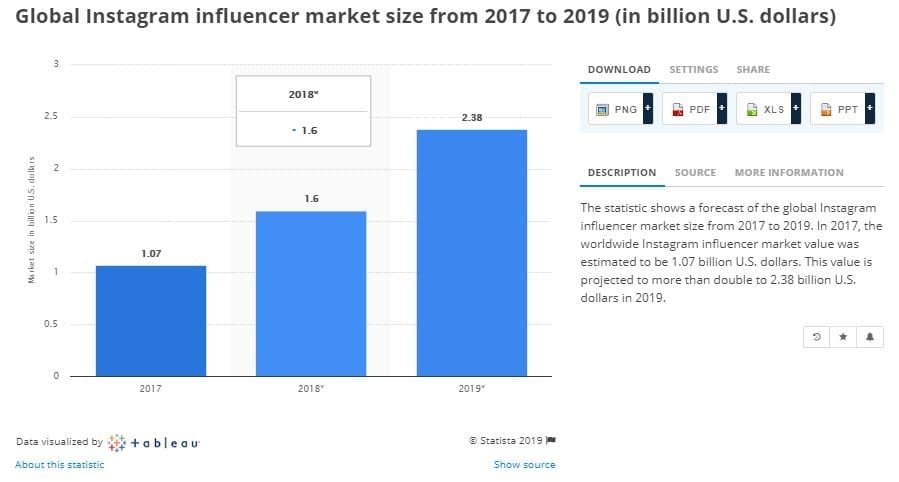 Source: Statista
5. 75% of US advertisers worked with influencers in 2017, 43% of which increased their budget in 2018.
According to a survey conducted by the Association of National Advertisers (ANA) in April 2018, three-quarters (75%) of national advertisers in the US make use of influencer marketing and 43% of them expect to increase their influencer marketing budgets over the next 12 months. The survey also found that 27% of those who were not currently using influencer marketing at the time of the survey indicated they would do so in the coming year.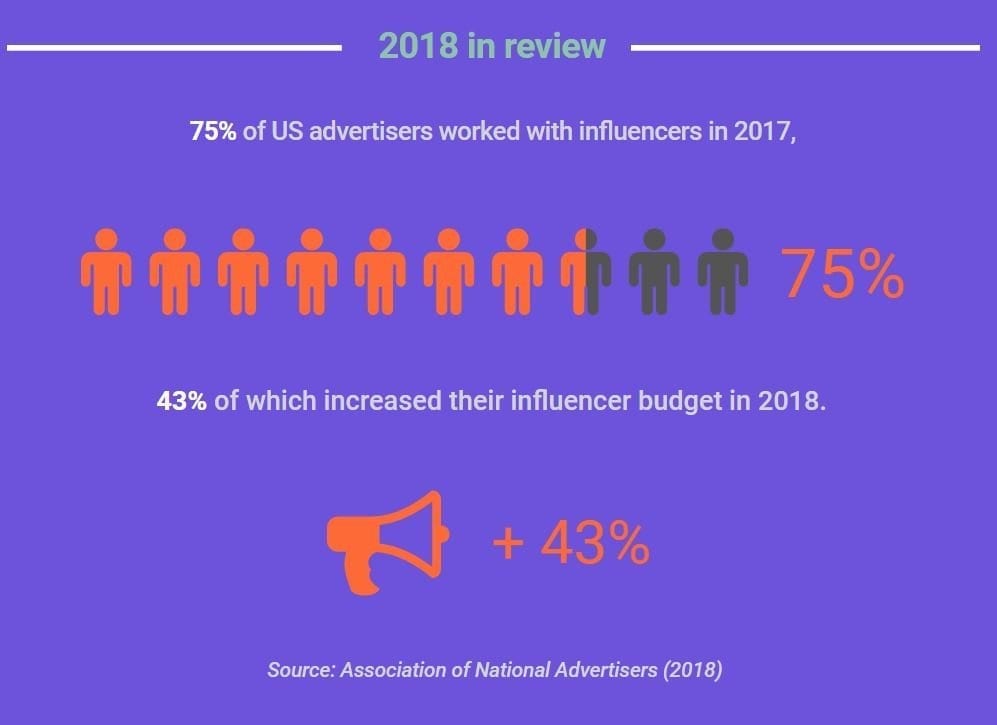 6. Marketers can save 27% by setting a price in their outreach emails to influencers (Upfluence data.)
To test "price in" versus "price out" efficiency, some Upfluence teams defined a price in their outreach emails while others let the influencers set the price. Over 2,876 payments Upfluence made in 2017, it was found that influencers will charge 27% more for the same content if you let them set their own price. Conversely, teams that set a price in their initial outreach email were able to spend less when recruiting equivalent influencers.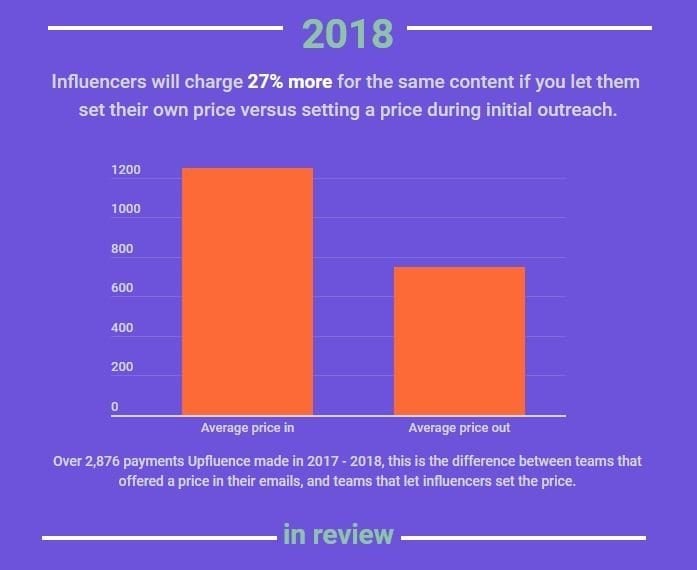 7. As of January 2019, there are over 300,000 influencers on Instagram (Upfluence data.)
For survey purposes, Instagram influencers were defined as active users with at least 500 average engagements and 1,000-50,000 followers (230k) and active users with 50,000-1 million followers and at least 1,000 average engagements (70k). Numbers were calculated using the Upfluence database which tracks over 2 million influencers across 7 social platforms.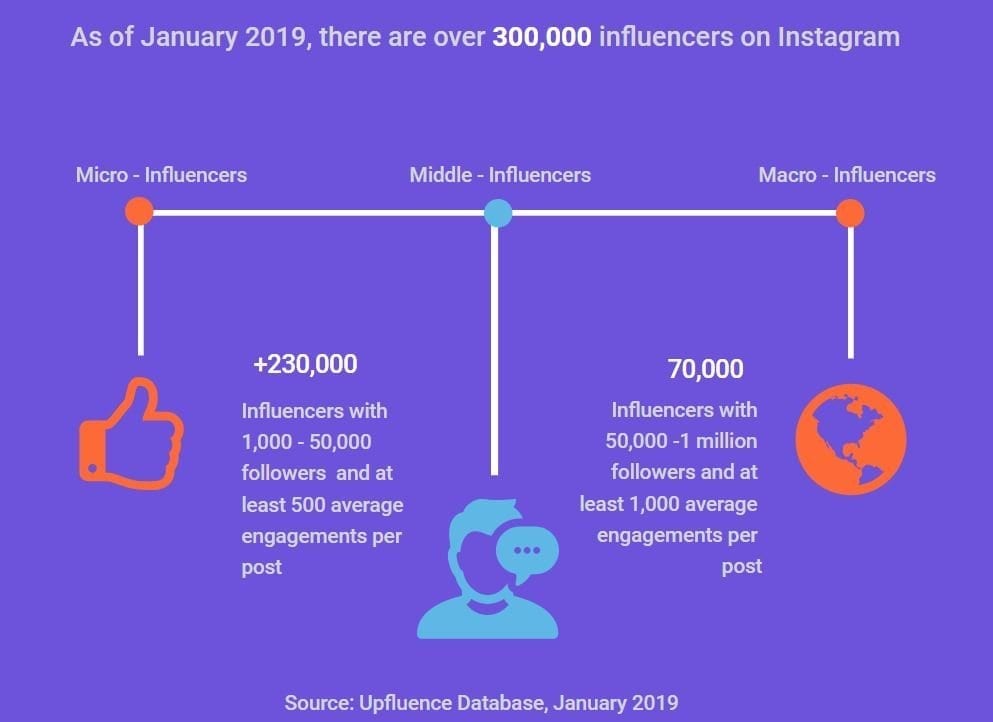 8. With 1 billion users, Instagram has become the most popular platform for influencer marketing in the world.
In 2018, Instagram became the leading platform for influencer marketing, with YouTube coming in second. It makes sense: this year Instagram released a host of features that facilitate sponsorships (new shopping features, transparency tags, greater follower analytics, the arrival of IGTV, "Saves" tags…) Not coincidentally, 2018 was also the year influencers said 'bye bye' to SnapChat and Facebook.
Image source: Instagram 
9. Facebook leak shows they will be deploying their own influencer platform.
As influencers (and marketers) flock to Instagram, Facebook has begun to develop their own in-platform 'Brands Collab Manager'… which was leaked to news sources in May. For many, this cements the viability of influencer marketing. Facebook, however, won't be the last player to join the competition. In 2019, we can only expect the number of influencer tools and providers to grow!
Image source: AllFacebook.de
10. Musical.ly became TikTok in August of 2018
The short-form video app, Musical.ly, was bought by Chinese internet giant Bytedance and merged with TikTok, an app of similar character this year. The video-sharing platform is now an international hub (500 million active monthly users worldwide according to Bytedance) with it's own passionate creator community of "Musers". TikTok was the Apple app store's most downloaded non-game app in the first quarter of 2018.
Image source: iNews UK
11. A year after sending warning letters, FTC regulations are still largely ignored by brands.
With so much money being pumped into the industry, the Federal Trade Commission has established guidelines for transparent influencer practices. To enforce them, they sent 90 publicized warning letters to offending marketers and influencers in April, 2017. And yet, one third of brands admit to not disclosing their partnerships in 2018. The year came to a close with TINA's (truthinadvertising.org) filing an FTC complaint against Ciroc Vodka for deceptive influencer marketing on Instagram. It rests to be seen what kind of regulatory action will follow. 
Video source: YouTube 
12. Long term partnerships became the biggest industry trend.
More than just a buzzword, this 2018 trend introduced greater authenticity into the industry.
By steering away from "one offs" in favor of longer-term relationships, brands have shown influencers that they're considered valuable partners. In return, influencers have become more invested in their brand partners. The result? Greater content and more authentic engagement. At least, that's what fashion firm, Revolve, attributed their billion dollar success to in 2018. Their co-founder stated in Forbes, "We focus on developing authentic, long-term relationships that can result in our product and brand being showcased in an organic way."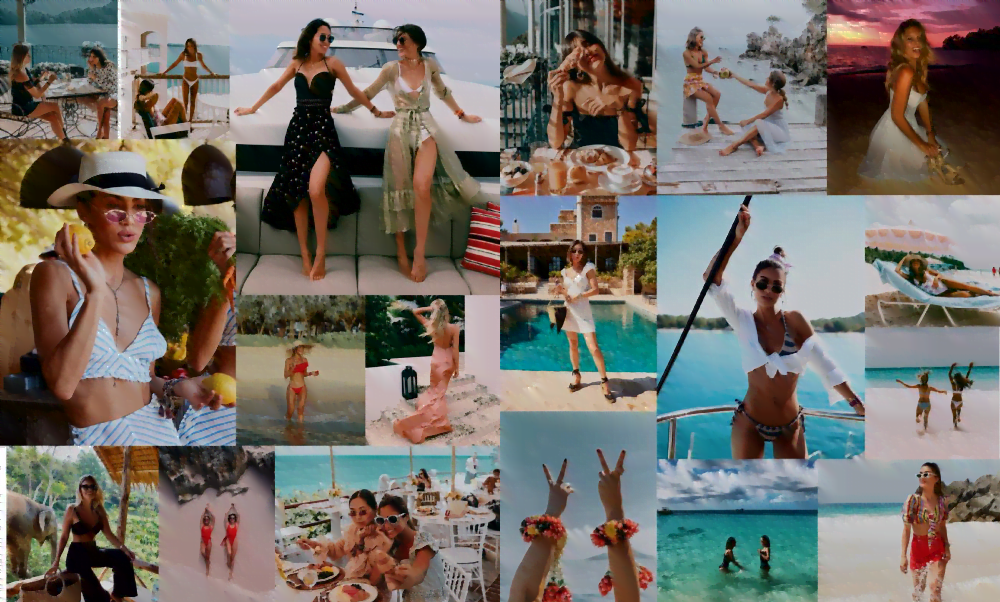 Image source: Revolve's SEC filing 
13. In 2018, influencers that maintained a 1:9 ratio of paid to organic content had more engagement (Upfluence data.)
Influencers risk losing engagement if they do not properly balance organic and sponsored content. This is what Upfluence found after analyzing thousands of Instagram profiles from their database: as sponsored posts increase, engagement decreases. Based on these findings, a healthy profile only features 10% sponsored content!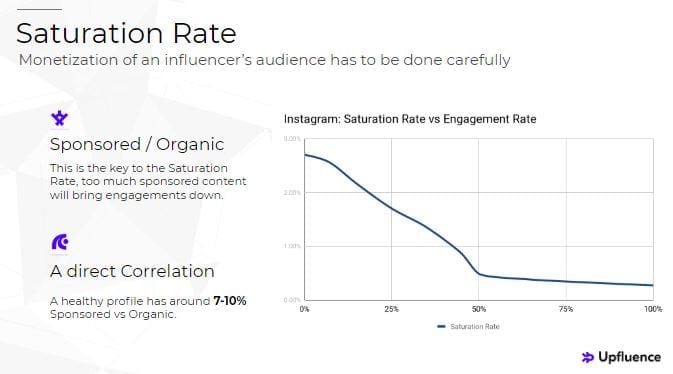 14. Size does matter: why micro-influencers were all the rage in 2018.
Early on in 2016 Digiday released an article which showed that the more followers an influencer had, the less engagement they generated! Ever since then, the marketing world has been inundated with metrics proving their cost efficiency and engagement! In 2018, some even dabbled with nano-influencers, everyday profiles with less than 1,000 followers. Whatever your conception of "micro" is, in 2019, the power of niche influencers will be acknowledged as an industry norm and no longer newsworthy.
Image source: Digiday 
15. Best influencer marketing campaigns
2018 featured some of the most creative campaigns yet! We were really impressed with the campaign by 23andMe that generated over 8 million targeted views on YouTube with young female influencers from diverse backgrounds. This was also the year that many brands (among them the dating app, Hinge) began to partner with meme accounts to target millennials and Gen X'ers on Instagram. From our end, Upfluence's most impactful campaign happened to take place in Ibiza this year: 29 European influencers were recruited to promote Perrier Jouet during an in-person summer event. The campaign resulted in 11 million views and +600k engagements.
Video source: YouTube
16. There were also some major influencer fails…
While there were some stellar campaigns, 2018 might be remembered for its many influencer mishaps.
What's more embarrassing than "fashion" influencers who can't tell the difference between luxury and discount shoes? Perhaps, a luxury hotel in Dublin banning all bloggers in a snide open letter? These publicity stunts are eclipsed by lawsuits against under-performing influencers like the one facing Luka Sabbat, who failed to respect a contract with Snapchat's PR firm in November, 2018. The worst influencer stunt, though, by far, goes to Logan Paul for his disrespectful video taken in Japan's suicide forest.
Clearly, 2018 served as a moral wake-up call for many macro-influencers.
Video source: YouTube
17. As influencers become more professionalized, more and more "Venues" for creating content are popping up in New York City.
Whether it's "Instagrammable" penthouses, fitness gyms designed as "content studios", or creative factories that produce YouTube stars, there is a growing movement on the East coast that seeks to facilitate the business of influence.
Video source: ABC News
18. Influencer marketing is booming in Southeast Asia.
Southeast Asian and Eastern Asian markets are currently booming with influencer marketing activity. Why? Populations in Vietnam, Philippines, Indonesia, Taiwan, and Korea are very young, highly active users of social media.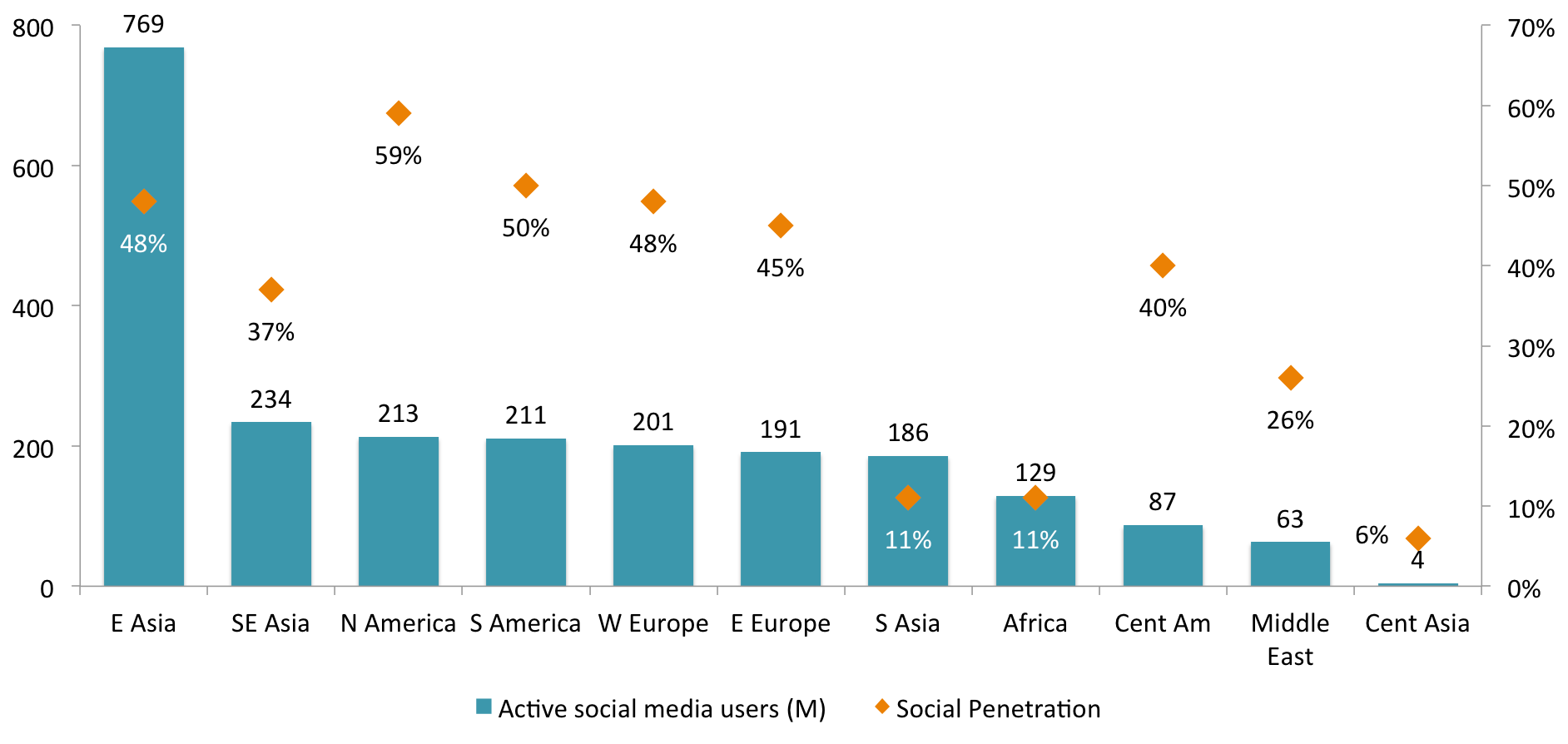 Image source: Nexmo Blog
19. YouTube channels became veritable businesses with the arrival of Multi-Channel Networks.
MCNs are companies that group different YouTube influencers: to film in shared studios, to cross their audiences and to maximize their advertising power under the wings of a single entity — the network. MCNs allow brands to monopolize certain niches. Take, for example, the MCN Machinima, which advertises access to "massive, multi-channel distribution" in the e-gaming niche. This is an organized approach to working with YouTube influencers that should not be overlooked. 
Image source: MCN Trends
20. Big data pushed the industry forward in 2018 with new solutions.
The old way of influencer marketing, without data, is dead. This is the year that directories were replaced by professional agencies with advanced tools for influencer identification and workflow. Bot-detection, payment platforms, integrated mailing systems, social listening, and in-depth audience analytics are just a few of the features that became the norm in 2018. With it comes greater campaign expectations, influencer transparency, and market standardization.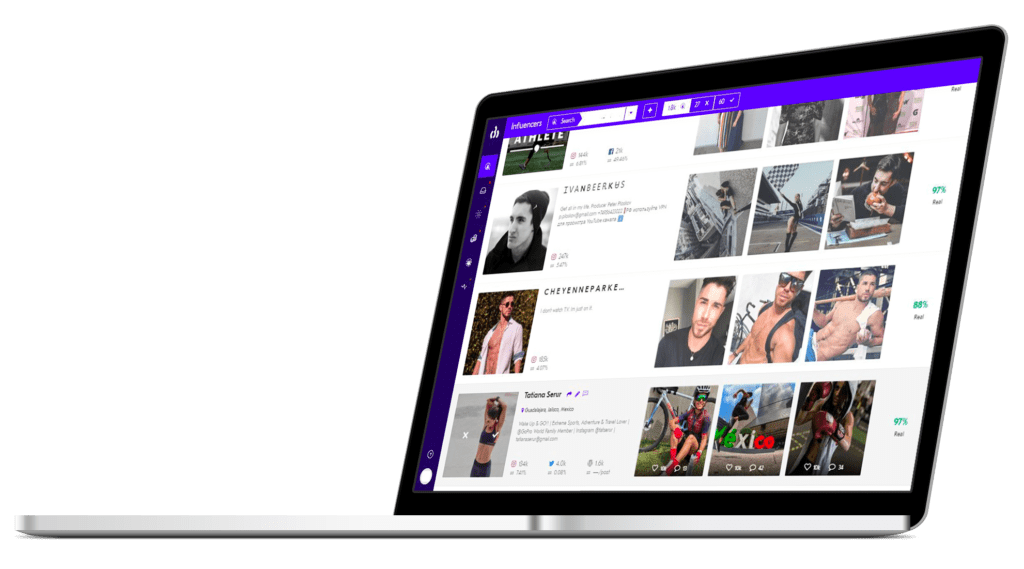 The only influencer question left to answer in 2019 is whether to outsource or go in-house with professional tools?