By now, you've probably heard of TikTok, right? No, we're not referring to that infamous Kesha song…
TikTok is THE hottest new media platform out there right now. So, what's the hype all about?
Just another short-lived fad or long-term potential? Here's all you need to know about TikTok in 2019!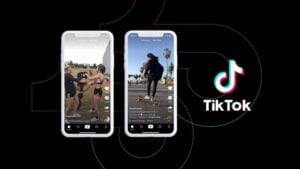 Quick Facts
500m active monthly users globally
Ranks higher than Twitter, LinkedIn, Pinterest & Snapchat in terms of active monthly users
6th most downloaded app worldwide with 45.8m downloads for 2018 Q1 (#1 on App Store in Q1 & Q4)
Available in 75 languages and 154 countries
$1.4m estimated monthly earnings
Huge hit in Asia & growing US market
42% of revenue from the US
1,000,000 estimated daily page views on Jan 5, 2019
#1 Android app in the US January 2019
Woah, impressive! But what is it exactly?
By definition, TikTok is a short-form, video-sharing platform that allows its users to create and post 15-second videos. Wait a second…sounds familiar?
Yeah, that's because it is! Remember Musical.ly? That lovely platform to make lip-syncing clips to music? Yup, that's the one.
Well, here's the deal: In August 2018, Chinese company ByteDance took over Musical.ly, and its users were moved to their app called TikTok. Just to get you all caught up now, we backtrack a bit further to 2016. At the time, ByteDance launched an app by the name of Duyin. About a year later, they went international and decided to brand their app TikTok for countries other than China. Eventually, Musical.ly morphed into TikTok after the takeover in 2018.
So, technically speaking, the app now exists in two versions: Duyin for the Chinese market, TikTok for the rest of the world. Ok, phew. We got through the jumble of names!
How TikTok blew up
Ever heard of the tumbleweed challenge?
Well, TV host Jimmy Fallon was one of the first celebrities to use TikTok in his segment Tonight Show Challenges in November 2018. As you might have guessed already, it involved people rolling on the floor pretending to be a tumbleweed. Good ol' Jimmy asked viewers to participate by submitting their own versions of his #tumbleweedchallenge on the TikTok app. Subsequently, the challenge went viral and amassed a total of 8000 video entries & 10.4 million engagements, within a week.
Who knew being a tumbleweed could be that appealing, eh?
@jimmyfallon took on the #tumbleweedchallenge on TikTok! Check it out ➡️ https://t.co/imkG0gy6Vh pic.twitter.com/SVsaH4fVUV

— TikTok US (@tiktok_us) November 9, 2018
Besides Fallon, TikTok partnered up with several celebs in other regions. For example, in Japan, the app teamed up with noteworthy names like Kinoshita Yukina or Aashika Bhatia in India. Evidently, these celebrity partnerships are TikTok's strategy to create buzz & expand globally.
Speaking of global expansion, TikTok actually has a strong focus on localised content. Yes, those two can go together. The app frequently runs local challenges, contests, and picks up on local trends to promote the app on a national scale. Also, the app makes use of local trending hashtags to suggest topics for content creation to their users.
500m users & 15m videos posted daily – TikTok is a force to be reckoned with.
While the app still has its former Musical.ly accounts, TikTok has evolved way beyond what Musical.ly ever was. The concept is much broader, because unlike Musical.ly, TikTok is not just for music influencers. Au contraire! The app is home to many different niche communities, ranging from dance, beauty, sport, fitness, fashion, art, food, and comedy…the list goes on.
This app is not just a social platform; it focuses on showcasing people's creativity. This creative craze shouldn't come as a surprise, though. There's been a trend to use social media for entertainment purposes, rather than sharing personal updates. TikTok perfectly feeds into that need by giving everybody a space to freely express their creativity.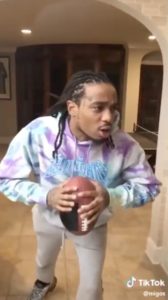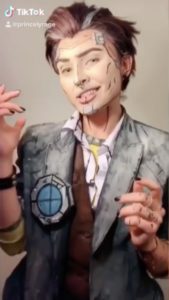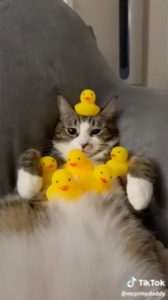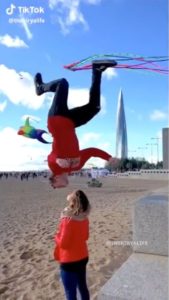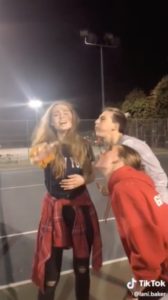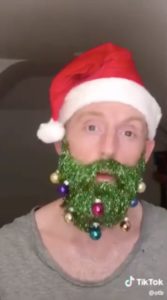 Credit: https://www.instagram.com/tiktok/
Since the format is limited to 15 seconds, both the making & watching of videos is easy, quick, and doesn't require much effort. That being said, content isn't staged and prepped to look perfect. Sure, some videos are more amateur than others, but that's not a problem. TikTok's community is inclusive, fun, and first and foremost authentic. The little hiccups along the way are endearing and relatable. Even if videos are deemed a little cringe at times, so what?
TikTok is entertaining and elicits real emotions. Authentic content is what we're all craving nowadays and this is where to find it.
Plus, TikTok offers a ton of great additions like sounds and song snippets, special effects, filters (even dog-only filters!). Cute!
What does this all mean for brands?
So, you want to be part of this shiny new platform. Logically, we all know the crucial advantage of early adoption!
But is it worth the risk? Is it the right target audience for my business? How should I showcase my brand? Those are all reasonable questions to ask yourself. So, let me break it down for you.
TikTok's Audience
TikTok is particularly popular among teens; ergo, it's a great way to get in touch with Generation Z! In early 2018, App Annie reported that approximately 50-60 % of Musical.ly users were female & between the ages of 13 – 24.
What's changed since? Well, youngsters still make up a large chunk of TikTok's demographics – No wonder that challenges and prank videos are so popular on the app!
BUT TikTok isn't just consistent of prepubescent teens anymore! In fact, more and more older generations are beginning to use it. With its audience becoming more diverse, TikTok opens up opportunities for a variety of brands!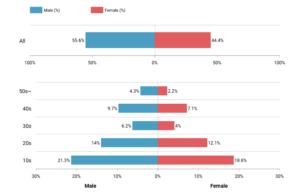 Of course, one key concern with a majority of young users is safety. While the company has made it clear that the app is not meant for children under the age of 13, there is no bulletproof way of guaranteeing this. Then again, all social media platforms have to deal with this issue; that's just the reality we live in nowadays.
What works best
First off, TikTok is very different from Instagram, YouTube, and the like. For instance, Tik Tok doesn't even offer space for traditional display ads. However, thanks to TikTok's massive popularity, more brands are starting to see it as an attractive new marketing channel.
Several experts saw TikTok's potential early on. Josh Tucker, Senior Director of Social and Digital at New York-based Endeavor, foreshadowed back in 2018 that an influencer approach will be the key to early success on TikTok.
Using influencer marketing on TikTok is a great way to increase brand awareness and push promotions. However, always keep in mind, what types of content really speak to the audience you're trying to reach. TikTok is a very effective channel for driving user-generated content as well as finding content creators & brand amabassadors. As TikTok challenges & hashtags tend to work well, several brands have used these to generate brand-related content.
Take, for example, Guess and their #InMyDenim campaign. In September 2018, Guess urged all US-based TikTok users to create video content wearing denim and using the hashtag. Guess was the first-ever brand partnership for TikTok in the US. During the campaign, Guess posted several videos featuring Bebe Rexha's song 'I'm a Mess', and then let the content creators do their work. More than 33 million viewed videos associated with the tag, marking the beginning of successful brand partnerships with TikTok.
In Conclusion….
Fact is, TikTok is creating a ton of buzz right now. Does that mean it'll last?
Certainly, 500m active users and 1m daily page views aren't just a drop in the bucket. Tik Tok has a loving community and immense potential to become the next big thing in marketing and social media. Ultimately, upping its game in generating more brand engagements will determine whether TikTok can stand the test of time.
Team up with TikTok influencers like current #1 LisaandLena…Psst, you can find the twins in our Upfluence database! Book your FREE demo here!