Social influence shouldn't only be the preoccupation of social media influencers when brands can also be influential in their own right. Developing an impressive social presence and building brand awareness online is absolutely key for beauty brands who want to flourish in a post-2020 market. Shopping for perfume in department stores or for skin cream in drug stores is definitely in decline in the midst of the pandemic. E-commerce sales in health, personal care, and beauty are set to reach $99.12B by 2023. With the explosion of eCommerce, social commerce, and monthly subscription beauty boxes, beauty brands need to take every opportunity to grow their online presence or risk being drowned out. We take a look at data insights from the most influential beauty brands to offer lessons in boosting your brand's social influence for greater eCommerce success. 
Successful brand strategy planning 
Before diving into a brand new social media strategy, it's always a good idea to evaluate your competitor's strategy and refresh your knowledge of industry best practices. Get to know the strategies used by big, medium, and small brands in your sector with data from Upfluence Brand Reports. Our reports draw on brand intelligence data on follower evolution, engagement rates, and the best performing brand posts to help you assess the current social positioning used by successful brands in your niche. 
Beauty brands, who have adopted Instagram as a strategic social media channel, can analyze their competitor's brand content, social performance, and influencer marketing campaigns thanks to our data from our dedicated brand reports. Competitor analysis and benchmarking against aspirational brands is a key component to successful strategizing. Understanding the tactics behind other brands' increased follower count or rising engagements will guide your own strategic planning.  
We can look to Bath & Body Works for an excellent example of brand organic content. Through their brand Instagram account, they share seasonal promotions, launch new products, engage with their followers, and share video content. Bath & Body Works recently leveraged short-form video to showcase their seasonal line of beauty products with a quick video demonstrating each product from their holiday hamper. This shows how instrumental video content can be in bringing products to life online.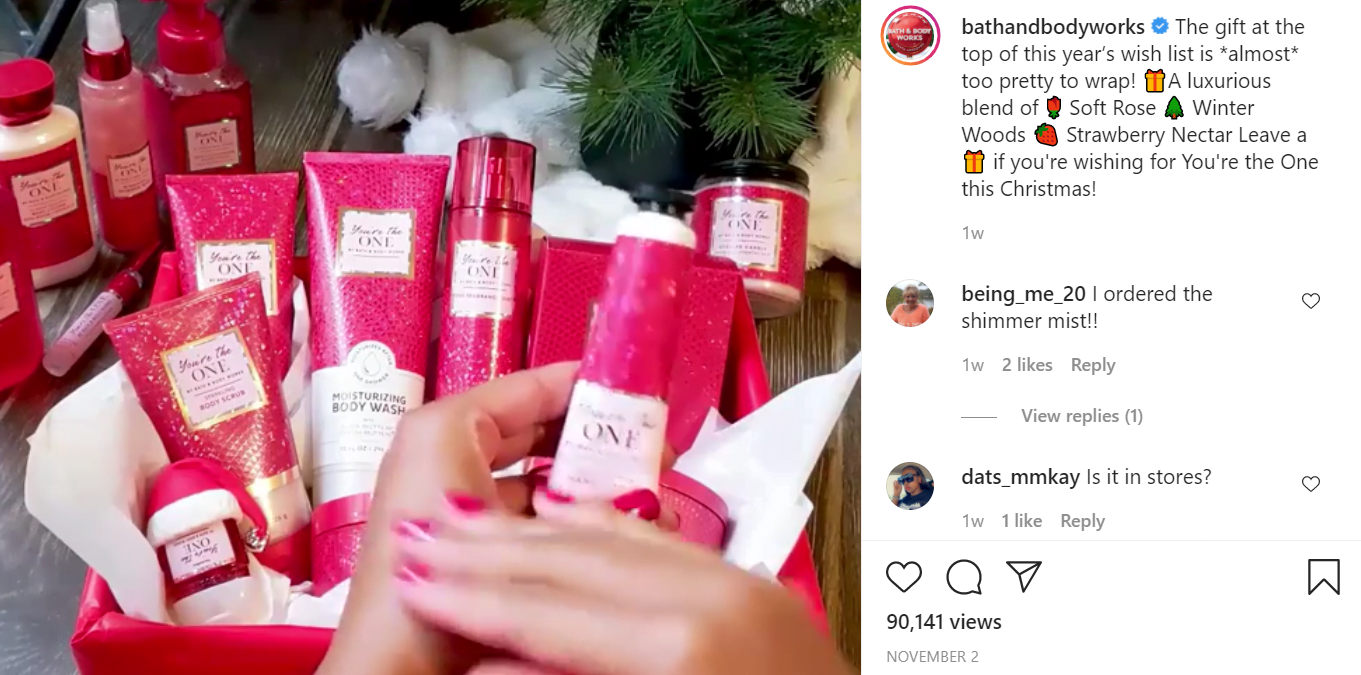 It works so well because the brand has understood exactly what their followers are looking for on Instagram; fun, visual content that gets them excited about the brand's latest products. They even created their own versions of games and quizzes that are so popular across social media right now, such as choosing your spooky fragrance name which they posted around Halloween. A clear winner for driving engagement!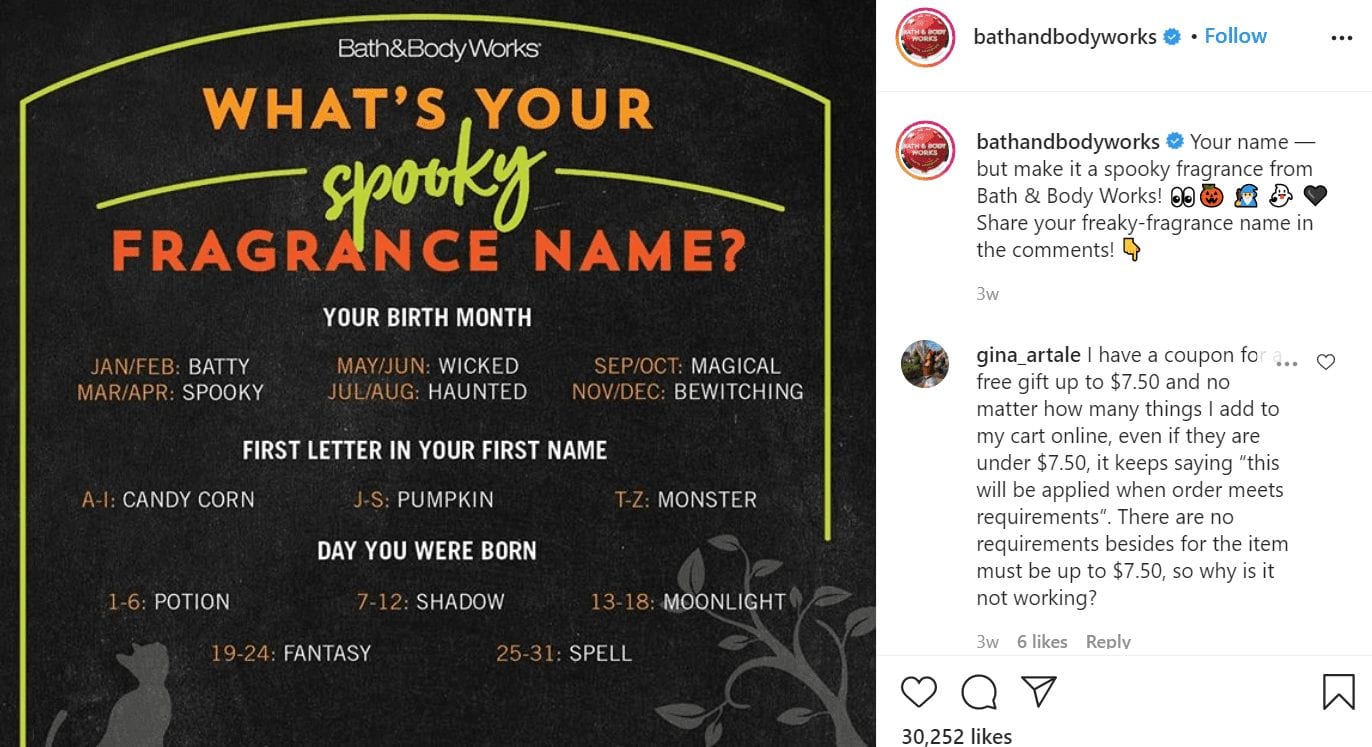 Influencer partnerships that grow social influence
The beauty industry is no stranger to influencer marketing, with big brands and D2C brands crediting beauty vloggers on Youtube and Instagram influencers for driving growth for their brand. But in a heavily saturated market, brands need to be smart about their influencer partnerships to stand out from the crowd. Influencer marketing campaigns are crucial to building your brand's online presence.  Influencers help by tagging your brand account in their content, and bringing visibility to your brand, and promoting your products to a new audience. Upfluence Brand Reports show key data on the top brand mentions and top 10 influencers working with featured brands. By unpacking these insights, brands can understand the influencer strategies used by competitors, which types of influencers perform best for their industry, and which content formats and campaign angles have garnered the most success for similar brands. These lessons can guide better decision-making and influencer marketing planning based on data from recent campaigns.  
Beauty Bay has effectively leveraged creator partnerships to showcase their products and even drive sales. Their collaboration with mega-influencer @nikkietutorials, who has 14.5M followers on Instagram, has helped brand awareness to soar. She posts beauty tutorials and mentions the brands she's used to create her looks. In a recent post for Beauty Bay, she also mentions that her favorite product is back in stock helping to encourage sales. A helping hand in Beauty Bay's social commerce strategy!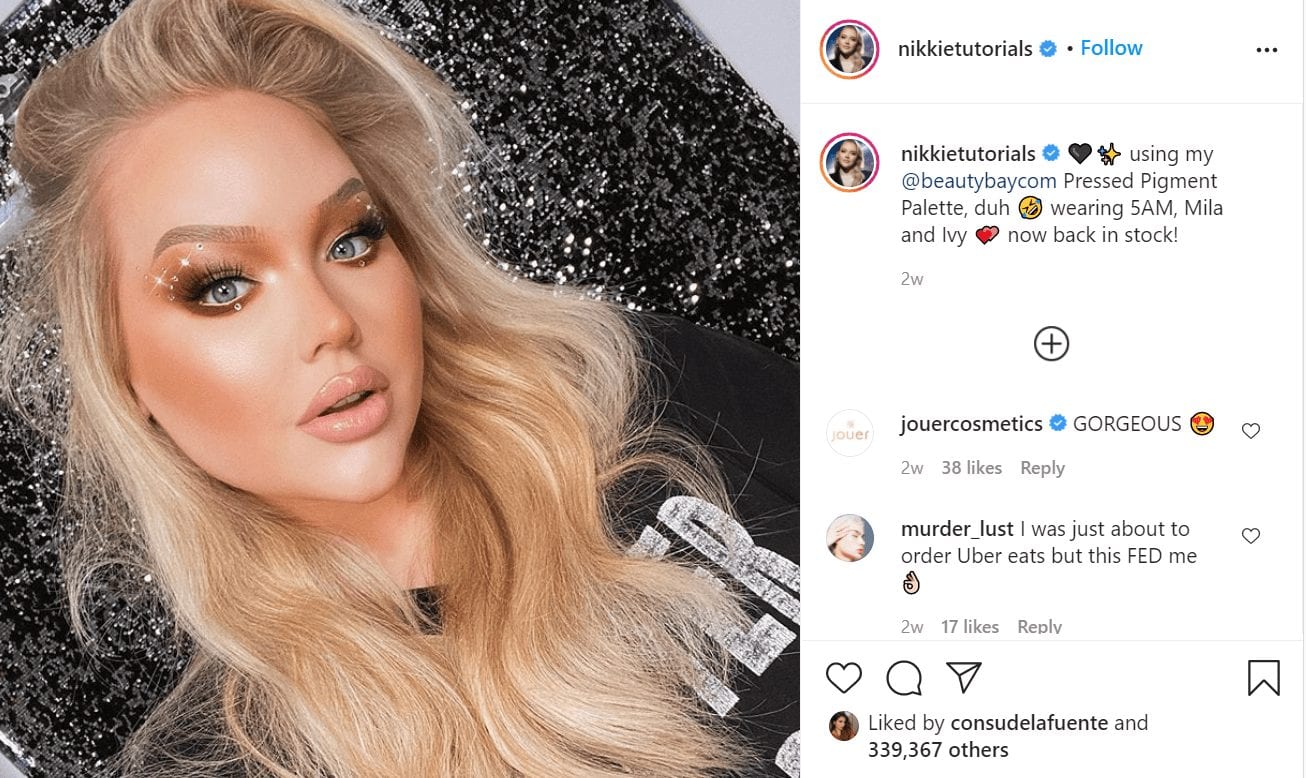 Beauty subscription brand Birchbox has also leveraged influencer partnerships to reach new online audiences to further grow their online influence. As an eCommerce subscription brand, building brand awareness online is key to driving sales. Their recent partnership with @youmeandlucy_ is featured in the top-performing influencer section of the Birchbox Brand Report from Upfluence. The brand has partnered with a mommy and lifestyle influencer in order to reach women in the 25 – 34 age bracket, which we see from their brand report is the biggest age group represented by their followers (41%). This kind of partnership is helping to build brand awareness amongst a strategic online audience demographic which can translate into increased followers, higher engagements and more sales for the brand.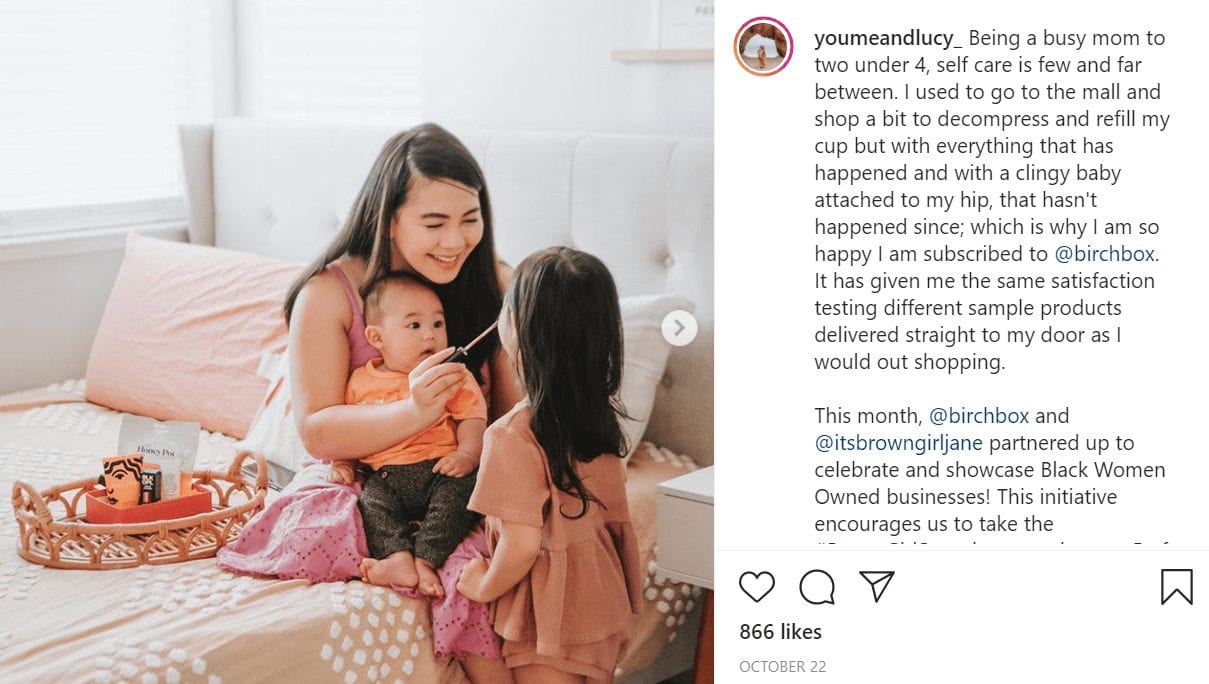 Understanding industry trends for effective campaigns 
To achieve maximum effect with influencer marketing campaigns, understanding the latest trends and best practices will help set you up for success. Upfluence shares insights about the industry as a whole in our Beauty Industry report giving a broader understanding of the state of influencer marketing in the beauty industry today. Understanding which channels perform best in terms of average likes and views for campaigns and insights into audience demographics will help brands to choose the influencer profiles that perform best within their audience niche. 
Our data insights show that TikTok is a growing channel that beauty brands should leverage, as it has the highest level of engagement at 25.4%, compared to 7.8% for YouTube and 2.7% for Instagram. Brands can also use our keyword and hashtag analysis to tap into popular topics in their industry. With insights into popular product categories across channels, brands can streamline their influencer campaigns with a tailored approach to each channel helping them effectively boost their following and engagements. Using key industry data will ensure your campaigns achieve maximum exposure for your brand and elevate your level of social influence.