Every year on April 22nd, the world gets to celebrate Earth Day. It is a day to spread awareness for climate action, celebrate environmental consciousness, or simply a day for us all to give our only earthly home some extra love. This year is a little more special as it's the 50th Earth Day celebration and given how 2020 has progressed so far, we're ready to let our inner optimist read on, and focus on how we've all united in solidarity and collective strength. For that reason, we would like to dedicate this article to ways organizations, businesses, thought leaders, as well as various communities, have come together for a day of hope, optimism, and positive change.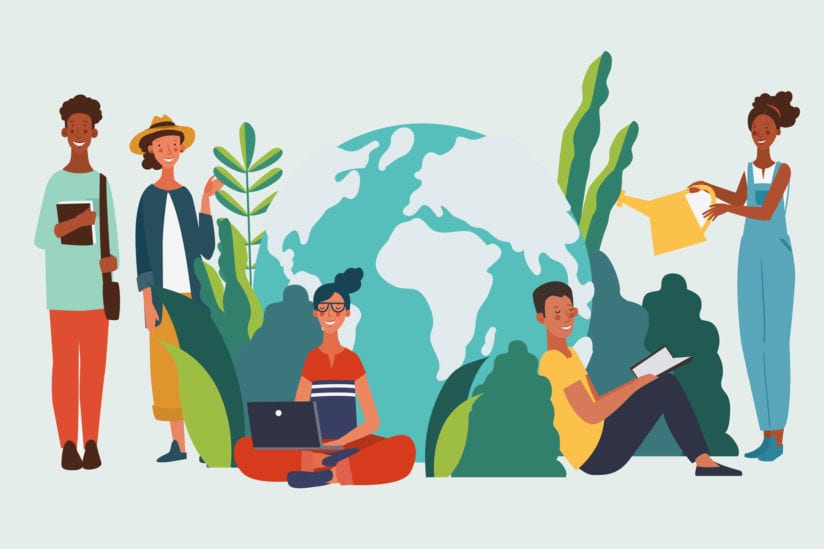 Fashion brands coming forward to promote sustainability
The fashion industry has been notorious for its substantial negative environmental impact, namely fast fashion practices that make emit carbon emissions, excessive water waste, and polluting natural resources.  Modern consumers play a large role in the continuation of this problem by impulsively buying new garments and increasing waste. On the topic of waste, Business Insider reported up to 85% of textiles end up in the dump each year, resulting in harmful and long-lasting negative effects on the environment.
Many consumers are aware of this and collectively have been demanding sustainable clothing production and sourcing. In the wake of this pressing demand, many fashion brands have taken initiatives to come closer to the end goal of sustainability. Prada, a high-end fashion house, has pledged to make its nylon fabric fully recyclable by the end of 2021. Another big name in the fashion world, Polo Ralph Lauren is committed to recycling 170 million plastic bottles for its production and packaging by 2025. 
While luxurious fashion brands are making efforts to move towards a better industry standard, there are a number of smaller brands that are leaps ahead and firmly committed to eco-friendly production practices. From sourcing fair-trade materials to locally produced, and up-cycling waste into wearables, companies like Alternative Apparel, Thought Clothing, Girlfriend Collective, etc. are prime examples of how fashion can look good, feel good, and be good.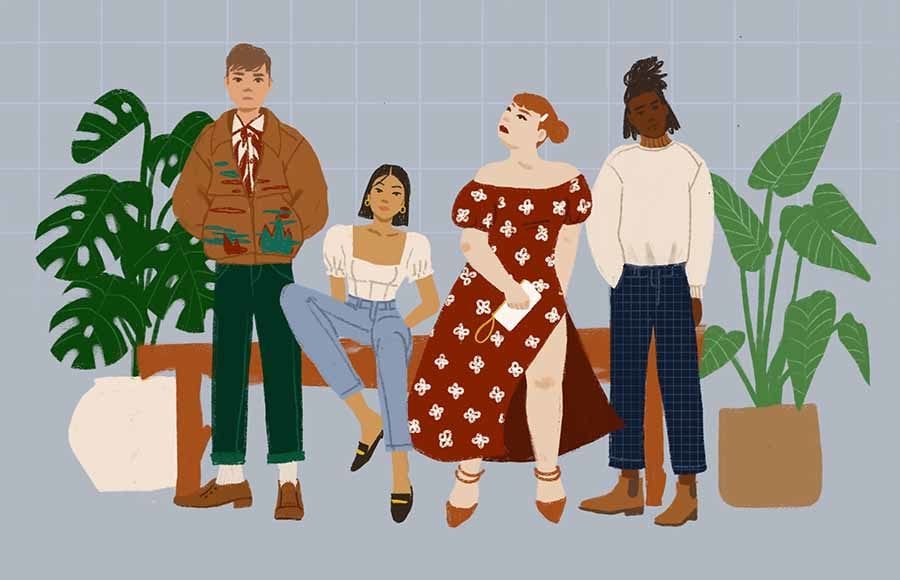 How influencers are spreading awareness
When it comes to leading by example, influencers play can play a huge part in promoting what's new and trendy, as well as what's good for the environment. Not only can they introduce their followers to a more sustainable lifestyle, but they can also provide tips and advice, as well as the reality of their journey to improvement. We've shortlisted our favorites to help get your sustainability juices flowing:
The Danish influencer has 68k followers on Instagram, as well as 184k subscribers on Youtube, and is leading a "Use Less" lifestyle. Many of her posts and videos demonstrate how to re-wear clothing, buy less, downsize wardrobes, and yet still make fashion effortlessly chic. Prizing her expertise as an "outfit-repeater", Signe isn't afraid to challenge the notion of following new trends.
https://www.instagram.com/p/B-4pGVSFiCd/
Not only is Amanda a sustainable fashion influencer, she is also the co-founder of @wellbeingscharity, and an advocate for animal welfare. She runs multiple philanthropic campaigns to spread awareness, promote sustainability, and highlight the dangers of fast fashion.
https://www.instagram.com/p/BxOCi00AGrC/
Eco Warrior Princess is a multimedia Instagram page, ran by influencer Jennifer Nini. Jennifer lives and breathes a life committed to green: Eco-friendly daily practices, supporting environmentally friendly brands, as well as voicing awareness on plastic use, humane production practices, electric waste, and promoting an organic-rich lifestyle.
https://www.instagram.com/p/B8dz8yLHHY-/
Shannon Doots is a fashion influencer, who doubles as an advocate for size-friendly brands. On her Instagram, she showcases different brands that provide good quality products, chic styles for plus-size consumers, and she's committed to sustainable practices.
https://www.instagram.com/p/B_NcZ4ZnE7F/
Not really into buying new garments? Annika Victoria is an influencer who promotes upcycling, thrifting and repurposing old materials into new products. Her YouTube channel walks more than 760k subscribers through her thrifting trips, tutorials on how to upcycle and her opinions on reducing shopping behaviors. Her "Make Thrift Buy" series is seriously addictive and proves that waste can be transformed into a whole new wardrobe.
Going Zero Waste is Kathryn's blog on how she lives a waste-free lifestyle.  She also has an Instagram page with 149K followers where she shares informative and fun insight on going green and reducing waste.  This leading trend has been going around for a while and attracting more and more people to be conscious of how much waste a typical household produces. Kathryn shares many blog posts on how to easily transition into a less wasteful lifestyle (and eventually go fully zero-waste!). Some of her blog posts show us how to do simple DIY's, or how to practice sustainability with young children.
https://www.instagram.com/p/B9W_oJsHNw3/
Organizations offering ways to celebrate Earth Day at home
Earth Day 2020 is going to be celebrated a little differently this year: at home. Due to COVID-19 quarantine restrictions, many people have opted for virtual events. NASA, the space agency, deployed an Earth Day 2020 Toolkit for children and adults alike to participate. Full of educational resources, this tool kit offers videos, e-books, and visuals for all of us to understand and appreciate our planet Earth more.
Seawalls, an organization that promotes oceanic environmental efforts, is also hosting a virtual Mural Festival called "Home" from April 21-26. This virtual event features artists from around the world participating in live-streaming, virtual programs, panel discussions, and webinars surrounding Earth Day topics and art.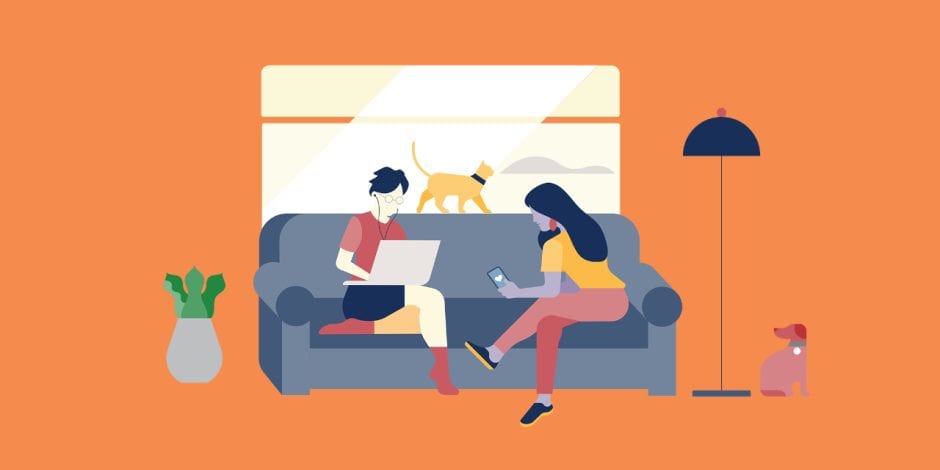 Don't forget to look for local events – chances are, your local universities, organizations, and small businesses are also hosting their stay-at-home celebrations. New York University is helping its students participate in various Earth Day events through a full calendar of fun-tivities: Including debates, jamming to climate change ideas and quizzes.
The official Earth Day site is also offering live events, as well as how-to guides on what we all can do for the environment, even from the comfort of our home. They offer a myriad of choices, from simply making your next meal plant-based, to sharing your air quality with the EC2020 app and reaching out to your representatives for action