Luxury brands are facing a tough time, as the post-COVID-19 era brings challenges to a quick recovery given the knock-on effects of the crisis on consumers' spending power. However, the situation is not as bleak as it seems. With radical changes come opportunities to transform the industry. Consumer behavior trends are changing and eCommerce is key to a strong omnichannel approach for luxury brands. The luxury industry has been thought to lag behind whilst other sectors have embraced selling online. But recent years have shown its potential to grow, with the value of the eCommerce personal luxury goods market growing from 1.1 billion euros in 2004 to 3.3 billion in 2019. What's more, consumer's habits for online shopping have become the norm during quarantine, making online retail the best opportunity for luxury brands to bounce back. Let's explore how eCommerce can be leveraged to capitalize on different audiences, build online brand communities, and showcase brand identity through influencers.  
Bringing the high-end touch to online sales
It may seem a daunting task to create an online space for a luxury brand that can hold up to the sophistication of a classy storefront. Yet there are a few techniques that will ensure your customers have the best possible experience, such as prioritizing usability over esthetics of your eCommerce site. The homepage is an opportunity to make a statement with brand visuals. Using contrasting colors will capture attention, just be sure to get the right balance between form and function!  The frustration caused by not being able to browse the items easily or if the journey from product page to check-out isn't intuitively set up, will have a negative impact on conversions. After all, putting the customer experience first, is something luxury brands excel at, and eCommerce is no exception! 
Personalization also offers a brilliant way to transform the luxury shopping experience online. Recreate a one-on-one experience with your customers by employing the latest technology and machine learning. At its best, personalization can shorten the customer journey by displaying a customized selection of products for the user based on previous purchases, their keyword search, or even the type of ad they clicked on to enter your website. All this information gives important insight into what items they're looking for and helps brands to create a memorable experience.  This can also be enhanced by using their first name on your website landing page or mailings in conjunction with a personalized product selection. 
One tactic for collecting the information needed to create high-quality personalized content is by inviting users to take part in a short quiz. This can be used to collect demographic information such as their age and gender, identify which product category they are interested in and understand their budget.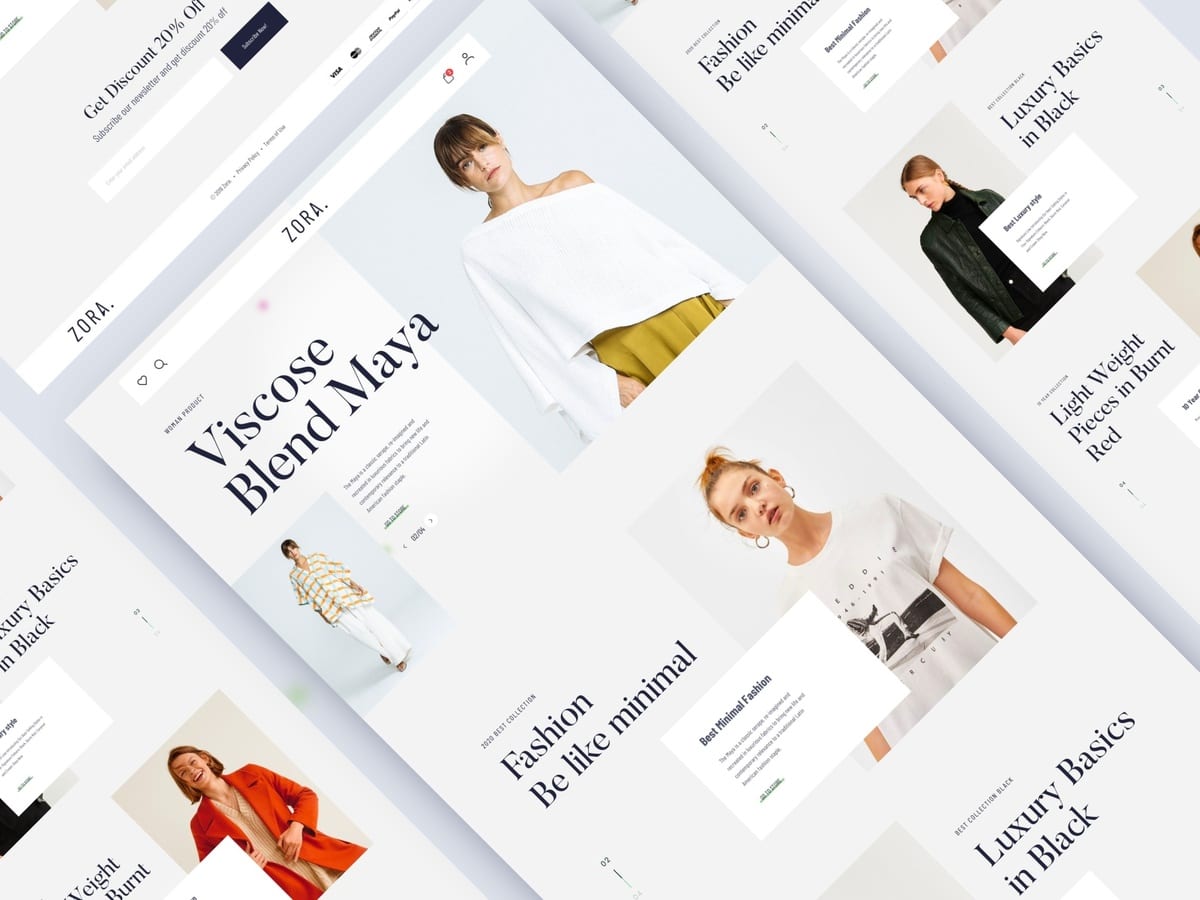 Creating demand through exclusivity
Embracing eCommerce can also lead to new approaches to building a thriving community around your luxury brand. People that invest in high-value items do so for the quality of the products, but also due to their affinity with the brand's identity. Luxury brands cultivate an exclusive community of customers who embody the high-status, high-quality nature of their wares. No more so than in luxury retail do brands become a vehicle for a certain lifestyle. Indeed, 77% of luxury consumers agree that they would buy a product or service in order to experience being part of the community built around it.
Brands can leverage the desire to be part of an exclusive club by creating a subscriber community. Sharing dedicated content that's an extension of their brand and builds on the 'brand story' enhances the feeling of being part of a community. Giving a preview of a new look book, or inviting your subscriber community to attend special brand events are good examples of nurturing your most loyal customers with exclusive benefits.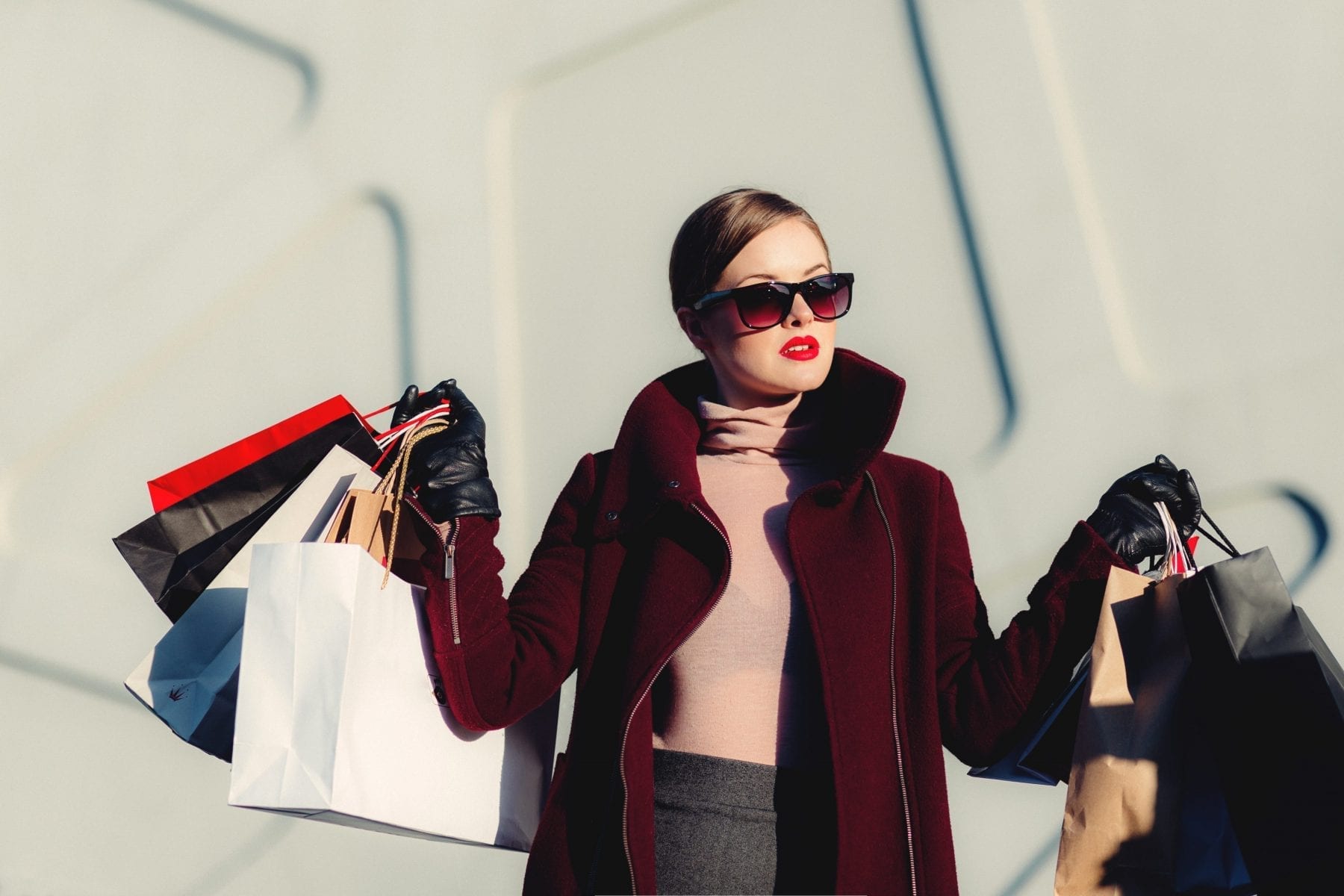 Digital channels for social commerce
A key step in marketing for eCommerce success is building a brand presence across social media channels and leveraging digital technologies. Brands can leverage Instagram as a platform to reach a new generation of Millennial shoppers active on the app, who are reaching the life-stage where they typically have more disposable income. The highly visual social media platform is primed to become a fashion brand's online lookbook. The platform lends itself to aspirational lifestyle content, and brands can capitalize on this by posting a mixture of product, lifestyle, and influencer content to engage their audiences. 
Not to mention, Instagram has integrated shoppable tags and enables users to browse and purchase without ever leaving the app. Shopping for luxury items from your couch via a mobile app may seem a far cry from shopping at high-end boutiques but the trend is here to stay. In fact, Burberry were among the first to harness the potential of social commerce and launched their 'B series,' a selection of clothing available exclusively via Instagram for 24 hours has proved a huge success. 
Instagram isn't the only social media channel worth investing in. A new partnership between Snapchat and Gucci reveals how the latest AR technology is transforming the luxury fashion world. Their new 'try on' filter allows users to experience trying on a pair of Gucci sneakers via their phone. Customers who have experienced a Cinderella moment can immediately proceed to checkout within Snapchat to make their purchase.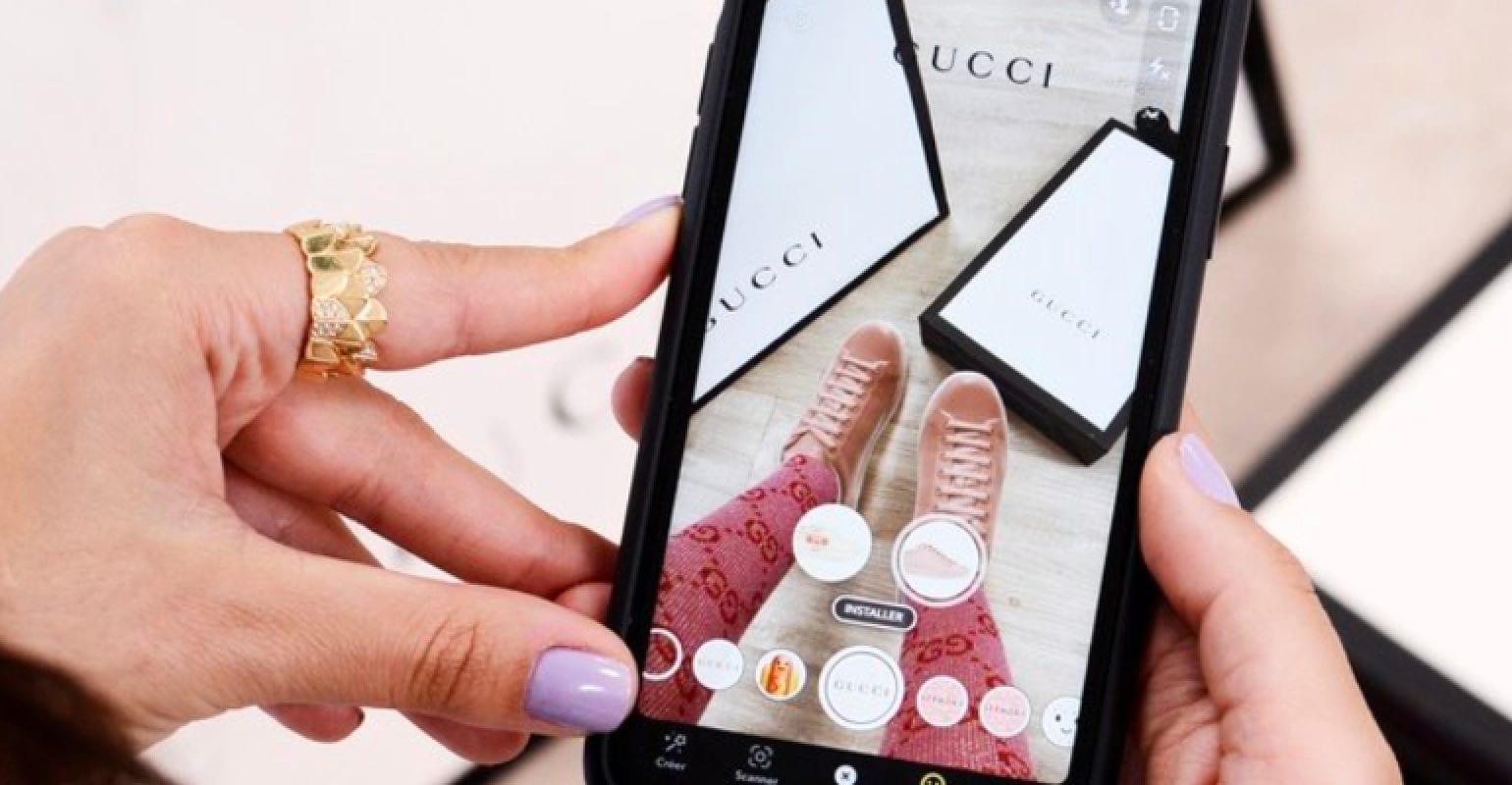 Influencer marketing: lessons from a luxury beauty brand 
The potential for generating sales with influencer marketing is huge. Selling high-quality products and working with influencers who capitalize on portraying a highly desirable lifestyle is a match made in heaven. Did you know that 91% of brands working with influencers on Instagram were from the luxury sector? Birchbox, a luxury beauty subscription service is a perfect example of how influencer marketing can benefit your brand. Many beauty creators were drawn to their unique service right from the very beginning. The brand has since developed relationships with a range of influencers over different campaigns. 
Their strategy includes working with influential beauty professionals such as beauty editor at a fashion, beauty, and lifestyle website, @letsbekhalear who showcases how to use the limited edition Hygge Box on Instagram.
https://www.instagram.com/tv/B_WDFqNjCLN/?utm_source=ig_web_copy_link
Another creative way for brands to collaborate with influencers is by co-designing a new product or product range. Combining the reliable familiarity of your brand with the fresh personal touch of an influencer is sure to create excitement amongst customers. Birchbox achieves this by partnering with 'clean beauty' influencer @lashesandlemons to curate their July subscription box filled with her selection of clean beauty products. This is also a clever way to appeal to different niches within your customer base and reinvent your product offering.
https://www.instagram.com/p/CCG5sFwJ4Hk/?utm_source=ig_web_copy_link
Finally, brands can harness the power of their customer base by activating partnerships with their most influential customers. Indeed, your best influencers are your existing loyal customers who love your brand and have the social reach to raise awareness of your brand amongst new audiences. Upfluence Live Capture is a tool designed for eCommerce sites to help brands collect and analyze information shared by their customer community in order to recruit brand ambassadors, affiliates, and influencers.