Online subscription services have greatly expanded in recent times to include a range of consumer goods including anything from the basics like socks and razors, to more indulgent products like make-up and wine. The reason for the greater uptake in these services is millennials' never-ending quest for ease and convenience, so they opt to get everyday items delivered to their door such as meal kits from Blue Apron or diapers from Amazon subscribe & save, etc. At the other end of the scale are people who sign up to luxury subscription boxes with brands that deeply reflect their values and chosen lifestyle e.g. luxury skincare from Ipsy or eco-friendly tampons from Clementine. By combining convenience with a unique product offering, eCommerce subscriptions are set for rapid growth. Let's take a look at how subscription brands can activate customers as content creators to drive online sales. 
 Why choose influencer marketing?
Subscription boxes often require a larger commitment from customers as it is a recurring payment, this means conversions can be lower than for standard one-off purchases. But this is precisely where influencer marketing can help. Influencer marketing helps brands deliver marketing messages through influential individuals trusted by their target customers. In this way, influencers use their authenticity and expertise in the industry to convince their followers to trust brands and buy their products. Influencers will have direct access to try out the products and convey the quality and reliability of the subscription service which is necessary to encourage further conversions. 
Influencer marketing is effective because social media influencers are admired by their followers who seek genuine insights and recommendations alongside being entertained. The candor of influencer product reviews, unboxing videos, and Instagram stories makes them relatable and generates engagement. This is not easily replicated by brands who even on social media, retain a more corporate feel overall. The key to succeeding with influencer marketing, no matter the industry is authenticity. When identifying influencers, maximum authenticity should be top of the list! With this in mind let's take a look at how eCommerce brands can recruit their most authentic content creators.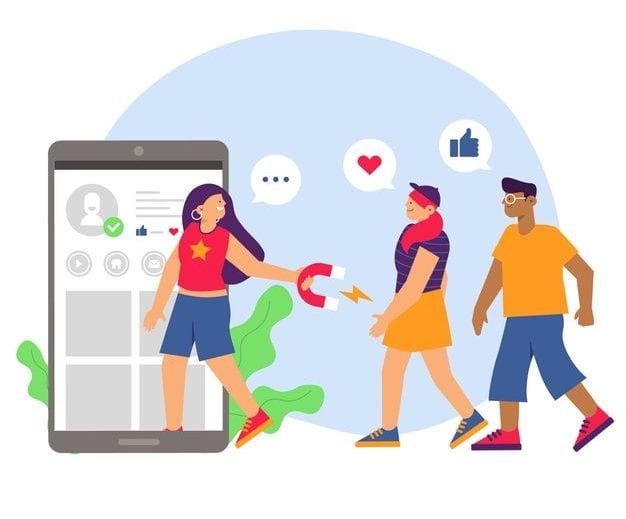 Your 5-star strategy for eCommerce influencer discovery with Shopify 
Working with influencers that already love your brand means partnerships will be based on genuine recommendations and resonate even more with your target audience. The organic nature of customers' appreciation for your brand and products is at the heart of an authentic influencer marketing strategy. Brands should identify their most influential customers, those people who love your brand, and have a significant online social reach making them valuable influencers for your brand. Your Shopify website plays a key role in influencer discovery by capturing your customers' social data when they visit your online store with the Upfluence Live Capture tool. Our integration with Shopify helps brands to seamlessly build a network of influencers directly from their customer base. By combining social reach data with information about average purchase value, brands can easily identify which clients will make the best brand ambassadors. 
Recruiting influencers from within your own customer base is even more pertinent for subscription brands, where customer loyalty is king. Your long-term subscribers will have a lot to say about the high standard of your service and products. They have shown high-engagement by investing in regular payments for items that could be found cheaper elsewhere, yet they prefer your unique service and infallible quality. It's the perfect opportunity to leverage these pre-existing customer relationships to grow your brand even further. What's more, your customers already fit the image of your target customers, because, in fact, they are one and the same! For example, meal kit subscription brand Blue Apron appeals to parents as one of their key target groups by working with a 'mom' influencer, who genuinely buys from the brand instead of a celebrity chef influencer who doesn't have the same connection with the target customer group.  
https://www.instagram.com/p/CAylvqBgaxL/
Indeed, eCommerce subscription brands in niche markets will see more growth by launching campaigns with brand ambassadors from their clientele than trying to convince a mega-star to lend their face to their brand. Your customers have proven to be the early adopters and brand champions who will be your business' most effective influencers. The possibilities are endless for how to activate your new cohort of brand ambassadors, but with the holiday season fast-approaching, let's examine how they can drive growth through a holiday influencer campaign. 
Don't delay, plan your holiday influencer campaign today 
It's crucial to start building up brand awareness early on for eCommerce subscription services so that your brand is front of mind during gift-giving season. If your brand offers a niche product or an alternative to goods usually bought in-store (think razors and pet food) your customers won't come across your brand on the high-street. Your job is, therefore, to get your brand in front of potential buyers on digital platforms to create brand awareness from early-autumn. Utilize key calendar dates such as Halloween, Thanksgiving, and Black Friday to boost growth during the holiday season. It's time to explore how to tie-in your products for a holiday campaign. Make-up and candy brands will have no trouble creating Halloween themed content as their products lend themselves so well to the nature of the celebration. The example below shows a Halloween look inspired by Ipsy's beauty box products. 
https://www.instagram.com/p/B4LNcQhBaXP/?utm_source=ig_web_copy_link
If your products aren't a natural fit, then get the creative juices flowing like the folks at Yankee candle. With physical distancing still very much in place, people will be likely to spend Halloween indoors so they saw the opportunity to launch a spooky-themed collection of scented candles – perfect for creating a haunting atmosphere at home! 
Unboxing
In order to maximize subscriptions during the festive period, you should consider ways to collaborate with your influential customers. A good way to get into the holiday spirit is to create an 'unboxing' campaign, which captures the excitement of opening up a new subscription box in a way that mirrors Christmas Day itself. Bouqs which specializes in flower delivery tailored their influencer campaign for holiday-season shopping by showing an unboxing of a Christmas themed floral arrangement that could be used to decorate the home or be given as a gift. This kind of campaign would be simple to replicate with your customer brand advocates, by sending them a free sample in the post and asking them to film the unboxing scene. This won't cost your brand a ton of money and it doesn't require a professional videographer either so a win-win for everyone!
https://www.instagram.com/p/B5lz4GqA0G1/?utm_source=ig_web_copy_link
Product collection collaboration
If your brand is working with a more established content creator who's an expert in your niche then why not invite them to work on a holiday-themed collection? Where they could add their own personal twist on your customers' most-loved products. This will work well with influencers with a larger following, think 100K and up, as by adding their name to your products they'll help your brand reach new audiences and elevate your brand's online presence. The best approach is to identify a need that your customer audience will experience around this time of year – such as looking for the perfect gift for their mother-in-law, looking for a wine to accompany their Thanksgiving dinner, or simply looking for a self-care product to deal with the stress of holiday shopping! The example below shows how the curated fashion subscription box Trunk Club joined forces with @blaireadiebee to create a holiday collection with a wow-factor to help their customers get ready for holiday parties and NYE. 
https://www.instagram.com/p/B5Ayr18nOPc/?utm_source=ig_web_copy_link
Track each sale
A tried-and-tested method for generating sales through influencer marketing is using unique promotional codes attributed to each influencer. In their posts, influencers encourage their followers to benefit from a special discount by using the promotional code at checkout, and brands are able to track the number and value of sales generated from each influencer. This is a smart way for brands to evaluate influencer performance and ensure a high ROI, whilst influencers are happy to be able to give back to their followers and create more engagements on their posts. The technique has never been more simple as the Upfluence + Shopify integration generates native promotional codes compatible with your Shopify store for your influencers to use in their campaigns. This means results-tracking is seamless and your influencers can effectively function as brand affiliates and earn commission related to performance. By combining traditional influencer marketing with an affiliate strategy your brand can harness social reach to boost sales in no time at all.