It's that time of year again! The holiday season is fast-approaching which means marketers are working around the clock to deliver powerful holiday season campaigns. If you're currently in a frenzy planning your next influencer marketing campaign, Upfluence is at hand to help. The best marketing decisions are based on real world data. That's why we're offering holiday season influencer marketing stats that shed some light on the best platforms and content hooks for generating the most engagement and sales through influencer marketing at this time of year. 
We've analyzed influencer profiles in Upfluence's database, who are active in holiday marketing campaigns to create this infographic offering data insights into: 
The social platform with the most holiday influencer marketing activity. 

The social platform with the post influencer posts related to Black Friday deals.

The social platform with the highest influencer engagement rates during the holiday season

Plus, a break-down of the most popular hashtag content in the beauty, food, parenting and tech industries. 
Platform with most influencer holiday content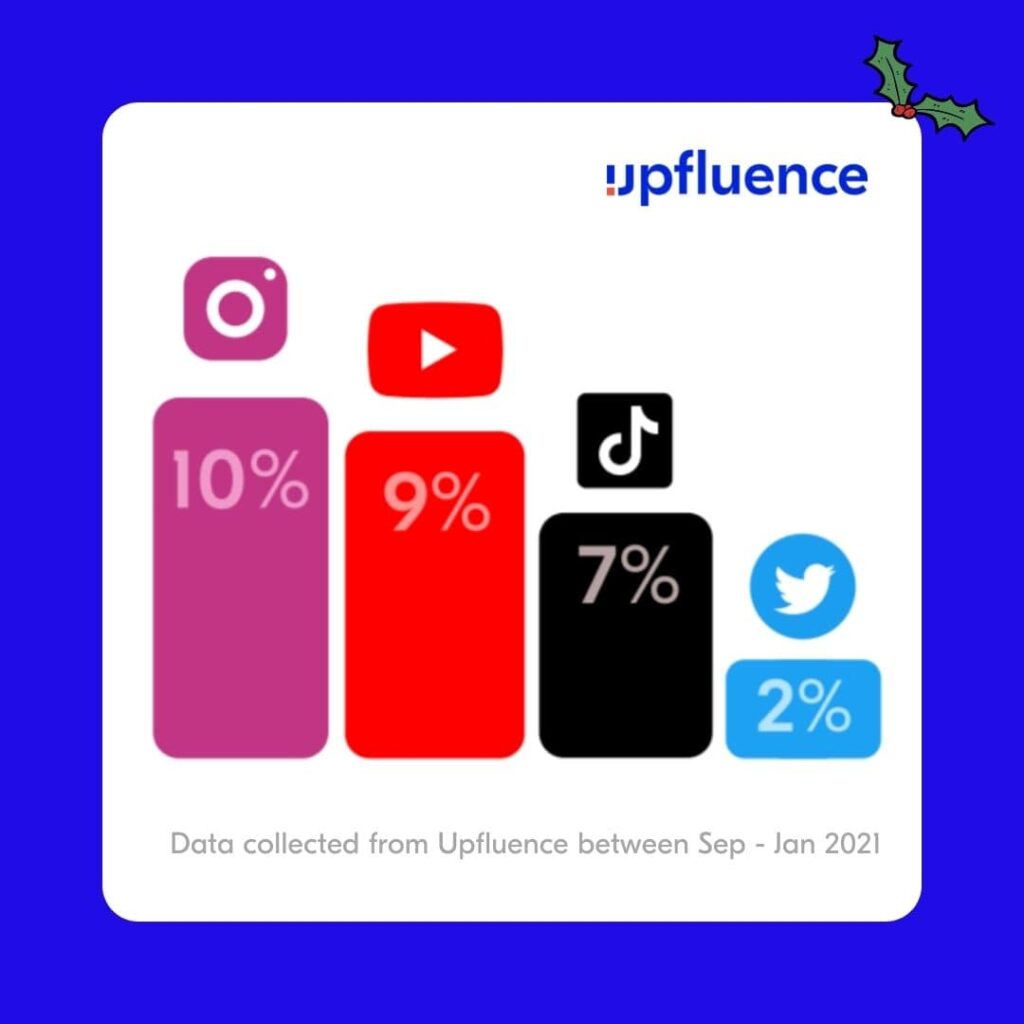 Most popular platform for Black Friday content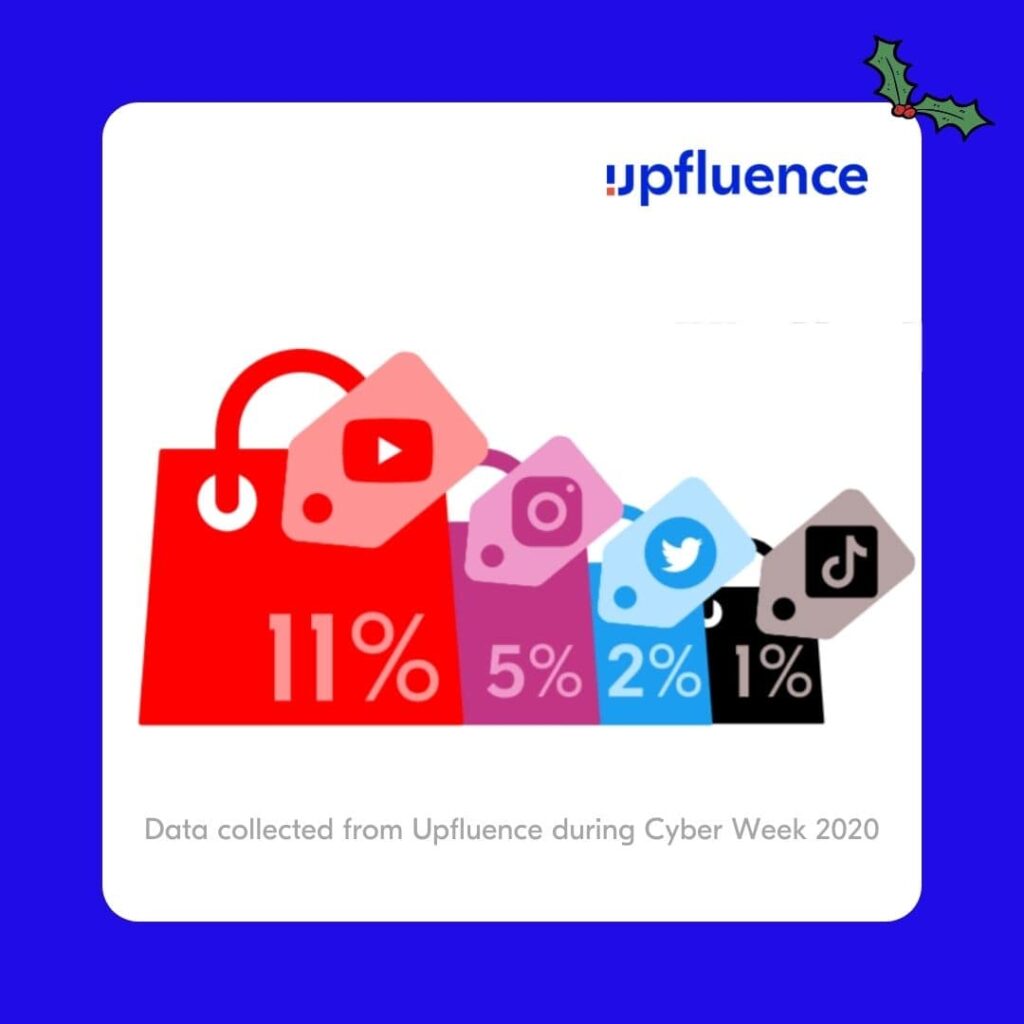 Highest campaign engagement rate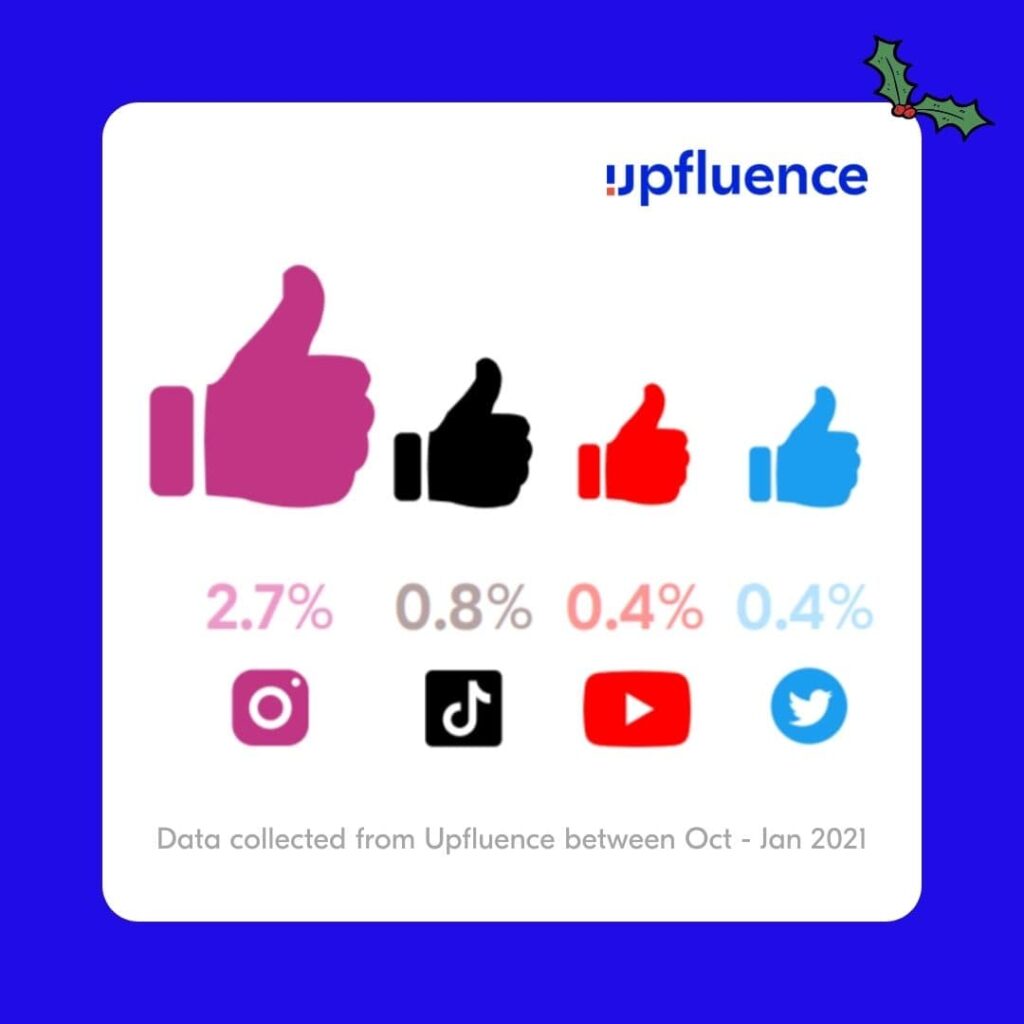 Check out the Holiday Season Influencer Marketing Stats infographic in full for a closer look at the must-have insights driving influencer marketing this holiday season. 
The beginning of November means Cyber Weekend is just around the corner. Get prepared with this article on how to boost Black Friday and Cyber Monday marketing using influencers.