One of the most ambiguous aspects of influencer marketing is measuring influence. How do you know if someone is influential enough to deliver the results you need? (Spoiler alert: Influence isn't just how many followers you have.) It's a lot more complicated that that. This question can make or break a campaign, after all.
The answer lies in your definition of influence.
Some platforms classify influencers as having X amount of followers, other services such as Klout index them based on engagement.
These 'one-size fits all' approaches don't work!

They fail to address the most basic principle of influence: that it is contextual.
As soon as you break out of 'influencer tunnel vision' (chasing the big dogs) and start focusing on who you're trying to influence and how– you will see results.
That's because measuring influence is always relative; there are no universal influence levels out there, nor can rankings be static. Your brand, target market, and campaign is unique. Just because an influencer offers shout-outs, doesn't mean they can pitch you. To determine value, you have to have an individualist outlook.
Learn why Klout shut down in 2018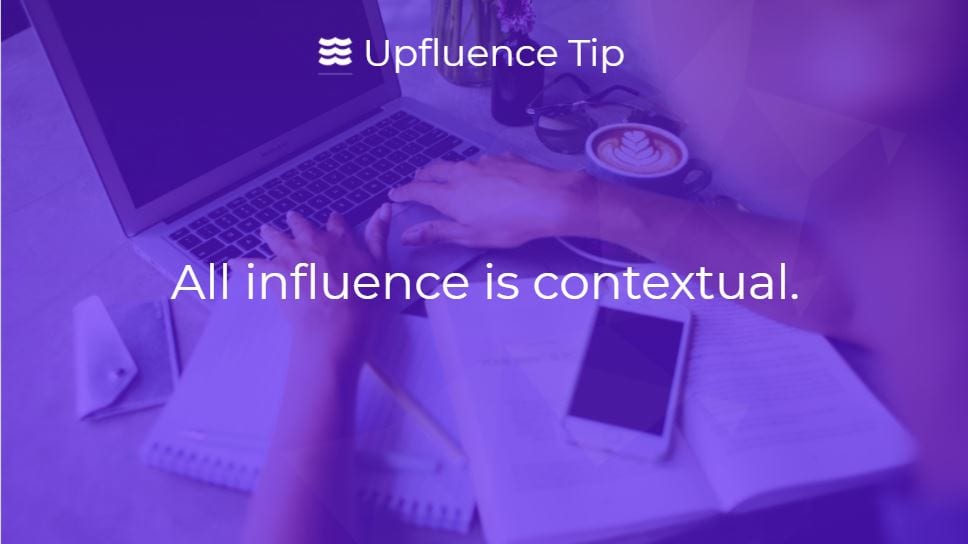 Consider this: Can low engagement in one niche be considered high engagement in another? Is influence being strong in one topic or present in many topics?
Influence is complex and measuring it requires complex criteria…
Which is why the Upfluence search engine ranks influencers with a two metric scoring system composed of a relevancy score and an influence score.

The Influence and Relevancy scores are indicated by circles.
The relevancy score shows how relevant an influencer is based on the criteria specified in the search query: combinations of keywords, engagement rates, community size, language, location, platform type, how often they post, etc. You can learn more about the 20+ criteria here.
The influence score is what determines the order in which the influencers appear in the results (higher the number, higher the ranking.) It measures influence by engagement rates and community size. For blogs, the software factors in estimated unique monthly visitors. Not only is the two score system manipulable to accommodate different contexts, it is dynamic.
With 10M posts updates a day, the relevancy ranking is always acting on real-time metrics.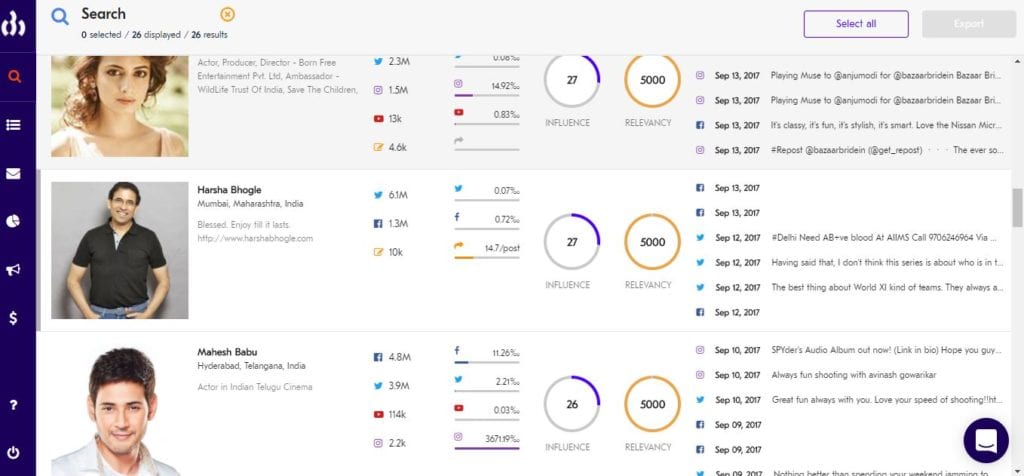 The combination of these two scores permits for a more comprehensive evaluation of influence. Combined with our new audience search, you're guaranteed to find the most influential figures for YOUR campaign.