The arrival of late spring usually announces the most important events in the social calendar for High School and College Seniors; prom and graduation. In our current times of physical distancing and quarantine to prevent the spread of COVID-19, the usual rites of passage for young Americans will look very different this year. The in-person gatherings of students, teachers and families to celebrate their achievements at the end of the academic year have been reimagined with the help of social media, brands, celebrities and Gen Z's favorite influencers. 
Virtual prom nights and graduation ceremonies have sprung up online, hoping to replicate at least some of the elements from the real thing, including: dancing, live-streamed music, and in the case of graduation ceremonies, inspirational speeches. In the absence of local community celebrations, prom and graduation are going macro – with big, nationwide, online streamed events with a potential audience of thousands or more.
Social networks play host to graduation ceremonies
The online platforms keeping people socially connected whilst physically apart are among the biggest hosts of these virtual celebrations. YouTube is hosting Dear Class of 2020 on 6 June, an event that will unite influential individuals including Barack and Michelle Obama and Google CEO Sundar Pichai, to give commencement speeches. Students will also hear from YouTube creators, such as beauty vlogger Jackie Aina, Mitchell Moffit and Gregory Brown of AsapSCIENCE YouTube channel, and Mr. Kate, the husband and wife team of DIY/lifestyle influencers. By organizing this unique line-up of public figures, this virtual ceremony will provide a memorable experience for students that goes beyond what would have been possible in a face-to-face graduation.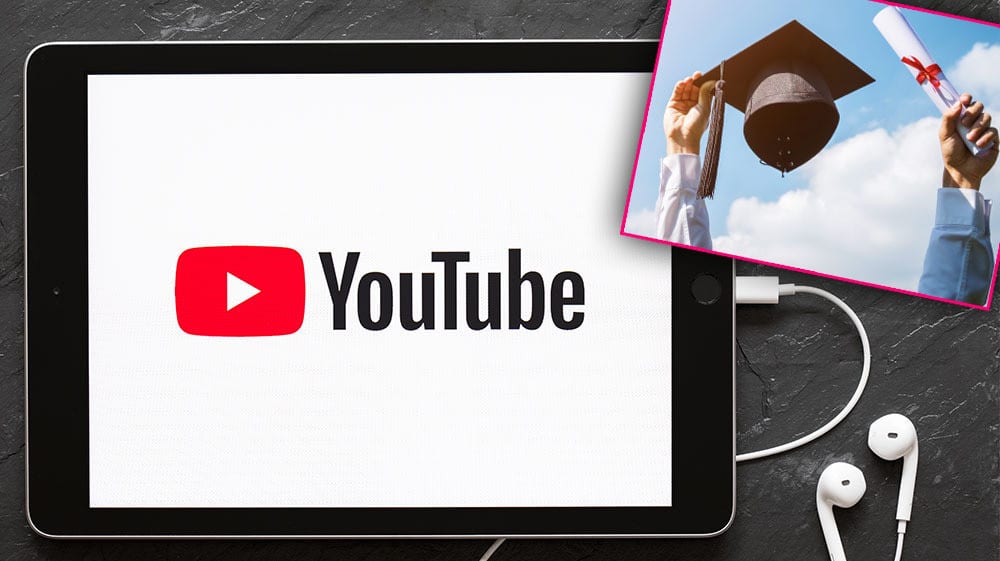 Instagram and Facebook are also giving graduation a make-over. Last week, the platforms released graduation themed AR filters (picture a graduation cap complete with floating confetti), a graduation countdown sticker for Instagram stories, and dedicated Facebook profile frames, setting the scene for the virtual graduation ceremony #Graduation2020 on Facebook Watch at the end of the week. The fun doesn't stop there, as students across America are invited to take part in interactive challenges on social media during the week, such as sharing an old photo in the throwback #GradPhotoChallenge and doing a graduation walk using #GradWalk2020. During a time that would ordinarily be about making lasting memories with classmates and friends, students adopt a new form of memory-making by taking on these new online challenges and sharing the customized photos with friends and family.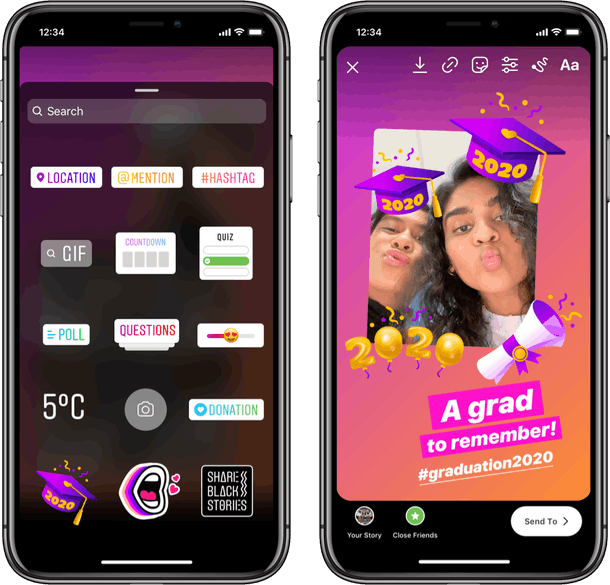 'You shall go to the ball'
 Gen Z won't miss out on the important experience of getting ready for prom thanks to influencers on TikTok taking on the role of fairy godmothers. With the option of IRL proms off the table, many High School Seniors are embracing the idea of an at-home prom and looking to influencers for help. TikTok shared content themed around prom during its #TikTokProm week. Sarah Hambly shared her tips and tricks for sprucing up DIY prom outfits. Beauty influencer Patrick Starr got involved, offering ideas on make-up looks for prom, whilst teens could learn to master dance moves thanks to choreographer influencers,  Michael Le, and duo Ayo & Teo 'how to' videos. The idea behind the at-home prom is best expressed by YouTuber Kayla Kosuga in her dedicated tutorial video, as taking the best bits of prom – dressing up and posing for pictures – and doing them at home with the help of siblings and family members.
For those looking for a more exciting way to mark the occasion, many brands have teamed up with influencers to organize live-streamed prom afterparties as a way to make their brand part of this transitional moment for teens. 
Brands leverage influencer marketing for virtual events 
Brands such as Axe and Chipotle are jumping on the prom party bandwagon and hosting a series of virtual prom related activities in line with the main online event being organized by Teen Vogue on 16 May, which invites guests to 'Have the night of your life from your living room'. With a lot to live up to, the brands are using creative influencer collaborations to appeal to the teen audience. 
Body fragrance brand, Axe, is leveraging the opportunity for influencer marketing in the run-up to Teen Vogue's event by creating an online version of the infamous 'promposal' tradition (where high-school students invite each other to be their prom date) that was promoted by Instagram and Youtube personality Rickey Thompson. People were invited to submit their 'promposals' to Rickey on social media using #bemyAXEdatecontest for the chance to win an Instagram Live hang out together.
https://www.instagram.com/p/B_-mjBunwoy/
Chipotle combines the Mexican grill esthetic with the sophistication of prom night with tutorials from influencer Sophie Parker demonstrating how to craft a corsage from the brand's burrito foil. The afterparty itself will feature YouTube sensation David Dobrik as the main draw, whilst also being a perfect opportunity for building brand awareness for Chipotle through giveaways and product launches. 
Online creators are bringing light-hearted fun and entertainment to the nation's young people, who whilst disappointed at the cancellation of the IRL celebrations, now have the opportunity to attend thoroughly unique events that reinvent the usual traditions of prom and graduation online, something that no other generation has ever experienced. Social media platforms, brands and influencers have been quick to evolve in these changing times, adapting both event marketing and influencer marketing strategies in a way that meets the needs of students and families looking to mark the occasion of prom and graduation despite the physical distancing restrictions.