The world of professional gaming leagues has taken off! Competitive online gaming, otherwise known as esports, boasts growing online audiences on streaming platforms such as Twitch and Facebook Gaming. The pause in live sporting events and the general increase in people seeking entertainment online during the pandemic has led to bigger captive audiences for gaming and live-streaming. There was a reported 75% increase in people playing video games during the peak of the pandemic. Esports was already seeing an uptick in viewership even before this and the latest figures predict there will be more than 640 million esports viewers by 2025. So there's no surprise that brands outside the gaming arena are looking for ways to reach this new online audience. 
Brand partnerships have been fuelling the growth of esports since the beginning, and collaborations with gaming and technology brands (endemic brands) are fairly common. The likes of Intel and the Electronic Sports League are investing 100M$ in esports over the next three years. But we're seeing more brands from outside the esports niche taking an interest in the opportunities here. Brands that might seem to be a left-field choice for esports sponsorships want to get in front of these gaming audiences, and for good reason. There is a huge audience for live-streamed content, 30 million unique users watch Twitch streams every day. This is an unrivaled opportunity for brands whose target audience crosses over with the largely young male, audience that watches esports. Globally, 31% of esports enthusiasts are men, aged between 21 – 35 years old. It's suddenly much easier to see the strategic appeal for alcohol, entertainment, automotive, and fashion brands to invest in this space. 
Non-gaming brands can get involved with esports through sponsorships, advertising, and partnerships. We'll take a look at how these are playing out in the industry right now, laying the groundwork for long-term non-endemic brand partnerships in the future. 
Sponsorships in esports
Brand sponsorship is a classic model used for traditional sporting events that have been transferred to the world of professional online gaming competitions. Sponsorship is a significant revenue-stream, accounting for $837.3 million, which is nearly 60% of global esports revenues. In esports leagues there are often several official brand sponsors, for example, the Overwatch League has previously named TMobile as their wireless sponsor, and Coca-Cola as the official global beverage sponsor. Looking at Coca-Cola as an example of a non-endemic brand sponsorship, you might be surprised to learn the brand was an early adopter of such sponsorships, starting as far back as 2001. Earlier sponsorships included Riot Games' League of Legends under the Coke Zero brand. Sponsorships remain a key channel for driving brand visibility during the streams and through branded merchandise such as Coca-Cola's customized coke bottles promoting the Overwatch League teams. 
A creative example of how brand sponsorships are working in the esports industry is KIA's sponsorship of the League of Legends European Championship (LEC). Their sponsorship has included providing KIA vehicles to all the LEC players during the tournament, as well as creating online content. 
The sponsorship has been renewed for 2023, marking its fifth consecutive year. They've launched a series on YouTube 'Kia Mic Check' to share behind-the-scenes content from the competition. 
Another noteworthy sponsorship between an esports team and  a non-gaming brand includes a sponsorship deal between Spanish team 'Giants' and Nestle's brand KitKat.  This deal means that the KitKat logo and messaging will be visible on team jerseys, social media content, streaming channels and more.
In-game advertising 
The potential for advertising directly during esports streaming has been put into action this year. Riot Games offered in-game advertising during official matches in a bid to emulate the advertising opportunities of real-life sporting events. Going beyond branded merchandise and brand materials to offer advertising banners during gameplay was a big step in esports. It provides a well-rounded approach to brand partnerships, offering brands multiple touchpoints in the lead up to and during competitions to reach key audiences. Mastercard, a non-endemic brand, and Alienware, a computer hardware brand were among the first to have display ads that were woven into the gameplay of League of Legends. This has been cleverly introduced as the banners are only visible to spectators of the match and not to the players so it minimizes any potential distraction during the game. Mastercard was able to leverage in-game advertising as a non-endemic brand due to its wider investment in bringing one-off experiences to esports fans. They have built trust with esports audiences, who are notoriously wary of over-commercialization in the industry, through a long-standing partnership. Mastercard has offered up real-life and in-game digital rewards for gamers to celebrate the 10th anniversary of the League of Legends World Championship, further cementing their place in the esports arena.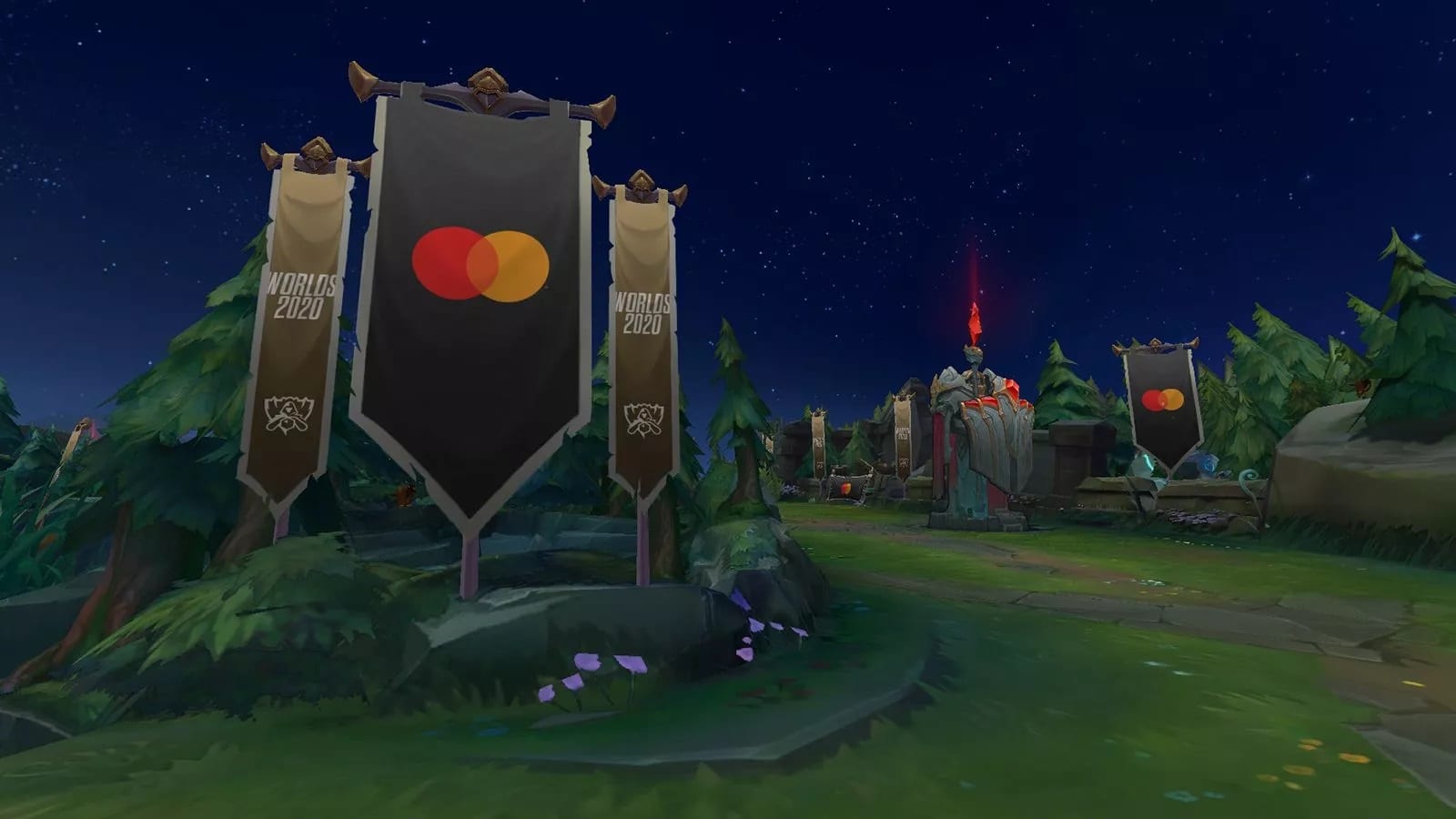 The move to include in-game advertising surely signals more digital advertising opportunities to come for endemic and non-endemic brands alike. Opening up advertising opportunities to a wide range of brands in this way will no doubt be a positive driving force as esports continue to grow. 
Non-endemic brand partnerships
When two world-class brands team up to bring their fans an elevated brand experience, we expect huge creativity.  And that's exactly what the Riot Games and Spotify partnership delivered! Whilst being a non-endemic brand partnership, the synergies between online gaming and music streaming brands are evident given the importance of music in creating an exciting and immersive atmosphere during gameplay. The partnership with Spotify led to some truly innovative content creation for the gaming fanbase. A podcast series featuring interviews with key players and behind-the-scenes insights into how the iconic audio used in the competitions has been created. They are working directly with the gaming and Spotify community to build dedicated playlists as part of a League of Legends Spotify hub, giving fans access to hours of carefully curated music content to stream. This is such a successful brand partnership as the content is perfectly attuned to online platforms and compliments online esports streaming, whilst providing an interactive brand experience. 
A new partnership between FaZe Clan and Porsche has been announced in 2023. Porsche has been involved in esports racing games in the past, but this new collaboration signals they are trying to reach a more mainstream gaming audience. The luxury car company is joining forces with the FaZe Clan to create new experiences for their fans. The partnership is kicking off with a content series featuring FaZe Clan members around the theme of dreaming big. There are also plans for physical merchandise and Web3 collectibles.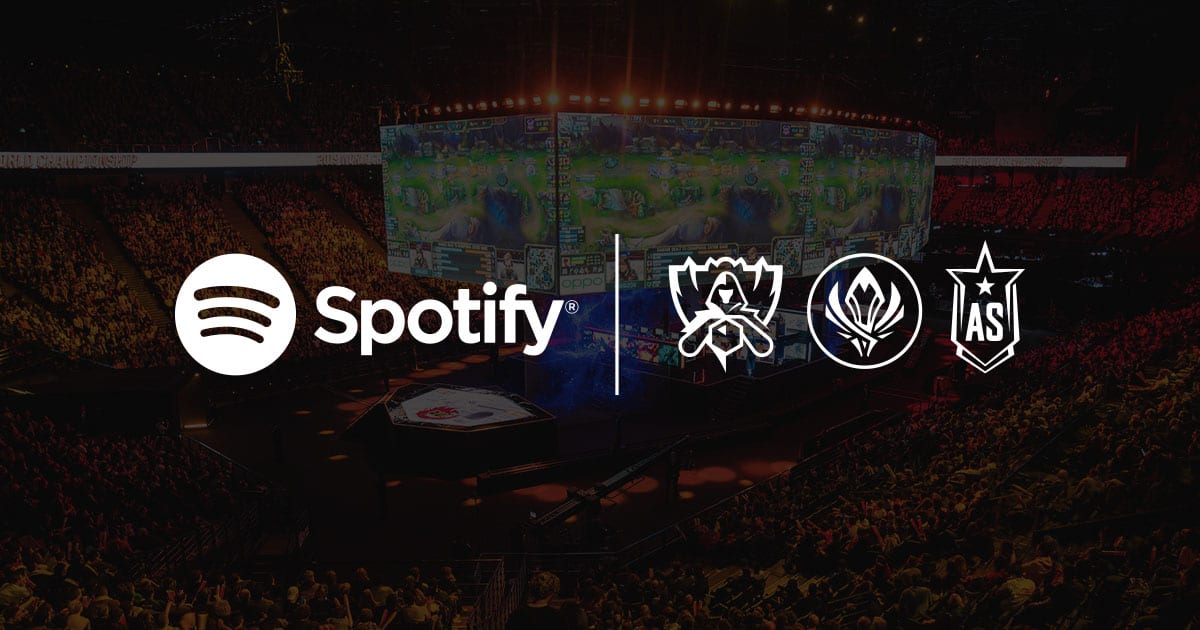 We've seen that when brands put the needs of the gaming community first, and seek to genuinely offer fun and unique experiences to this growing online esports audience, the potential for non-endemic brands is huge! The gaming industry is opening up to working with non-endemic brands that can help take the sport from strength to strength and reach a wider audience by working with household names such as Coca-Cola and Mastercard. The world of online professional gaming and creative digital brand campaigns goes hand-in-hand as we have seen above, so watch this space for even more non-endemic brand partnerships coming up in the future!