In the age of online selling, it makes sense for your eCommerce marketing strategy to focus on digital channels like web, mobile and social media to reach your customers. In 2021, a robust eCommerce strategy needs to be digitally agile. This means it's time to level up your marketing strategy by embracing the latest marketing technologies. Trends in eCommerce move fast, brands need to adapt to customer preferences quickly and provide a stellar customer experience. That's why we've identified 7 key ways to improve your digital marketing strategy to help attract, convert and retain eCommerce customers. Let's explore how the following technological advancements will improve your current eCommerce marketing strategy:
Automation 

Personalization 

eCommerce app 

AR/VR

AI

Chatbots 
Run efficient campaigns using marketing automation
You can save the time and resources your team spends on manual processes by embracing automation to complete certain time-consuming or repetitive tasks. This frees up their time to work on strategic planning or creative tasks.  Using specialized software to automate key steps can increase productivity by 20% as reported by Nucleus. Some areas where automation could be particularly effective are email marketing and lead generation. As an eCommerce brand, you should automate the process of sending abandoned cart emails, newsletters, and marketing emails. Combining automation technology with data insights about your email lists will help you improve your email marketing with better list segmentation and audience targeting. This can be particularly relevant for sending emails around seasonal promotions, special offers, or personalized deals, designed to convert potential customers. 
Automation is equally important in other aspects of marketing campaigns such as data collection and sorting, programming online ads, scheduling social media, and tracking web analytics. Don't hesitate to map out each of your processes with your team to identify the tasks which absorb the most time to help you choose compatible marketing automation tools.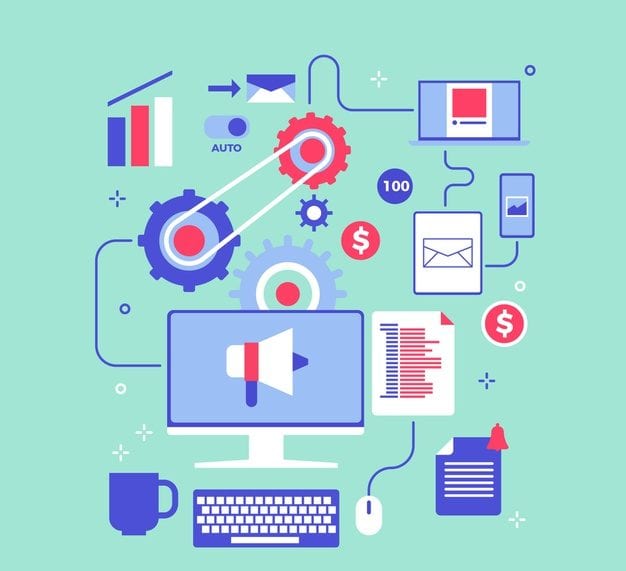 Increase engagement with personalized marketing
Leveraging consumer data will help you to create more personalized marketing messages and increase sales. For most people, there's a mountain of marketing emails in their inbox every day. The emails that really stand out are those which are relevant and are tailored to someone's specific needs or preferences. Creating personalized content will encourage people to engage with your content. They'll be more inclined to buy items that match their preferences. You can increase the level of personalization in various ways. For example, adding a customer's first name within emails, or creating personalized product recommendations based on their browsing or purchase history. Create tailored offers based on the product categories and price range that match their habits. You can find more recommendations of how to add a personal touch to your digital marketing in our blog on personalized marketing for eCommerce. 
Leverage social commerce features to drive online sales
As an eCommerce merchant, you can increase conversions by utilizing social commerce to sell via social media platforms. Depending on the type of products you sell, and your chosen social media platform(s), your social commerce strategy should be designed to reach your target audience. Brands can promote their products by creating product catalogs on Facebook, Pinterest, and TikTok. There's also the possibility of creating a smooth in-app checkout process by setting up an Instagram or Facebook Shop, allowing social media users to buy directly within their favorite social media platform. Embracing social commerce technology will boost your brand's social presence and directly contribute to generating more sales. Learn more about why social commerce is an important feature of your digital marketing strategy in our infographic: 5 reasons to try social commerce.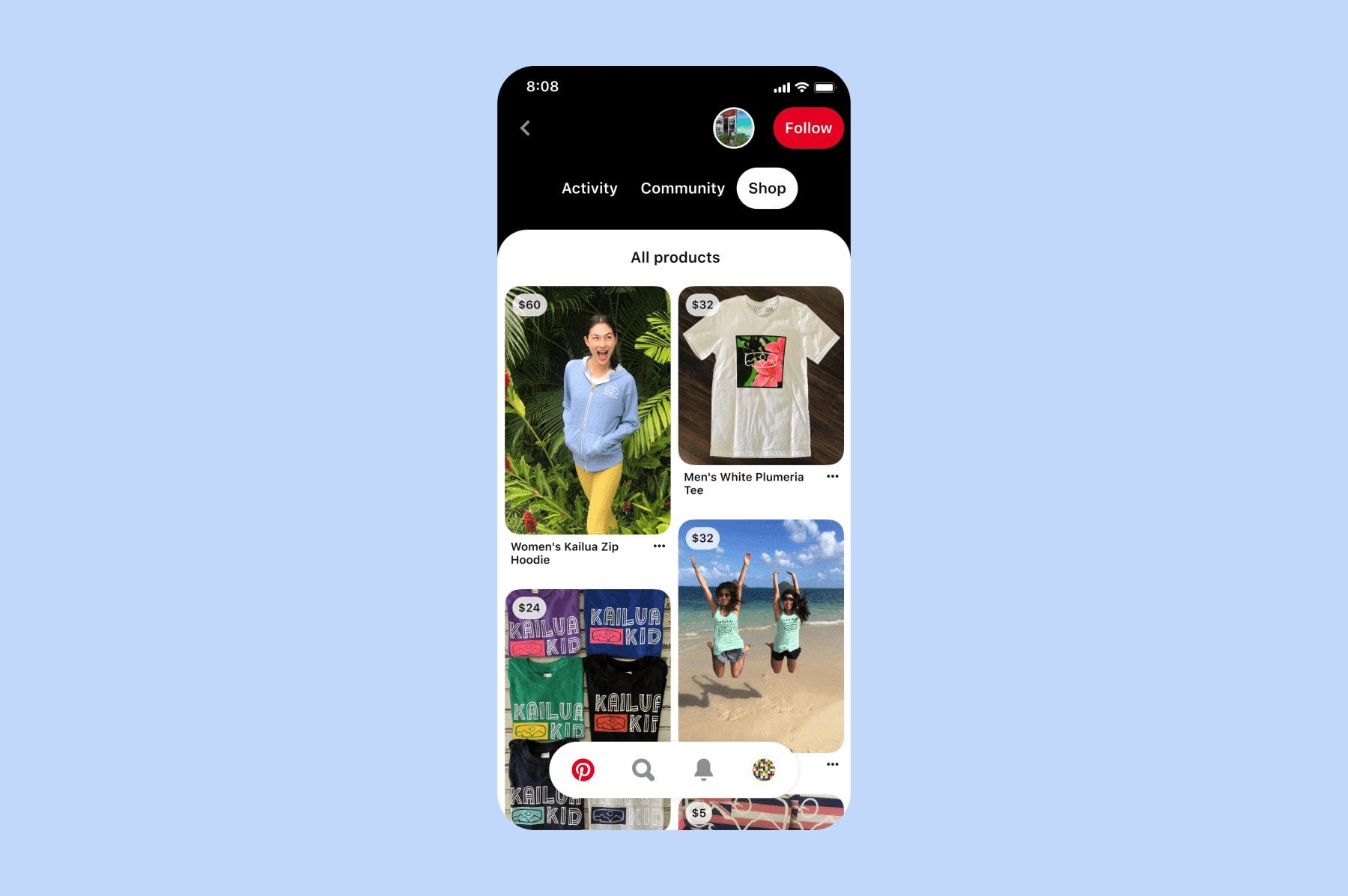 Set up a mobile app for your eCommerce store
It's vital not to forget mobile users in your digital strategy, especially as they're a growing proportion of online shoppers. As well as ensuring your eCommerce website is adapted to mobile, why not be innovative and create a mobile app for your store or marketplace? It's a great way to complement your eCommerce website by offering an additional sales channel adapted to the specific needs of mobile shoppers. Building an eCommerce mobile app has some unique benefits. They can greatly improve customers' experience by saving their login details, browsing history, and preferred payment methods, contributing to a frictionless and user-friendly shopping experience. Saving account and payment information will also lead to a smooth checkout and therefore avoid cart abandonment. Mobile app usage data is also very useful for understanding consumer behavior and making future improvements to your strategy. Having customers download your app means your brand is now omnipresent on their phones. You can leverage this by sending personalized alerts and push notifications about recent orders, delivery, or special offers. Apps are also being used to offer AR and VR experiences, as we'll learn about next. 
Utilize AR and VR to offer an exceptional customer experience
Augmented Reality (AR) and Virtual Reality (VR) are innovative technologies that can transform the customer experience for online retailers. Whether you're shopping online for make-up, a new sofa, or even a new car, you want to make sure it's the right fit. That's where AR and VR can add a virtual try-before-you-buy element to online shopping. Using AR-supported filters or product visualization customers get a real feel for the product, beyond the online catalog photo. Social media apps such as Snapchat and Pinterest have collaborated with brands to offer these try-on experiences. For example, Pinterest users can try on an Urban Decay eyeshadow before purchasing. 
Audi takes the AR experience even further by developing a dedicated app that offers a test-driving experience from the safety of your living room! The app is used to create a virtual showroom, combining the online and brick-and-mortar shopping experience. It also allows people to visualize the car in its real size and try it out for themselves. While most people might still decide to visit a car showroom to buy a car, this experience plays an important role in creating excitement around new products and raising brand awareness. 
Improve your ecommerce marketing strategy with Artificial Intelligence 
The rise of Artificial Intelligence (AI) is good news for eCommerce brands. It can be used to analyze consumer buying habits to help brands anticipate future trends and manage stock. Using AI to predict consumer behavior can help brands improve personalization by offering tailored recommendations. As well as analyzing past data, AI can help brands meet customers' needs in real-time. One example is from The North Face, an outdoor apparel brand that used AI to create an interactive experience for their online customers. The tool used language processing and AI to ask customers about when they'd use a jacket, and for what kind of activities and then create a personalized selection based on the answer. By offering relevant suggestions in line with what consumers are actively looking for the journey to purchase is greatly reduced, increasing the likelihood of conversions and greatly improving customer satisfaction.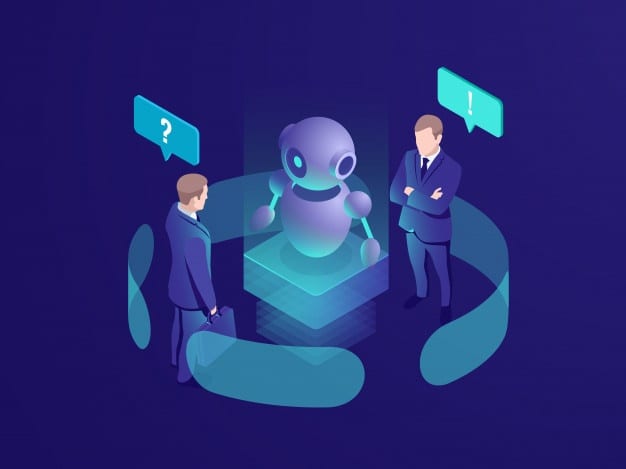 Use chatbots for better customer communication
Using chatbots brings together AI and automation to help brands convince potential customers to shop at their online store. Chatbots can be leveraged on your eCommerce site, mobile app, or social media page to offer automatically generated answers to frequently asked questions. By setting up responses to common questions customers can easily be directed to the information they're looking for whilst benefiting from a personalized interaction with your brand. Chatbots are useful at each stage of the purchase journey, by offering pricing and product information and answering questions at the crucial moment of purchase to help people feel confident about making an online payment and reducing the chance of cart abandonment. 
Now you have 7 new ways to take your eCommerce strategy to the next stage by leveraging innovative technologies to create more positive customer experiences, more efficient processes, and boost your online sales!