Instagram recently announced that they will ban vaping products, tobacco, and weapon branded content in their statement on 12/18/2019. The Facebook-owned photo-sharing app expressed that they will enforce this ban in the upcoming weeks, and plan to also release special restrictions for branded content of alcohol or diet supplements next year.
This marks the first time Instagram ever has an official restriction on influencer posts.
Vaping and E-cig ban: Long Overdue? 
Instagram and Facebook have long had strict advertising policies when it comes to products like tobacco, alcohol, or weapons, but advertising policies were originally only applied to paid ads – and influencers' sponsored posts were largely unregulated. With this upcoming change, Instagram expresses that they want to provide tools and policies to protect the community and promote transparency.
Instagram's announcement is presumably a reaction to the Federal Trade Commission's assessment of vape companies' marketing initiatives. The FTC has been cracking down on vape companies whose marketing tactics allegedly target minors using social media influencers. Although Juul, one of the biggest names in the e-cig industry, said that it has never marketed vaping products to youth, the brand reportedly spent over $200k on influencer marketing in 2019.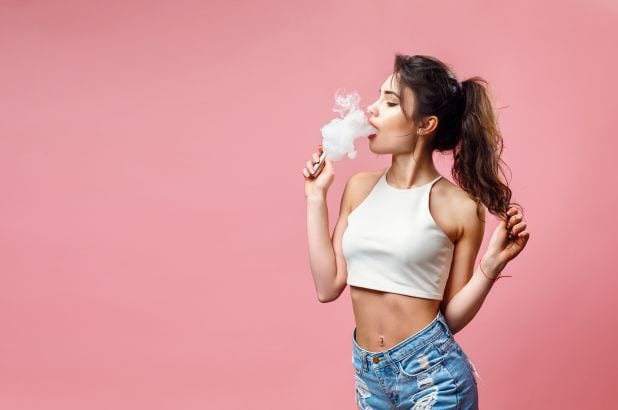 With the upcoming ban on influencers' branded content, Juul and various other vaping companies will be under severe marketing restrictions – and for many people, it's been a long time coming. The public has had conflicting views on vaping and e-cigs in the past years, amid a rise of health warnings and vaping-related injury reports. 
At the same time, Instagram's announcement hasn't given users a whole lot of details on what this ban entails. As far as we know, "branded content that promotes goods such as vaping, tobacco products, and weapons" can mean anything from straight-up promotional content (including links to websites), to educational material (factual, informational content), to imagery that suggests vaping, etc. The official enforcement is coming out within a few weeks, which will clear a lot of things up for brands, influencers, and users alike.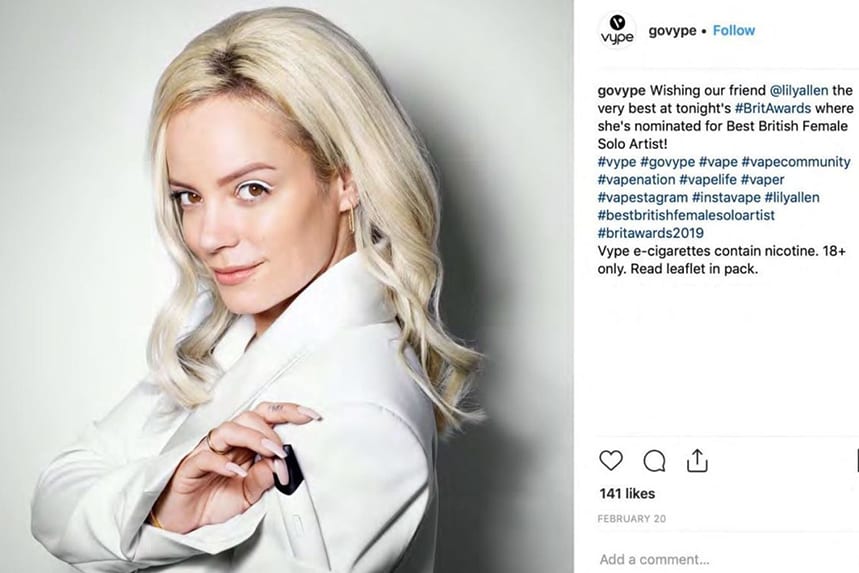 New year, new policies, new Instagram influencer tool
In addition to tightening up their branded content policy, Instagram is also voicing deeper support for content creators. Within the same announcement, the company also introduced its new Brand Collabs Manager tool to support content creators on its platform. Previously only available on Facebook, the Brand Collabs Manager is a tool for influencers to share insights and engagement with brands, as well as find partnerships relevant to their audience. 
Up until now, Instagram's Brand Collabs Manager was only available for a select group on Instagram influencers, but the company's vision is to expand their support for brand partnerships in 2020.
Despite being an incredibly new industry, influencer marketing is booming quickly: in 2022, brands are projected to spend up to $15 billion on influencer marketing. This means constant changes and policy updates, which we have already seen in 2018 and 2019: Instagram introduced their influencer Partnership Disclosure, the FTC came out with influencer disclosure guidelines, and now the Instagram ban for vape products, tobacco, and firearms.
The verdict? Brands and influencers alike should prepare for and welcome constant changes to influencer marketing policies, as the industry is expanding, changing, and making a larger social impact.