Cocktails (and mocktails!) come in all shapes and sizes, shaken or stirred, there's something for everyone's taste! Some of the most engaging content online is influencers using their creative flair to make their own cocktail creations. The most popular alcohol content category on YouTube is spirits, owing to the success of cocktail making tutorials by mixologist influencers on the platform. For more facts about influencer marketing in the alcohol industry take a look at our latest report on the alcoholic beverages industry.
Many alcoholic spirits brands have tapped cocktail influencers for their own campaigns, showcasing personalized cocktail recipes and fun how-to videos. We've picked out 5 top cocktail influencers in order to dive into their online performance: @the_margarita_mum, @tipsybartender, @spiritedla, @the_garnishguy and @thirstybartenders.
Rhonda is a busy working mom from Australia; she also makes the perfect margarita! Her Instagram, Facebook page and blog are home to her creative interpretations of the classic margarita, such as the Tomato Margarita or the Blood Orange Margarita.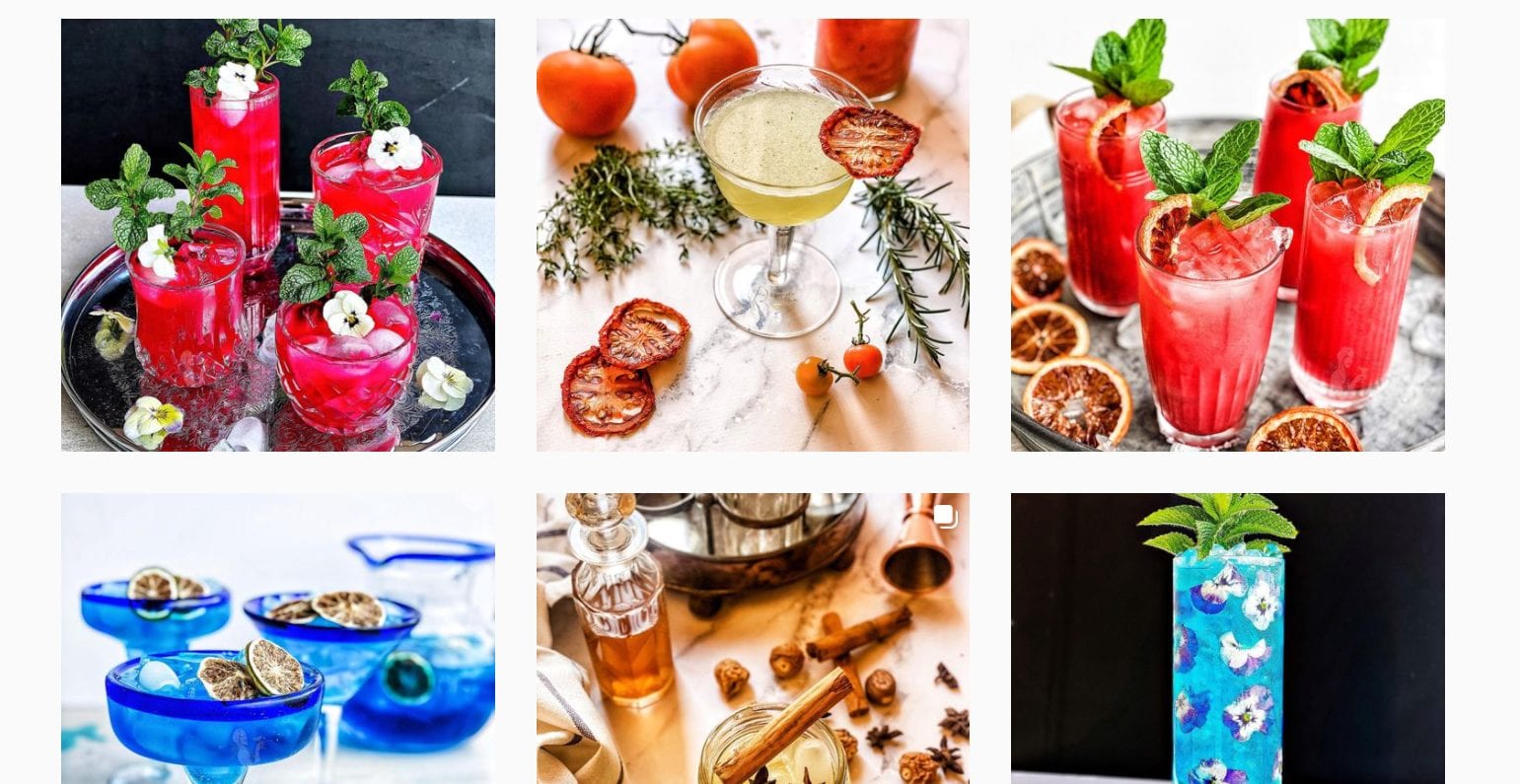 Rhonda's sponsored posts achieve 97% effectiveness, based on the average engagements of her organic posts vs. her sponsored posts. With 110K followers, she's a mid-size influencer and has worked with brands including Lyre's Non-alcoholic spirits and Waterford Crystal.
The tipsy bartender brings us a range of cocktails inspired by popular culture such as The Flaming Moe inspired by The Simpsons. There are even some seasonal varieties such as rum punch in a pumpkin. These aspirational cocktail tutorials are fun to watch and a testament to his creativity. It's clear that he's passionate about sharing his bartending skills, so as well as being a content creator he's set up his very own bartending class.
The tipsy bartender has over 4M subscribers on YouTube and racks up an average of 41K views per video, impressive! His content is also very popular over on his Instagram account of the same name, where his follower count is over 5M. He's recently partnered with home appliance brand LG, for their Home Style for the Holidays campaign, and yes it features holiday-themed cocktails!
Hannah aka SpiritedLA is a cocktail enthusiast who has embraced TikTok as well as Instagram. Her TikTok videos are a perfect blend of informative and entertaining, ranging from a how-to for an afternoon tea champagne cocktail, to the #dontmakeaface challenge.  As revealed in our recent report on influencer marketing in the alcohol industry, TikTok is a growing platform for this industry with the highest engagement rates of all the social media platforms. 
Hannah's engagement rate is off the charts, with a high 18.69% on TikTok, showing the potential of this new platform for influencer collaborations. Her cocktail videos are most popular with a Millennial audience as 48% of her Instagram followers are in the 24-35 age range. 
Josue's perfectly crafted cocktails are a delight to behold! He embraces all kinds of liquors, and posts his recipes via Instagram Stories, and features the end result in his feed. As a professional bartender and stylist, his recipes are always very detailed with stunning visuals.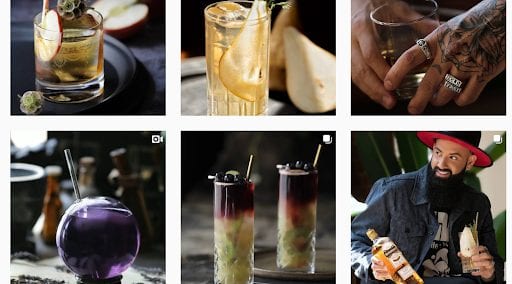 He has over 91K followers on Instagram where his content appeals to a mostly male audience (51%) based in the US (51%). He's worked with various liquor brands in the past, including them in his signature cocktail recipes such as Apothic wine. He also took part in #MezcalWeek to promote Mezcal Amaras with a new recipe every day for a week. 
Samantha and Vianca are the duo behind Thirsty Bartenders. The two professional mixologists met whilst working behind the bar and in no time had launched their YouTube channel to share their know-how with the online world. Their content includes unboxing videos, hosting the battle of the bartenders and cocktail challenges like creating a mojito in under 1 minute. 
So far, the girls' videos have been a big hit on Instagram, where they have 45K followers viewing their IGTV videos and stories. Their Instagram followers are 98% real, and they have a whopping 140% post effectiveness for their sponsored posts.