Plants have made a complete comeback to modern living lifestyles: Millenials are greenifying their apartments with flowers, potted plants, and in-door farming such as microgreens and herbs. Since 2016, the sale of seeds and house plants has increased dramatically, according to the U.S. Department of Commerce, with millennials making up to a quarter of that $48 billion sales.
Recently, the way people buy plants has changed as well. In addition to brick-and-mortar nurseries, online plant stores like Bloomscape, The Sill and UrbanStems, have taken over the incredibly lucrative plant market. There are even dedicated hashtags to follow to get your plant-fix, such as #urbanjungle, #plantmom, or #platsofinstagram which receive millions of results on Instagram alone. Lose yourself in a never-ending thread of plant envy that's guaranteed to bring you calmness and inspiration!
Clearly, the plant community is blooming, and social media plays an important role in this phenomenon. In this article, we take a deeper look into "plantfluencers", online gardening communities, and how e-commerce plant stores can make their business thrive.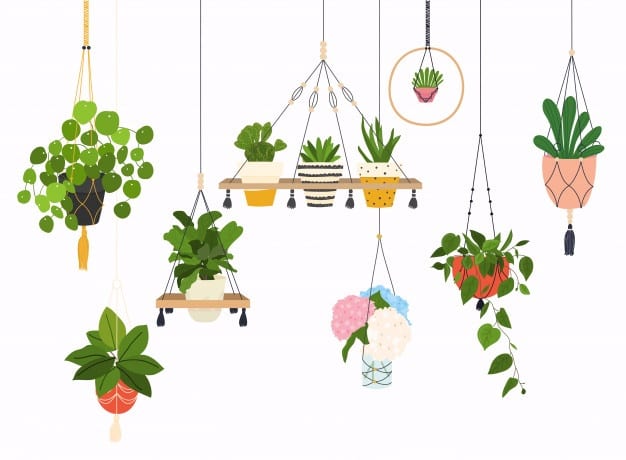 What do plants need? Water, sun, and social media
No matter if you are a plant novice, or someone who owns a garden full of greens, there is always room to learn. The internet has been a great resource for hobbyists and special-interest communities to learn more about their practices, and gardening is not an exception. "Plantfluencers" is an endearing term given to influencers who use their platforms to share their gardening and planting journeys: from how to propagate your pothos, to how much watering is too much, to common and rare house plant hauls.
Youtube and Instagram are two popular platforms amongst these influencers, with Amanda from Plantarina (377k subscribers on YouTube), Harli G (113k subscribers on YouTube), or Summer Rayne Oaks (185k followers on Instagram). Besides these dedicated plant channels, lifestyle influencers also enjoy sharing their plant journeys through house plant tours, planting tips, and even how to spice up interior decorations with greeneries.
Online plant shopping: Is it easy?
The question above is common for consumers who are used to purchasing plants in-store. There is still a level of uncertainty for consumers when buying plants online, such as plant quality, shipping processes, and other care-sensitive information to be mindful of. With the help of reviewers such as influencers, consumers have a better understanding of their buying process before making a purchase. 
On top of that, influencers can help to normalize the notion of online plant shopping and further encourage a #plantlife. Influencers and social media in general have radically transformed a new concept of online plant shopping, into an exciting and convenient way to spruce up any home.
Brands are taking advantage of their social media space
Companies from other industries have been actively building their social media presence in order to attract new customers and build loyalty. Plant brands are also following suit, and they have an advantage: #plantsmakepeoplehappy. No, really though, the hashtag has more than 3 million results on Instagram – because it's true.
Brands like The Sill, Bloomscape, or Costa Farms have incredibly satisfying social media feeds, attracting hundreds of thousands of followers. These brands understand that their product is more than just household items. They offer followers, customers, and fans an escape to beauty and positivity.
On top of an aesthetically curated social media feed, plant stores can utilize their online space to share tips, tricks, and exceptional communication to followers and customers. The Sill recently hosted online workshops for their fans to learn more about house plant basics, and Bloomscape hosted Instagram takeovers and Q&A Instagram Live sessions.
https://www.instagram.com/p/CAZGJ0JpGzO/
A little incentive goes a long way
Depending on the recipient, gifting plants can be tricky. But online, plant gifting is a sure way to get your brand the attention it deserves. Looking more specifically, plant giveaways are proving successful; stores like @bwhplantco, who frequently host giveaways to their followers through simple engagement practices such as commenting or sharing their posts. This technique has helped them broaden their reach to thousands of new followers and customers while promising the participants a nice gift at the end.
Brands can also participate in fun events like Plant Swapping or workshops, in order to better connect with their audience. The Sill frequently partners with other lifestyle brands and organizations, in order to encourage a well-balanced lifestyle for their followers. There are truly limitless ways for your brand to offer something to your followers and customers, but the guideline is to keep it simple and fun. At the end of the day, social media is a great way to harbor relationships and facilitate a healthy online community.