Grocery shopping has been a hot topic in recent weeks, due to growing anxiety over COVID-19, many are looking for answers to this critical question: "should I start essential supply shopping to prepare for the worst?" 
We have all seen the photos of empty Target aisles, lines wrapped around Trader Joe's block, and Walmart carts filled with toilet paper, canned food, and bottled water. Anxiety and fear prompted UK shoppers to reportedly spend an extra £2 billion on groceries between the months of February and March.  A shopping phenomenon that's resulting in essential supply shortages and process overhauls.
However, the complexity of the situation doesn't end there, in fact, it barely begins there. As governments and health officials encouraged social-distancing and to avoid public spaces, many shoppers were met with new obstacles: navigating the world of online shopping or facing the distress that now comes hand-in-hand with in-store rivalry. 
Suddenly, the way people shop for food and home essentials was forced to change.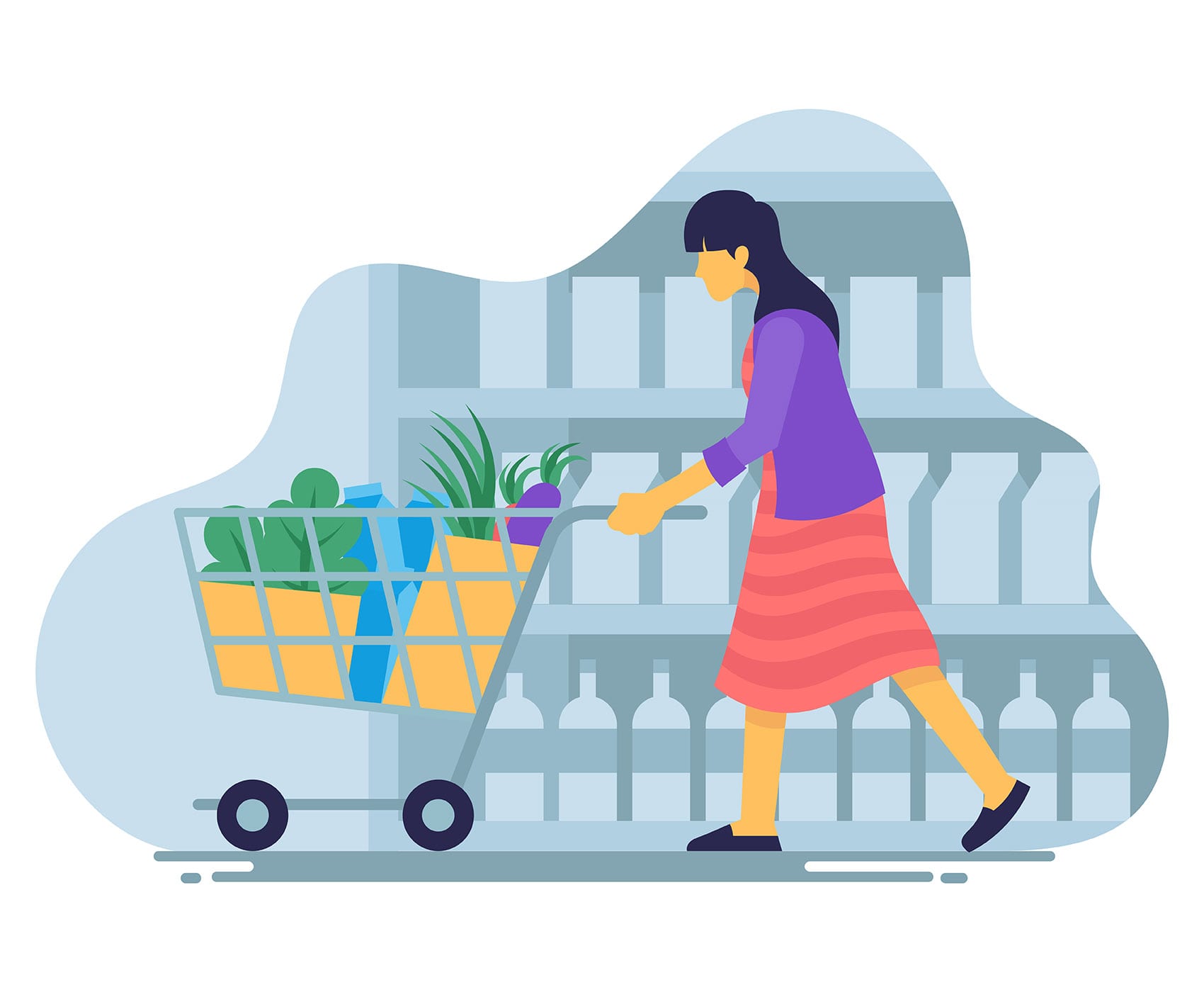 Massive surge in essential goods
A study by Nielsen revealed that within March, sales of grocery staples experienced a sharp spike, such as meat (100% increase), canned tuna (more than 200%), and dried beans by nearly 400% compared to last year. While a Cornell professor told CNBC that the U.S. is not going to run out of food, the surge in panic-shopping is leading to critical changes in processes and habits, for both grocery chains and consumers alike.
One notable change is reflected in buying preferences. Certain well-known brands are continuously unavailable, however, due to this circumstance, a study from YotPo found that as much as 40.55% of consumers shared they'd turn to less familiar brands, in order to get their hands on available products.
More money spent on meal-kits since restaurant closures
For many, restaurant closures leave very little choice other than rolling up those sleeves and cooking at home.  While some takeout facilities are still active, another convenient dining experience rose through the ranks: meal-kits and meal-prep deliveries. Services such as HelloFresh, Blue Apron, Territory Foods, etc. deliver fresh produce to their customers, so that consumers can cook their own food at home without going to the grocery store, which consequently removes much of the shopping thought process.
This doesn't just offer an alternative to physical grocery stores and product shortages but also limits interaction with the food itself (compared to take-out deliveries, where chefs and drivers do have some contact with the final product.) As a result, on the last Monday of March, HelloFresh shared that its Q1 sales were expected to be between €685 million and €710 million, up from last year's €420.
Online shopping for groceries on the rise
While meal-kits are convenient for shoppers, a lot of people still choose to buy their groceries according to their unique needs. Social distancing has meant that some consumers now look to online grocery deliveries as an alternative, instead of the usual in-store trips.
Grocery delivery services have been great options for many years, however, due to the incredible increase in demand several new hurdles are presented. According to TechCrunch, Grocery delivery apps like Instacart, Walmart Grocery, and Shipt saw significant increases in their daily downloads, by 218%, 160%, and 124%, respectively.
Global retailer Amazon also offers grocery delivery options, however, the demand has been so high that many items are out of stock and deliveries are experiencing delays. It's worth noting that online grocery delivery has actually seen more growth than takeout deliveries, TechCrunch assessed. 
If you're looking for a little inspiration to get your creative culinary juices flowing, Time.com put together these expert tips on home cooking during quarantine.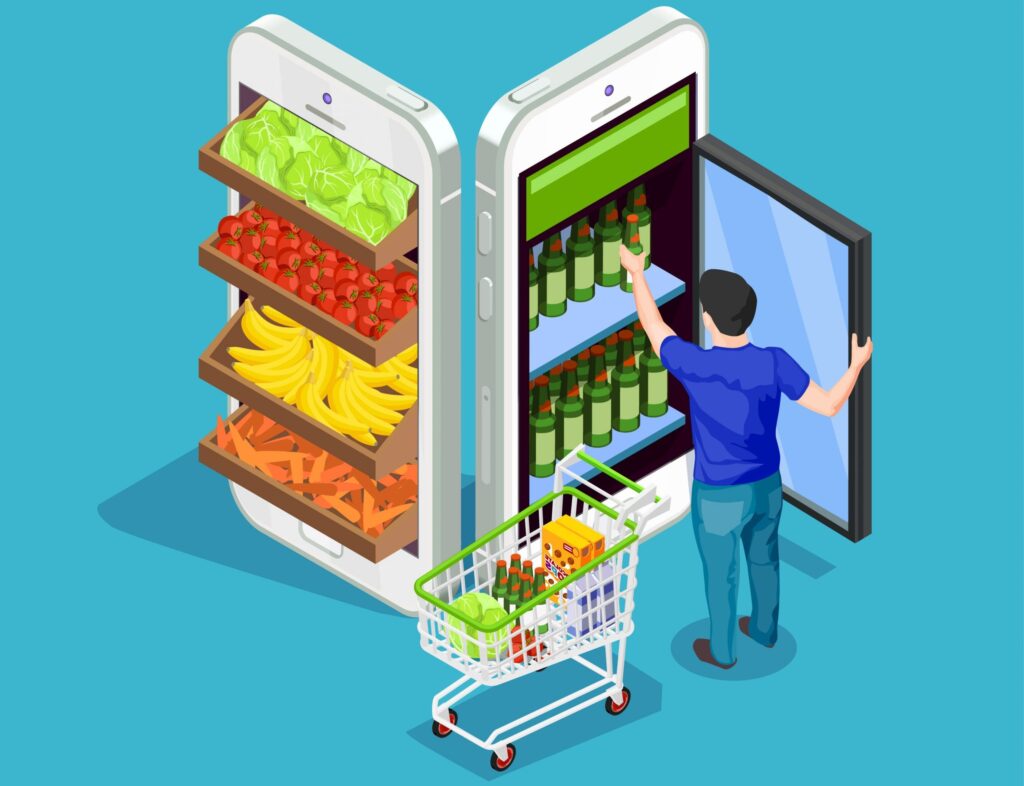 Robot shoppers as a solution to staff shortages
Supply and delivery shortages are not the only concerns for stores. Safety precautions mean that most stores have limited store hours in order to ensure their employees are safe and healthy, whilst also struggling to hire more to keep up with demand. Tally, the autonomous shelf-scanning and product placing robot, might be just what we're looking for! 
Tally has been used in Schnucks Markets and Giant Eagle stores, and so, as big in-store changes continue, most notably safety, shorter hours, recommended distance required between shoppers, glass barriers between cashiers and customers, and of course – online deliveries as mentioned above, Forbes suggested that this technology would offer relief if personnel shortage continues to be an issue. 
Older generation receives special treatment
Safety measures are especially important for one of our society's most vulnerable groups: the elders, many of which are more susceptible to COVID-19. In support of safe grocery shopping, more than 2,000 stores across the U.S. wave DoorDash grocery deliveries costs for their older customers. 
Senior citizens, especially with potential underlying health issues, are encouraged to start online shopping, or have friends and family help with this task. However, many still choose to do their own in-store grocery shopping trips. Because of this, many supermarkets have created special hours dedicated to senior shoppers only. AARP has created a list of all the retailers offering dedicated shopping hours for older, at-risk, customers to purchase their essential supplies.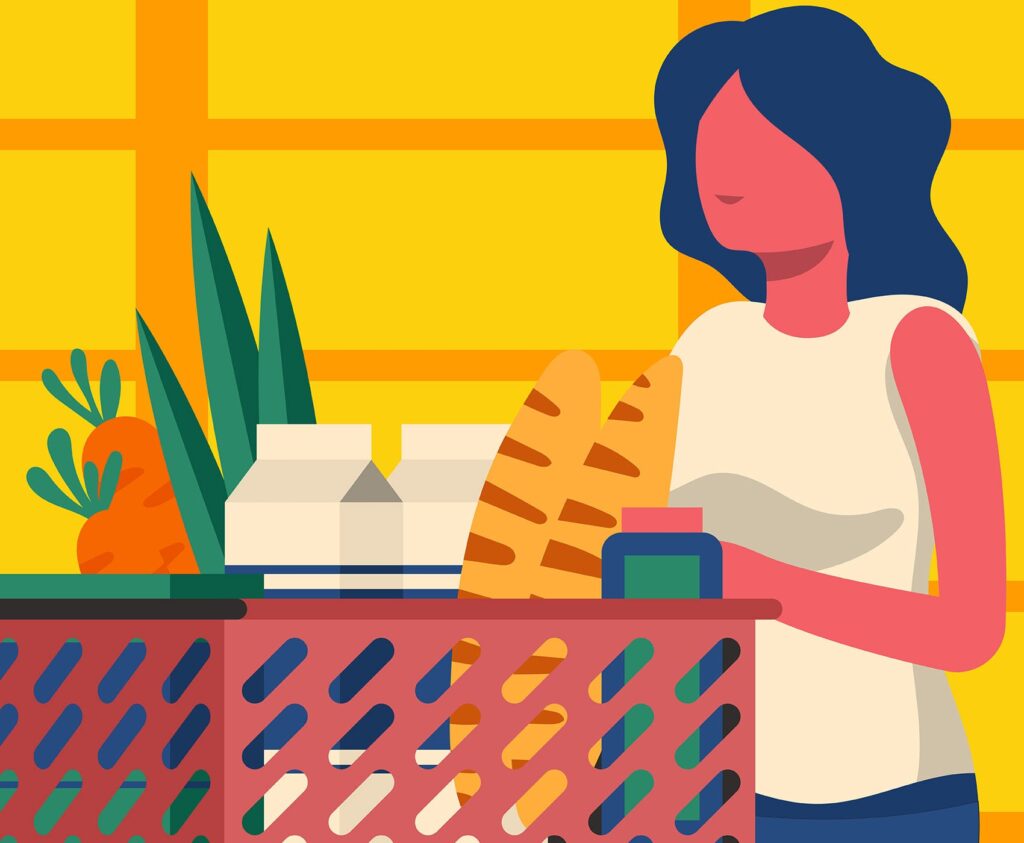 Grocery brands and public responsibilities
As food and home essentials are vital to everyday life, grocery shopping is arguably the most impacted industry as of late. Because of this, grocery and food brands are under tremendous pressure – not only due to supply and demand changes, but also because of the nature of their public responsibilities.
It is important to acknowledge that many workers are feeling unsafe at work, leading to walkouts, hazard pay requests, protective gear, sick time, and other protective measures. Not only is it important to keep your employees healthy and safe, but it's also a requirement to ensure your customers' safety. There are many changes taking place right now, and public safety should be at the top of every brand's list.