Mirror, mirror on the wall…
Beauty– a multi-billion dollar industry that keeps on growing. While influencer marketing is used in practically all industries now, beauty brands love collaborating with influencers. In fact, did you know influencers account for up to 90% of Instagram engagement for cosmetics brands? On that note, check out the 25 Beauty Instagram Micro-Influencers to Follow in 2023 to find your next beauty influencer! 
Alright, let's dive into some examples of successful brand collaborations with beauty influencers!
ColourPop Cosmetics x Jenn Im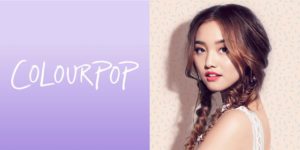 Fashionista & beauty influencer Jenn Im has collaborated with big names like Calvin Klein, Clinique & Levi's. Her quirky personality has drawn in 2.3m+ subscribers on YouTube and over 1.7m Instagram followers. In 2016, Jenn paired up with ColourPop Cosmetics for a collection of lipsticks & eye shadows. The Jenn Ne Sais Quoi eyeshadow collection and Jenneration X & Dohee lip products were a huge success. Several of her fellow beauty vloggers shared their excitement about the collection's launch and posted about it on their own channels. Consequently, Jenn's fans and the beauty community were head-over-heels for her products!
Having recognized the massive advantage of influencer marketing, ColourPop has since released multiple collaborations with other beauty influencers. Just to name a few, ColourPop has collaborated with makeupbyshayla, ellarie, and KathleenLights, all of which have been successful and featured an individual product line and theme.
Pixi x Chloe Morello & Dulce Candy & Weylie Hoang

Credit: Pixi
In 2018, Pixi went all out and collaborated with, not one, but three influencers at the same time! The cosmetics brand launched an influencer campaign with Chloe Morello, Dulce Candy, and Weylie Hoang. Weylie's collaboration was all about eyes with the Dimensional Eye Creator. Dulce's baby was the multi-use palette Café con Dulce & Dulce Lip Candy and Chloe's collaboration focused on blushes and lip gloss with the Palette Chloette. Knowing that these 3 #pixipretties have their own distinct fan bases, the collaboration really helped propel Pixi to the next level.
Tarte Cosmetics x Bunny Meyer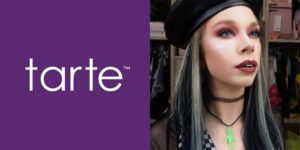 Credit: Tarte Cosmetics & Grav3yardgirl
Bunny Meyer, or better known as Grav3yardGirl, has an astounding YouTube fanbase of 8.6m subscribers and just about 1.5 billion (!) views on all her Youtube videos collectively. Bunny is quite the character and she's adored by fans for her authenticity and is pretty popular across all age groups. Funnily enough, she refers to herself as a "Swamp Queen" and lovingly calls her fans the Swamp Fam. Bunny worked with Tarte Cosmetics for a collection of palettes. Of course, the collection was titled Swamp Queen. Fans flocked to their nearest Sephora to channel their inner Swamp Queen and the makeup collection quickly sold out, and Sephora frequently had to restock the products. 
Manny MUA x Makeup Geek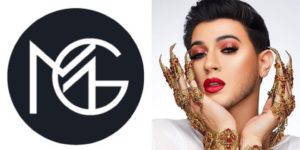 Credit: Makeup Geek & Manny MUA
Manny MUA is a male beauty vlogger that spreads a powerful message: Makeup is genderless and there are no rules! 
Manny has amassed a following of nearly 5m subscribers on YouTube and 4.6m Instagram fans. The beauty influencer expressed his love for Makeup Geek, an indie brand known for high quality eyeshadows, in one of his video tutorials. Clearly, Makeup Geek listened and promptly suggested a collaboration with Manny for an eye shadow palette in 2016. When the Makeup Geek x Manny MUA palette first hit the stores, it sold out within 20 minutes. Some of his beauty influencer besties like Jaclyn Hill and Jeffree Star also uploaded tutorials using Manny's palette. 
Becca Cosmetics x Jaclyn Hill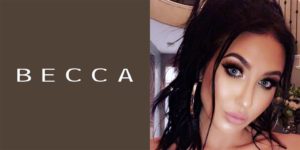 Credit: Becca Cosmetics & Jaclyn Hill
Next, Jaclyn Hill! She is no stranger when it comes to beauty products! The professional makeup artist and Florida-native has nearly 6 million subscribers on YouTube and frequently features celebs like Kim Kardashian in her videos.  In 2015, Jaclyn collaborated with Becca Cosmetics to release a limited-edition highlighter known as "Champagne Pop". The product sold out instantaneously and actually broke Sephora's record to become the store's most-purchased product on its first day of release. The pair came together for another collaboration a year later for a face palette & a range of champagne pop highlighters. 
Jaclyn participated in more successful collaborations with Becca and other beauty brands like Morphe. However, Jaclyn is going one step further now and recently revealed she is about to launch her own cosmetics line, Jaclyn Hill Cosmetics, after nearly four years in the making.
Ofra x NikkieTutorials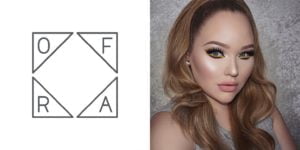 Credit: Ofra Cosmetics & NikkieTutorials
With over 11m subscribers and 1 billion total views on YouTube, Dutch native Nikkie is a true beauty goddess! Aside from her raking in the title as Global Artistry Advisor for Marc Jabobs last month, Nikkie frequently works with Ofra Cosmetics. The dream team first came together in 2017 for exclusive highlighters and lipsticks. The collaboration was a major hit and another collection was launched just a few short months later. In 2018, The cosmetics brand and Nikkie worked together yet again for a new set of highlighters. Their pairing sure is profitable for both parties, as the products continuously sell out within minutes.
By the way, last year Upfluence helped all-natural hair care brand Patrice Mulato connect with micro-influencers & boost brand awareness in their native country, France.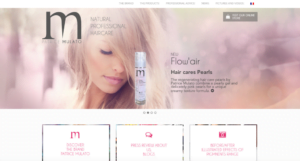 By using Upfluence's software & the team's expertise to find beauty influencers across all social media platforms, the campaign turned out to be a huge success!
Patrtice Mulato had a PR reach of over 2m people and nearly half a million impressions. In fact, over 50% of impressions were organic! This really triggered the word-of-mouth effect Patrice Mulato was hoping for.
If you're curious to know more, check out our FREE case studies to see how we help brands master influencer marketing.