Building a strong brand presence on social media has never been so important given the rise of eCommerce, social commerce (in-app shopping), and brand discovery on social media platforms. It has quickly become a crowded marketplace, however, brands that can effectively leverage influencer marketing are able to stand out from the crowd. When developing your branding and marketing strategies it's important to ask why are some brands more influential than others? What are the secrets behind their impactful social media strategy? There's a lot to learn from the household names who've successfully pivoted their digital strategies, as well as from the newer DNVBs who have been using influencer marketing from the very beginning. We've outlined how brands can leverage competitor social data insights to better their own strategies for social media growth with influencer marketing.
Lessons in boosting follower growth
Insights into how the number of followers for brands' Instagram accounts are evolving month on month are key to understanding how to grow your own online following. Upfluence Brand Influence Reports track the numbers to show how leading brands' followers evolve over time. This not only helps brands to monitor how fast their competitors are growing but allows them to analyze the peaks and troughs in follower growth and understand how it may be linked to their competitors' brand account activity or influencer marketing campaigns. Taking a closer look at a brand's activity during a time of significant follower growth can reveal the best techniques to achieve this within your own marketing strategies.  We can also see the positive impact that running influencer marketing campaigns has on a brand's owned social media. With influencers tagging brand accounts and using branded hashtags they are able to amplify a brand's presence on social media and increase their following at the same time. 
Luxury brand Senreve has seen steady growth in followers since April and was named as one of the top brands for follower growth in our recent Brand Influence Ranking. The data shows their followers grew by 6.4% in April, and insights into their influencer activity and brand strategy reveal why. The brand's Instagram content during that period focused on showing solidarity and giving back at a time when most of the world was experiencing lockdown. Their posts included hashtags like #CoronaKindness and #HealthcareHeroes which could have helped new audiences find the brand, and generally helped to position their brand favorably during this time and could have encouraged more people to follow their account as a result.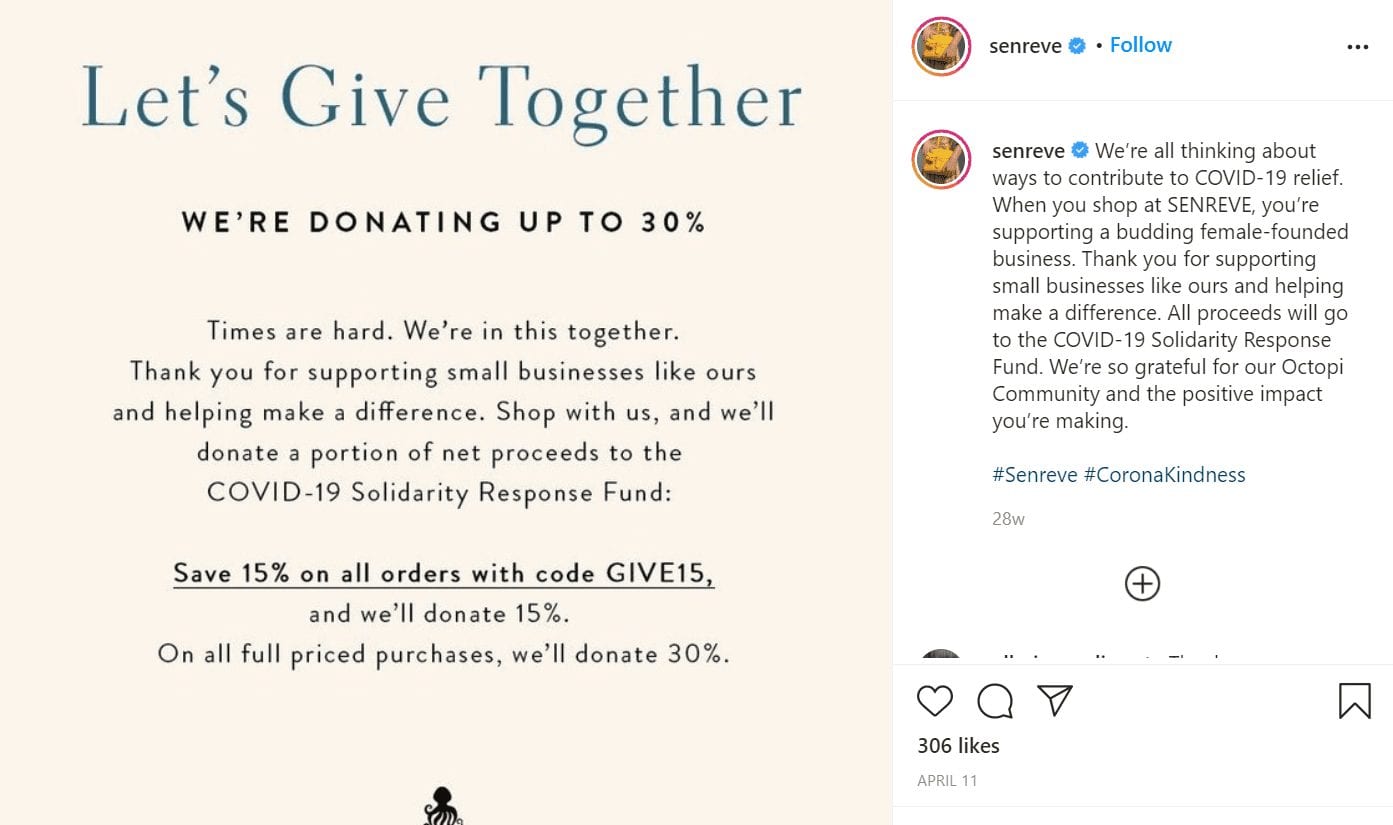 During this time, Senreve also launched its first-ever collection of vegan handbags which would have appealed to a brand new audience, leading to new followers who are fans of brands in the vegan niche.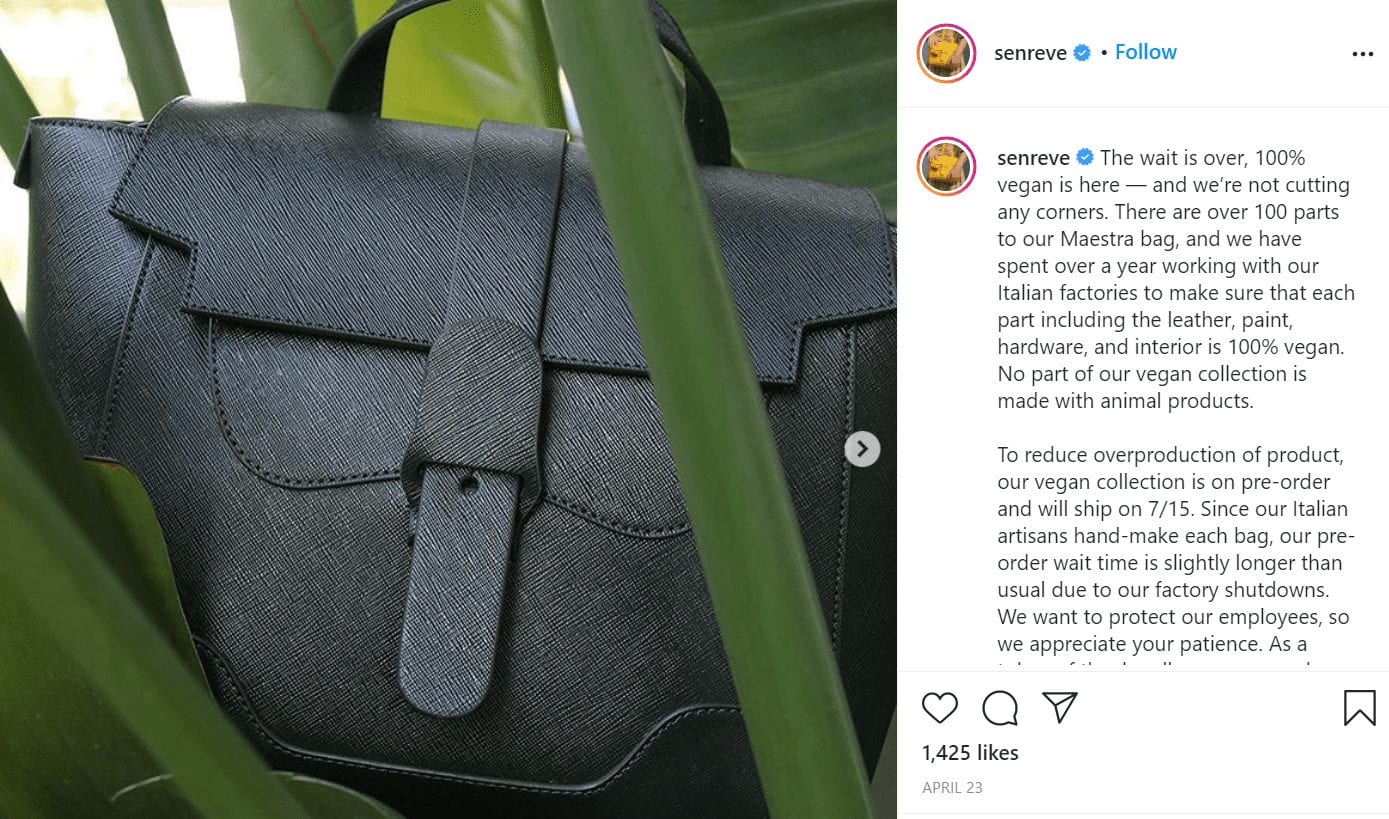 In September, their follower numbers continued to grow which coincided with increased influencer activity. Fashion mega-influencer @blaireadiebee (1.6M followers)  posted a photo wearing a Senreve handbag. She tagged the brand's account in her post, giving the brand strong visibility to her audience which likely contributed to the boost in new followers around that time. Not to mention, the brand leveraged this content by reposting the influencer's image to its own account.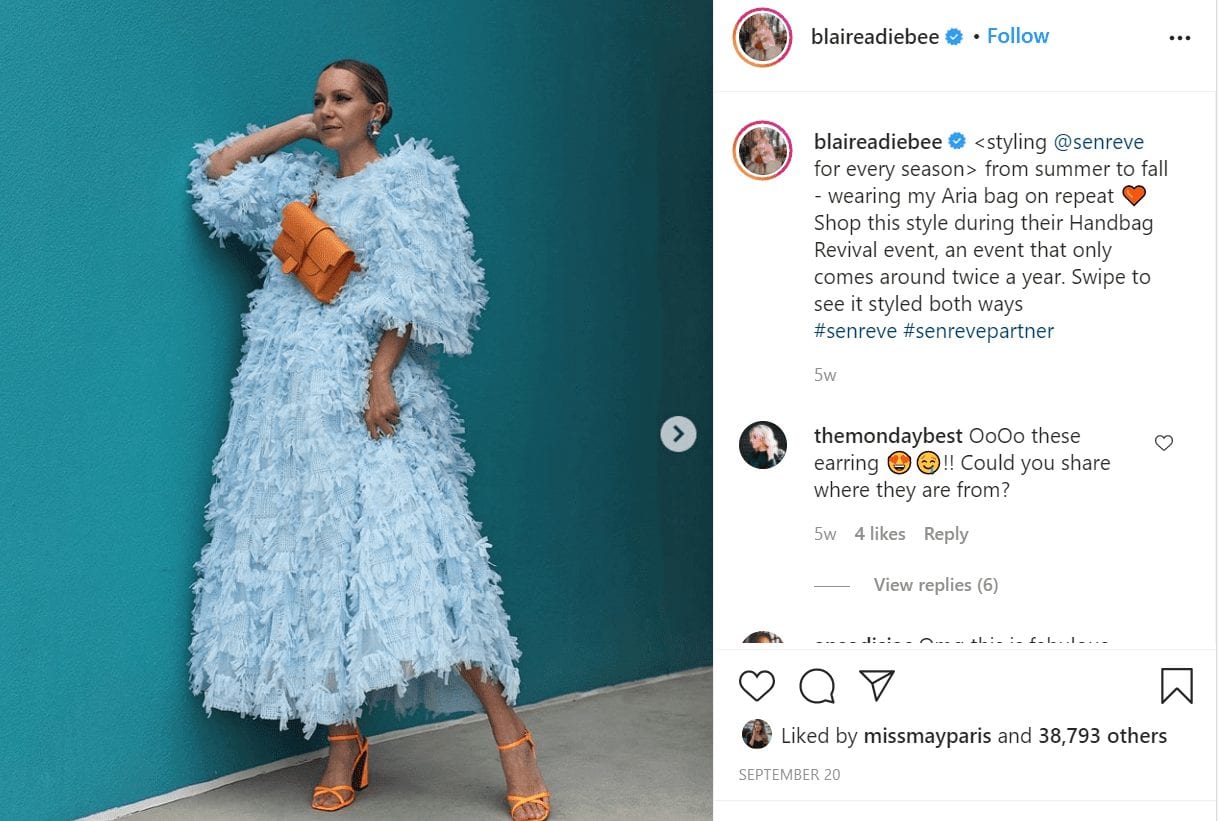 Secrets to more engagement 
When looking to build a marketing strategy that drives brand engagement, it's important to understand your audience, and what kind of content most appeals to them. There are many factors that drive engagements on Instagram posts or stories. Before coming up with your own content strategy, consider turning to the top-performing brands in your industry for information about which content formats drive the most engagement and how that can inspire your own brand content strategy. Exploring your competitors' content can alert you to new content formats, as well as the latest best practices and insight on the topical conversations and topics driving engagement in your industry right now. 
The Upfluence Brand Influence Ranking cites Valentino as one of the top 5 brands for engagement on Instagram, with a particular peak in May 2020. A closer look at their brand content during this time highlights strategies that other brands can adopt. During the height of the coronavirus pandemic, the brand latched onto people's longing for better times and posted a series of nostalgic, iconic photos using the hashtag #ValentinoTimeCapsule. The posts showed iconic imagery that generated a lot of engagement amongst their audience.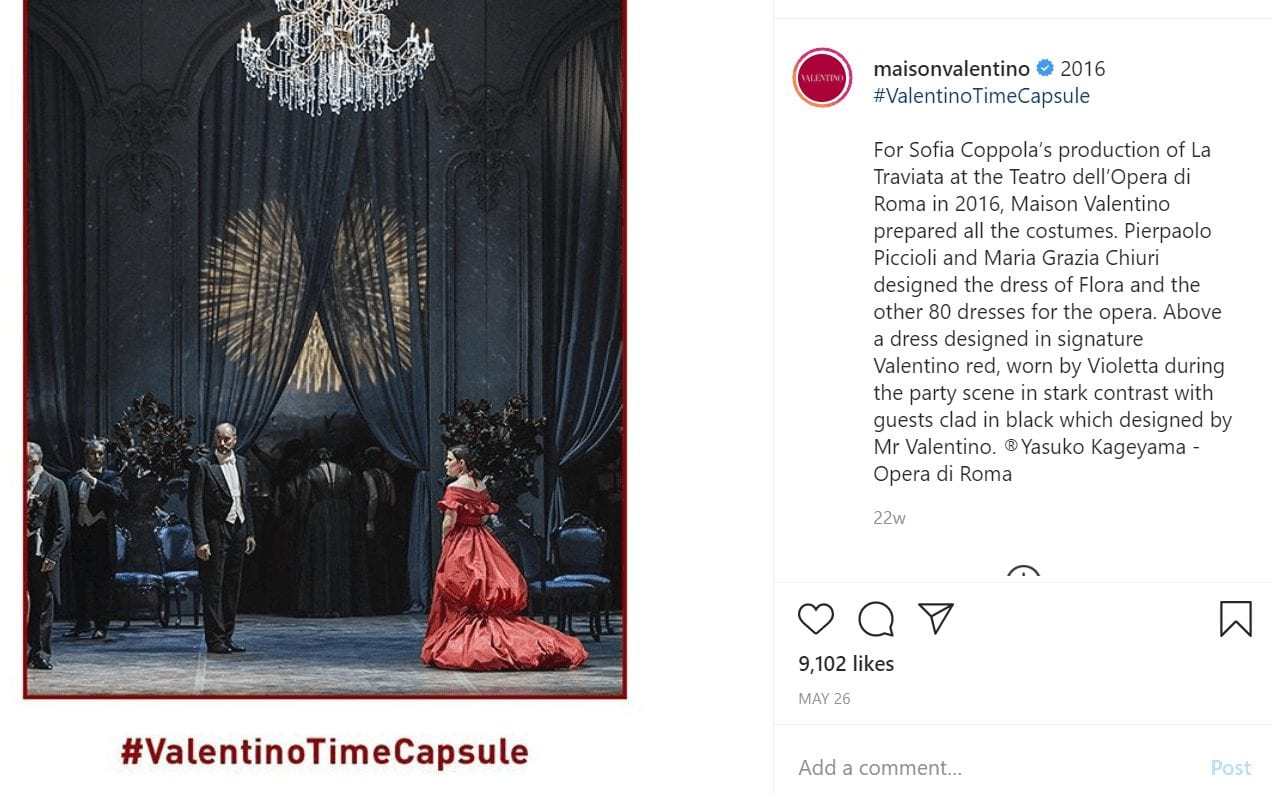 Another content strategy they have used to effectively drive engagement is by releasing never-before-seen images featuring well-known model Naomi Campbell. The draw of exclusive, brand new content that offers a behind-the-scenes glimpse into Naomi Campbell's collaboration with Valentino encouraged further engagements with the brands' Instagram content.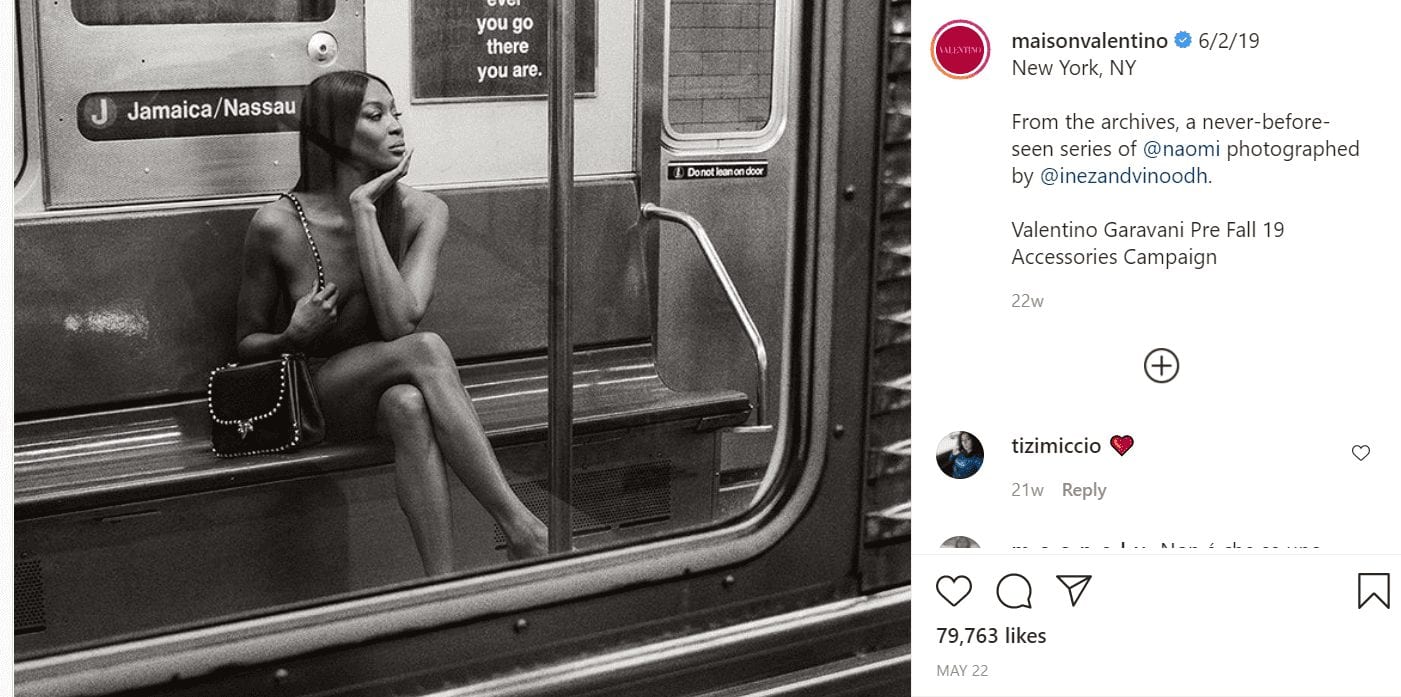 Insights from top influencers in your industry 
In recent times, brands with a strong social media presence have become influential in their own right, often drawing millions of followers who are fans of the brand's products and lifestyle. Many of the influential brands of today have developed their social influence thanks to strategic partnerships with influencers who have a significant social reach, industry expertise, and unique content which boosts brand awareness. Before launching your next influencer marketing campaign, it's a smart idea to conduct a benchmark of influencer marketing campaigns in your industry. Upfluence Brand Influence Reports is the perfect tool for this as brands can get data in an instant about their competitors' latest influencer activity. In our brand reports, there is an easy to understand overview of the brand's latest social performance metrics, including the posts generating the most engagement and a list of their 10 best performing influencers. Access to a top selection of influencer profiles helps brands to understand what types of influencers (micro-influencer, power-middle, or mega-influencer) are most active in their niche and what kinds of audience demographics they appeal to.
Being able to observe which types of influencer profiles deliver the best results within your industry will enable you to strategically identify influencers based on these key insights. Armed with this knowledge, brands can make better, more strategic choices when developing their influencer marketing strategy in the future. For the latest insights into the strategies of the most influential brands of the moment, take a look at the top 50 brands in our Brand Influence Ranking, for lessons from leading brands.