Once you've identified the influencers you'd like to work with, the next step to securing a partnership is knowing how to reach out to influencers. The way you approach influencers is crucial to the success of your campaign. You need to become an expert at crafting the perfect message while managing outreach at scale and tracking responses and follow-ups. If you start reaching out to influencers without a plan, you'll find yourself quickly lost in your spreadsheets and way behind on your timeline. That said, you can avoid becoming overwhelmed if you follow this step-by-step guide.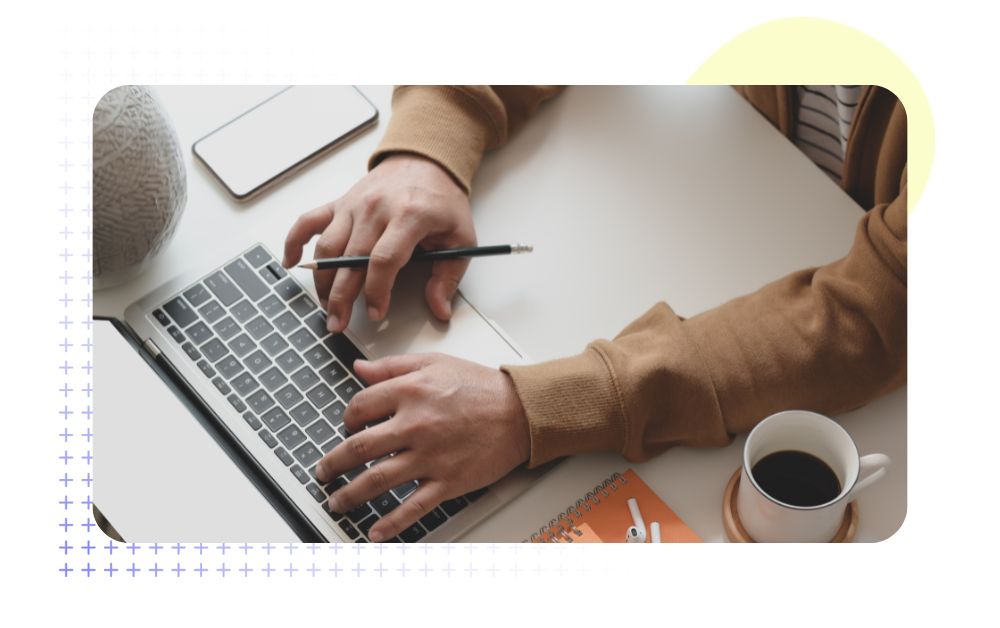 How to reach out to influencers?
Businesses can reach out to influencers by sending them an email or a DM on social media to invite them to collaborate on their campaign. It sounds simple, but knowing how to reach out to influencers takes some planning and strategizing. Firing off DMs and hastily written emails without a plan will be hugely time-consuming and won't entice them to join your campaign. 
This article will take you through the best strategy for contacting influencers. From compiling your influencer list to choosing your outreach method, plus tips for following up and negotiation, we've got everything covered!
Decide your strategy for reaching out to influencers
When it comes to contacting influencers, your approach will depend on the type of campaign and the type of influencers you're planning to work with. Influencer outreach isn't one-size-fits-all. You might decide that you want to focus your efforts on contacting a small number of high-profile influencers, thought leaders, or celebrities. Or, you might be ready to scale, in which case you'll want to invite many influencers to simultaneously join your influencer program. Perhaps you're launching a brand ambassador program for your most influential VIP customers? All these scenarios require a different approach to influencer outreach. 
To help you decide how to plan your influencer outreach, answer these questions:
How much time can I dedicate to influencer outreach? 

Will I use spreadsheets and manual documentation or use an influencer marketing platform? 

How many influencers do I need for this campaign? 

What type of influencers will I contact? Are they all from the same niche or social channel? 

Are the influencers already familiar with my brand and products? 

Are the influencers represented by agencies? Do I have contact details for the influencers?
Your answers will help you to decide how to organize your outreach. If you're looking to expand your influencer program then investing in a time-saving influencer plaftorm like Upfluence could be a good idea. On the other hand, if you're looking to hire just a few influencers to test the water, then taking a manual approach could work for you. The scale of your influencer recruitment will determine which tools and strategies you'll need.
Top Tip: As a general rule, we recommend contacting 10x the number of influencers you intend to work with, to make sure you have enough positive responses for your campaign.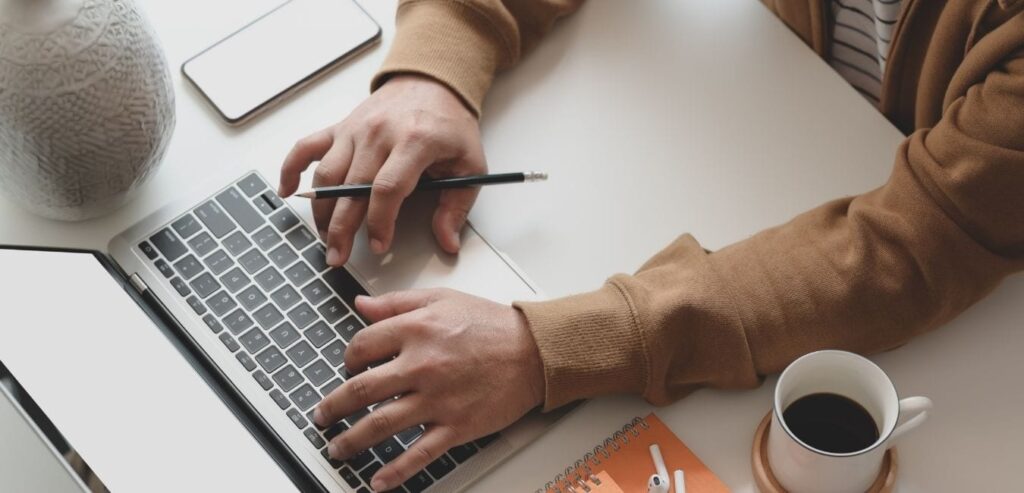 Get your influencer list ready
You've done the important work of deciding how many influencers you need for your campaign. But now you have to prepare your influencer shortlist. If you're using an influencer platform like Upfluence to conduct your influencer search, you might find there are thousands of influencer profiles that match your search criteria. You won't be able to contact everyone, so you want to start by creating a shortlist of the influencers that offer the most value. You should analyze the influencers' audience, fake follower count, feed content, and performance metrics to select creators who are in the best position to help you reach your audience. 
At this stage, using an influencer marketing platform will help you to create and edit influencer lists. For example, Upfluence allows you to create multiple influencer lists that can be exported and shared with your team. What's more, there's no need to spend time looking up an influencer's contact information as it's already in their profile. 
Once you have compiled your shortlist of influencers with important details including their social media handle, name, and contact information you can decide how to go about reaching out to them. 
Choose your method to reach out to influencers
Depending on your budget, resources, and how many influencers you need to reach out to, there are several methods for contacting influencers. Check out the pros and cons of each so you can decide which influencer outreach method is best for you.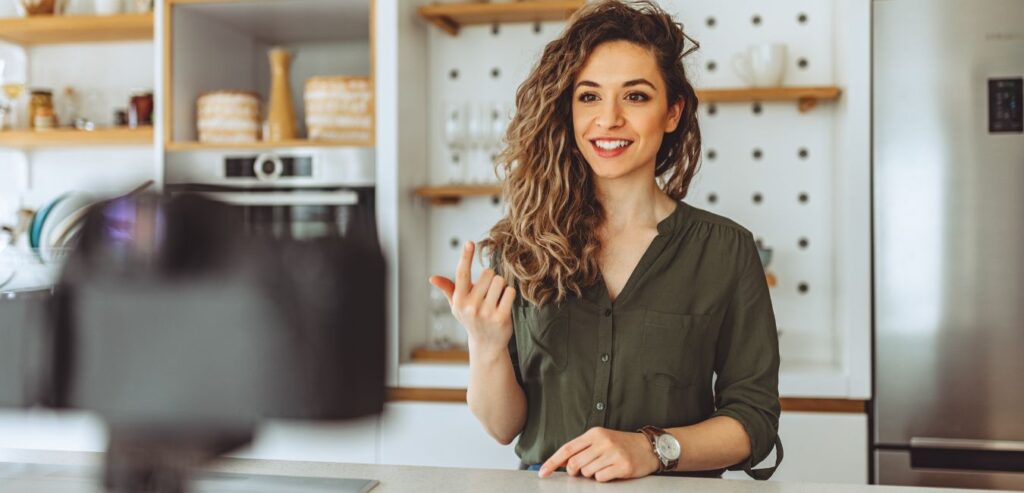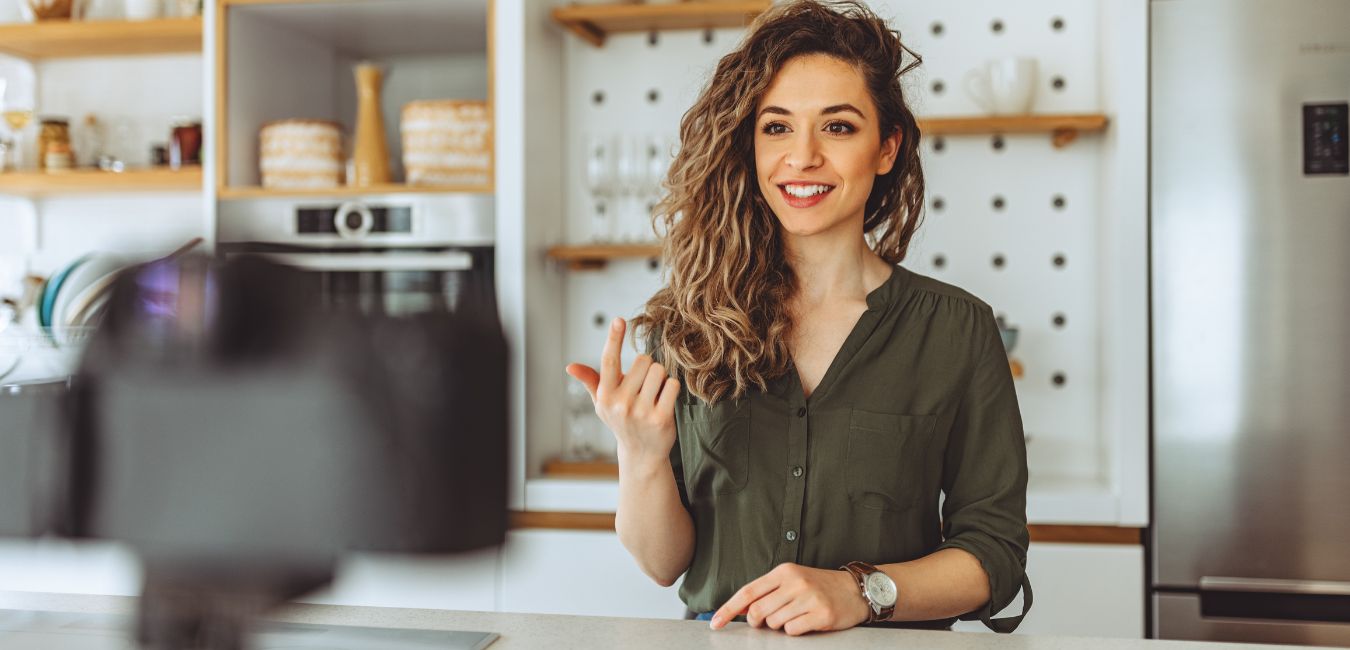 Depending on your budget, resources, and how many influencers you need to reach out to, there are several methods for contacting influencers. Check out the pros and cons of each so you can decide which influencer outreach method is best for you.
Direct message via social media
Pros:

Creators are likely to see it as they check social media often. Can be informal and relatively quick to execute.

Cons:

Not all platforms allow you to directly contact creators that don't follow or subscribe to your channel. Messages have to be sent manually and individually, no way to streamline the process.
Email
Pros

: It's possible to batch emails and send several at once.

Cons:

However it's very difficult to organize and track all the individual replies in your inbox or spreadsheet. It will take up a huge amount of time to manage this manually.
Influencer marketing platform
Pros:

Using a tool such as Upfluence offers sophisticated email automation which means you can use editable merge fields to send personalized outreach emails at scale. In one dashboard you can track who's opened and replied to your emails, and streamline all communication in one place.

Cons:

You'll need to budget for costs associated with using an influencer marketing platform.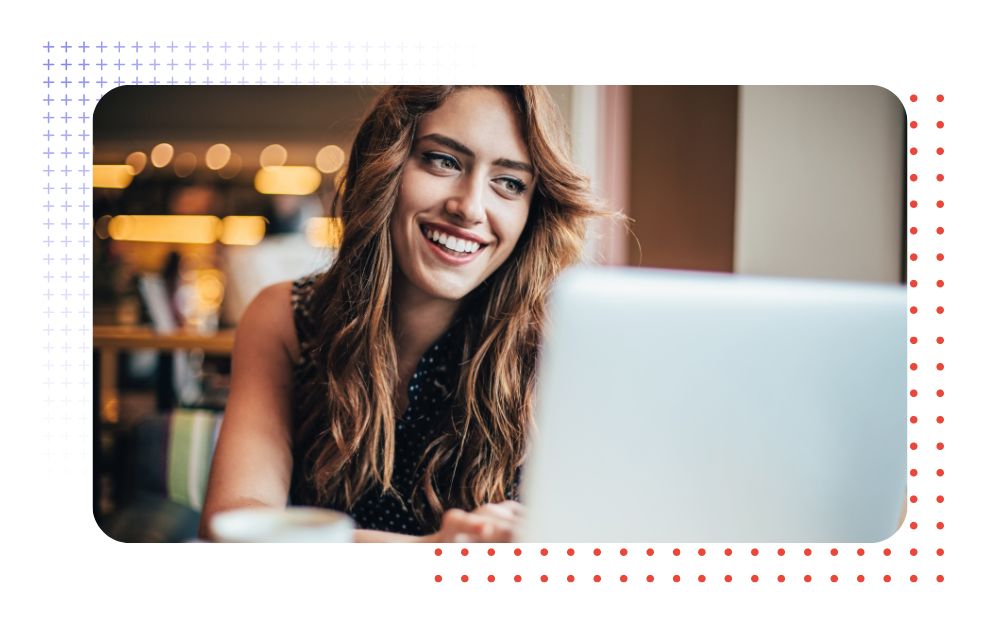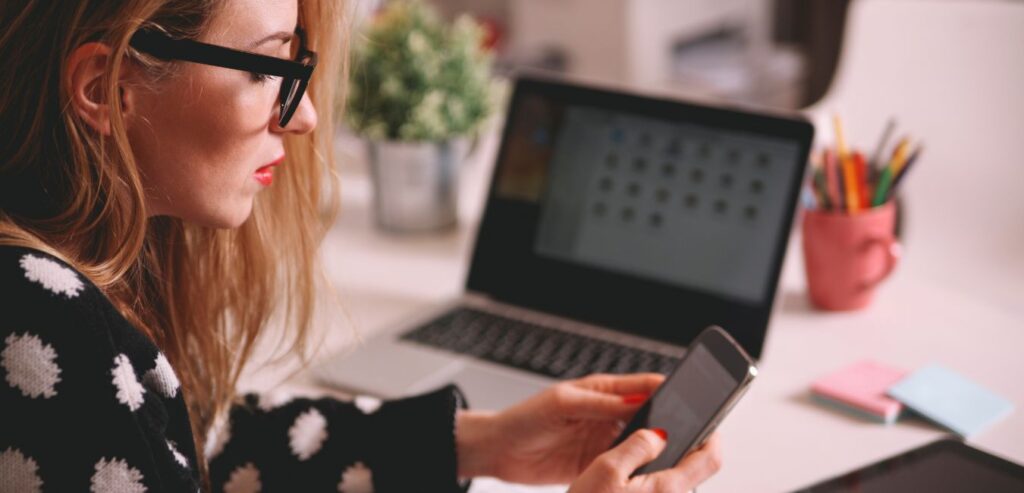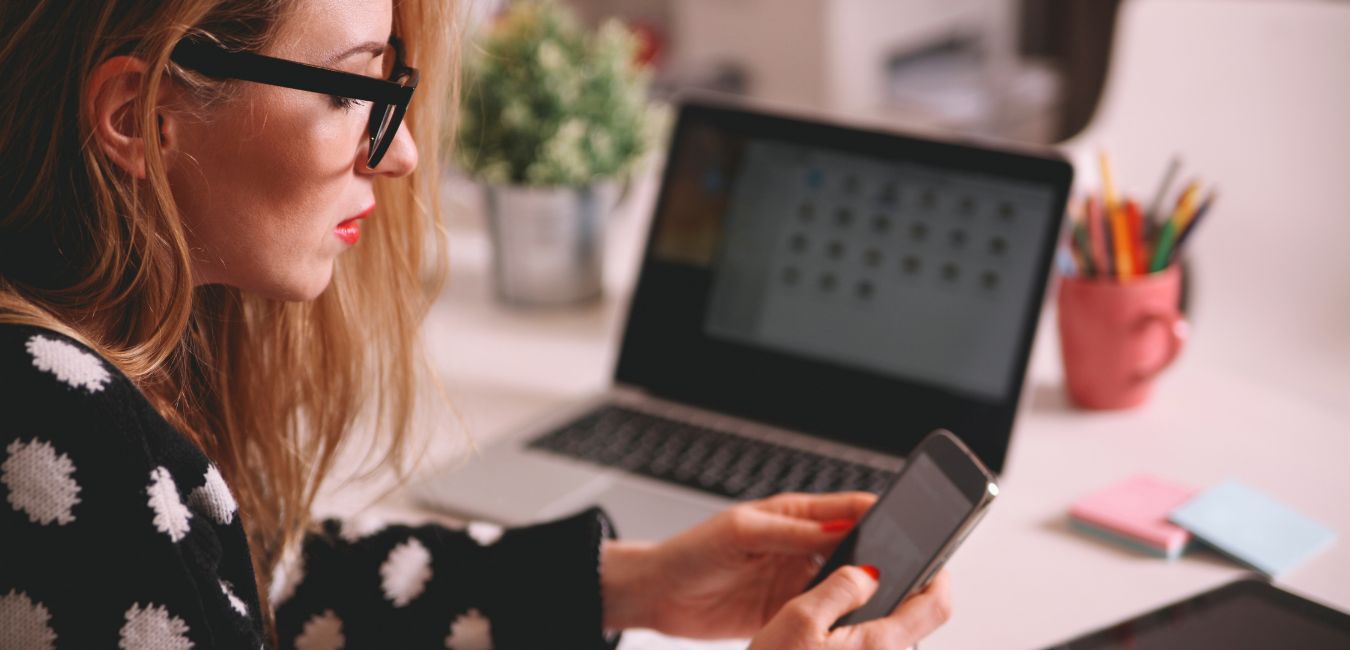 Engaging influencers during outreach requires a personalized and respectful approach. Start by appreciating their work and explaining why they align with your brand. Clearly communicate the campaign's objectives, expectations, and potential benefits for the influencer. Keep the conversation open-ended, inviting them to share their thoughts and ideas. Remember, fostering a genuine relationship is key to successful influencer collaboration.
Prepare your campaign invitation message
The next step is to write your first outreach message which should be an invitation to join your campaign. The first message is important because it needs to stand out from all the other campaign invitations your influencers are receiving. The aim of your first email is to introduce your brand, product, and campaign while making an attractive value proposition for your influencer. You've only got one chance to get them on board so you need to spend time crafting the perfect message! 
Here are some top tips to help write a successful outreach message: 
Introduce your brand and show exactly how your brand values and products align with the influencer's content. 
Highlight specific posts or campaigns that you like and say why, be specific! Personalization boosts response rate by 32.7%.
State simply and clearly what the campaign expectations are (this will help the creator know instantly if they have the capacity to take on your campaign). 
Make an up-front offer of compensation, whether that be free products, a flat fee, or the opportunity to earn affiliate commission. 
Include useful links such as your brand's website and social media profiles so the influencer can easily find out more about your online presence. 
Don't forget to include your contact information so they know who to contact if they have any questions. 
Include a clear CTA at the end. Do you want them to reply to your email? Do they need to fill in an online form? Make it clear what the next step is. 
We've put together a dedicated blog that includes everything you need to include in your influencer outreach. 
Need some help to get started? Try using one of these 7 influencer outreach email templates.
If you haven't received as many positive responses as you hoped for, it's a good idea to send a follow-up email. Wait for a few days to pass, then send out a message to the influencers who you haven't heard from to clarify if they're interested in taking part in your campaign. Remember to refer to your priority list and spend time following up with the most valuable influencers for your brand. Keep your follow-up short and friendly. You might experiment with a catchier subject line to encourage more influencers to open your email. At this stage, you can also include a deadline so influencers know how long they have to make up their mind. 
Sending products to influencers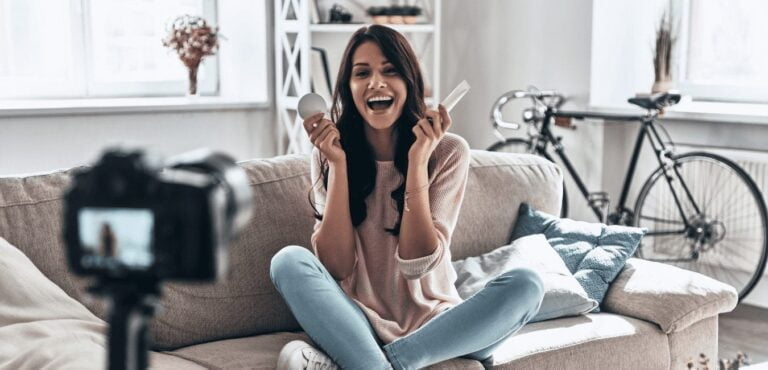 A key component of many influencer marketing campaigns includes sending out free products to creators, in exchange for content or as part of a paid campaign. In order for influencers to speak honestly and convincingly about your products, they need to be able to test it out for themselves. Managing the sending out of different products to different influencers can be a headache if you're managing your product inventory and address book in an excel document. 
If you're planning to run product seeding campaigns or need to send out products to your influencers at scale, then Upfluence's product shipping features can help. Influencers can easily select products from a predetermined list and place orders with one click. You can easily manage product shipping and view the order status in one dashboard. Saving time at this stage is crucial as it will help you to maintain the momentum and launch the campaign as soon as possible. 
There you have it, we've shared 6 steps to show you how to reach out to influencers for collaboration. Once you've followed these steps and got a number of influencers on your books, you'll be ready to take the next step in delivering your campaign! Make sure your influencer campaign is primed for success with this ultimate guide: Everything You Need To Know About Running Influencer Marketing Campaigns. 
Video Masterclass: How to reach out to influencer