Finding your perfect influencer is simple when you know how! Here are 3 tips for how to find influencers in your niche.
List everything you'd love to see in your ideal influencer. Get creative and specific – Upfluence can handle the most detailed of requirements!
Don't forget about your customers, they make great ambassadors, and if you're lucky there might be a few influencers lurking in your customer base already!
Focus on one platform at a time and let your target audience and campaign type determine the platform you choose.  Campaigns can differ dramatically depending on your platform choice. Use your customer insights to help you choose where to focus your strategy.
It's very easy to find mega-influencers: a simple Google search for "top influencers" returns thousands of blog articles that feature names you've probably heard before, like Kylie Jenner, Alexa Chung, or Huda Kattan. These lists are great if you're looking for influencers to follow on Instagram (and envy their celebrity-status lifestyles), but they are oftentimes not meant for businesses that look to collaborate with influencers. Unless of course, you can afford the Jenners or Hadids of the world.
How to find micro-influencers who fit your niche
While micro-influencers are more beneficial for your business, it's not always easy to find them. Let's explore this process with a real-world example:
You're a brand-new organic dog treat company looking for influencers to promote your Seattle store opening, where do you even begin?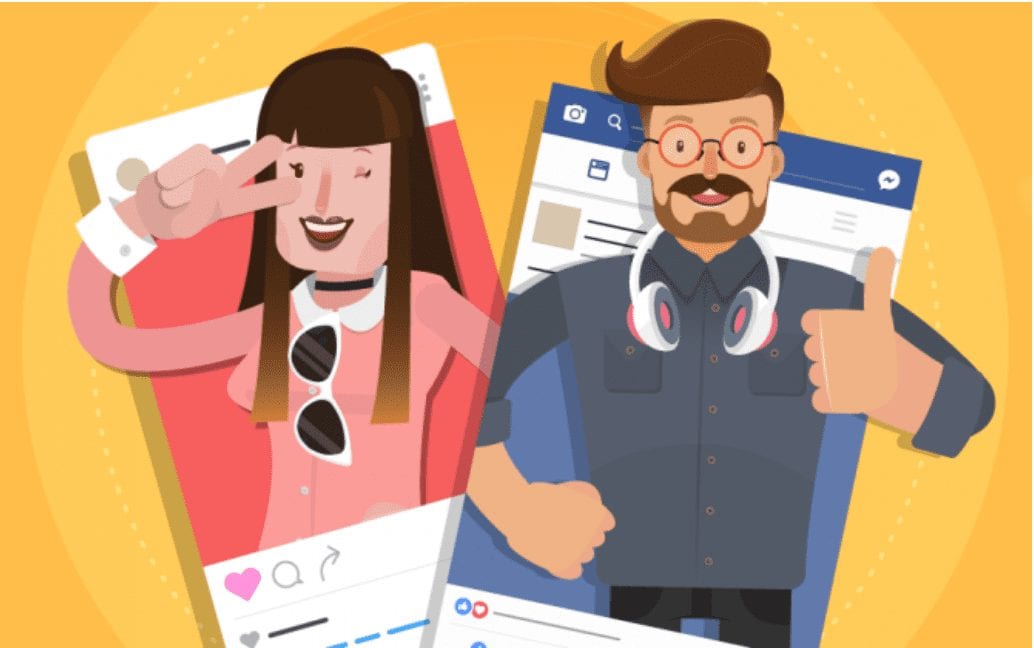 First, know who your ideal influencer is
This is the fun part as you can let your creativity run wild as you imagine your ideal influencer and how they might promote your business. But it's not always the easiest part, because you need to be realistic as well. Maybe you have dreamed about Jake Gyllenhaal and his puggle Boo Radley promoting your dog treat company, or Kendall Jenner showering your beauty products with compliments to her 205M Instagram followers – but for a lot of us, that's not realistic.
In reality, the influencers who will promote your products are those who:
Fit your product's targeted audience

Share the same voice and values with your brand

Have a number of followers that fit your budget and goals

Have excellent engagement with those followers
And then we go into details that depend on your type of campaign, such as:
Location, age range, and gender

What brands they've worked with

Their audience demographics (Hint: These are the people that will eventually become your customers!)
With so many influencers to choose from, it can be overwhelming to narrow down your list of top creators you'd like to work with. That's why we've created How to Find Influencers – The Complete Guide. Find out the characteristics and added value offered by each influencer category to decide which type of influencers best correspond to your niche!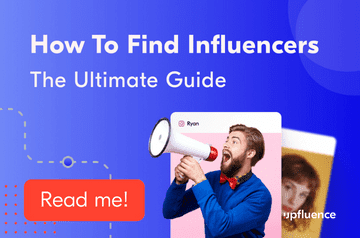 Let's continue with the previous example of an organic dog treat company with a new store opening in Seattle, you might want to find influencers who:
Are dog owners (or at least talk about dogs frequently)

Care about organic ingredients

Have between 10k followers to 50k followers (since you're a new company that doesn't have a huge budget yet)

Engagement rate above 4%

Based in the Seattle area

Have the majority of their audience based in the U.S.

A plus if they haven't worked with your competitors.
So, that's your ideal influencer! Now, how do you go about finding them?
Recruit influencers from your customer base
A great way to find influencers in your niche is to look for creators within your customer base. When coming up with a list of criteria for your ideal influencer, your actual customers are likely to fit that description. If you're looking for influential dog owners, the likelihood is they may already be buying your pet food. Your customers already know all about your brand and are already talking about it to their friends and posting about it organically on social. Influencers who are already fans of your brand are going to be 100% aligned with your brand niche! Real customers are in the perfect position to create authentic content based on their experiences using your brand. They can speak about real experiences, sharing what they love about your brand, and how they use it in their everyday life. Nothing is more authentic and more effective at converting new audiences than the opinions of genuine customers.
For brands to unlock the power of organic creators they need to analyze the social reach and purchase data of their customers to identify the most influential individuals. Using Upfluence's integrations you can uncover your best organic influencers by connecting your tools such as Shopify, WooCommerce, and Zapier. Upfluence will analyze customer lists in your CMS to pinpoint organic influencers who are already a part of your brand community.
Keywords, keywords, keywords
If you're looking to scale your influencer campaigns or don't yet have a large customer database you may want to use an influencer platform like Upfluence. You should start out with the right set of keywords to filter your search. So what are the keywords you can use?
First off, the obvious: The industry your company is in, the product you offer, your main type of consumer, and your main selling points.
For example: dog, dog owner, pet dog, pet food, dog treat, organic, organic dog treat, etc.
Then, don't forget the hashtags that your ideal influencers might use in their community.
For example: #dogstagram, #dogsofinstagram, #doglovers, #instadog, etc.
After that, go deeper. Think about even more specific terms that your influencers might use. Think about influencers who are dog owners – they have likely mentioned their dog breed at some point, right?
Example: pug, dalmatian, husky, pitbull, etc.
Finally, don't forget the brands these influencers might mention. You can search for products that are related to your consumers but aren't directly your competitor – or, search for your competitors. You know you want to! In fact, you really already should have! 
Example: BarkShop (dog toy company), Canine Matrix, Petco, etc.
Don't be afraid to try different variations of keywords and be creative with them. If you come across a hashtag that seems to generate a lot of results, make sure you find similar hashtags. Best-hashtags.com is a free website for you to find related hashtags and rank each hashtag based on its popularity!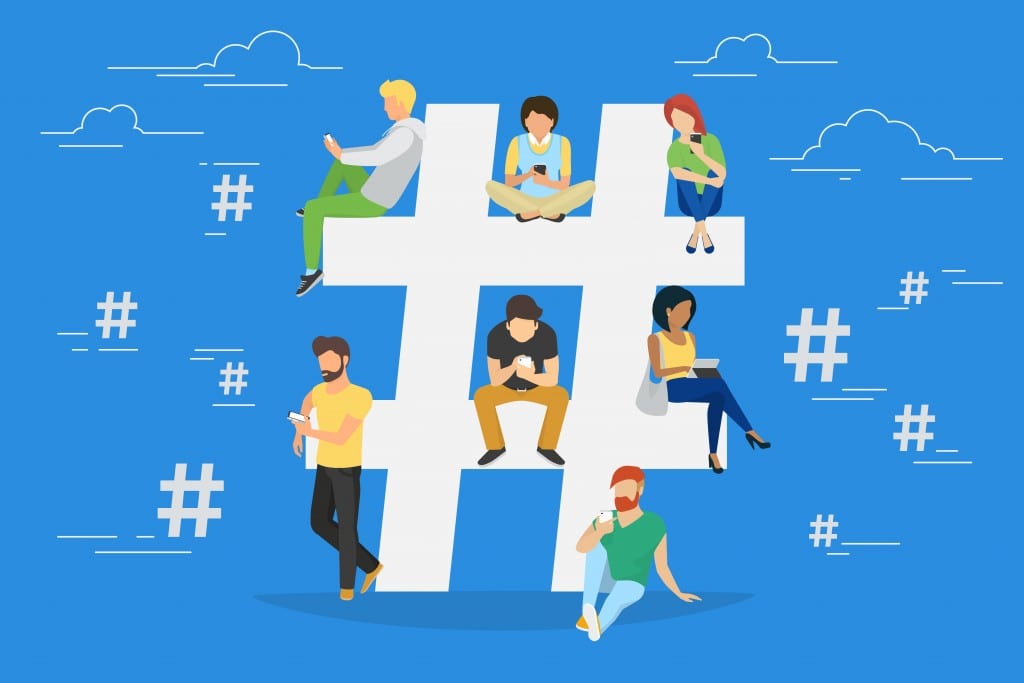 Choose a platform, following range, and engagement rate based on your campaign
There are a handful of social media platforms where you can find influencers on Instagram, Youtube, Twitter, Twitch, TikTok, etc. Your campaign type will determine which platform you choose. We also recommend focusing on one platform at a time, since most influencers have multiple social media accounts, but they tend to focus on only one or two of them.
After choosing a platform, make sure you define how many followers the influencers should have. This number is directly related to your campaign budget: A bigger budget can typically call for influencers with a larger following, and vice versa.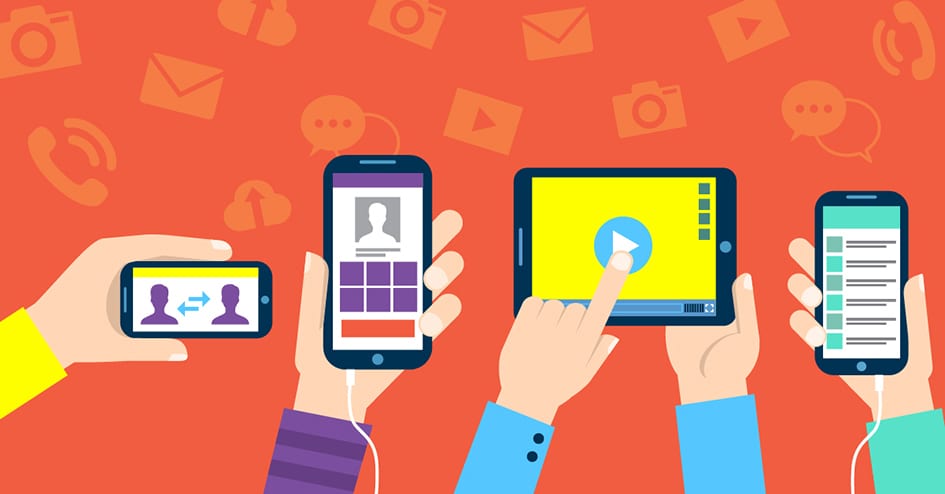 However, your budget is not the only determining factor for your influencers' size. In our Product vs. Payment article, we also discuss different factors such as brand association, good cause, etc. It's imperative that you understand your company goals: maybe you want to allocate your budget to 30 micro-influencers, instead of 3 macro-influencers for the same amount.
Where in the world are these influencers?
To find influencers in your niche who are targeting the right audience, you need to think about where your perfect influencers will be based. You should look at the influencer's location, and also where their followers are based as it's not alway a given that an influencer and their followers will be based in the same country.  This is especially important if your product or services are only offered in certain countries. You'd need to find influencers who are located accordingly. With the Upfluence software, you can find influencers located in specific cities as well, making it ultra-easy to find the perfect influencers to promote your event, store, or any location-specific campaign.
While you're looking for influencers in a specific area, make sure their audience is also largely from the same location. If your company is based in Canada, and you're looking for a Canadian influencer – always make sure their engaged followers are also in Canada.  If more than 50% of their followers are in Canada – you're golden!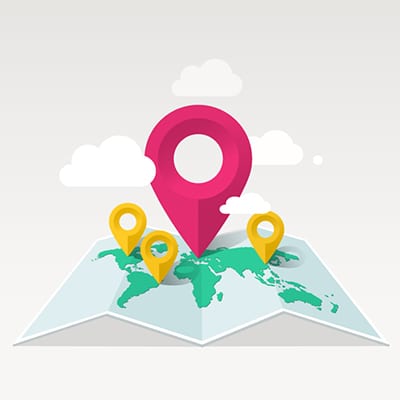 Experiment with different lists!
A theme throughout this article is that we encourage brands and agencies to be creative and experimental with their campaigns. That's why we offer a robust search tool for you to have complete freedom over who you want to work with. That means you can play around with different metrics in order to evaluate which type of influencers work best for your brand. You might be surprised!

We encourage you to build different lists of influencers who can benefit from your product. Back to the dog treat company example:
Dog owners with 10k – 50k followers on Instagram

Pet owners with 20k – 40k subscribers on Youtube

Bloggers who talk about organic products frequently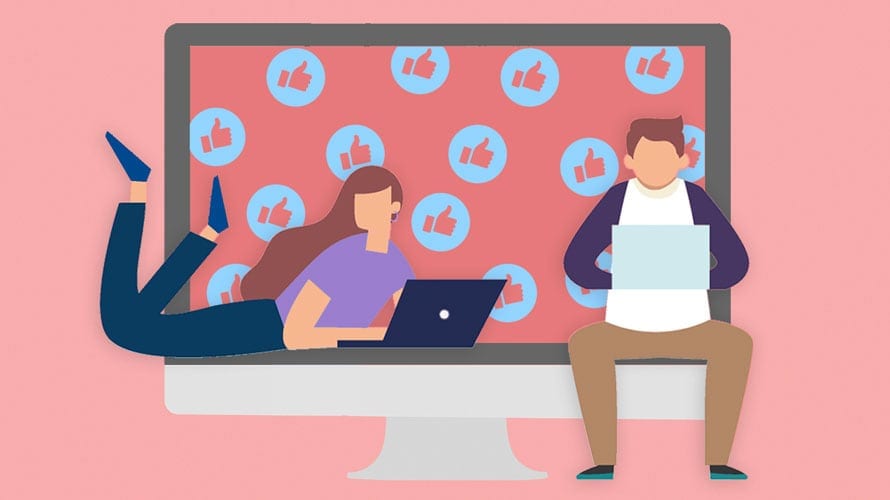 What NOT to do when searching for influencers?
Finding the right influencers is the most important first step toward a successful influencer campaign. The better the fit with your company, the more likely they are to say "yes" to collaboration. Natural collaboration is always more successful. For this to happen, make sure you avoid:
Choosing influencers who are too far off of your target audience. This is obvious, but unfortunately, there are brands who carelessly reach out to cat owners for their dog treat products. Make sure you do your research and don't be one of them!
Having incredibly strict restrictions. Although you should use metrics to narrow down your search, make sure your filters don't restrict your search results too much! You want to start with a wide selection of possible creators to work with.
Having too few requirements. Alternatively, you don't want to find millions or thousands of results that you need to weed through, because most likely, a lot of them are not relevant enough.
That's it! Now you know how to find influencers in your niche. Admittedly, depending on your industry, campaign type, and goals, this process can be simpler or more involved. Software like Upfluence can help you save time and effort when searching for the right influencers for your niche, so you can focus on the actual campaigns: reaching out, relationship nurturing, campaign executing, and tracking your campaign performance!
Are you ready to find the best advocates for your brand? Let us show you how!