For brands selling online, social commerce is the next big trend defining consumer shopping habits. As we spend increasing amounts of time scrolling through social media on our phones, it's fast-becoming an all-in-one platform for everything from catching up with friends, watching funny videos, and most recently, shopping. Browsing and buying directly in-app, without going through a brand's eCommerce site is known as social commerce and it's here to stay. For brands that want to capitalize on this trend and step-up their in-app sales, check out our top tips below for a successful social commerce strategy. 
1. Optimize your brand's social presence
First things first, when choosing a channel begin with analyzing your brand's own social media performance to understand which social media platform has your brand's largest and most active audience. This is a good indicator of which channel will perform best in terms of driving conversions as there is already a good level of brand awareness and a captive audience. Efforts to build your organic brand engagements on your chosen social commerce platforms will go a long way to driving conversions further down the road. Social media is often used for brand discovery in the early stages of the journey to purchase, so having a well-curated feed, an up to date website address, and contact information in your social media profile will help users find out more about your brand and products during the research phase. 
2. Invest in the right channels
The next stage involves looking back through your brand's customer personas and target audience demographics to pinpoint exactly how to reach your customers on social media. Get to know their browsing behaviors to determine how to integrate social commerce into their usual social media usage. Do they use mobile? How long do they spend on social media daily? Which social media channels do they use the most? The answers to these questions will help you decide which social media channels to invest in as part of your social commerce strategy. Your brand, vertical, and typical customer will help you decide which social channel to focus on. To reach a mom audience, for example, Facebook is a good channel to start with. To reach a younger Gen Z audience try Instagram, Snapchat, and even TikTok. Some platforms are particularly geared up for brand discovery, so users may be naturally more inclined towards shopping in-app. On Pinterest for example, 77% of weekly pinners have discovered a brand or product on the platform.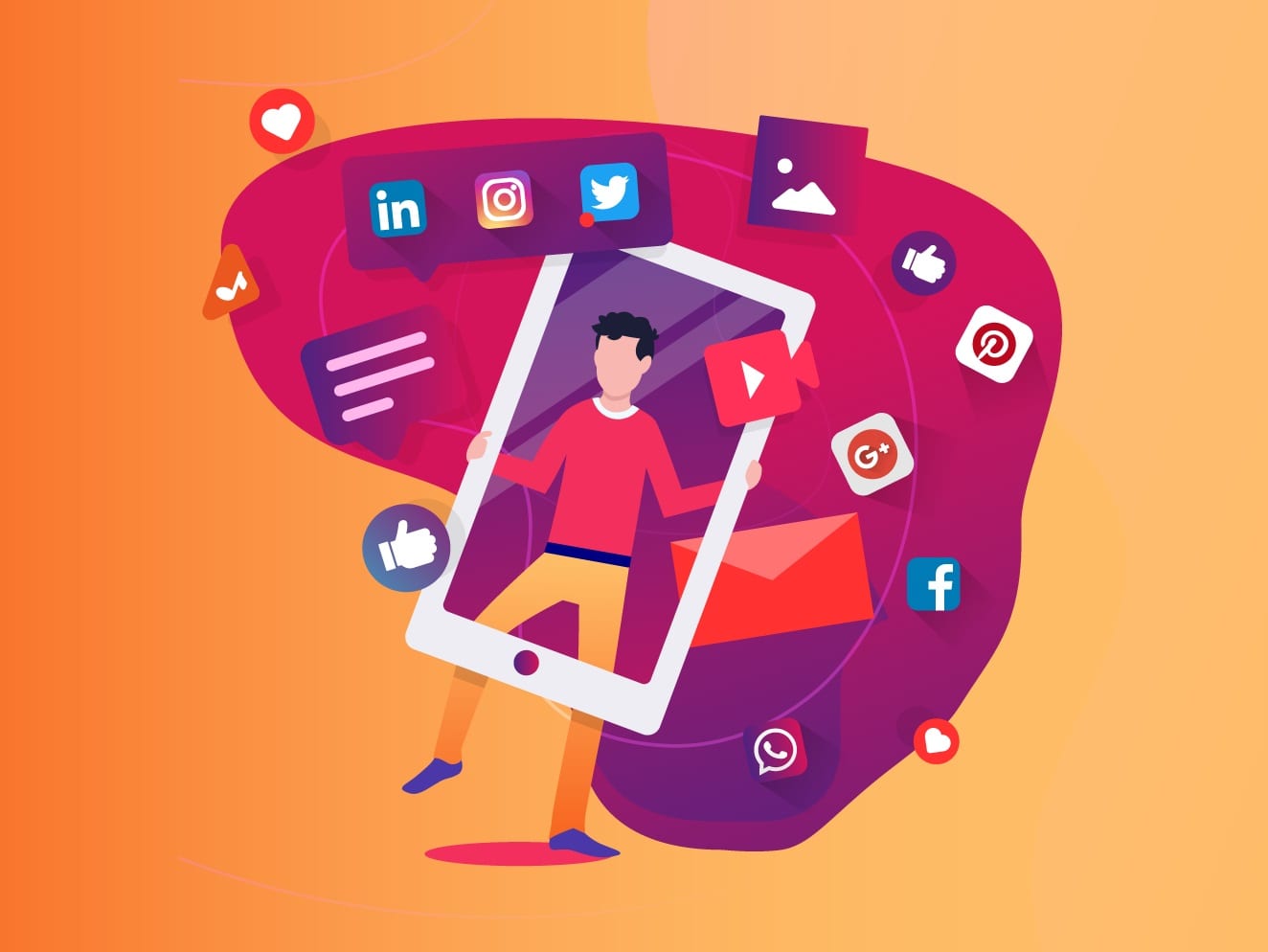 3. Offer seamless checkout on social 
In-app shopping has taken off due to frictionless checkout processes. We've all had the experience of being ready to seal the deal with an online order only to be prompted to create a user account, manually enter in a whole host of personal information, not to mention security passwords and card information. With each additional step in the checkout process, customers come closer to abandoning their shopping cart (and getting back to their cat videos). To succeed with social commerce, don't forget that convenience is crucial! The focus needs to be on providing a seamless pathway to purchase. Offering the option to browse the product catalog, add to basket, and checkout without ever having to leave the social media app is what your customers are looking for. As it stands, Facebook and Instagram have the most developed in-app checkout option which is helping them to lead the way. 
4. Convert with social proof
As with more traditional ways of selling products, social proof helps to influence sales and validate consumers' choice of shopping with your brand. Showing customer ratings and positive reviews alongside your products helps users in the consideration phase of their shopping journey. They have found your brand and the product they are interested in, and whilst they're comparing their options, a well-placed piece of social proof will help them over the finish line. 
5. Leverage authentic content
User-generated content created by genuine customers of your brand is highly effective in authentically promoting your brand. Organic content created by customers acts as online word-of-mouth recommendations that are widely trusted by social media users. In fact, for Millenials, user-generated content is 20% more influential on their buying habits than any other type of media. Brands can leverage this type of content by creating a branded hashtag or campaign to encourage their customers to share photos of them enjoying their products and reshare the best posts to their brand accounts. The authenticity in this type of content speaks volumes for brands. In an age where advertising messages can fall flat, content based on real-life experiences of a brand's products goes the extra mile.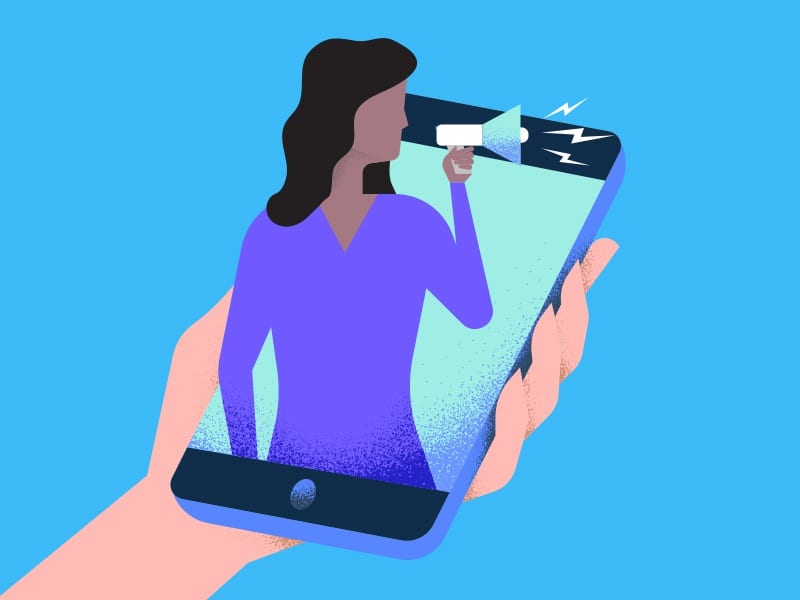 6. Activate organic influencers
As well as a broader campaign to promote UGC content, brands should also leverage organic influencers. Within your brand's network of customers, followers and subscribers are influential individuals with a genuine love for your brand. Your customers are organic advocates for your brand, meaning they have a natural brand affinity and already know your products inside-out. Activating these customers who have a valuable social presence as organic influencers for your brand will further boost brand awareness and engagements on social media. They are your brand's top content creators and are able to showcase the best features of your products in an authentic way. Finding these organic advocates and motivating them with complementary products, discount codes, or partnerships will help brands build more loyal and engaged communities while delivering authentic content experiences. To find out more about identifying and activating your brand's organic influencers, check out Live Capture, a dedicated tool for organic influencer marketing from Upfluence. 

7. Embrace chatbots for the ultimate customer experience
Chatbots have a key role to play in the seamless pathway to purchase that achieves the best conversions. Whether it's a chatbot on your eCommerce site or Facebook Messenger, being able to offer your customers information and guidance as soon as they need it makes for a positive customer experience. Brands can use chatbots within their social commerce strategy as a channel to make product recommendations, offer information about what's in-stock and answer FAQs about pricing, shipping and more. By offering these interactions before, during, and even after purchase, to give shipping updates for example, brands build trust with their customers and encourage them to fully embrace this new approach to shopping online. Whilst social commerce is still relatively new, 1 to 1 interactions and regular updates from chatbots will help build customers' confidence in this growing shopping channel.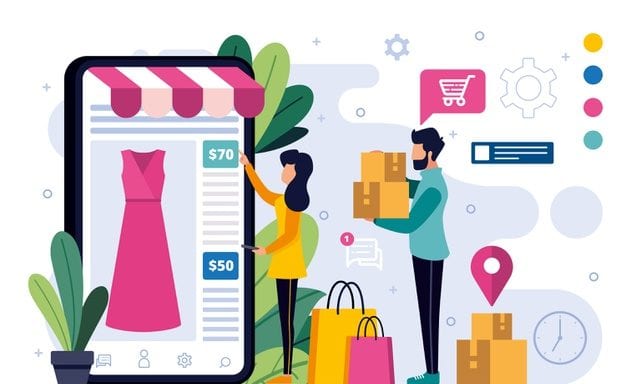 8. Drive future sales with personalized outreach
Social commerce will open up a whole new audience for your brand. A new generation of customers will have discovered your brand and made purchases exclusively via social media. Their unique customer journey is an opportunity for brands to create a personalized approach to outreach for this particular customer segment. In order to retain and engage this new audience in further sales, you'll need to consider your email marketing outreach. You could make personalized product recommendations, get them involved in your next UGC campaign, promote your Pinterest gift-guide board or invite them to your next IG Live. Sharing engaging content based on their shopping behavior and social media activity will help drive more sales down the line. For a streamlined approach to audience segmentation for strategic outreach, try out Upfluence's new integration with Klaviyo to tie-in email marketing with your social commerce strategy. 
With these 8 key tips in mind, you'll be leading the pack with a robust social commerce strategy that delivers increased sales and grows your brand's online presence at the same – a winning strategy on so many levels!