You've heard of beauty influencers and lifestyle influencers… now introducing pet influencers! In fact, famous pets have been around for some time now. Cute cat videos have a longstanding history as top-performing content on the Internet, so it's not surprsising that enterprising owners have launched creator accounts for their much-loved pets.
Despite being a relatively niche industry, the pet influencer community is full of names that most of us can recognize immediately: From the meme-tastic Grumpy Cat (who sadly just passed away in 2019) to Tuna – the Chihuahua Dachshund crossbreed with a unique overbite and 2M followers on Instagram, to non-traditional pets like Toby the Toad or Rosie the Roach with smaller followings but still full of adorableness.
The pet influencer market is not only about cute animal photos and viral memes – any brand knows that pet influencers offer a fantastic way to connect with prospective customers. If your first thought is pet food companies, dog toys, or adoption organizations, you're not wrong. But at the same time, the pet influencer community is so dynamic and magnetic, that it also attracts non-pet brands like Urban Decay (makeup company), The Body Shop (skincare), or even Mercedez Benz and Budweiser.
Where does this paw-wer come from, and how does your brand work with pet influencers?
How the pet influencers niche formed
Way back in 2012, the Hongkong-based site 9gag.com sent Grumpy Cat into virality with its unique – you guessed it – permanent grumpy frown. Starting as a "meme", Grumpy Cat (real name Tardar Sauce) eventually became an Instagram sensation with over 2.7M followers. Before his passing in 2019, Grumpy Cat was the official endorser (or a spokescat, if you will) of Friskies, had a book deal, and many other merch items featuring his iconic frown.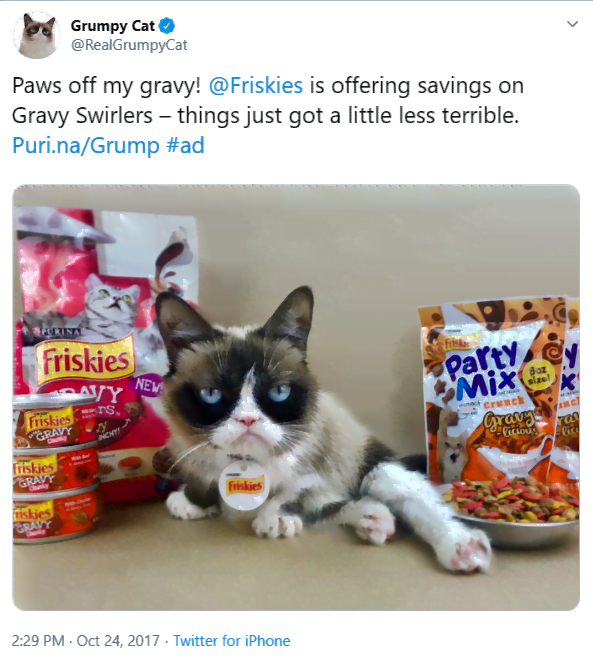 Many big-named pet influencers received overnight fame like Grumpy Cat: Take Tuna, who went viral after being featured on Instagram's #WeeklyFluff, or Izzy the Frenchie after a video of her taking a bath. However, the majority of pet influencers started out with an Instagram account made by their owners. It's easy to see how pet accounts quickly pick up traction: Maybe they have a unique feature (like Narnia the Two-Faced cat), or a love for dressing up, or being an odd household pet, or simply because they are adorable.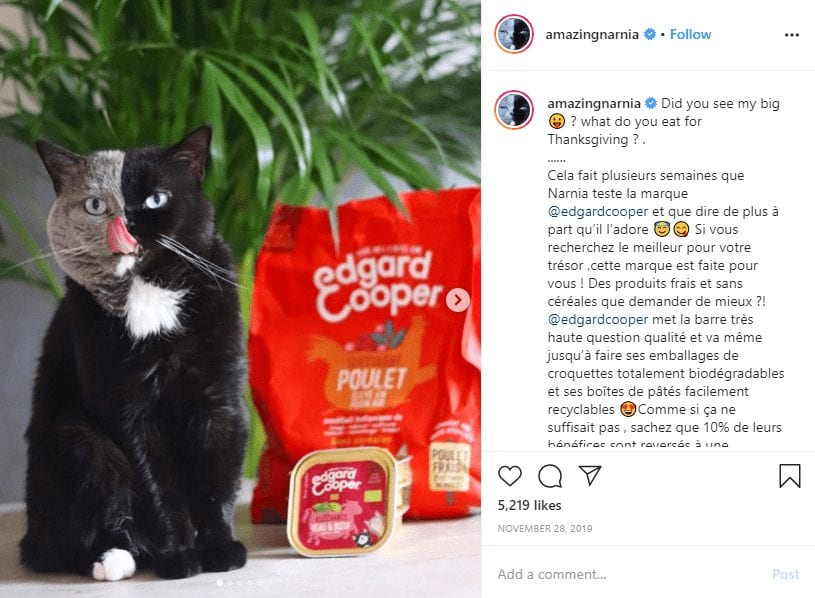 The reality is, we tend to connect with pets easier than with humans, especially famous ones. It can be difficult to relate to a beauty influencer with a glamorous lifestyle, but anyone can like a photo of a puppy gnawing on a treat.  As a result, and a HUGE benefit, pet content tends to receive a much higher engagement rate compared to other types of content. There are currently 333M+ results for the hashtag #dog on Instagram, and a quick search in the Upfluence software shows thousands of high-quality pet influencers. (Fun fact: The pet influencer industry has gotten so diverse that businesses like The Dog Agency emerged to specifically help owners manage their fur friends' popularity.)
The pet influencer industry is a niche yet crowded market – but if there's anything we have learned from influencer marketing, it's that in order to thrive, smart brands know what to look for to find the perfect influencer for their goals. So what does your brand need to know when working with an animal endorser?
How to work with pet influencers
Consider your branding
The obvious choices for pet influencers are pet products. If you're a dog food company, sell cat toys or offer apps for dog-walking services or vet clinic-searching, you're in luck! But as mentioned above, other companies can work with pet influencers as well – especially if you're animal-friendly and want to communicate that message clearly. Take inspiration from this campaign promoting cruelty-free beauty products. Little Pomeranian JiffPom, possibly the biggest pet influencer with 9.8M Instagram followers, was tapped to promote the brand's launch on Ulta Beauty.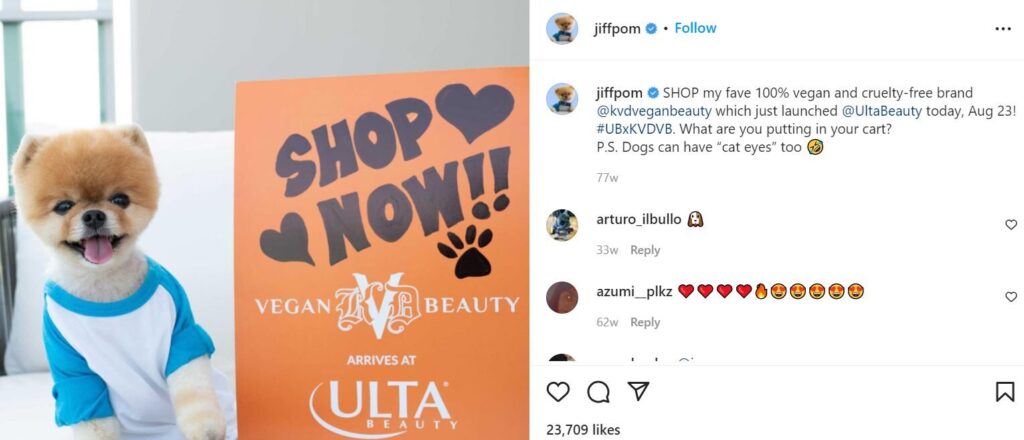 Having the right campaign elements
You also need the right campaign elements to efficiently translate your branding to the public. This includes elements such as the right social media platform, content deliverables, campaign creatives, etc. Working with pet influencers is one of the more creative approaches to influencer marketing, which means there are endless numbers of possibilities to run a fun and effective campaign.
Unlike a human, there are certain restrictions on what a pet can do. They can't talk about how they love your product, or unbox the products themselves (those some have tried!). But this allows you as a brand to let the owner and their pets be creative and authentic with their campaign approach: Maybe a short video of the pets playing with your product, or a silly selfie with the owner, or a skit where the pets are the main actors.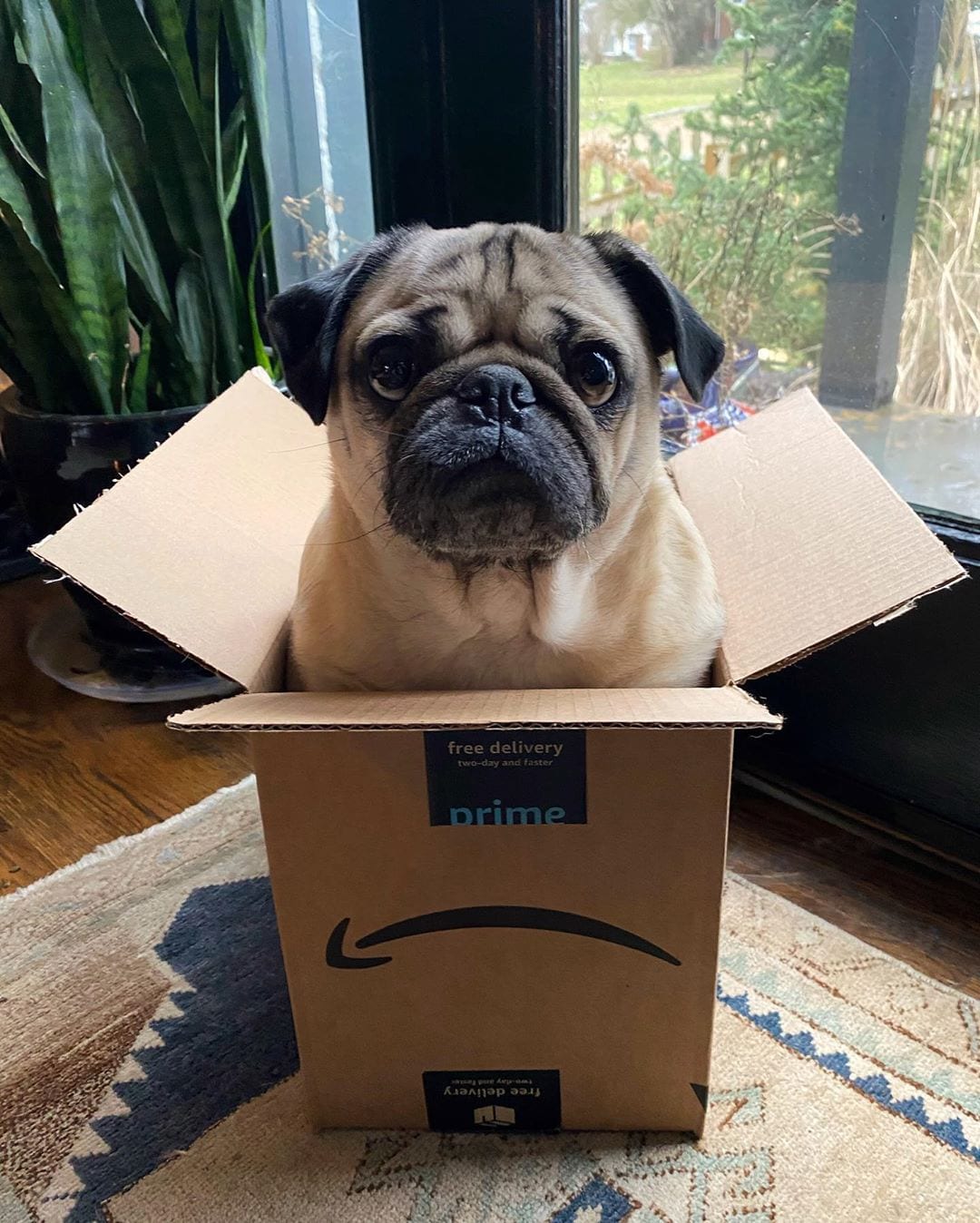 Choosing the right pet influencers
Choosing the right petfluencers is just as important as choosing the right lifestyle or beauty influencers for your brand.
Size: Generally, the bigger the influencer, the larger the compensation, and the more competitive it is for brands to partner with. Fortunately, an influencer's size doesn't determine everything – and it's the same for pet influencers. In fact, micro-influencers have been on the rise and have been proven to have higher engagements in campaigns. Plus, there are is a ton of untapped potential in the micro and midsize markets, especially for a new and fast-growing niche like pet influencers.
Engagements: It's important for brands to partner with influencers who have a close relationship with their audience, and that includes metrics like likes, comments, shares, etc. As mentioned above, pet influencers tend to have a higher engagement rate (which is the percentage of average engagement over the number of total followers). 
Type of pet: Depending on your business and goals, there is a myriad of different pet influencers that you can work with: dogs, cats, donkeys, pigs, hedgehogs, and even raccoons. If you're in a business that's catered specifically to a certain animal, like dog toys, for example, you can always dig deeper for a smaller, more relevant niche (a niche-within-niche!) For example, if your toys are branded as extra tough, extra chew-resistant, you can target bigger dogs. (Bully Make is a brand that did this with great success!)
Brand mentions: We just mentioned a brand – Bully Make. What if your ideal pet influencer has also mentioned this brand and has worked with them multiple times before? It's important for you to identify an influencer's history of brand mentions to avoid reaching out to pets who have worked with your competitors.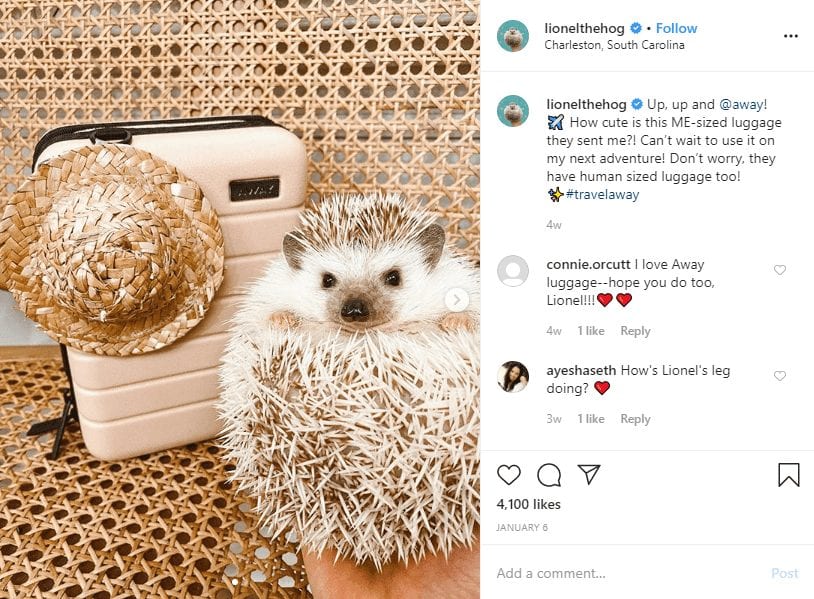 Our favorite Petfluencers!

He's a lovable Pomeranian with 9.8M Instagram followers. As well as being dressed up in cute seasonal outfits, he has his own line of soft toys and collectibles at Walmart. He's a petfluencer that's truly gone mainstream!
Check out Toby's Instagram account to see him in fun setups, from playing basketball to selling pies, follow his adventures around the doll's house. He's got an impressive performance record, ranking A+ in Upfluence's software for engagement, with 4.46% engagement rate.

Doug is a celebrity pug with over 13 million collective followers on social media. He's worked with the likes of Petco and lent his voice to the Monchi, the Mitchells' pet pug, in the animated film The Mitchells vs. the Machines in 2021.

This kitty with her striking coloring has garnered a following of 251K Instagram followers. She is based in France, and according to Upfluence data 27% of her audience is based in the US, while 15% is in France.

Juniper is a rescued red fox, living in a happy home with other rescues. You can follow their adventures on Instagram. One notable collaboration was with Sims for the Cottage Life game. Upfluence's software reveals Junpier's account has 96% real followers and 83% of their audience is female.
Best practices for working with "petfluencers"
Communications: At the end of the day, you're not working with puppies and kittens and fluffy little bunnies themselves, you're working with their owners (or agencies), and that means there are still briefs, contracts, and a lot of communications involved. With that said, which owner doesn't love it when their pet's favorite brand approaches them for a collaboration opportunity? Keep it fun, energetic, and professional!
Long-term collaboration: As mentioned above, despite being a growing market, pet influencers are still rather niche. There are many pet product companies looking to capitalize on the market, hence everyone is actively competing for customers' loyalty. For this reason, it's best to establish a long-term relationship with the pet influencers that perform naturally, and therefore, more successfully in your campaigns.
Audience demographic: Using Upfluence's search tool, we quickly realized a trend for pet influencers: Most of them have a larger female fanbase compared to male followers – on average, a cool 65% – 80% female versus 20% – 35% male. We also learned that these fur friends are popular with an audience between 18 – 34, which unsurprisingly, is the typical age range of a new pet owner. If this demographic lines up perfectly with your audience demographics, you're in luck!
What does your first pet influencer campaign look like? Upfluence can help you scale your successes with our world-class search tool, rich influencer database, bulk mailing tool, and intuitive social listening streams. Find the perfect petfluencers to work with today!