Affiliate influencer marketing brings together the strategies behind affiliate marketing and influencer marketing to help brands sell more through creators. If you're used to running affiliate programs and influencer marketing campaigns separately, this article will show why it's a good idea to unify them and start running affiliate influencer marketing campaigns instead. Influencer marketing is also about building authentic connections and reaching a relevant audience, while affiliate marketing is focused on generating and attributing online sales. When these elements are combined together, brands have a sustainable strategy for accelerating growth!
What is affiliate influencer marketing?
Affiliate influencer marketing is a strategy of running affiliate programs with influencers. Social media content creators have built strong, trusting relationships with their followers, making them the perfect candidates to introduce your brand to a wider audience. Working with influencers who have a large social media following increases the potential of driving sales for your brand. Affiliate marketing is a great way to activate influencers because it leverages authentic influencer content to drive engagement and conversions through affiliate links.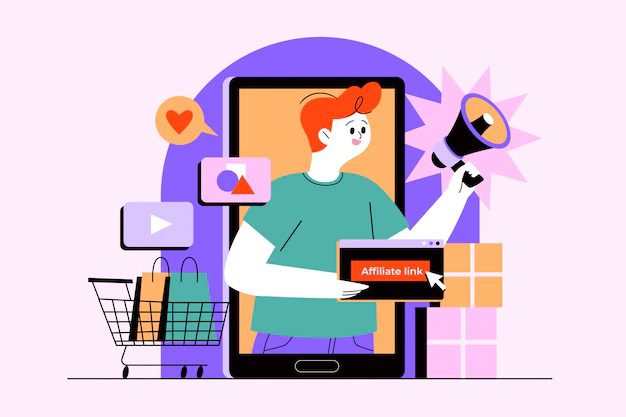 How does affiliate marketing with influencers work?
In practice, these types of affiliate campaigns operate like standard affiliate programs. Influencers promote a brand's products to their social media audience in exchange for a share of the profits from sales they have generated. The key steps for running affiliate campaigns with influencers include:
Sending products to influencers

 
Brands should make sure that their influencers have the opportunity to test out their products so they can create convincing content based on their real use of the products. You might decide to focus your efforts on launching a new product. In which case you should give your influencers exclusive access so they can test out the product and create teaser content for their audience. Another way to approach this step is to let your influencers choose the products they'd like to try from a pre-selected list. Upfluence allows you to upload a custom product catalog to the software which allows influencers to select their preferred item and create orders in one click! 
Creating a detailed campaign brief will help guide your influencers to create content tailored to your campaign. It's the opportunity to remind them of the campaign goals, share key messages and offer instructions for content creation. Be clear about the type of content you expect them to create such as unboxing videos, product review videos, or how-to guides. You should also include the influencer's personalized affiliate link or promo code so they can include it in their posts. 
Content production and publishing
Video content is proving a popular medium for influencers to sell directly to their audience. YouTube is leading the way with its livestream shopping event during the holiday season and its recent campaign with Glossier which teamed up with creators to sell their eyeliner via shoppable videos on YouTube Shorts. 
Sales-tracking and payment

 
With the rise of social commerce helping users to purchase from their favorite brands directly in social media apps, influencers are in the perfect position to help brands drive online sales through affiliation. Combining creators' online reach with commerce features such as Facebook Shop, Instagram Shop, and Pinterest's product pins will give a further boost to affiliate sales.
During the campaign, creators will include an affiliate link, or unique promo code in their posts so that each sale can be attributed to the relevant person. This helps brands to track how many sales an influencer is generating and compensate them accordingly. Revenue-sharing is becoming an increasingly popular compensation model that joggers high-earning potential to influencers while minimizing risks for brands. 
A 100% commission-free platform such as Upfluence allows you to manage your influencer and affiliate programs within one platform.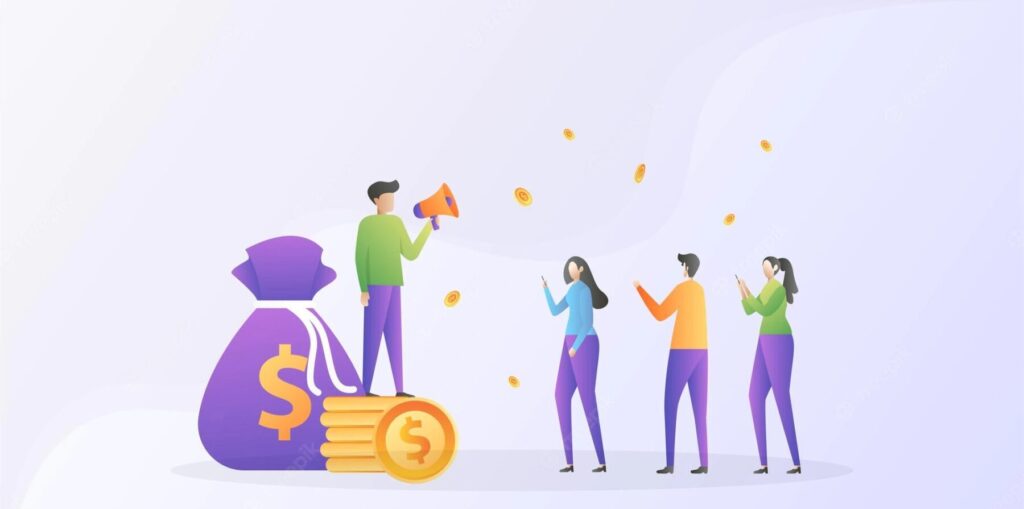 Vivien Garnès, CEO of Upfluence.

"I think the readiness of influencers to work with different kinds of incentives is really starting to show. It used to be that if you wanted to hire an influencer that was one lump sum, you were facing the risk, the influencer was putting in work – that was the end of the agreement.

More and more, what we see is smaller upfront costs and an incentive that really aligns with everyone's interests – so it can be a coupon code that gives a commission or sometimes we see it's performance-based so influencers who have generated very strong performance in the past are very confident in their ability to sell, and they can actually make a lot more money by removing the risk factor from the brand's perspective."
Which influencers make the best affiliates?
When it comes to choosing which influencers to work with in your affiliate programs, you want to focus on influencers who you know have a good track record of generating results for your brand. You should aim to recruit influencers who have a valuable reach and an engaged audience, this will increase their chances of driving sales. Some important metrics to analyze when choosing influencers for your affiliate programs include:
Audience size

% of real followers (fake followers won't buy your products!)

Click rates and conversion rates from previous campaigns

Average number of views
Authenticity also plays a big role in engaging audiences and driving conversions. For this reason, brands should work with influencers to create authentic content that promotes their brand. A good place to start recruiting authentic content creators is from within your brand community. Your influential customers are the perfect candidates for affiliate marketing campaigns as they genuinely love your brand and have real-life experience using your products. You can analyze your customer database using Upfluence to identify customers who have a valuable social reach. Once you have identified a cohort of influencers from your customer database, email lists, and social media followers, you can activate them as brand ambassadors for affiliate campaigns. Partnering with influential people in your brand network helps you to combine referral and influencer marketing for a successful affiliate campaign.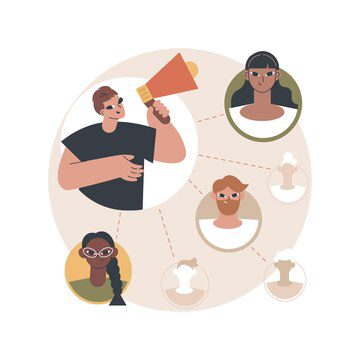 Why affiliate marketing builds long-term relationships with influencers
Collaborating with influencers on an affiliate marketing campaign is a great way to nurture long-term influencer partnerships because it's mutually beneficial for both brands and influencers. For brands it's a worthwhile investment that effectively generates sales and compensates affiliates according to their performance, helping them achieve a high return on investment. For influencers, on the other hand, affiliate marketing is a great incentive as they can potentially earn more money over time as opposed to one-off campaign payments or product sampling.
In conclusion, affiliate influencer marketing is a smart sales generation channel. This article has shown how the ability to track results and effectively incentivize influencers for long-term collaborations is hugely beneficial for brands. We have offered up guidance on how running an affiliate influencer marketing campaign could work in practice. Using a strategy focused on conversions and attribution helps businesses to quickly identify their best-performing influencers who they can continue to work with across different kinds of marketing campaigns.
Ready to put affiliate influencer marketing into practice? Check out this essential guide first! Building an eCommerce Affiliate Marketing Strategy.