Let me guess, your brand network is divided up into the following groups: customers, influencers, affiliates, employees, newsletter subscribers, social media followers… But did you know you can optimize ROI, increase sales and increase your affiliate network by leveraging all these different groups as part of your affiliate marketing strategy? In this blog, we'll explore affiliate marketing strategies that harness your brand community as authentic advocates for your brand. You'll learn exactly how to build an affiliate program that turns your customers into affiliate marketers. We'll show you why embracing this new approach to affiliate marketing is key to saving you time and money and increasing your return on investment – music to the ears of any marketer! 
Traditional affiliate marketing strategies 
First things first, let's see how the traditional process for affiliate works. You'll likely be familiar with this system that has been successful in making the world of influencer and affiliate marketing the industry that it is today. 

Identify relevant affiliates
Most businesses will start by searching through a large database of affiliates such as the one available through Upfluence's platform. They might look directly on social media networks such as Instagram or  YouTube to find popular creators in their industry niche. Alternatively, marketers might sign up to specific affiliate networks or affiliate recruitment agencies to outsource recruitment. In any of these cases, the approach involves searching through a large pool of unknown influencer profiles to find the most relevant creators. 
Then, once they have found enough creators that match your search criteria they will start the outreach process. This can happen by sending out individual emails, sending DMs or using a mailing tool in an influencer marketing tool. Some creators will be interested in the offer of collaboration, others will be too busy or not incentivized to participate. Reaching out to influencers who don't know your brand will include a risk that they won't be convinced to work with you. 
Send product/negotiate payment
On a practical level, brands will then need to make sure that their influencers and affiliates have access to their products to start creating content. They might send out free samples, giveaway bundles or negotiate a flat rate or pay-per-post compensation for their post. 
Lastly, affiliates will create posts featuring and promoting a brand's products and publish it to their social media channels. 
That's how it usually works, whether it be for an influencer marketing campaign or an affiliate program. However, we'll explore why there are better affiliate marketing strategies to grow your network and drive ROI. 
Weaknesses of the traditional affiliate strategy 
Now, this strategy works perfectly well, especially for very well-known brands such as Microsoft or Coca-Cola who can rely on their international reputation to attract influencers. But, if you're a small or midsize enterprise, independent brand, or D2C business then there are several weaknesses with this approach. 
When you contact influencers who don't know anything about your brand, they won't immediately understand your values or know about your reputation. They don't know if your products are worth testing. You're basically starting from zero, and you need to convince them to trust your brand and collaborate on your campaign. This is important to be aware of because it means you will spend more time and effort to build your affiliate network. You will have to reach out to a large volume of creators in order to recruit the required number of partners for your program. Outreach, follow up and onboarding will also take significantly more time when working with creators who don't know anything about your brand. 
These challenges led us to come up with alternative affiliate marketing strategies that help small and midsize businesses recruit more affiliates for their campaigns.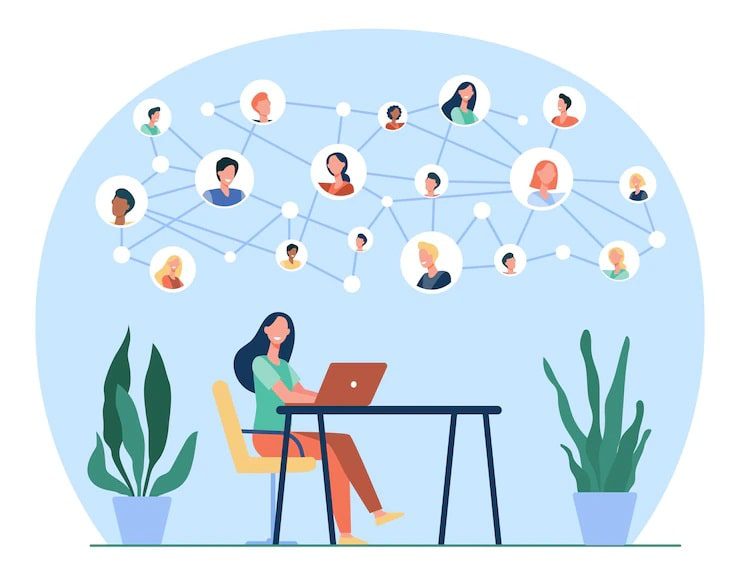 Why recruit influential customers to be your affiliates?
Right now, your brand's network is probably very siloed. There are different groups of people that interact with your business including your customers, affiliates and influencers. These categories are likely to be very separate. You'll manage your customer relationships in a very different way than your influencer partnerships. You'll probably use one tool to manage your affiliate programs and another tool to run your influencer marketing campaigns. However, we'll argue that the difference between these groups is blurring, and that you can drive better results by recruiting affiliates and influencers from your network of customers, subscribers and followers. In other words, you should recruit people who already know and love your brand to be your best affiliate partners! 
Boost ROI with organic advocates!
Working with your influential customers has the added benefit of being highly cost-effective. They are already fans of your brand, which means they're probably already promoting your brand 'organically' to their friends and families, creating user-generated-content and writing product reviews. When working with influential customers, you can incentivize them to promote your brand in cost-effective ways such as free products or VIP gifts. Your organic advocates are 7x more likely to accept a free collaboration and will be 52% cheaper for ads. Working with organic advocates reduces activation costs and helps brands achieve a higher ROI. 
How to turn your customers into affiliates
Recruiting affiliate partners from your brand community means deep diving into data! You need to analyze your customers' social reach to determine how influential they are. Using a tool such as Upfluence will run this influencer matching analysis for you and uncover a shortlist of potential influencers and affiliates for your brand. Using our native integrations with the likes of Shopify, Woocommerce, Klaviyo and Zapier, means you can identify influencers within any of your brand's databases. This process will reveal which customers have a valuable social reach for your brand and should be considered for affiliate programs, nano or micro-influencer campaigns or your loyalty program.
Leveraging purchase history data from your CRM will reveal your influential customers' average order value, the frequency of their purchases, their favorite items and much more. This information will be crucial to helping you to activate them for your brand. It will help you make strategic decisions about what products they can promote through affiliate links and what type of incentives to offer them to join your campaign.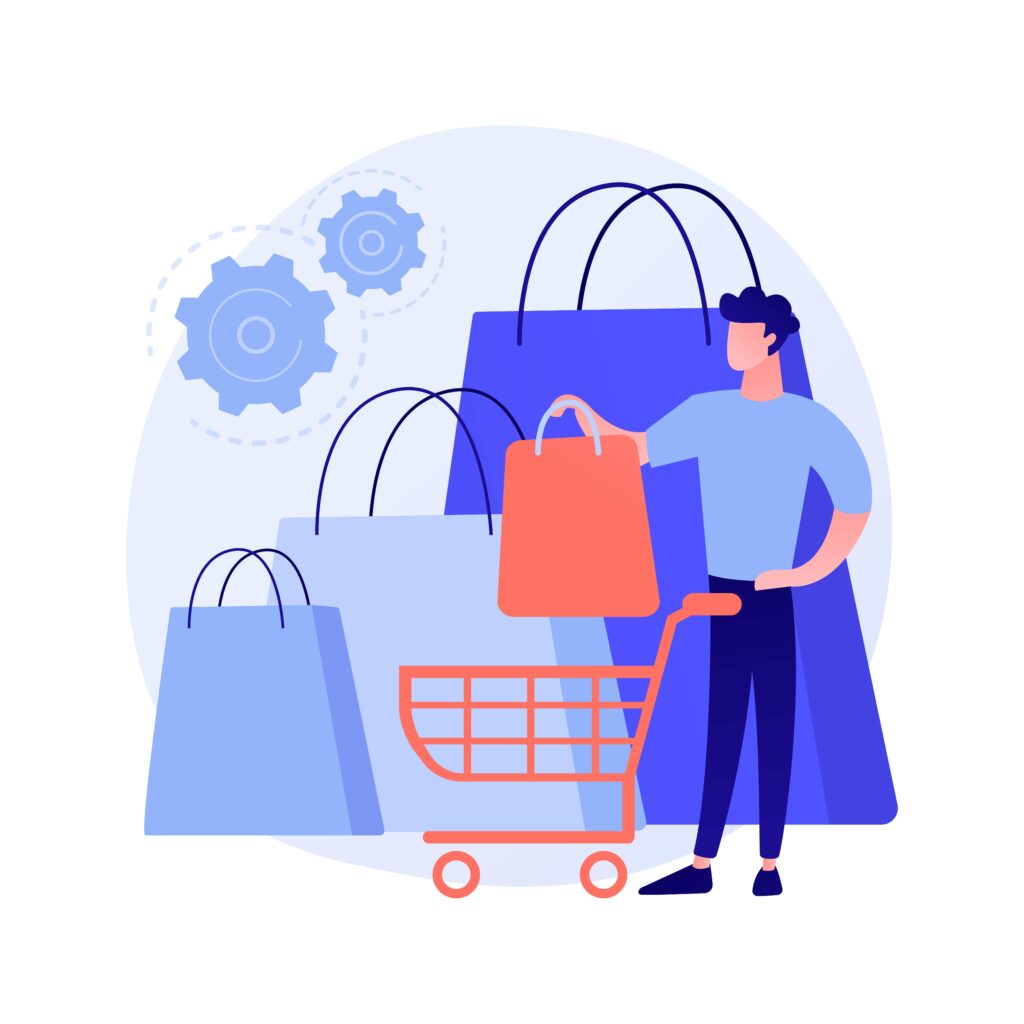 How to compensate your affiliates
Customer affiliates 
Working with customer affiliates gives you the opportunity to test different compensation models. As mentioned before, your customers are far more likely to accept free collaborations and be open to receiving branded swag, free products or gift cards in exchange for promoting your products. 
Influencer affiliates
If you decide to start activating influencers already in your network as affiliates then it's the perfect time to test performance-based compensation. Instead of a pay-per-post model that is common in influencer marketing campaigns, you should opt for a lower flat fee with a variable commission. The opportunity to earn a commission from their sales, is a powerful incentive for influencers to generate as many sales as possible for your brand. A win-win for both! 
Put these affiliate marketing strategies into practice! 
I hope I've convinced you of the value of looking at your brand community as a whole when exploring new partnerships. The best way to put this lesson into practice is to invest in a software to help you with creator management across influencer, affiliate and ambassador campaigns. With Upfluence, you can manage influencer and affiliate relationships in one place, helping you to leverage any of your creators for sales generation through affiliate programs.
Follow the steps outlined in this guide Building an eCommerce Affiliate Marketing Strategy to get started!