Your brand is looking to leverage creator partnerships to drive growth, but you're not sure how best to activate them for your brand. Should you create an affiliate marketing program? Or run an influencer marketing campaign? To help you decide how to make the best investment for your business, we'll dive into these two marketing strategies: affiliate and influencer marketing. In this article, you'll find key definitions, understand the most important differences, and learn why combining affiliate and influencer marketing can kick-start brand growth. 
What is affiliate marketing? 
Affiliate marketing is a sales generation model where a third-party partner known as an affiliate promotes a business' products in return for a commission based on the number of sales generated. An affiliate will distribute an affiliate link (a tracked URL) through which customers can purchase certain products. Every time someone purchases an item through the affiliate link it generates revenue for the brand and commission for their affiliate partner. 
The strategy allows brands to leverage affiliate partners to reach a much wider audience across additional online channels (blogs, newsletters, social media, etc) to convert new customers and drive business growth. This helps brands to expand their audience beyond their owned channels by tapping into the audiences of affiliate networks.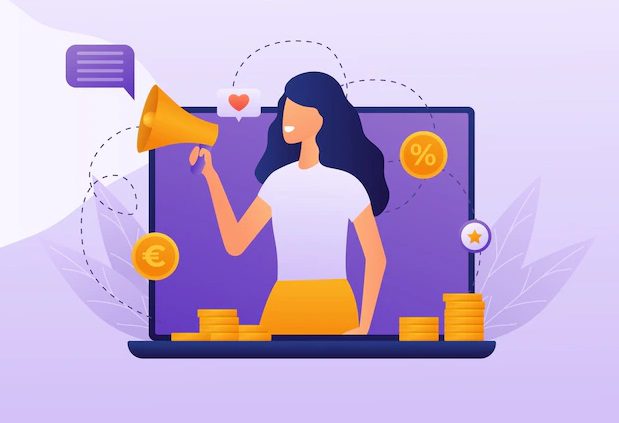 What is influencer marketing? 
Influencer marketing involves a brand partnering with a content creator to promote their business and products on social media. The definition of an 'influencer' is very broad, with brands partnering with influential customers, social media creators, key opinion leaders, and celebrities. Influencer marketing can take many forms, depending on the brand's goals. Influencer marketing campaigns can range from product launches, product gifting, giveaway competitions, live stream shopping events, seasonal campaigns, and more! 
Influencer marketing allows businesses to work with third-party creators to build connections with their target audience and promote key brand messages and products. Brands collaborate with influencers to promote their products in a non-intrusive way that leverages the influencer's authentic connections with their audience. 
Affiliate marketing vs. Influencer marketing 
Similarities
One similarity shared between affiliate and influencer marketing is third-party partnerships. Both strategies leverage external partners in order to reach new audiences. Although the nature of these partnerships may be different, in both instances brands are seeking to broaden their reach by working with individual influencers or affiliates who have built up a valuable online audience of their own. 
Another similarity is that revenue-sharing is becoming increasingly popular in the world of influencer marketing. More influencer campaigns are opting for the affiliate marketing compensation model where an influencer will receive a commission based on the number of sales they generate. When campaigns use coupon codes and tracked links to focus on driving sales, the lines between an affiliate marketing campaign and an influencer marketing campaign begin to blur. 
Differences
While some influencer campaigns increasingly resemble affiliate programs, it's important to understand the main difference between affiliate and influencer marketing. Affiliate marketing has the sole focus of generating conversions and web traffic, whereas influencer marketing has a much wider scope. Influencer marketing campaigns can be designed to achieve many different marketing goals such as increasing brand awareness, boosting engagement, educating customers about products, and encouraging customer loyalty. While influencer marketing can be driven by conversions through the use of promo codes and affiliate links, it has an important role to play at the beginning of the purchase journey too. By boosting a brand's online visibility, creators ensure that they are top-of-mind for customers at the moment they are ready to purchase. 
Influencer marketing is also a versatile strategy that employs a range of different compensation models. For example, product seeding campaigns offer influencers free products as a central component of their compensation. It is also common to pay a flat rate based on the campaign deliverables. Performance-based compensation is popular, but this can be calculated based on a number of factors including total earned media value, cost-per-click, cost-per-acquisition, or cost-per-engagement. In this way, influencer marketing compensation varies compared to the revenue-sharing model that is seen in affiliate marketing campaigns. That said, brands and influencers are becoming increasingly open to the revenue-sharing model. If brands want to generate sales directly through creators, then revenue-sharing offers an effective incentive and fair compensation for influencers, while minimizing the risk for brands as their payout is based on actual sales generated.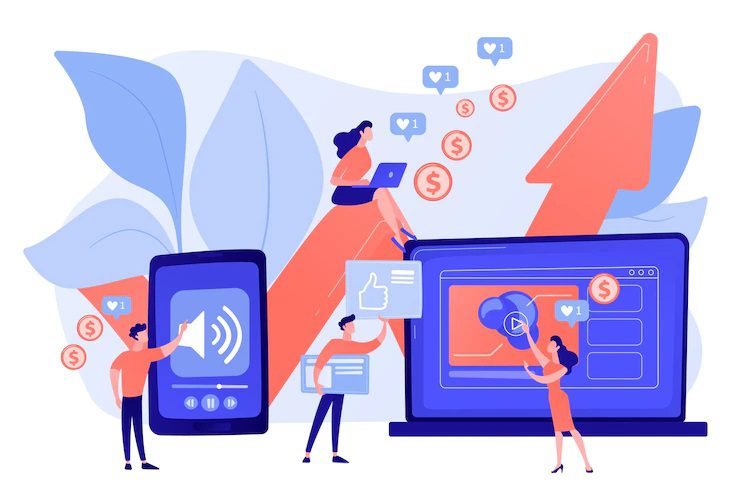 Why choose affiliate marketing?
Brands don't need a large marketing team in order to set up an affiliate program. There are relatively few up-front costs as brands don't need to spend a lot of money on marketing collateral or buying ad space. Some brands may need to pay a one-off setup fee to join an affiliate network. There may also be costs associated with using software such as Upfluence to manage your affiliate campaigns. But in general, affiliate marketing requires lower setup costs compared to other paid marketing strategies. 
Affiliate marketing offers brands the opportunity to make a high return on investment. The risk of overspending is greatly reduced because the performance-based compensation model means that brands pay affiliates according to the revenue they generate. This model protects brands from investing a large lump sum at the beginning of the program based on predicted performance. Instead, businesses only pay affiliates according to the concrete results they deliver.  This also means that affiliates are incentivized to generate as many sales as possible in order to earn a maximum amount of commission. Performance-based spending means that brands are very likely to see a high ROI from their affiliate programs. 
Increase revenue and traffic
Affiliate marketing is a strategy specifically designed to generate sales and traffic thanks to the distribution of affiliate links. Publishers utilize channels such as email marketing, blogs, and social media to distribute their affiliate links to relevant audiences. This in turn leads to an uplift in web traffic and conversions for the brand. Affiliate marketing is clearly driving results for businesses as 20% of brand marketers rank it as their most successful channel. Whereas only 16% rank paid/organic search in first place.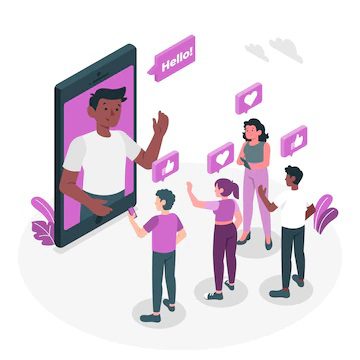 Why choose influencer marketing? 
Influencers build trust and genuine engagement
Working with influencers is the number one strategy for promoting your brand in a non-intrusive way. The best way to reach people is through content that they actually want to see and share. That's where influencers come in. They are popular because of their authentic content, aspirational lifestyles, and industry expertise. People seek out influencer content and trust their recommendations. In fact, 82% of consumers trust the opinions of people they follow on social media, including influencers, to guide their purchasing decisions. 
Influencer marketing is a highly versatile strategy.
A huge part of the appeal of influencer marketing is that it can be completely tailored to your goals. There are many different types of influencers (nano, micro, macro, etc) and a vast choice of campaigns (product seeding, giveaway competition, sponsored posts, product launch, etc). There's evidence that marketers choose influencer marketing to help them achieve a variety of objectives. 86% of marketers reportedly choose influencer marketing to boost brand awareness, while 69% use it to improve brand advocacy. 
Influencer marketing leads to authentic, long-term partnerships. 
Successful influencer marketing relies on brands taking the necessary time to choose and vet their selected influencers. Brands running influencer campaigns, whether through software like Upfluence or an agency, are deeply involved in choosing the influencers most aligned with campaigns, creating an influencer campaign brief, and validating content before it's published. This gives brands a significant amount of control over the campaign process and the messages shared about their business. Whereas joining a third-party affiliate network doesn't give brands the same amount of control over affiliates and the content they publish. By investing more time in choosing and onboarding authentic influencers who are aligned with their values, brands can nurture long-term profitable partnerships.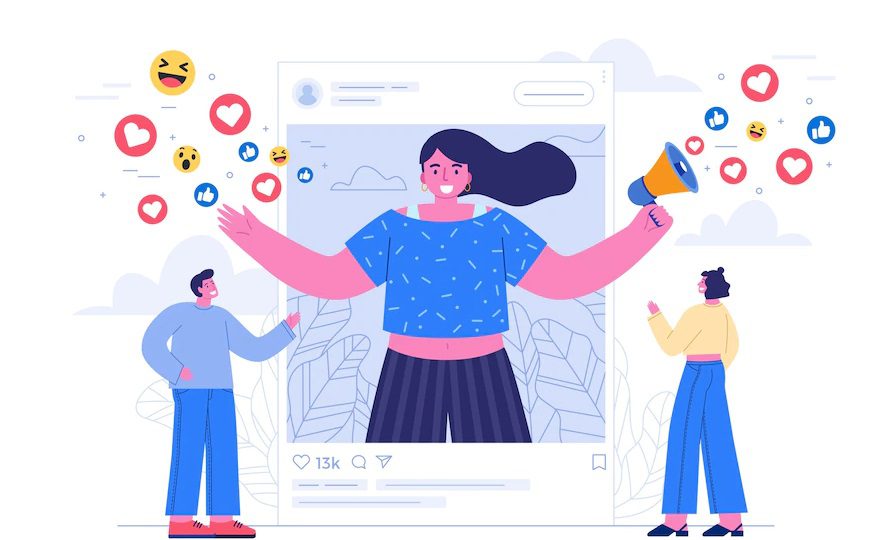 Why combine affiliate and influencer marketing?
Affiliate marketing and influencer marketing offer unique advantages to brands, which is why it can be beneficial to use both strategies within your marketing efforts. Using elements of affiliate marketing within your influencer campaigns can help you to focus on driving conversions and incentivizing creators with the possibility of earning a commission. On the other hand, recruiting influencers as part of your affiliate program can help you reach better-targeted audiences and build trust through authentic content. Luckily, Upfluence helps brands to manage all their creator partnerships in one place by offering end-to-end affiliate and influencer campaign management. 
Now that you understand what each strategy has to offer, you can choose whether affiliate marketing, influencer marketing, or a combination of both are best to meet your marketing goals. 
Ready to put affiliate marketing into practice? Check out this guide to Building an eCommerce Affiliate Marketing Strategy.