In this series:
Cannabis Advertising: Turning Challenges into Opportunities
CBD in Everything, What about CBD in Advertising?
Let's get the ugly truth out of the way: Marketing in the Cannabis industry is still very difficult and largely underresourced. It's not so easy for brands to market their cannabis products the mainstream way – even through digital ads on Google or Facebook. But paid ads are not the only way for cannabis brands to get their names online. What about social media influencers?
Why Influencer Marketing for Cannabis Brands?
Our previous blog posts in this Cannabis Marketing series explained the challenges of cannabis and CBD product advertising. To summarize, there are a few top hurdles that can prevent your company from running a traditional ad:
Cannabis is still not legalized at the Federal level, making it difficult to have mainstream marketing like broadcasting, prints, or even billboard.
The Cannabis Advertising Regulations show that it's possible, but still incredibly difficult to advertise cannabis products even in legalized states.
Most large digital platforms or social media prohibits ads relating to drugs or drug use (including CBD, although there are some leeways.)
The FDA has strict guidelines for CBD products and CBD marketing materials.
This is where influencer marketing comes in, and comes in handy. Although Instagram bans advertisements featuring marijuana sales, there is no ban on marijuana content (content that pushes sales can still raise red flags, but we will discuss that in a little bit.) Some of the most popular hashtags for cannabis yields millions of results on Instagram:  #420 at 37M, #marijuana at 15M, #highsociety at 10M, or #CBD at 9M, etc.
Clearly, people are talking about it, so why not tap into these conversations?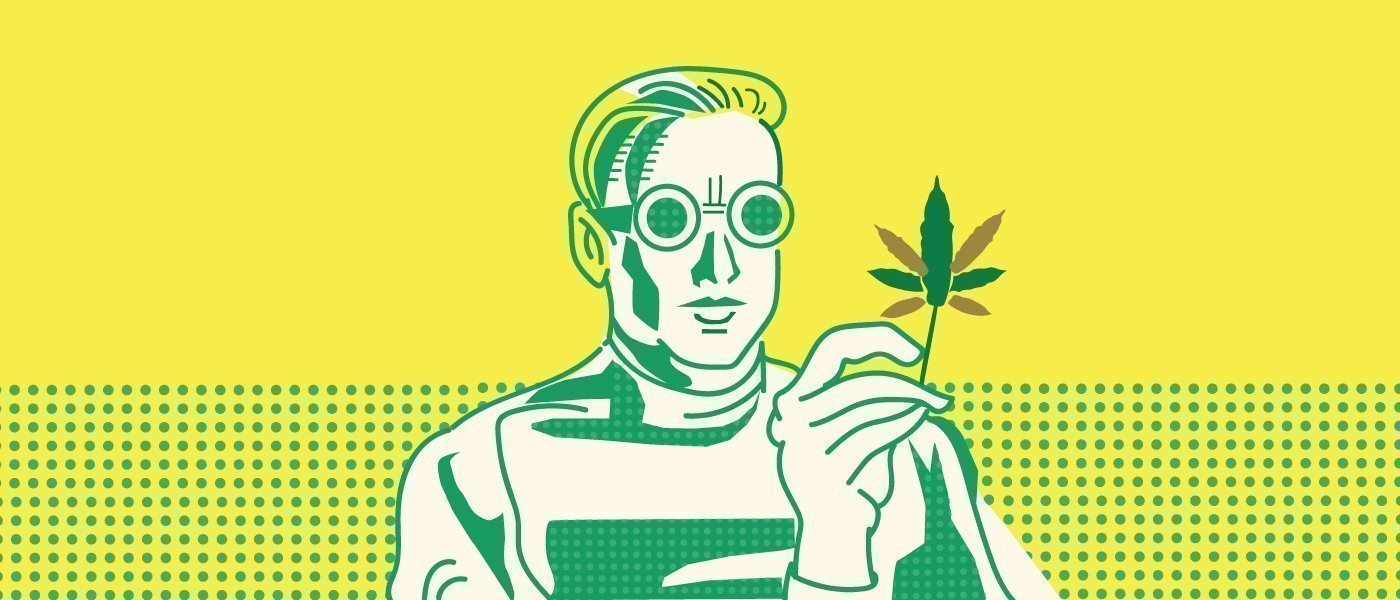 What type of influencers can promote my products?
Depending on your product, location, branding or messaging, the type of influencers you want to work with can fall anywhere between mainstream and niches. For example, with marijuana products, an avid user and/or industry advocate can be very knowledgeable and supportive of your brand and products.
With topical CBD skincare products, for example, virtually anyone who posts about skincare can be open to trying and potentially promoting your product.
With software like Upfluence, you can easily find influencers who are frequently talking about these topics – either marijuana, health, CBD, skincare, or anything that your product appeals to. More importantly, don't forget to take a look into the demographics of these influencers – age range, genders, locations, etc. For example, did you know CBD's key demographic is currently millennial men? (According to DataTrek's report.)
How should I collaborate with these influencers?
Although the ultimate goal is to increase ROI, you might not want to push direct sales through influencer collaborations. This is because Instagram can and will take down posts from influencers that encourage direct sales – including a website link, phone number, purchase methods, discount codes, etc.
Instead, influencers can create content surrounding your products that are more editorial or educational, or even in the form of a product review.
On top of that, make sure you always encourage long-term collaborations with your influencers. Especially for an influencer who frequently create content surrounding cannabis, wouldn't you want your brand to be their top mention?
This is also a good way to provide the influencer with different types of products your company offers, and let the influencers be creative with the different ways they use and the way they mention your brand.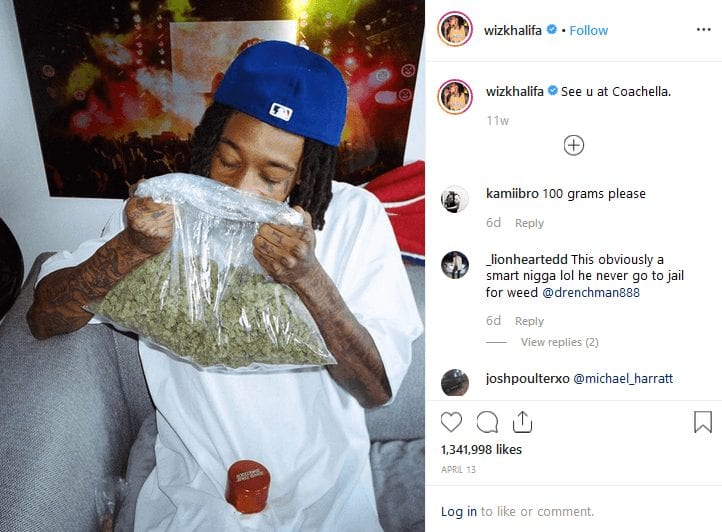 Best practices
For an industry like cannabis, it's important to keep your expectations realistic: Influencers might say no, for various reasons. If your influencers aren't too vocal on social media about marijuana information and usage, there are chances they might be wary of posting about cannabis products.
They might not use cannabis enough, entirely don't advocate for marijuana at all, don't think their audience would be interested, or is simply concerned that their content featuring cannabis will be taken down by Instagram. In this case, there is not much you can do but move on and look for other influencers who are more willing to truly advocate for your product.
With that said, if an influencer agrees to collaborate with you, make sure their agreement is genuine and they could identify with your brand. Be sure to educate your influencers on your brand and products, so that they have enough resources to in turn educate your future customers.
Changing the Landscape
The history of marijuana in the U.S. has been long and complex, and it's still clearly posing a lot of challenges and brands when it comes to selling and marketing their products. While lawmakers are working on policy changes, social media can play a very vital role in changing the landscape for brands when it comes to the conversations around cannabis.
While the limitation of cannabis advertising is still a roadblock, we invite marketers and brands to explore how the current landscape can be a playground for new and exciting changes. With the help of influencers, their audience, and the communities at large, brands can not only have their product and company out to the public, but also bridging the gap between consumers and the industry.
With Upfluence, this doesn't seem like a hectic task. We will give you the tool to explore these communities of influencers yourself – using keywords, geolocations, social media platforms, audience size, and audience demographics. After that, we have all the tools you need to nurture your influencer relationships, including our social listening tool to track the most important metrics to your campaign or the industry's trends.