Recently we learned what can happen when Influencers don't respect FTC rules but what does this mean for the status quo of sponsored content? In order to avoid sanctions, brands using Influencer Marketing must adhere to transparency guidelines; so how is this "obviously" sponsored content really perceived by viewers? It might be different than how you think.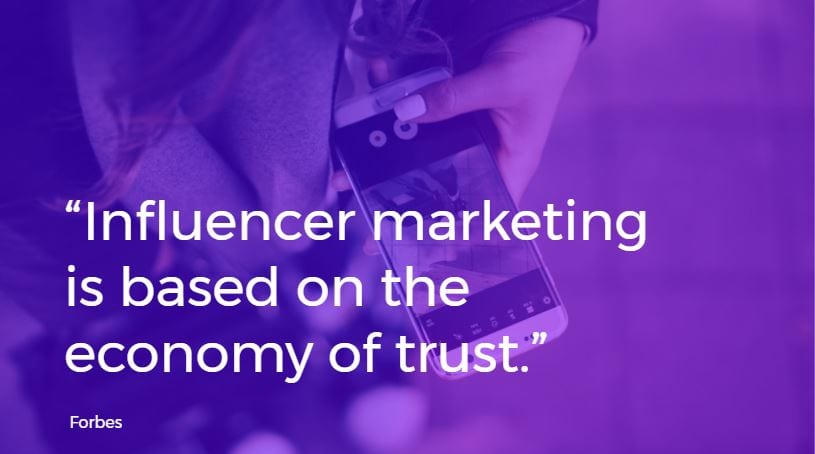 Transparency is crucial to consumer trust…
Influence marketing is not something new, brands have quickly understood the impact influencers can have on their social media strategies and e-reputation. By creating online content in exchange for payment, product, or exclusive offers – Influencers have become the new face of PR. That being said, if not clearly marked, these paid partnerships can call into question current legislation.
When companies include influencers in their marketing arsenal, transparency becomes essential. A sponsored post that is not clearly disclosed can jeopardize trust with your potential customers. For many companies, the acquisition of customers is a long process where repeat exposures are necessary. Being transparent sustains your relationship-building effort, avoiding any false steps in the acquisition process.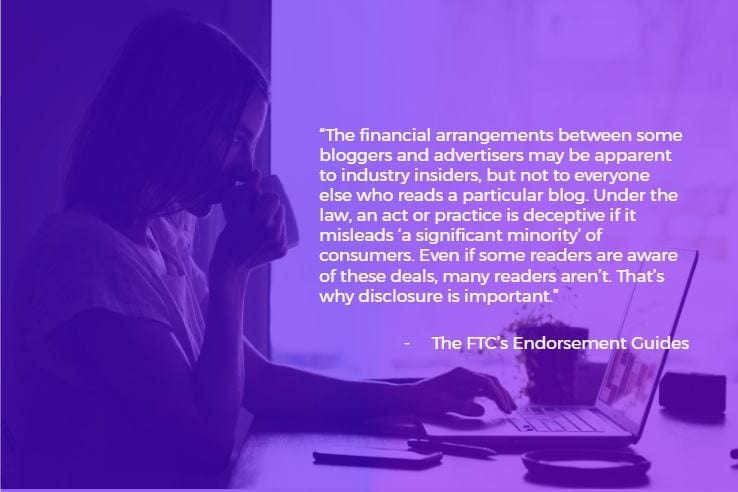 Beyond marketing strategy, transparency is required by the FTC which aims to ensure the credibility of endorsements. How does it work? Imagine you are planning a vacation and you read a blog review talking about how a resort is the most luxurious place the blogger has ever visited. If you know the author has been paid by the hotel to stay there, that will definitely affect the weight you give to the blogger's endorsement. That is why the FTC requires the relationship that exists between an influencer and the brand to be transparent.
…And can improve the measurement of campaign results
In June 2017, a marketing agency called Mediakix led a study reviewing posts from Instagram's 50 "most-followed celebrities" throughout one month. The results showed that almost 93% of the posts did not meet FTC transparency requirements. Mediakix underlined that ensuring the community's ability to identify sponsored posts is important but it could also improve insight tracking in paid partnerships.
Social media platforms like Instagram aim to implement features where users can more easily identify if a post is sponsored. According to Charles Porch, the director of Instagram's creative program, both advertisers and influencers are looking for a clear, straightforward way to produce content. Reinforced by pressure from the FTC, Instagram began developing new features for paid posts in June 2017. What's in store? Tagging a brand as a sponsor will include a paid notification symbol at the very top of the post or the story. Furthermore such a tag would also allow the advertiser to access the same data as the influencer which is useful for tracking the post's actual reach and engagements.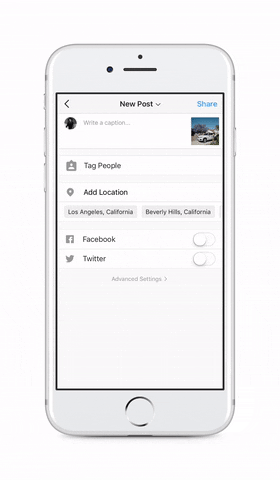 How do consumers perceive sponsored ads?
Understanding how consumers react to sponsored posts is key to the future of influencer marketing. A 2016 study published in American Behavioral Scientist has foregrounded the notion that consumers are becoming more accepting of native advertisements, specially for two reasons: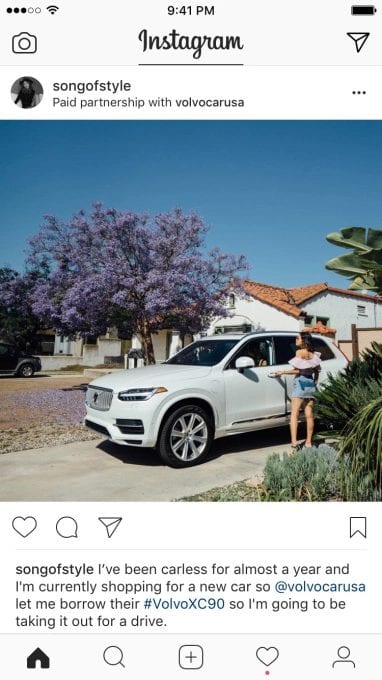 First, the credibility of a company will not be damaged if customers already have a strong relationship with the brand. Secondly, if the ad provides information that is useful to the consumer, reactions will be favorable regardless of whether it's sponsored.
In short, there's no reason to take the risk of not disclosing your ads. In a trial with two test groups (half of them aware of the paid partnership and the other half unaware) individuals were asked to read examples of native ads. The result? The readers informed of the nature of the content reported that the relationship they had with the brand was not affected. The study showed that if the individual found the content useful, their perception of the brand was favorable whether the sponsorship has been disclosed or not. Moreover, respondents who had a positive attitude toward the brand before the survey had an higher perceived value for the native advertising.
"The main message here is that if you can create something that is interesting and use extremely compelling storytelling with interesting multimedia, you can hold people on the page," summarized Professor Sweeters, who led the study.  
Conclusion
What we wanted to highlight in this article is how transparency and consumer perceptions may affect your influencer marketing strategy. More than just respecting FTC rules, understanding the behaviors and expectations of consumers is essential. From a business standpoint, transparency presents new, improved ways to measure and share results. Brands will soon be able to track the insights of paid partnerships using features provided by social media platforms. From a customer point of view, recent studies show that transparency does not affect the credibility of a company rather by providing useful information and a clear disclosure, it could improve it.