Influencer marketing on a global scale requires a strong campaign message and a tailored strategy to make an impact with diverse audiences worldwide. Global brands and agencies tasked with creating such campaigns need to decide which elements are the same in every country (the overarching message, call to action, content format, branding, etc) and which parts can be customized to resonate with local audiences (language, hashtags, local messaging, local events, etc). But this doesn't need to be complicated! We'll share some key tips for running global influencer campaigns. 
Work with local influencers
When planning a global campaign it's important to take time to select influencers who will help you have the biggest impact. Although it might be tempting to recruit a celebrity with a global reach, a better (and more cost-effective) strategy is to collaborate with influencers on a regional or national level, who are industry experts that have built up a strong online community. It's rare to find one global celebrity who will appeal equally to all audiences worldwide, so working with a cohort of influencers from around the world will help your brand's or organization's message spread far and wide. 
What's more, influencers know their followers inside-out and will be able to create content that's completely tailored to the local context whilst being part of a much larger campaign. Influencers who use the local language and cultural references will drive more engagement with their authentic content as people can relate to them more than global superstars. Depending on your campaign, you can focus on selecting niche micro-influencers who are experts in the industry, or local and regional public figures such as TV personalities or authors.
Create a flexible campaign
It's important to remember that global influencer campaigns shouldn't be one-size-fits-all. When creating your campaign brief, consider which aspects can be adapted locally to help you achieve maximum social engagement. Influencers are trusted partners to whom you can delegate a certain amount of creative freedom. They'll know how best to translate campaign slogans and hashtags so they appeal to their followers. The added value of working with influencers is their authentic content and personal style, so don't be afraid to create a flexible brief and trust your creators will know how best to communicate your message to their audience. 
A great example of a flexible campaign that encouraged influencers to share their personal experiences was run by Unicef, WHO, and their partners during the height of the COVID-19 pandemic. Parenting influencers from different places including North America, South America, India, and South Africa helped to raise awareness of Unicef & WHO parenting tips during the pandemic by sharing Instagram content about how they were using the tips with their own families. The campaign concept worked well in every country because the influencers were able to share concrete examples of positive parenting from their real-life experience. Creating content based on first-hand experiences is a surefire way to boost authenticity and share posts that are relatable for other parents and carers. Find out more about how Unicef & WHO ran their successful global campaign on positive parenting with help from Upfluence. 
Tap into the local context
When planning a global campaign, learn about the countries and audiences you want to target. Knowing more about your target audience will help you make the campaign relatable and relevant to them. You could also plan certain activations around the seasons, holidays, and events in each context. For example, a Christmas campaign in December or a Back to School campaign in August/September will work really well in the USA. However, it wouldn't work so well in a country where they don't celebrate Christmas and have a different school calendar, so don't forget to do your research! This kind of knowledge can help you plan culturally sensitive campaigns and identify unique opportunities for your campaign. Perhaps there's a big sporting event or national holiday taking place during your campaign timeline, work with your influencers to think of ways to tap into these events and gain visibility for your global influencer campaigns. 
An example of a brand creating influencer-generated content tailored to their different international audiences comes from Lavazzo. An Italian brand with a global presence, Lavazza has teamed up with creators in the UK and the US to raise brand awareness with seasonal content. 
July is Wimbledon season in the UK, and as an official supplier of the international tennis tournament they have teamed up with coffee influencers to create signature cocktails to enjoy whilst watching the match. Lavazza shared the content across their UK social media accounts, using Wimbledon as a lever to build brand awareness online. They collaborated with coffee expert and creator @some_coffee_guy to create fun recipe videos on how to make their signature cocktail for the Wimbledon final.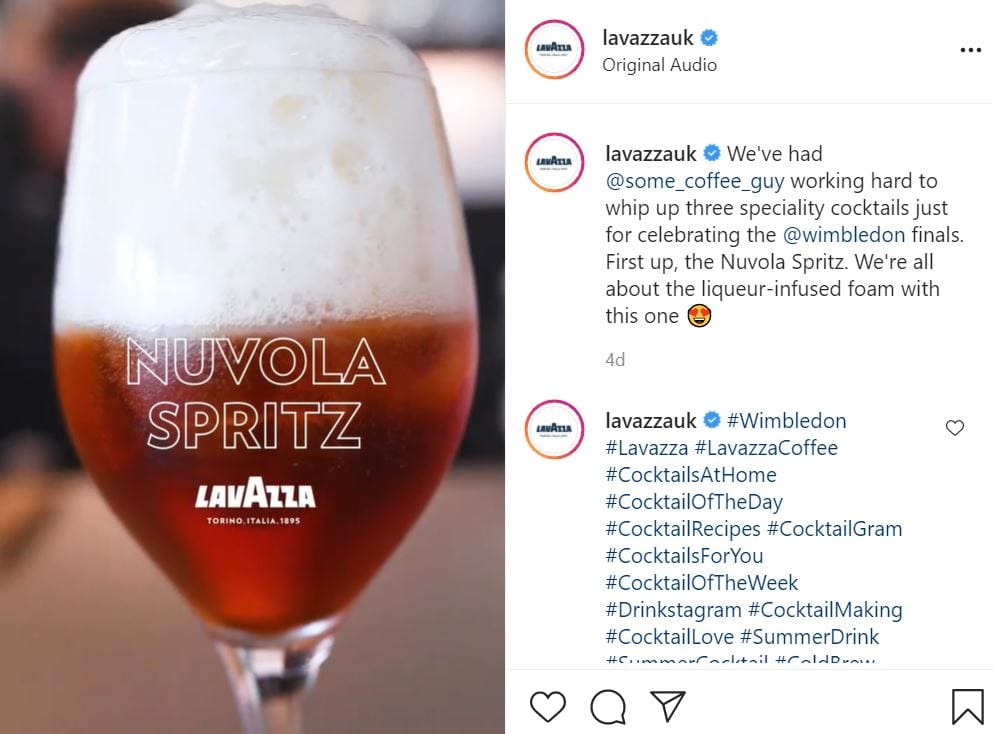 Halloween is a huge holiday in the US, which Lavazza leveraged as an opportunity to drive sales with some Halloween-themed influencer content that resonated with a US audience preparing for Halloween festivities. Lavazza collaborated with American chef and cookbook writer @primal_gourmet to create Halloween-themed sweet treats and promote their Halloween 20% off sale.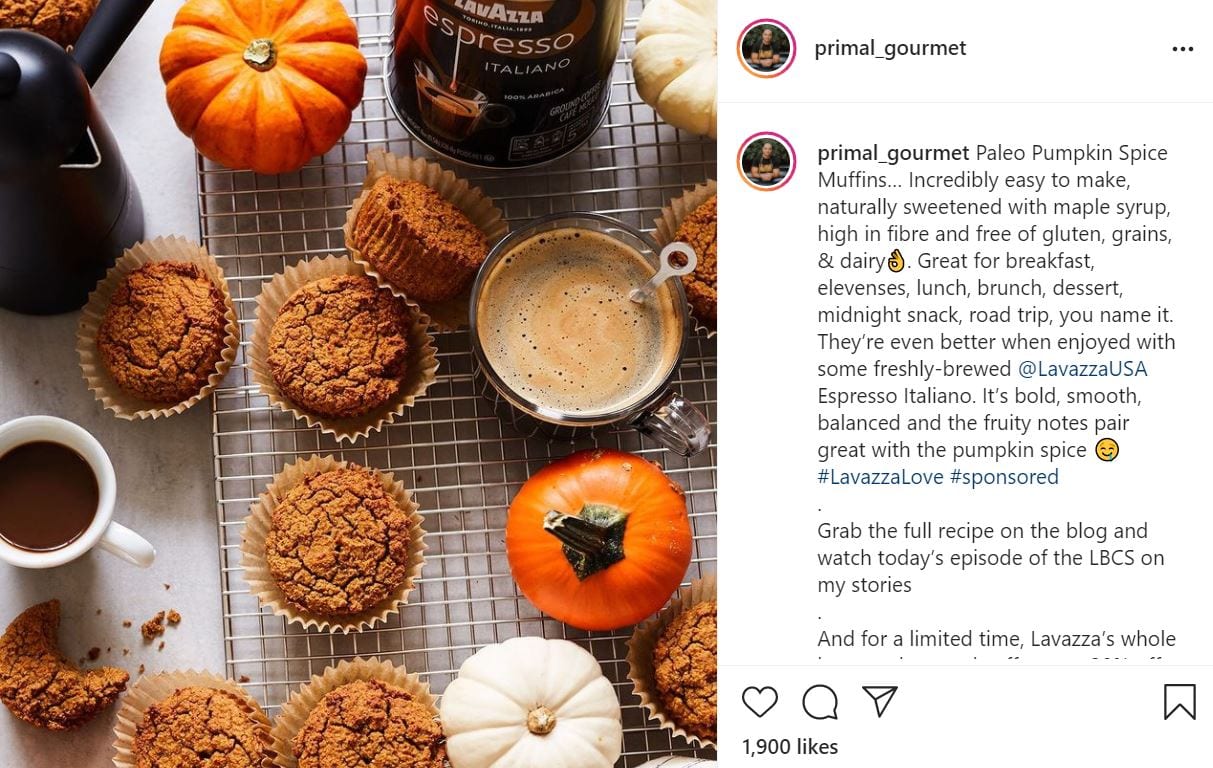 In this way we see how collaborating with influencers based in specific locations is key to strategic audience targeting and authentic content creation that will engage your chosen audience demographic.