The winter holidays are a huge moment in every business' calendar. It's the biggest shopping moment of the year and a key opportunity for brands to drive growth and finish the year with top sales results. That's why there's so much pressure to get holiday marketing campaigns right. In 2022 that's not an easy feat due to certain holiday season consumer trends. But don't fear, holiday marketing tips from Upfluence's experts are here to help!
Consumers are tightening their belts as a result of inflation, and brands are battling rising advertising costs. With this in mind, some brands are doubling down on creator campaigns as a way to reach new target audiences and drive conversions through authentic content. 
Leveraging the popularity of social media creators in your niche is a cost-effective way to boost the reach of your holiday promotions and drive more sales. If you're working with brand ambassadors, creators, influencers or affiliates in your holiday campaigns then these top holiday marketing tips are for you!
Why influencer marketing is important for your holiday season?
With people spending more time online, influencer marketing is an important channel for reaching those researching, browsing and making their holiday purchases online. Whether they're using social media for downtime or for shopping, a well-placed influencer partnership can plant the seed of their next holiday purchase. We know that social media plays a huge role in product discovery and influencing purchases thanks to the rise of social commerce. Brands targeting a younger audience should be harnessing social networks for their holiday campaigns as 60% of Gen Zers will be using social media for their holiday shopping. 
Shopping during the holiday season can be insanely stressful. This is why we often look to people we know for recommendations, or online gift guides, and inspiration for those who are so hard to buy for. With that in mind, as a brand, you can utilize collaborations with influencers in order to bring this value to consumers. After all, an authentic influencer can act as a trusted friend, a knowledgeable shopping guru, or simply an advocate for an easy gifting solution this holiday season. Running a creator campaign is particularly relevant for your holiday marketing strategy as Deloitte reports that 30% of holiday shoppers follow influencers.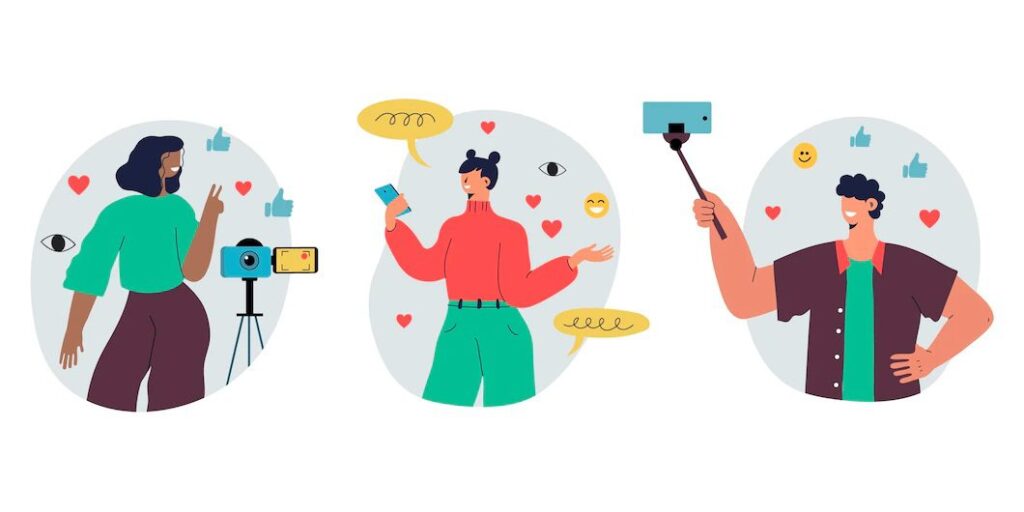 Holiday marketing tips for influencer marketers
Select the Perfect Influencer
We always emphasize the importance of finding the perfect influencer as the first step to a successful campaign. During the holiday season, brands need to focus on this part even more, simply because we want to nail down relationships with the most trusted influencers. Here are a few things to keep in mind as you search and select your list of influencers:
Influencers in the same industry as you will be able to promote your products more authentically and naturally. Influencer marketing holiday-themed campaigns can work for all kinds of industries including food, plants, home decor, and technology. Don't be afraid to think outside the box when recruiting influencers, and consider how to match influencers to your buyer personas when they're buying gifts for their friends and families. E.g a female influencer could still promote a male fragrance if she's buying it as a gift for her dad. 

Look for influencers who could have a personal story that's related to your product. Consider activating your most influential customers for your holiday campaigns. Identify your customers who have a high-value social reach using

Upfluence's influencer matching tools

, and invite them to collaborate on a holiday campaign, sharing their real-life experiences with your products and why they love your brand.

Find an influencer that fits the size of your budget. It is tempting to spend all your money on a celebrity, or a macro influencer. However, medium or even micro-influencers can actually bring more value to your investment – since they have a closer relationship with their communities.
Plan Ahead of Time
If you've worked with influencers before, you'd know that it could take months before a campaign officially begins. This is especially true during the holiday season, when everyone is busy and every brand is reaching out to influencers in hope of a collaboration. That's why it pays to plan ahead of time and start recruiting influencers and planning your holiday influencer strategy early on. 
Brands should plan to make use of key dates such as Halloween, Thanksgiving and Black Friday to share relevant influencer content and introduce new products. People will be looking to capitalize on deals, so don't wait until December to begin using promo codes and giveaways – start building excitement from now!
Long-term influencer collaboration is more beneficial
At Upfluence, we always believe that long-term relationships are more beneficial down the line. In times of economic uncertainty, brands should be investing in creator partnerships within proven profitability and scaling the marketing strategies that work. With up-coming seasonal holidays such as Valentine's Day and Mother's Day, consider which influencers from your holiday marketing campaigns can be activated in future campaigns. After all, the best thing about working with influencers that genuinely love your brand is that they can promote your products all year round.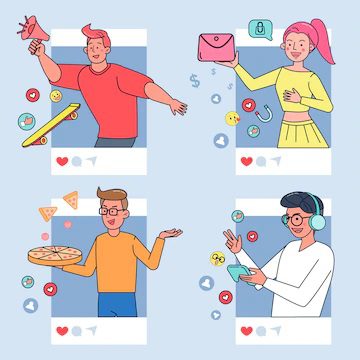 Choose the right product and services to promote
People are easily frazzled when presented with too many choices – which is one of the reasons why the holiday season is stressful. Consumers are bombarded by brands, products, and choices when all they want is a simple solution to their shopping problem. There will be the added stress of shopping during a pandemic so be sure to offer a seamless eCommerce experience if you have an online store, and clearly communicate the steps you're taking in-store and whether services like curbside pick-up or free delivery are available. Communicating clearly, and early on will help to reassure customers and restore the familiarity of shopping with their favorite brands. 
A key consideration for consumers this year will be the cost of products. For 45% of consumers, cost will be the most important factor for their purchase decision. This means brands need to be sensitive and strategic about the products they promote during the holiday season. A top holiday marketing tip for luxury brands is to drive sales for big ticket items by offering Black Friday discounts or creating different seasonal lines catering to different price points.
Choose a theme appropriate to your product and the influencers' personality
The holiday season is a great time to be creative. With influencer marketing, your brand has the ability to come up with a theme that's appropriate to your brand, as well as the influencers' personality – at a much lower cost.
A theme that's personal, emotional, and focuses on relationships, family, partnerships, etc. is a low-hanging fruit that is guaranteed to work well, simply because this is

the

season for it. Any products that help people make the most of their time together or help people connect with faraway loved ones are likely to perform well.

It's been another difficult year for many, so why not focus on affordable luxuries and little treats or stocking fillers. Even if people don't have the budget to splash out on an expensive watch, they will be drawn to other products that contribute to well-being or provide a fun distraction from the news. 

With people looking to save money this year,your influencers can help promote your products as part of DIY tutorials. From recipes, to make-up tutorials, crafts, to homemade gifts and cleaning, think about how your product can be used to help people get creative with DIY. 

Brands can also have a theme of holiday wish list/gift-guide as a fun and practical way to promote their products. This works great for products that are segmented into categories like children's toys, self-care products, outdoor products, etc.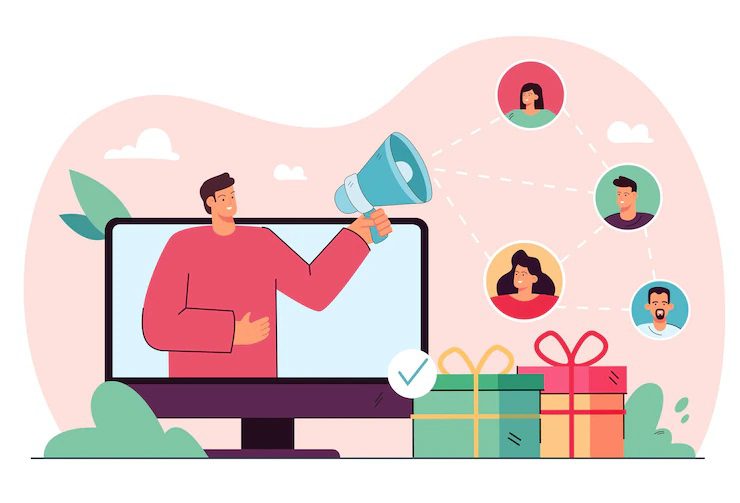 The value of giving back
The holiday season is traditionally the season of giving back. If possible, your brand can offer a "feel-good" element to shopping, like a small percentage of sales would be donated to certain organizations. For companies who choose to do this, they can even partner with influencers who care about social issues and public good.
Measure and track your campaign
You can come up with a unique hashtag for the holiday campaign – something that's memorable, relatable, and allows you to track how your campaign performs. If you're driving sales with an affiliate campaign, you can use Upfluence's eCommerce integrations with Shopify, WooCommerce and Magento  to generate promotional codes for affiliate campaigns and track and attribute sales.
Use these holiday marketing tips to optimize your holiday marketing strategy and make sure you'll get the most from your creator partnerships. These top tips will help you adapt the unique context of the 2022 holiday season. 
Make sure your holiday marketing campaigns are ready to help you smash your Q4 sales goals with this ultimate guide to Holiday Season Influencer Marketing.