With the popularity of gaming at an all-time high, food and drink brands have spotted an opportunity to reach new audiences by leveraging the crossover between video gaming and convenience food. Playing video games and snacking seemingly go hand-in-hand. What better fuel for a long afternoon of gaming than your favorite soda and fast-food treat? Food and beverage products that require zero preparation and are easy to consume can be successfully marketed as part of the gaming lifestyle. As we'll explore below, food and beverage brands are one of the most significant non-gaming niches to be launching Twitch campaigns and e-sports sponsorships to drive brand awareness. 
Twitch is a social media platform dedicated to video streaming that's hugely popular with gamers. In 2020 when people were spending more time at home, Twitch saw a huge increase in usage.  Brands saw the rising audiences on Twitch as a great opportunity to launch influencer marketing campaigns on the platform. Indeed we can see a big spike in the number of Twitch influencer marketing campaigns in the last quarter of 2020 according to Upfluence data published in Influencer Marketing Hub's State of Influencer Marketing Benchmark report. The interest in influencer marketing on Twitch isn't reserved only for gaming brands. As food and drink brands look to target their ideal audiences, they are turning to gaming influencers on Twitch. 
Raise brand awareness with giveaway campaigns
Fast-food brands such as Pizza Hut have leveraged giveaway competitions as a way to generate interest in their brand among the gaming community. Pizza Hut and Microsoft have launched partnerships at strategic times of the year, for example around the anniversary of the Xbox game Halo, or for the launch of Halo 4. For their holiday season giveaway campaign, customers had the chance to win an Xbox One S, a custom-made Pizza Hut game controller, and a voucher for every order of Pizza Hut's 'Triple Treat Box'. The element of competition and the possibility to win prizes makes these kinds of partnerships very appealing, after all, any gamer will tell you that they love winning!  This type of campaign is a fast-track to increasing sales, whilst reinforcing the connection between food brands and gaming. This partnership between a food brand and a video game brand successfully mimicked classic holiday season campaigns as it was focused on feeding a crowd and gift-giving. Pizza Hut's consecutive partnerships with Xbox around anniversaries, game launches, and the holidays mean that Xbox gamers have a positive view of the brand, associating it with key celebrations. A great long-term brand awareness strategy by Pizza Hut!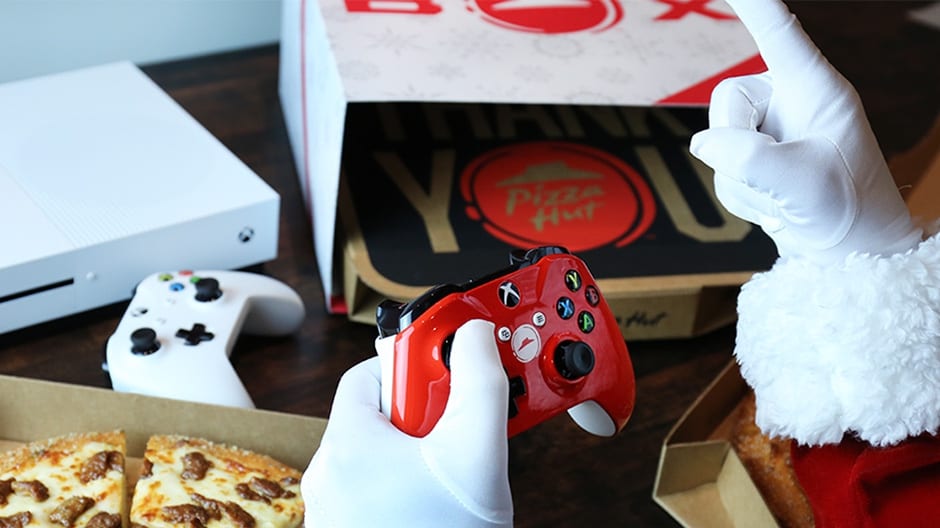 Food and drink brands team up with Twitch influencers for marketing campaigns
KFC had another approach to running their giveaway, opting for an interactive campaign involving well-known gaming influencers Dr Lupo and Anthony Kongphan. The duo battled it out in PlayerUnknown's Battleground and live-streamed on Twitch for their fans to watch. After every win in the game, the viewers also got a chance to win. By typing the phrase 'winner winner' in the Twitch chat they were entered into a prize draw to win KFC gift cards and gaming merchandise. Leveraging the support of two popular streamers gave the partnership credibility in the eyes of the audience. KFC was able to promote brand awareness by making their brand part of real-time game-play, tailoring the campaign to their chosen platform and target audience. Incorporating Twitch chat added an interactive element encouraging the audience to engage with the campaign. The brand leveraged elements which were already familiar to the gaming audience i.e their favorite influencers, a well-known video game, and Twitch chat. This meant that as a non-gaming brand it was much easier for them to seamlessly integrate into the gaming world. 
Fuze Tea's campaign with gaming influencers is another great example of industry crossover. When looking to promote their infused ice tea drink to a younger audience they decided it was time to take the leap and create their first Twitch campaign. The brand tailored its brief to Twitch influencers, creating a campaign where streamers would promote the drink during one of their breaks during a long live stream. The aim was to build brand awareness amongst the younger generation, helping them to associate Fuze Tea with a moment of pause and relaxation. This shows the importance of adapting content to fit the chosen social media platform, especially when it concerns non-gaming brands who are trying to reach a gaming audience. You can find out more about Fuze Tea's success with gaming influencers by reading their case study.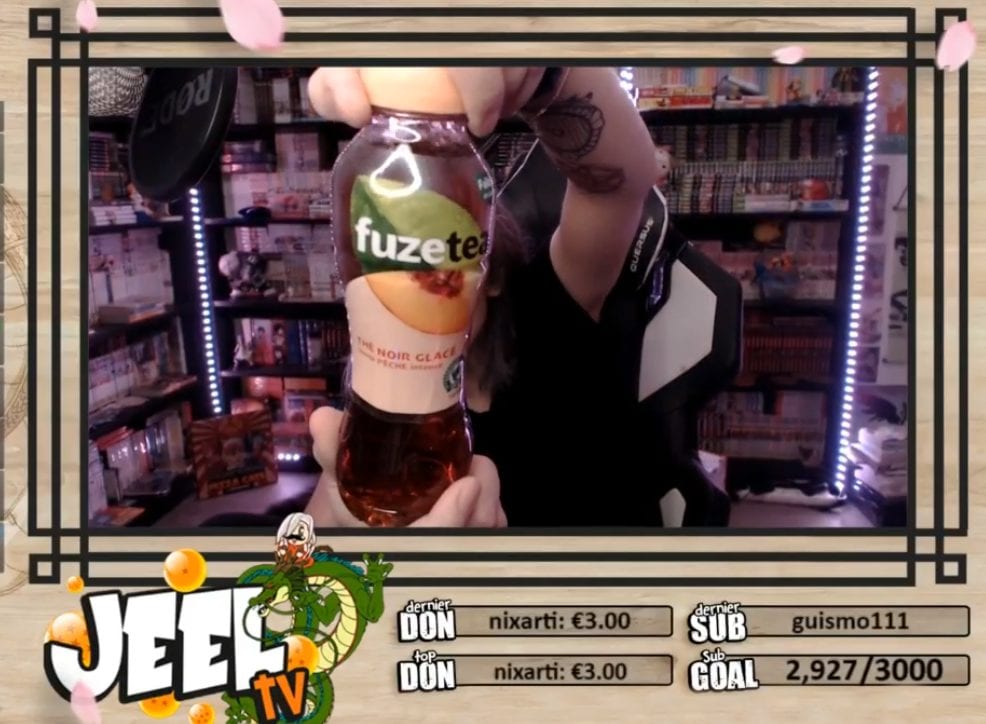 Sponsor esports tournaments to scale marketing campaigns
Another approach to marketing to gaming audiences is by sponsoring esports events. Event sponsorships give brands great visibility, just take inspiration from Dorito's event the 'Dorito Disruptor Series' launched last year. Over the course of 10 events, Doritos teamed up with 5 top Twitch influencers including Tyler "TeePee" Polchow to promote the tournament and raise brand awareness. By collaborating with gaming influencers to host a series of esports events across different games, brands can truly scale the reach and impact of their campaign. The esports audience is growing significantly with an 11.7% year-on-year growth rate in 2020. If you combine this with the large community size of the Twitch influencer partners, like Tyler "TeePee" Polchow who has 616K followers, the potential audience reach is huge!
10 Events, $10,000 & Doritos for a Year! Tune in to watch squads take on the Doritos Disruptor Series powered by @Twitch Rivals. @TylerTeeP hosts #LiveFromWarzone today at 1PM PT | 4 PM ET https://t.co/gO5ubAB9t1 pic.twitter.com/mLeU1Jxl5D

— Doritos (@Doritos) May 28, 2020
How G Fuel became the official energy drink of esports  
Energy drink G Fuel has become a prolific partner in esports events. They have previously sponsored Turner and WME/IMG's Eleague which included naming the Eleague studio in Atlanta the 'G Fuel Eleague Arena' and becoming the official energy drink of the competition. As an early adopter of marketing to an esports audience, G Fuel has expanded their influence in the esports arena as the popularity of esports has grown. 
Since 2020 they have extended their partnership with US esports team FaZe Clan focusing on creating a long-term brand partnership and investing in content creation by creating a purpose-built G Fuel studio in the FaZe Clan house. As part of their broader brand awareness campaign, the brand has developed a dedicated drink called 'FaZeberry' for the team. Collaborating on a custom drink for the team solidified G Fuel's place in the gaming world, and helped to bridge the two industries together in one unique product. 
The brand has also created strong individual partnerships with esports players by activating them as brand ambassadors. The brand focuses on creating products and experiences that help gaming stars connect with their fans. G Fuel has worked with their ambassadors to create individual custom drinks, such as 'Tropical Rain' which was made for the team's top player Nord 'Faze Rain' Shat. These kinds of product collaborations show that partnerships work well when brands aren't afraid to let go of creative control and work with influencers to make something truly unique that's exciting for their community. 
Officially part of the @GFuelEnergy family, now we just have to discuss my bath water flavor. Use code Wrk at check out for 10% off https://t.co/3jInCyToH0 pic.twitter.com/t0MxsCK2Y1

— Marcel (@BasicallyIDoWrk) February 26, 2021
Food and drink brands have demonstrated how non-gaming brands should approach marketing in the gaming arena. We've seen how brands can create successful partnerships by offering something unique to gaming audiences through giveaways or innovative product collections. These top examples also show how brands can scale their brand awareness efforts with Twitch influencer campaigns and esports sponsorships. Non-gaming brands should take inspiration from this blueprint to collaborate with gaming brands. 
If you'd like to speak to a specialist about leveraging gaming influencers as part of your marketing strategy, we'd love to share our expertise with you.