Are you ready to start getting more value from your influencer marketing campaigns? Influencer whitelisting is a strategy with many benefits, promising even greater reach and better-performing social ads run via your influencer's social account. In this how-to guide we'll explore the steps to running whitelisted ads on Instagram and Facebook. 
What is influencer whitelisting?
It's the process of influencers setting up brand access to their social media ad accounts so businesses can run paid promotions and target lookalike audiences via the influencer's profile. Influencer whitelisting helps brands to repurpose influencer-generated content by promoting it through paid social media ads. 
Why do whitelisting on Facebook and Instagram?
Influencer whitelisting works on two levels. First of all, running ads through your influencer's social media profile will help you to reach more people as you can target lookalike audiences who match the demographic of your influencer's followers. Users are more likely to engage with ads published under an influencer's profile as it doesn't look like corporate content. Secondly, social media ads that leverage top-quality influencer content (as opposed to corporate, brand-owned content)  will naturally drive more ad engagement. Influencer content whitelisting is a top strategy for getting even more value from your influencer marketing campaigns. For more tips, check out this guide to delivering high-performing influencer campaigns. 
What's more, Instagram still has the largest share of influencer marketing spend (around 45%), making it a strategic channel for bands who will be able to reach relevant audiences beyond their influencer's followers through whitelisting. 
Learn about the benefits of influencer whitelisting for brands and creators in this blog. 
Follow our step-by-step guide to getting started!
How to set up influencer whitelisting on Instagram (and Facebook)
For brands and influencers: Setting up Facebook Business Manager
To be able to run ads on Facebook or Instagram both the brand and the influencer will first have to set up a Facebook page and a Facebook Business Manager account. Even if you usually run influencer campaigns on TikTok or YouTube, your influencers will still need to set up an account on Facebook, if they don't already have one. It takes 2 minutes, you can follow the simple steps to do that here.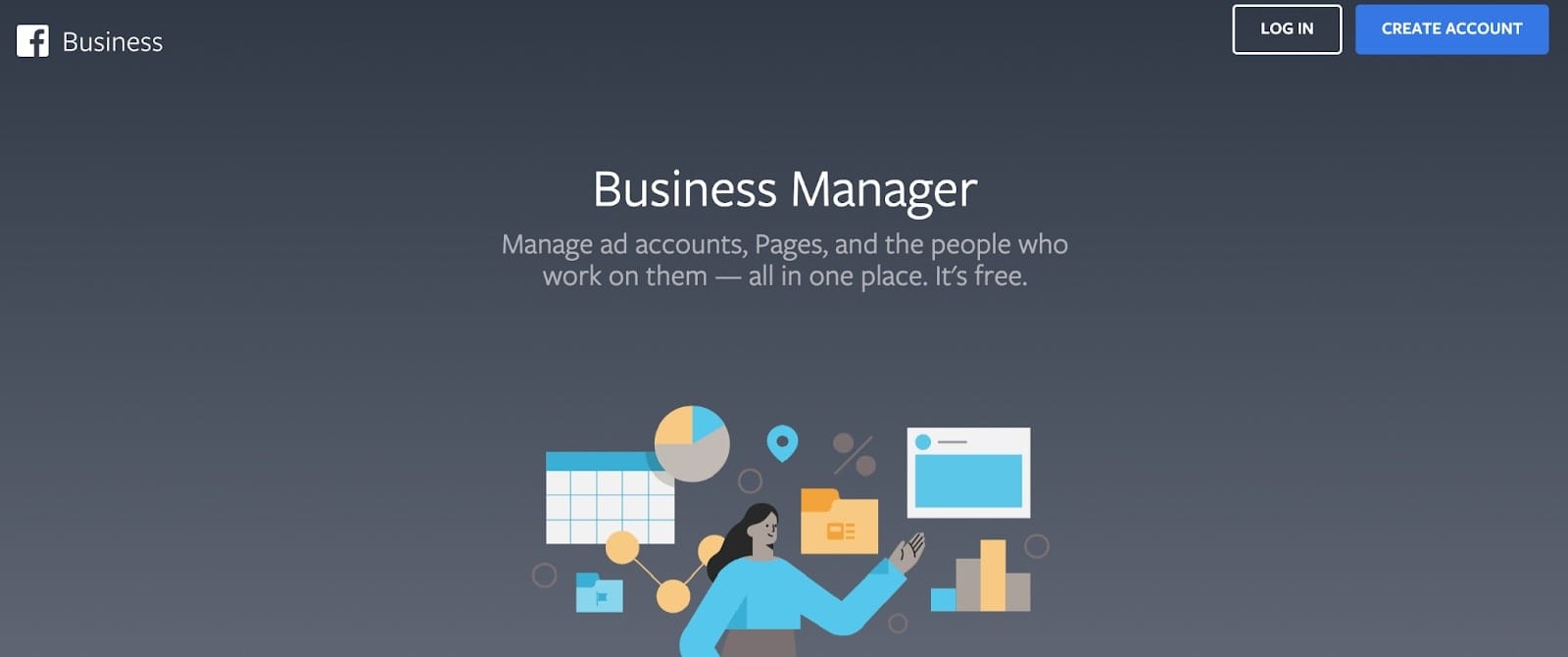 For influencers: Sharing assets with your brand partner 
Influencers will then need to give brands access to the content within Facebook Business Manager. 
1.Simply, open Facebook Business Manager > Business Settings > Users > tap Partners.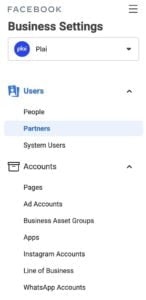 2. Then, tap the Add dropdown > select Give a partner access to your assets

3. Enter the brand's Facebook Business Manager ID > tap Next.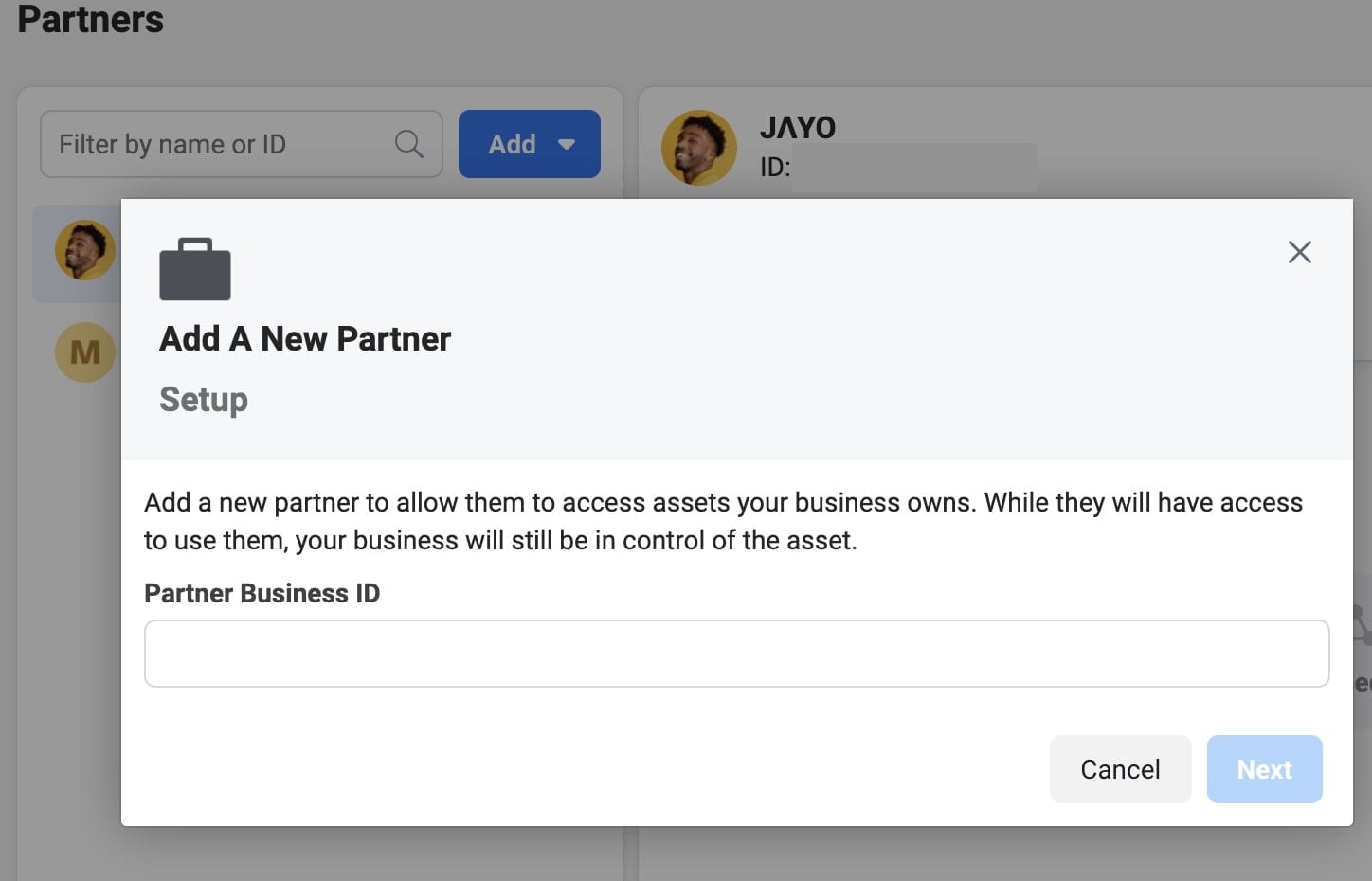 4. Select Assets and Permissions for our brand partner to access
5. Choose the Facebook Page and Instagram Account Assets the brand will use for whitelisting.
Top tip:  For greater audience targeting, request access to Pixels to help your brand build custom audiences that match your target customer demographics.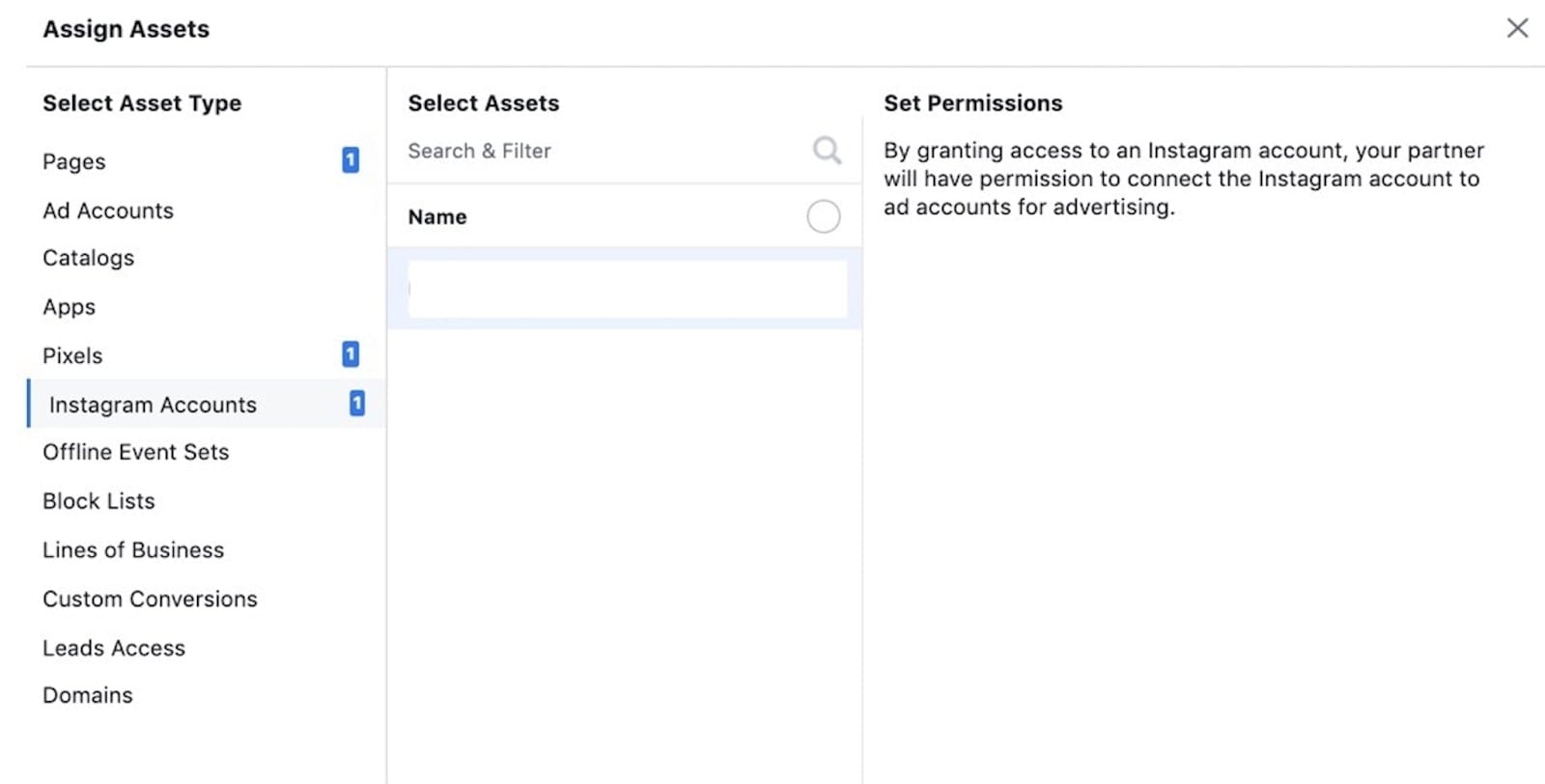 6. Set the permissions level to Create Ads.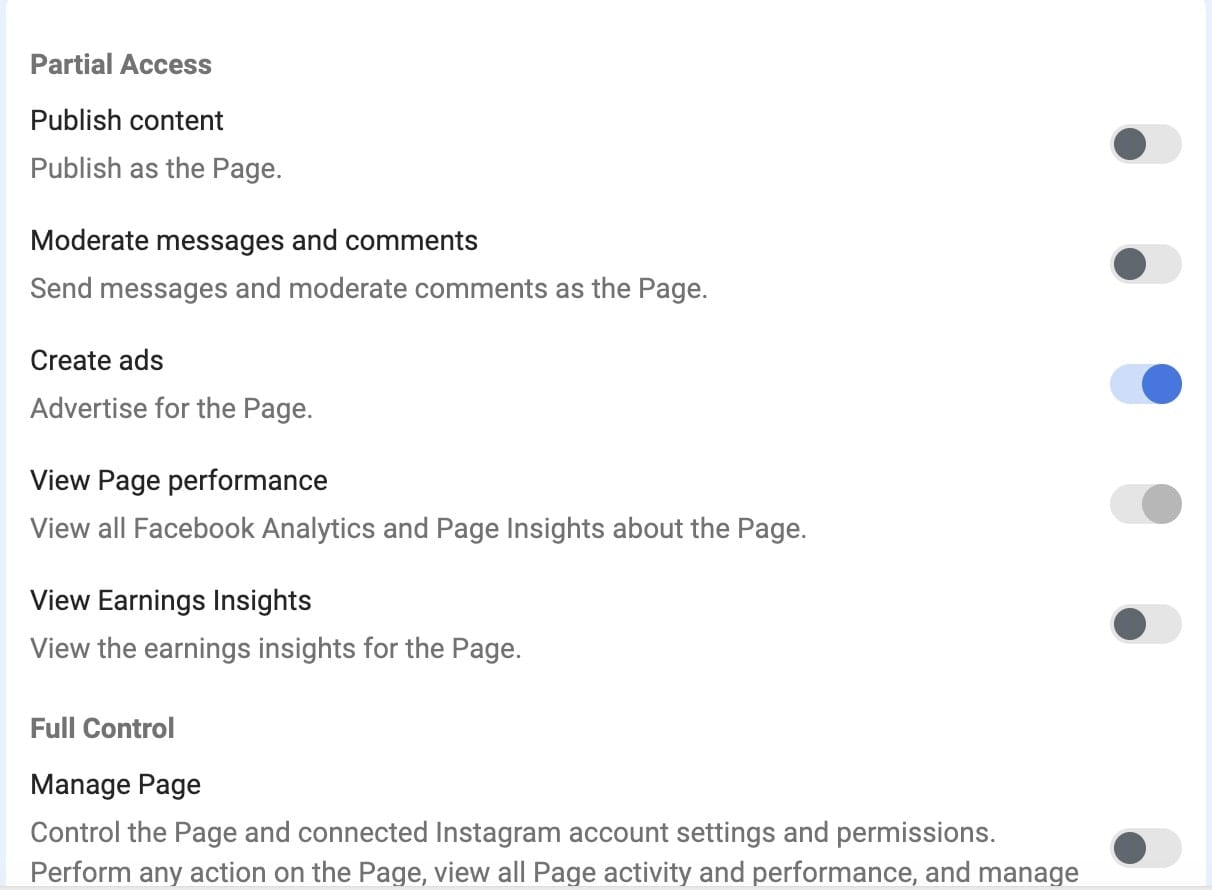 7. Last but not least, Save changes.
Your influencer's Instagram account and Facebook page are now ready for whitelisting!
You're set up for influencer whitelisting, now what?
Tips for maximizing the impact of whitelisted content
Your influencer's Instagram account and Facebook page will be visible in your own Facebook Business Manager. You can now start to create ads and build custom audiences via their Facebook page or Instagram account. 
Running ads through influencer whitelisting is a great way to promote an influencer's 5-star review of your product. You can create an ad using a clip from their review video, or reshare photos of them using your product with a quote about how much they love it. Using a tool such as Plai can help you build better ads thanks to insights on analytics and content trends in your niche for more precise targeting. 
Using influencer whitelisting to target custom audiences will help you to reach new audiences, including people outside your influencer's followers. Creating lookalike audiences will help you to reach a high volume of relevant social media users, who share the same interests as your influencer's organic audience. 
Now you've got the basic steps down, check out our webinar in partnership with Plai where our experts share their top tips for driving ROI with influencer content amplification. 
Learn more about the key steps needed to run a successful campaign in our guide, Everything You Need To Know About Running Influencer Marketing Campaigns.