In the age of eCommerce and the rise of new technologies, the customer journey has changed dramatically, especially for online shopping. Now that consumers can shop online wherever and whenever they want, brands face a new challenge in providing a high-quality online brand experience for their customers. How can brands build trust and loyalty with online shoppers and ensure a personalized service in keeping with brand values? How can brands bridge the gap between shopping online and IRL? We'll delve into how brands can improve customers' online experience using the latest technology and best practices. 
Iron out technical glitches
Let's start with the basics. A frictionless purchase journey tops our list for making happy customers, and let's be honest, it's the very least they expect. In practice, this means ensuring the UX design on your eCommerce website is up to scratch. That includes having clear navigation, an easy-to-use search function, and detailed product categories. An intuitive design that automatically selects the correct language, country, and currency can also save time for your visitors. Improving something as simple as website speed can also do wonders for customer satisfaction. Don't forget that consumers are increasingly shopping via mobile so don't overlook the mobile functionality of your eCommerce site. Ensuring the display and functions of your website are working smoothly is the first step in creating a positive shopping experience. 
Use consumer data for greater personalization
The advantage of having customers who shop online is having additional data insights you can use to create a more personalized experience. You can analyze how they arrived on your site (ad, social media, google search, etc) and their actions on your website. Insights about the most visited pages, favorited items, and how long people are spending on each page can help you improve your website accordingly. Knowledge about your customer's browsing habits and favorite products will help you to offer a personalized website homepage featuring products they're likely to be interested in. Being able to track what your visitors are looking for means you can also contact them when a particular item is back in stock or offer tailored discounts on similar products, a surefire way to keep customers happy! 
Purchase data is equally important. It helps you to understand each customer's budget and how often they buy from you. This can in turn help you create tailored product recommendations and marketing communications. Offering relevant suggestions and personalized communications means customers will find what they're looking for much faster, improving their overall satisfaction. For more tips check out our blog article on personalized marketing.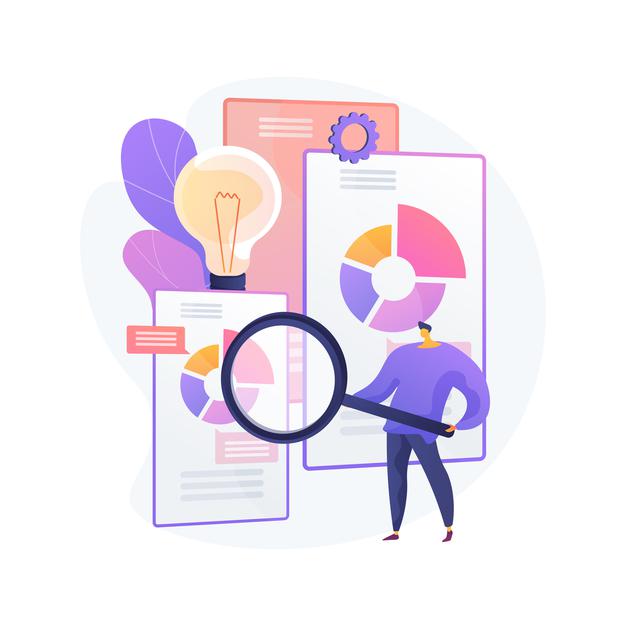 Build trust with reviews, social proof, and transparency
An important element in improving customers' online shopping experience is building trust with your brand. After all, shopping online comes with certain risks. Is the product's size/color/quality exactly as advertised? Will it arrive on time? What if I'm not happy with it, will I get my money back? If you're targeting online audiences that aren't familiar with your brand, you can build trust and reassure new customers with reviews and social proof. By featuring genuinely positive customer reviews in the form of quotes, testimonials, and star ratings on your website and social media, customers feel more confident about using your product or service. 
Transparency is also key for managing expectations and keeping customers well informed throughout their online shopping journey. This includes sharing key product information, product availability, and shipping costs upfront so there are no nasty surprises when customers arrive at the checkout. Sharing this type of information helps customers to make better decisions and prevents potential frustration.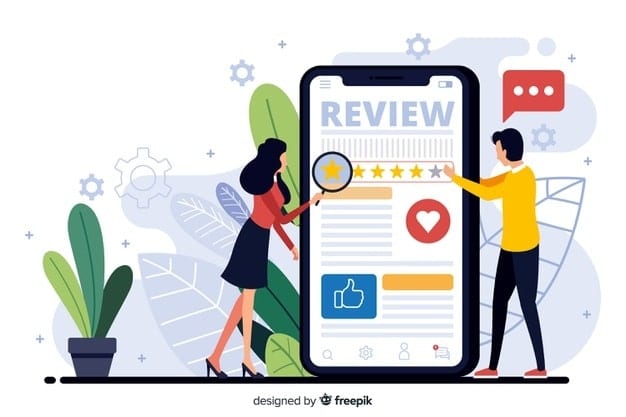 Social commerce makes online shopping even easier 
Brands can improve their customers' online shopping experience by making it as easy and convenient as possible. Social commerce innovations such as Facebook Shop and Instagram Shop offer a fully integrated shopping experience directly within social media. The ease of being able to browse, compare and buy without leaving your social media app creates a frictionless purchase journey. There's no more switching between multiple tabs, seeing something you like on Instagram, and then having to search for it manually – it all happens directly within the app. It offers ultimate convenience! 
Social commerce technology is bridging the gap between online and in-store experiences by helping brands to create a unique online experience.  Social media allows for a variety of content formats such as Product pins, Instagram Stories, videos, and photos to accompany the shopping experience. Product catalogs, lookbooks, customer reviews, how-to guides, and online checkout are now available within one platform, giving the consumer a native online shopping experience. By providing a brand-curated experience that's 100% tailored to online shopping, customers get additional value and information during their shopping experience. 
AR/VR help customers choose the best products for their needs
Online brands can upgrade their customers' shopping experience using augmented reality (AR) and virtual reality (VR) to create interactive experiences with their products. AR and VR can greatly help customers in the consideration phase of the buying journey by allowing them to use their smartphone to try on clothes, shoes, or make-up. Outdoor footwear brand Converse developed an app that allowed their customers to virtually try on different styles of Converse by projecting images onto people's feet. Incorporating this try-before-you-buy element improves customer satisfaction as they're able to get an idea of what the product will look like in real life and might be less likely to return items. 
Using AR/VR creates an immersive and memorable experience for potential customers, helping them to really get to know your brand and products without ever stepping foot in-store. AR/VR is the pinnacle of personalized shopping experiences. It's as practical as it is fun, helping customers to make better-informed buying decisions and enjoy trying things out.
With these new ideas, you'll be able to make significant improvements to your customer's online shopping experience, encourage customers to keep shopping with you and build stronger customer relationships.