With the holiday season around the corner, it's time to rethink your influencer marketing strategy to make the most of the biggest shopping event of the year. It's time to pivot your strategy so that your influencer marketing holiday campaigns are ready to deliver on your end-of-year sales goals. 
Influencer marketing is a key sales-generating strategy for the holiday season. It's a period where, according to Meta, 88% of holiday shoppers are likely to try new brands. With people actively looking to buy gifts, decorations, and party supplies, it's the perfect opportunity for your brand to leverage influencers to raise awareness of your brand and generate sales of your products. 
At this time of year, there are several factors to consider for your strategy. You need to secure influencer participation well in advance, prepare for key activation dates (such as Black Friday), and decide how to optimize your campaigns to drive sales. 
With this in mind, let's explore how you can prepare your influencer marketing holiday campaigns and strategies to help you drive sales through creators.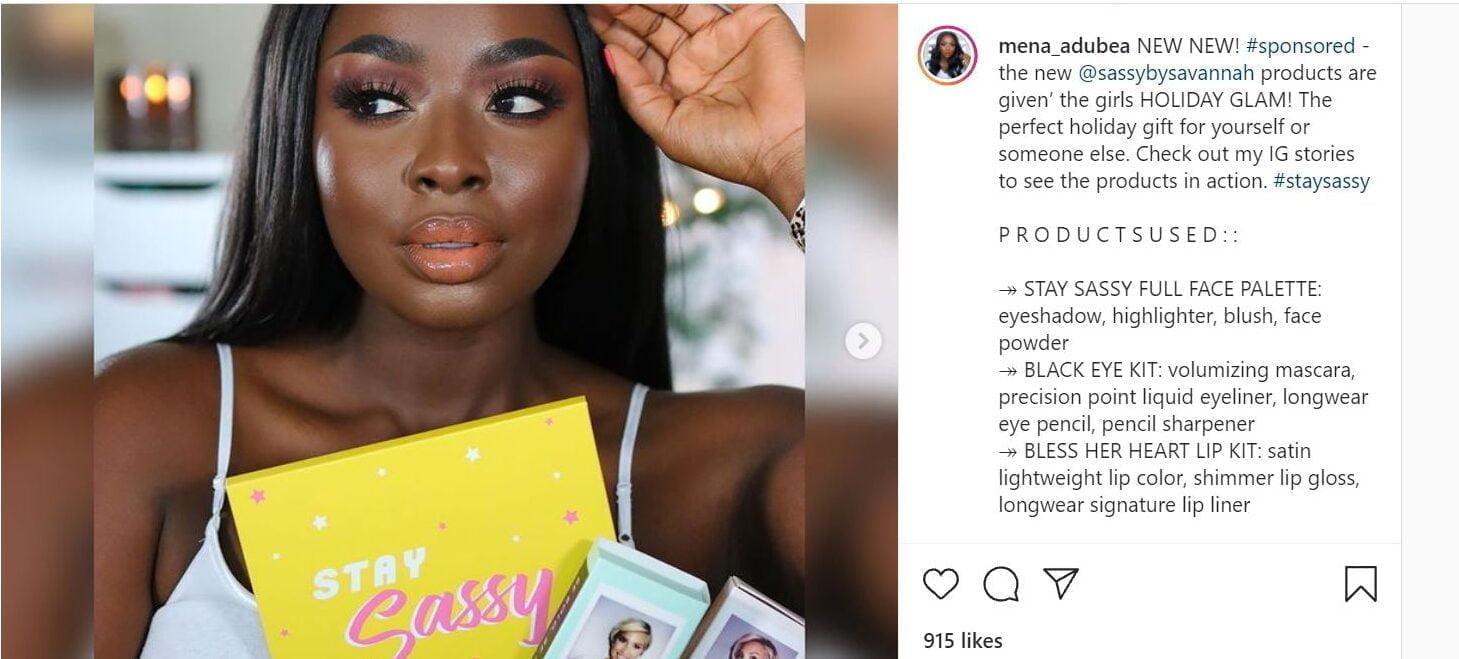 Pivoting your influencer strategy for the holiday season
Influencer marketing during the holiday season requires planning ahead! Here's a look at how to approach your campaigns at this time of year:
Start recruitment early! Timing is a huge factor for influencer recruitment at this time of year, because influencers are likely to be highly solicited by other brands. You can overcome this by reaching out to influencers you already work with to secure their participation in your holiday campaigns. If you want to recruit new creators, be sure to start your influencer search as far in advance as possible. For more advice on planning your influencer marketing holiday campaign, check out Upfluence's ideal timeline for your influencer marketing campaigns this holiday season. 
Work with the right creators. Your influencer marketing holiday campaigns will likely focus on driving sales. This means you should work with influencers who can drive the most conversions for your brand. You should analyze performance metrics, brand affinity and audience demographics when selecting your shortlist of creators. 
Include your compensation offer in your outreach. Increase your chances of getting a 'yes' by including a clear offer in your very first outreach email. Whether you're offering free products, a flat fee or revenue-sharing model, be sure to let them know what to expect. Offering a promo code or product giveaway for the creator's audience can also be a great incentive. 
Start content publishing early. A successful seasonal campaign should make use of important dates and holidays to launch key activations. You can build up momentum by having influencers post content in the lead-up to key moments, and then make the most of heightened engagement by using content that drives conversions. 
Plan activations for key dates. Make the most of key events such as Black Friday, Cyber Monday and Small Business Saturday to drive sales for your brand. Influencers are key to driving sales through affiliate programs, promo codes, unboxing videos and tutorials. 
Learn more about how to plan your influencer marketing holiday campaigns in this guide, full of practical resources such as outreach and brief templates.
Image credit: @thecarlocruz via Instagram
Tap influencers for Cyber Weekend activations
Cyber weekend represents a huge opportunity for e-commerce brands this year, with consumers looking to make the most of the online bargains and slashed prices to begin their holiday shopping. Working with influencers to promote your Black Friday and Cyber Monday deals will build your online presence and drive sales throughout the weekend. Influencer marketing campaigns are a great way to connect with new customers amidst the frenzy of traditional holiday marketing. 
Shoppers begin thinking about their Black Friday before the event itself. According to Criteo, 54% of people think about Black Friday purchases a week or more in advance. With this in mind, brands should partner with influencers ahead of time to generate brand interest ahead of holiday discounts. Influencers can promote brand discovery and build excitement about your products with content such as product reviews, gift-guides, brand challenges and UGC. By sharing authentic brand content that focuses on their experiences and story-telling, influencers can prime their audience to be even more receptive to more sales-focused posts during Cyber weekend.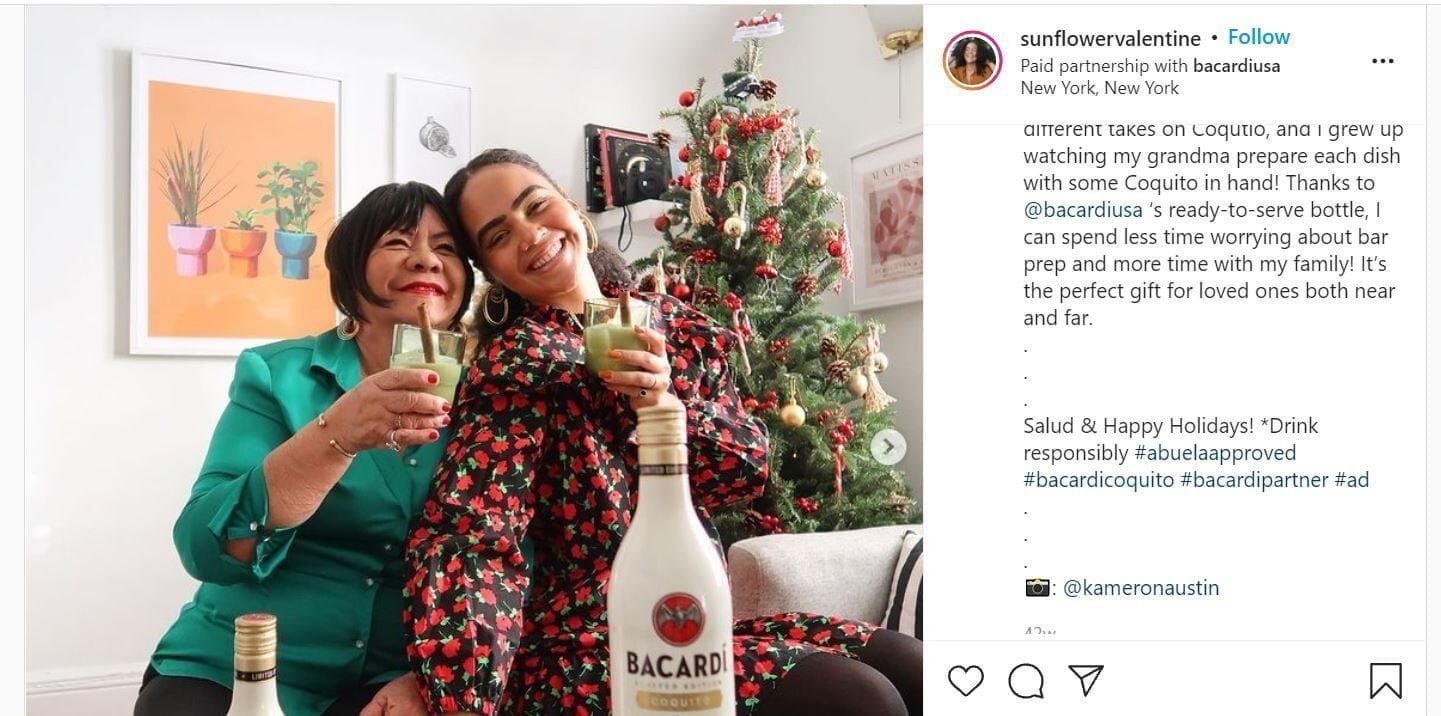 Launch an affiliate campaign!
To focus on driving sales during Cyber weekend, your influencer campaign should be centered around posts that contain promotional codes and affiliate links. When planning a campaign around Black Friday and Cyber Monday, you should first decide which products you'd like to promote and what type of discount to offer. Options include putting your year-round best-selling item on sale, creating gift bundles at lower prices to promote certain items, or offering discounts on your holiday-themed line.
You can generate promotional codes for influencers promoting your Shopify store, and measure the sales generated with the Upfluence + Shopify integration. This will make sure there's a clear call to action for the audience to follow, as well as helping you to track how many direct sales your influencer campaign is generating.
Launching an affiliate campaign will transform your influencers into your brand's best salespeople! By combining naturally engaging content with the possibility to purchase items in one click through an affiliate link, your influencer strategy is in gear to drive maximum sales! 
What's more, take your holiday season affiliate campaign management to the next level with Upfluence's 100% commission free affiliate platform, helping you generate and distribute affiliate links to all your influencers easily. 
Influencer marketing will be key to building a strong online presence in the run-up to the holiday period so your brand is at the front of consumers' minds during holiday shopping events like Thanksgiving and Cyber weekend. As online purchases are set to skyrocket over the coming months, put our winning formula into practice to ensure your brand doesn't miss out on what will surely be a holiday shopping season like no other. 
Looking for new ways to drive holiday season sales with influencers? We break down the best strategies and offer tons of helpful resources in this Holiday Season Influencer Marketing Guide.