The e-Commerce industry is booming: In 2019, e-commerce was generating up to $3.5 trillion in sales, and this number is expected to hit $4.9 trillion by 2021. However, many e-commerce businesses are yet to leverage the influence of brand advocating content creators, and so, they're left wondering if their e-Commerce store will hit the metaphorical ground running without a physical presence, considering that brick-and-mortar stores still play a big part in consumers' shopping habits.
One of the biggest questions that E-commerce business owners have to consider is how to make the online shopping experience unparalleled, that customers can forgo the lack of a physical store. This article will examine what online stores can do to bring in the physical elements – as the title suggests, your customers offer unparalleled insight and organic content creators can transform your customer's experience and your brand's online presence.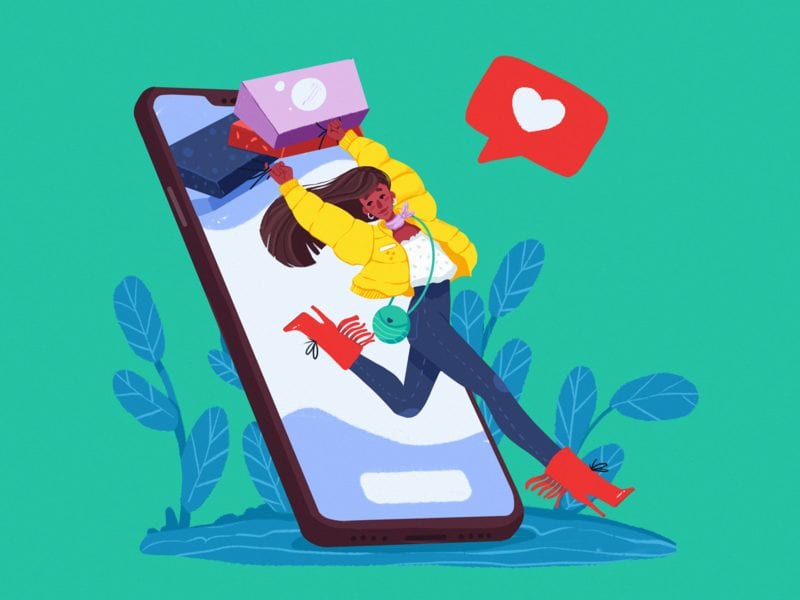 Why retail stores will always be a force to be reckoned with
Before we can deep dive into how e-commerce stores can outperform physical stores, we need to examine why some customers still prefer the brick-and-mortar experience. The e-commerce business models can provide customers with many modern-day advantages, like convenience, 24/7 shopping, fast customer support, etc.  However, the lack of a physical space can intimidate customers, such as:
Not being able to interact with the products before buying

Shipping costs and wait time

The hassle of online returns

The missing experience of physical shopping itself
While some of these characteristics are unavoidable aspects of online shopping (like shipping wait time – even express shipping can't allow the customers to have the product right away), we will discuss how other expectations can not only be replaced but excelled through an excellent e-commerce experience.
Taking advantage of online spaces
Technology doesn't allow customers to feel, smell, and physically interact with products just yet (although it wouldn't surprise us if it launched tomorrow!), online stores can still achieve sensory excitement. Furniture and makeup products, for example, often require a rather hands-on shopping experience. Then why is it that customers are more and more willing to buy a new lipstick or end-table online? The answer lies with virtual reality, accessibility, and authentic content creators.
Many furniture items on Amazon offer an "AR view" so that you are able to see exactly what a new couch or table looks like in your own room. By simply pointing at the space you'd like your new furniture positioned, suddenly you don't have to imagine and guess what the product will look like before purchasing. Amazon's 3D images of the product can also help you examine furniture from all angles, so you don't have to work with one angle.

Burrow, a furniture and decor company, took it a step further and helped customers have a realistic feel of their couch materials before committing. Priding themselves with great quality products, Burrow is willing to ship material swatches to your home for free, so there is no guesswork on whether your wish-list leather couch is too brown, too stiff, or too flashy.
Warby Parker is another e-commerce store offering virtual reality, this time in the form of glasses shopping. In their free app, customers can virtually try on an array of glasses, making sure that the shape, color, and sizes are a great match for their liking. Sephora also offers an in-app virtual makeup artist, where customers can try on many different products from lipsticks, eyeshadows, skin tints, and many more, creating a combined comprehensive look.
Influencers and content creators
Many consumers look to influencers for product recommendations, styling tips, and honest brand reviews. Why not take advantage of influencers (and influential customers) to translate your product from an online shelf to the hands of a real-life user?
The makeup and skincare industry has been close friends and business partners with influencers for many years now. Before a new line of skincare hits the shelves, influencers and chosen content creators are already offering swatches, reviews, and many more ways to help customers visualize the new products. On top of that, with the myriad of micro, mid-size, and macro-influencers from various diverse backgrounds, brands can work with different types of content creators to satisfy their diverse set of customers.
For example, a notorious issue in the beauty community is the lack of choices for women of color.  Many makeup lovers with darker skin tones hesitate to buy a product before trying, with the fear of the color being too ashy, too orange, or completely off-tone. For that reason, many brands have partnered with black beauty YouTubers like Jackie Aina and Nyma Tang, to name a few, in order to bring their product experience closer to real-life consumers, with real-life concerns. These content creators offer something brands often can't: authentic, tried and tested, show and tell reviews.
But beauty brands are not the only ones to work with influencers. Home brands like Casper, IKEA, Target, etc. also partnered with influencers in various creative ways to give their product a breath of real-life application: From small studio apartment "hacks", to how to creatively organize your closet for Spring cleaning. These content approaches transform an online image of a piece of furniture, into real-life testimonials of how real people are using and benefiting from the product.
Customers' reviews and referrals are vital
Not only do buyers look for reviews from influencers and content creators, but they also seek them from everyday users like themselves. It doesn't come as a surprise that 77% of customers read product reviews before making a purchase, and yet many businesses aren't making use of this hugely valuable insight on their online store.
In fact, video reviews (from influencers or other customers) make a big impact on purchasing decisions – as much as 73% are more willing to buy a product after seeing a video reviewing or explaining how the product works.
While highlighting product reviews on your native online website is important, customers' reviews don't just stop there. As a business, you also need to be aware of the impact of reviews outside of your homepage: your customers' social media, word of mouth, friends, and family referrals. Fortunately, e-commerce stores do have a slight advantage over brick-and-mortar stores when it comes to this power.
The easiest way to get your customers to talk about your product is through a small reward. All online stores send confirmation emails once the product is placed – but smart online stores include a referral code or link for users to send to friends and family. This is a nifty trick that gets customers and their social circles to earn points, discounts, and other perks – while your brand earns more customers. It's truly a win-win-win situation.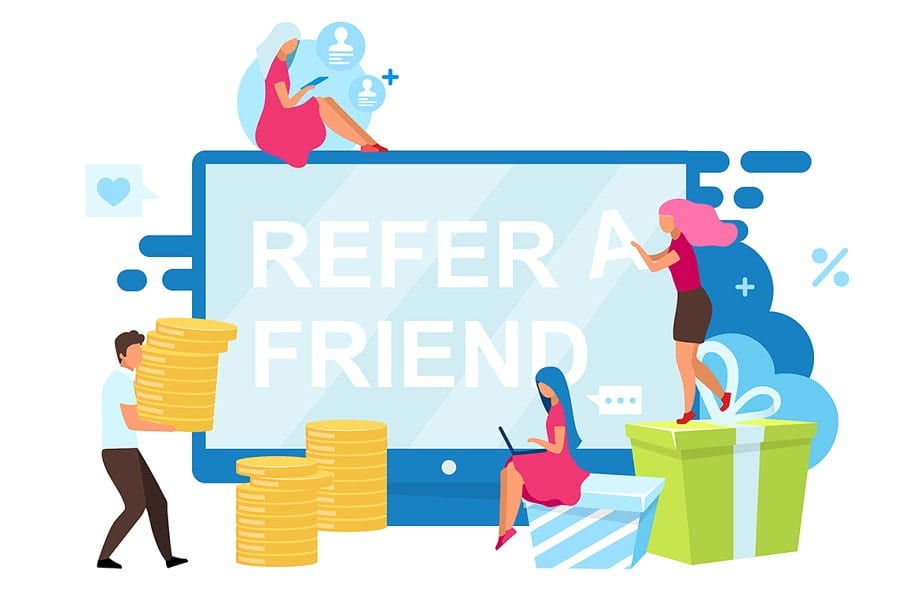 The shipping process can present ways to improve your relationship and loyalty with your customers. As customers have to wait to receive their purchase, the process of waiting fills them with anticipation, excitement, and tons of expectations. The moment they receive the product it's almost like a gift-opening experience. Smart brands have incorporated interactive ways so that customers can't help but document the process and share it with their social media: A cute add-on sticker set, a creatively designed package, or something as simple as a handwritten note or personalized name tag.  Suddenly, your customers become advocates right from the moment they receive your products.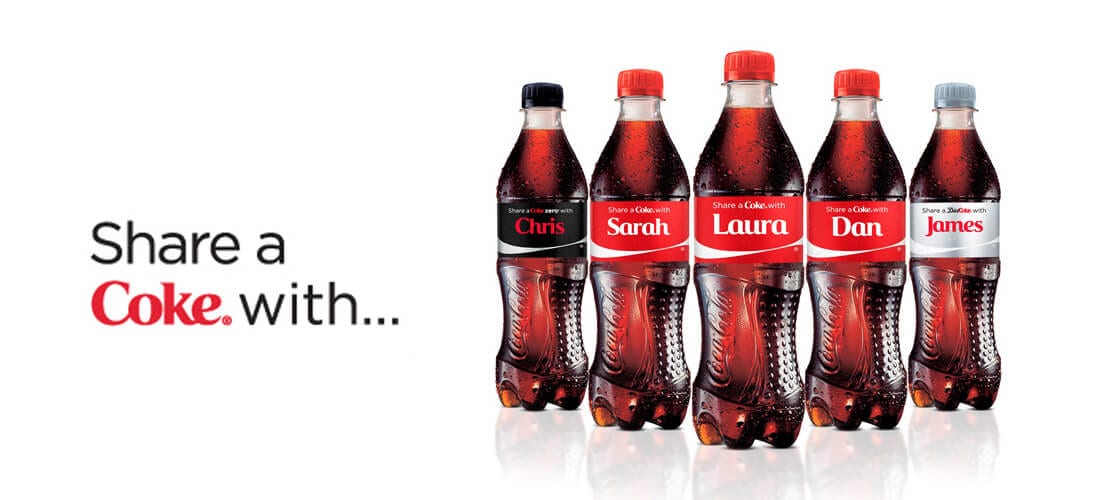 Can't replace the physical in-store experience? Make it uniquely online.
It is true that the physical experience of walking into a store appeals to our desire to be social and the sensory stimulation is an exciting part of shopping, so much so that most consumers still prefer in-store shopping during the holiday. While your online store can't fully replicate this experience, the good news is that you don't have to, and you shouldn't have to. There are many creative ways to make your online store interactive, personalized, and exciting too.
Many brands offer personalized quizzes to help customers choose products – all the while making their experience unique and fun. Care/of is an online vitamin brand that offers interactive quizzes to help keep their customers engaged, they act as a replacement to traditional store assistants, offing help as customers pick the right products for their needs. Most brands that offer different lines of products for different needs have come up with their own interactive quizzes to provide customers with guidance, like Sephora, Prose, or Bumble and Bumble.

If quizzes don't offer the right connection with the customers visiting your e-store – having other methods of customer support is vital to keep your online store alive and engaging.  47% of consumers consider live chat as their preferred way to connect with a brand and say they would buy items from a chatbot. Away from the website and its chatbox, customers also look to interact with brands on social media, email newsletters, and other channels of communication. It's safe to say that you don't need a physical store assistant to help consumers with shopping anymore.
Tying the whole experience together
One of the top values for brick-and-mortar stores is a comprehensive shopping experience: From before a customer walks into the store, until the moment they leave with a nicely presented shopping bag. There is no doubt your online store needs to offer the same principle.
Before your customers visit your site, it is possible they received a referral from a friend, relative, or influencer. On top of having a direct link, your brand can also utilize Instagram's "tap-to-shop" tool, so customers can easily identify the product and prices from within the social media app itself.
When they are sent to your site, it's important to keep first impressions in mind: A big portion of online shopping happens on mobile devices. Business Insider's research estimates that mobile commerce will reach 45% of the total U.S. e-commerce market, during 2020. This means that your store needs to be mobile-friendly, or go one step further and build a dedicated mobile app for easy browsing.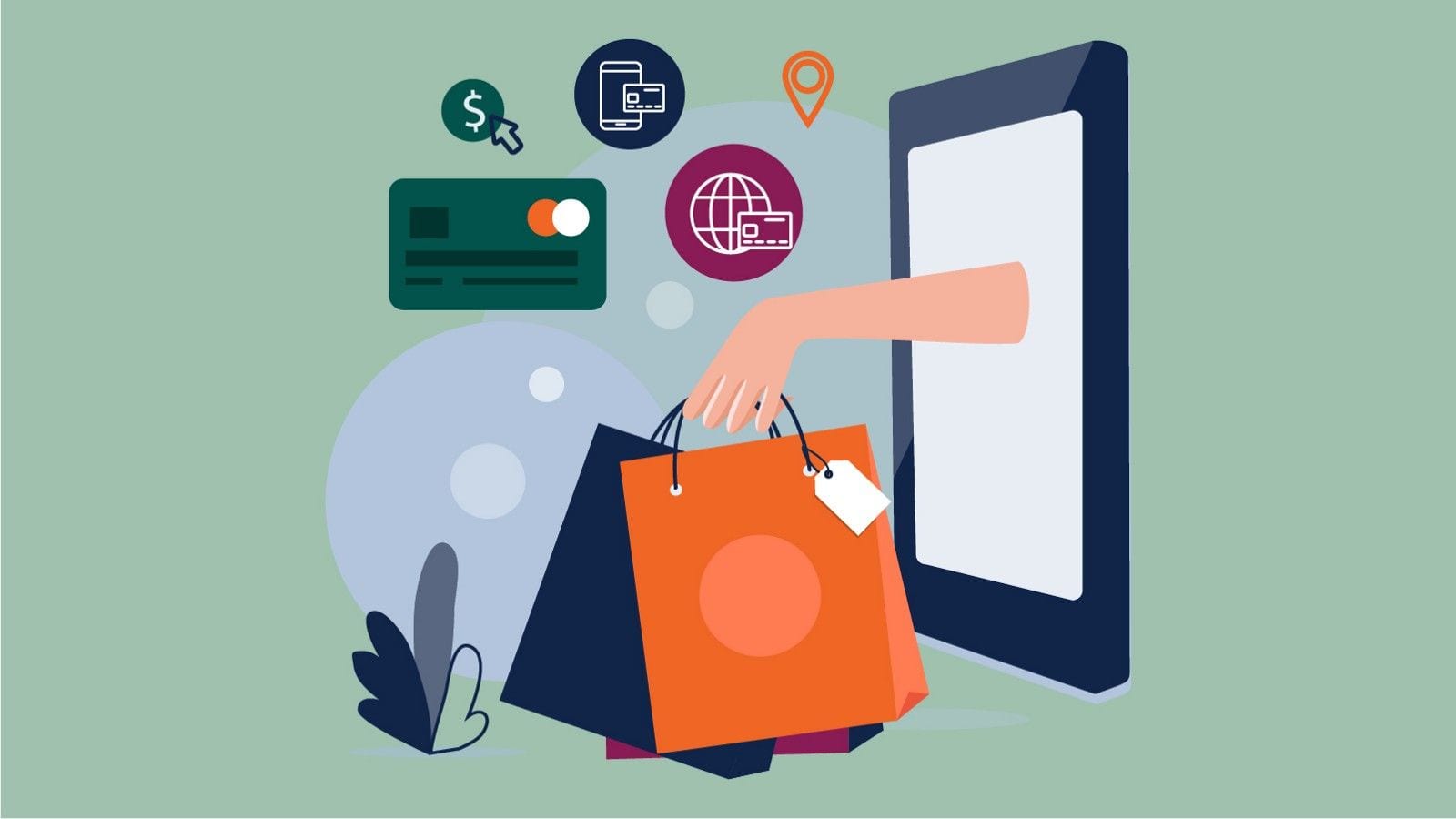 There are many elements that your online store needs to keep in mind: How easy is the checkout process? How quickly can customers find an item they need? Is there enough information about the product? The timing of your pop-up,  is it popping up too soon or too frequently. While these requirements can sound tedious, they all contribute to a seamless and satisfying shopping experience, which consumers always look for, IRL, or URL.