For successful eCommerce businesses selling exclusively via an online website is no longer an option. Driving long-term growth relies on merchants' ability to reach their customers across multiple channels. Customers aren't simply shopping 'online' or 'offline', there are a variety of touchpoints in between where sales can be made. People interact with brands online, via social media, mobile apps, email, and SMS. An omnichannel eCommerce strategy will help your brand to offer conversion points via each of these channels, creating a synchronized customer experience that will drive more sales. Businesses that leverage multiple sales channels are rewarded with 190% more revenue when compared to brands only selling through one platform. An omnichannel approach radically increases your opportunities to make sales and build lasting customer relationships. Offering personalized, relevant information at each brand-customer interaction creates a more positive customer experience overall.
Let's explore how brands can build an omnichannel marketing strategy using the following key channels: 
Personalized email marketing 
Email marketing is an important feature of a successful omnichannel strategy, as well-timed email messages are key to reigniting potential customers who have gone cold. Creating email marketing that's personalized based on consumer behavior offers relevant information to help them make their purchase decision. Cart abandonment emails or messages informing people when a favorite item is back in stock closes the loop between the customer and your eCommerce store. Cart abandonment emails are crucial to making sales that would have otherwise been lost. These tailored messages create further interaction between your brand and a potential customer, carrying your customers along their journey beyond their initial one-off browsing session on your website.  
The perfect email should encourage the customer to complete their purchase by highlighting the best features of the product or including social proof such as a star rating which helps build trust in the brand and products. You can also incentivize customers with the promise of free shipping, a discount code, or reassurance about your return policy. All of these elements work together to make the item more desirable while building trust and minimizing the risk for the consumer. 
Optimize your online store
Building an omnichannel strategy is about selling in all the places where your target audience is shopping. That often means that your eCommerce store is the first port-of-call. As part of your omnichannel strategy, leveraging data from your online store can help you optimize your presence across other channels and drive further traffic to your store. Analyzing which channels are driving new visitors to your site will give you an idea of additional channels to prioritize in your omnichannel strategy. These insights will show you which social media platforms your customers use the most, whether they use mostly mobile or desktop, all important details to help improve marketing via these channels. 
Your eCommerce site is at the center of your omnichannel strategy and can be used to enable a smooth customer experience across additional channels. Website visitors can be retargeted with ads on social media, pop-ups inviting visitors to sign up for a newsletter, and creating a customer account gives brands contact details for SMS marketing. Integrating multiple channels in this way means that each visit to your eCommerce site is a potential sale and brands now have the means to interact with customers across all the channels they use in their daily lives to help them complete the purchase journey. 
It works both ways too. Data collected about your customers from other channels can be used to personalize their experience on your eCommerce site. Automatically adapting your site to their language and currency ensures the process starts off smoothly. You can create personalized on-site pop-ups based on their previous purchases or offer personalized product recommendations based on items they've saved on Pinterest. This creates a sense of continuity between all of the customers' different interactions with your brand. These intuitive ways to use customer behavior data help to create a frictionless purchase journey. Imagine how much easier it is for customers to arrive on your website and find a tailored product selection directly on the homepage without having to do a manual search. 
Social media 
No omnichannel strategy would be complete without social media. The huge variety of social channels means that for many brands their target audiences will be active on one or more social media channels. The mix of organic content, influencer content, paid ads and social commerce features mean social media can be leveraged in so many ways to drive conversions. As discussed in our recent blog, social media has proven to be instrumental at each key stage of the purchase journey from awareness to consideration and then purchase. Whether it's product photos on Instagram, a how-to video on YouTube, or #ootd post on TikTok there are thousands of ways to promote your products. 
When it comes to using social media to drive conversions brands can look to the latest advancements in social commerce technology. Many social platforms now allow brands to integrate product catalogs, product stickers, and product pins as a way to offer extra information to social users about their product range. Brands can go one step further with Facebook and Instagram Shops where users have the possibility to make purchases directly within the social media app. These developments have meant that social media platforms are really coming into their own as fully-fledged online commerce channels to compliment eCommerce sites and brick-and-mortar stores.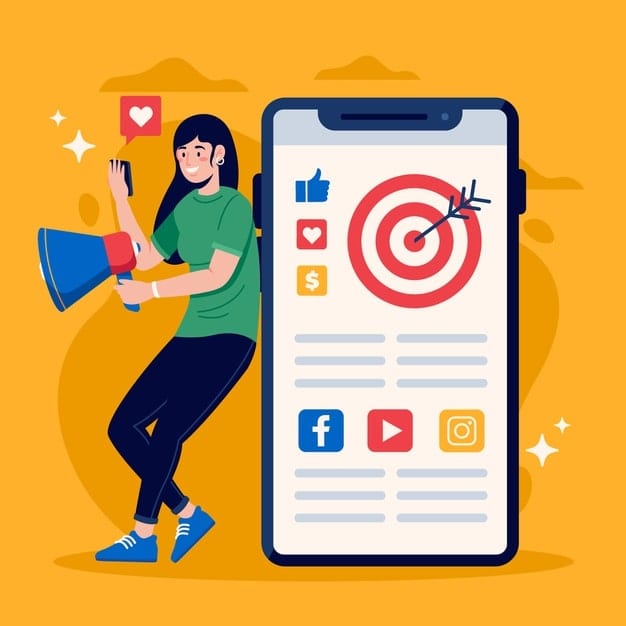 Mobile apps 
Mobile internet browsing accounts for around 50% of web traffic worldwide, presenting a huge opportunity for eCommerce brands to drive mobile-first shopping. With people spending as much time browsing the internet on mobile as on desktop, a mobile-friendly eCommerce site is a must. Another way for brands to leverage mobile as a conversion channel is by creating a dedicated eCommerce app. As we've said, a successful omnichannel strategy reaches your customers whenever and wherever they're shopping. Creating a mobile phone app means your customers can make a purchase literally anytime, anywhere thanks to the device in their pocket! A mobile app much like an eCommerce store allows your brand to be ever-present and 'always on' with the added convenience of being one click away. 
Developing an eCommerce mobile app creates a new tool that's 100% optimized to deliver convenience and speed in a dedicated format built for mobile use. Apps can function like mini personalized websites where the experience is completely tailored to the user. From a personalized homepage to personalized push notifications and promo codes – every aspect of the shopping via the app is designed around the user. Plus, in a native app, there aren't the distractions of having multiple tabs open in a browser. It's a tool built to deliver a completely immersive brand experience!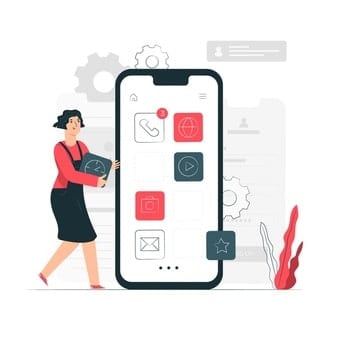 SMS and messenger apps
Direct messaging via SMS or apps like Whatsapp or Facebook Messenger is another way to reach your audience on mobile. This more personal and direct way of messaging can be very effective in boosting conversions and improving customer service. The key is to limit the frequency of these messages and avoid spamming. Many people will skip past emails, ads, or pop-ups, yet SMS has a very high engagement rate, reportedly 6-8x higher than email marketing engagement rates according to Retail Dive. But how can you incorporate it into your omnichannel strategy? Direct messages are typically used to send alerts about shipping and delivery, but in reality, there are many other instances when SMS marketing can be effective. For example, to collect important information from your customers. You can send a quick question and ask users to text back their answer or ask them to text back a number to give a star rating. These quick, precise calls to action are easier to complete than filling in a survey sent by email. There are much fewer steps involved. SMS can also be used to generate sales. Brands can contact customers who make repeat orders with a reminder to place their monthly order or an alert when stocks are low. It's also a good way to share information about promo codes, seasonal collections, and new arrivals.