After being restricted for so long during the pandemic, travel is back! Whether you want to team up with creators for your next campaign or are just enjoying some armchair travel, these top travel influencers are the ones to watch this year! We've cherry-picked the rising stars of the travel niche to bring you a list of 20 travel influencers across Instagram, YouTube, and TikTok.
Check out this list of the top 20 travel influencers to watch!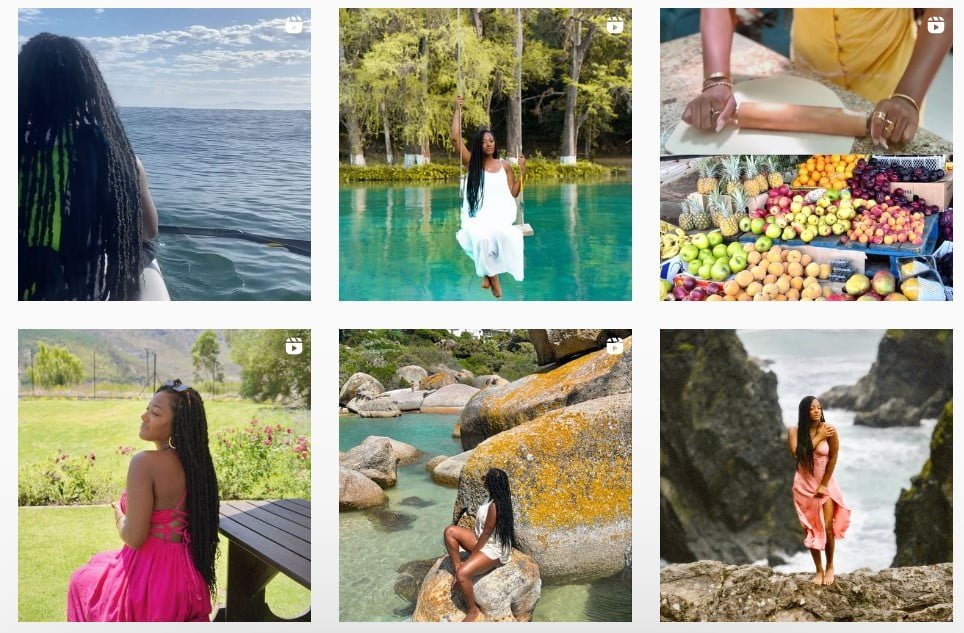 Ciara took the leap and quit her job to travel the world. Now she's a fully-fledged travel influencer posting on Instagram as well as her blog and newsletter. She posts content about solo female travel and shares helpful tips and reasons encouraging her followers to travel more. As a 20-something solo travel queen, she can help your brand target a young, female audience as 70% of her audience is aged 25-34, and 81% of them are female.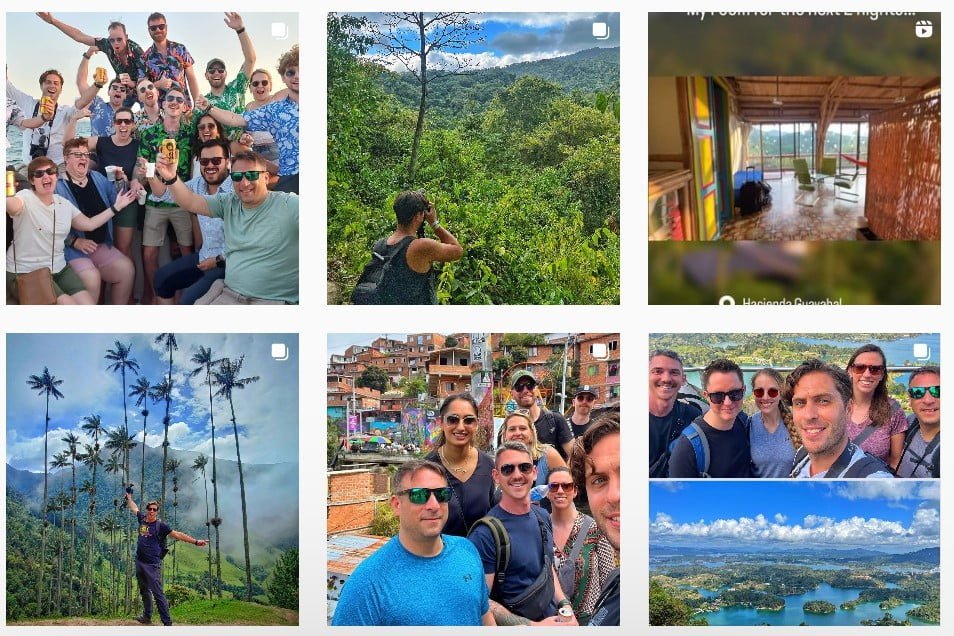 Karl is a documentary filmmaker from the UK who posts on Instagram and YouTube. He shares entertaining documentaries about his backpacking adventures. His films offer pure escapism and with a 95% real audience, he could help you reach an authentic audience interested in travel. 


Jorden is a TikTok star with 3.2 million followers on the app. He posts entertaining stories and anecdotes from his travels, recaps of his favorite experiences, and off-beat travel experiences such as trying out the world's first emo cruise.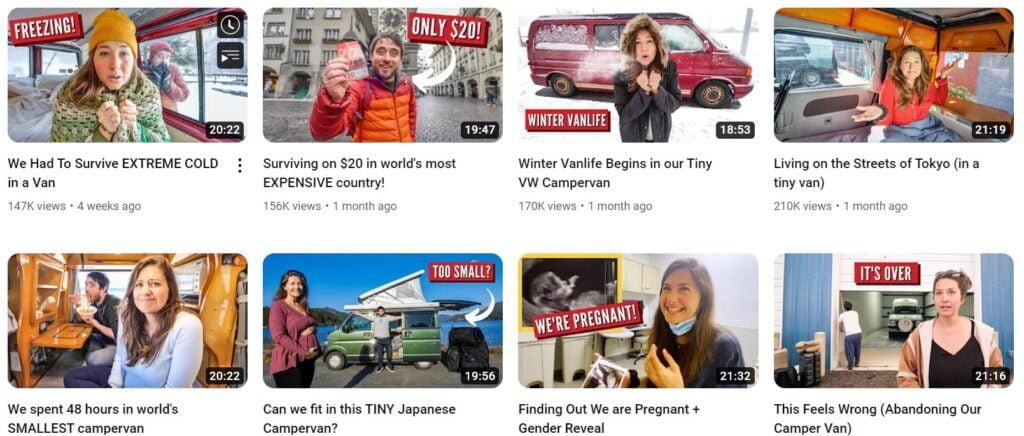 Travel Beans is the account of couple Alex and Emma who share their adventures traveling around in their van. They share the highs and lows of living in a van, and their candid stories about the challenges; everything from taking a shower or dealing with a heatwave makes their content very relatable. Their content is incredibly engaging as they're rated A+ on Instagram and YouTube in Upfluence's software. 


Oyehaug is a digital creator based in Norway who shares videos of the impressive natural landscape across his native Norway, the Maldives, and many other places. With a 5.91% engagement rate on TikTok, he's definitely one to watch! 


Sima is the lady behind the travel blog The Curious Pixie, she's also active on Instagram and TikTok. She shares top tips and things nobody tells you about the places she's visited and her new home, London. 


Erik is a Spanish-speaking travel influencer who shares videos on TikTok from his travels around Latin  America and the USA. He posts videos about the different food he encounters as well as fun facts about his destination. 

Shea is a Jamaican travel influencer with an award-winning blog. She posts regularly on Instagram and her blog, offering visa tips, insights into planning a trip, and advice for solo travelers.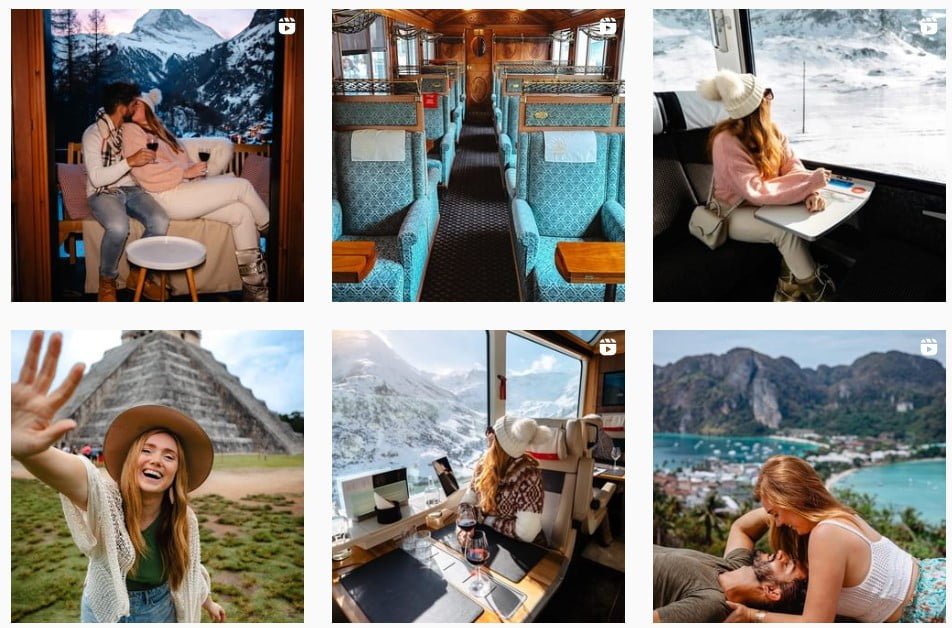 Ellie is a photographer and travel blogger who has traveled around South East Asia and Australia. She documents her travels on Instagram where she has 197K followers, as well as her blog.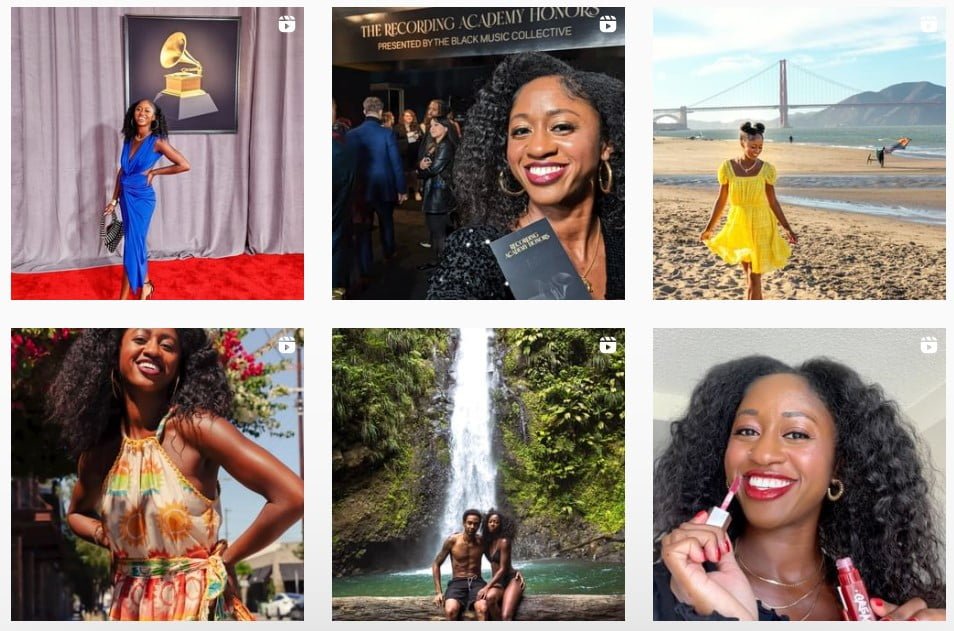 Francesca is an influencer who specializes in travel and lifestyle content alongside her job as a celebrity publicist. She posts about travel accessories and offers tips and reviews of hotels and experiences in the US and elsewhere.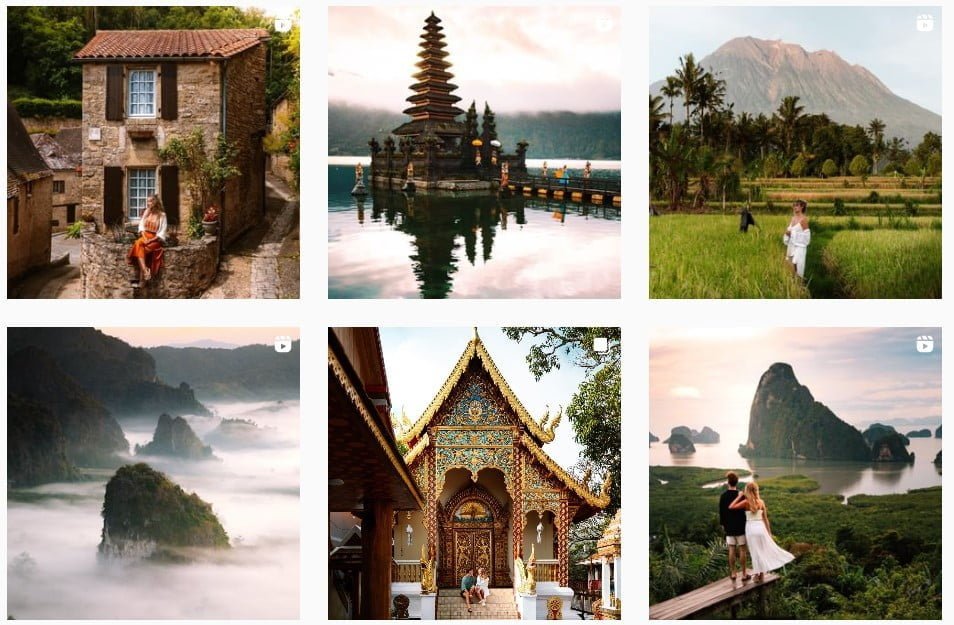 @saltinourhair is the Instagram account of the traveling duo Hannah and Nick. They share stunning photos from their trips through Asia and Europe. On their blog, you'll find helpful lists and ultimate travel itineraries to help anyone plan their next vacation.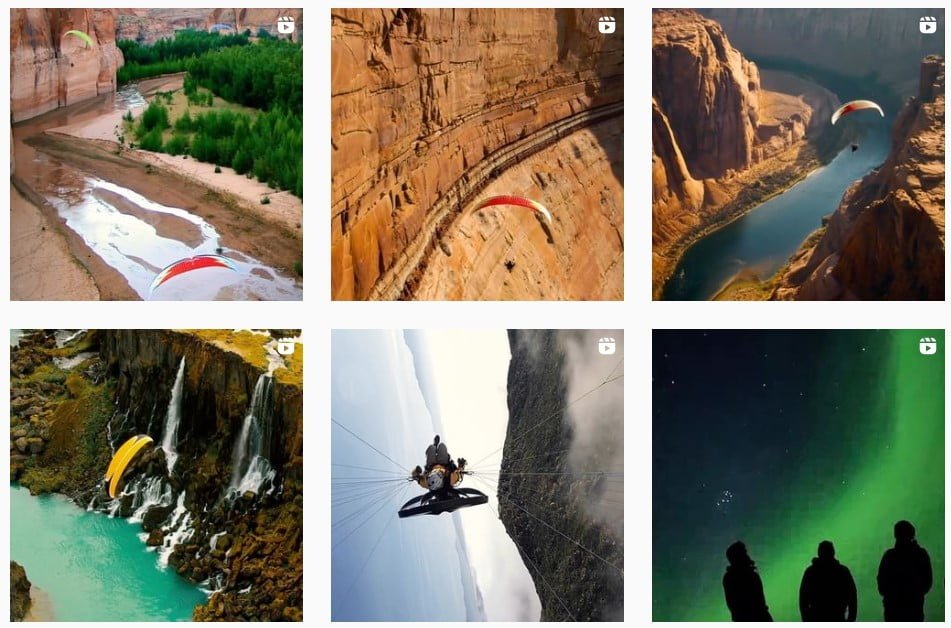 Ryan is an adventurer who shares photos and videos from his flying and paragliding trips. With an incredibly high engagement rate earned through amazing Instagram reels, he could be a great boost for your brand.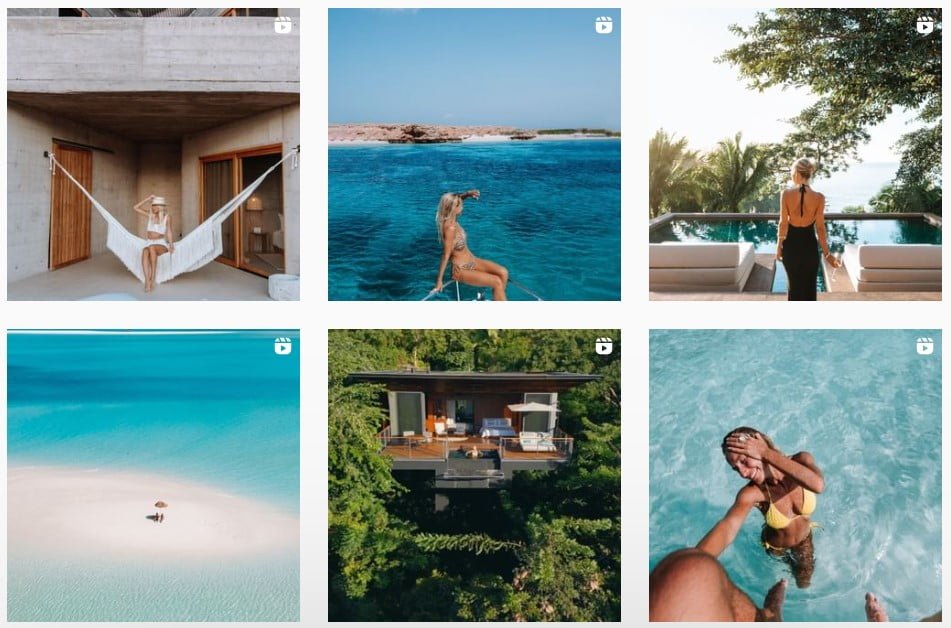 Sarah is a travel influencer who swapped her 9-5 job to travel around tropical islands and is now a full-time creator. On her blog, you can find guides to luxurious holidays in the Maldives and Seychelles, as well as the USA. She also covers topics such as sustainability and wellness.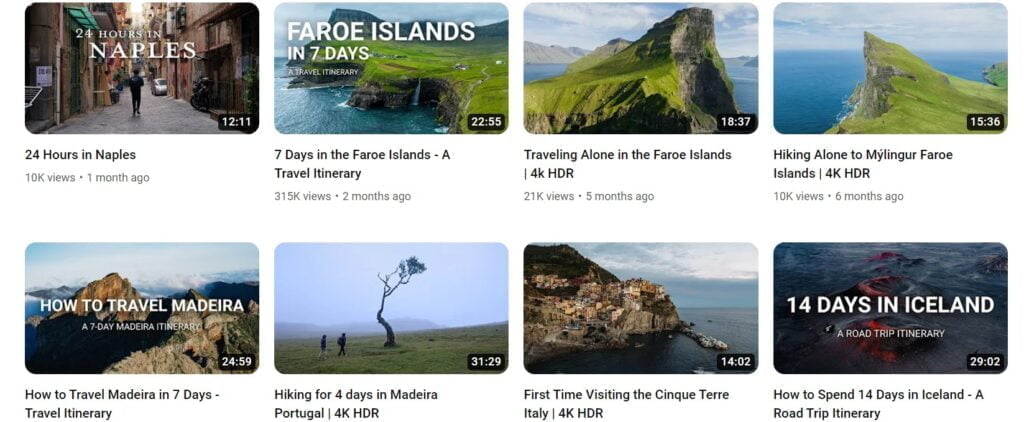 Allan Su creates travel video itineraries for different places including Japan, the Faroe Islands, and Iceland that he posts on YouTube. With 154K subscribers on YouTube, he could boost your brand's reach!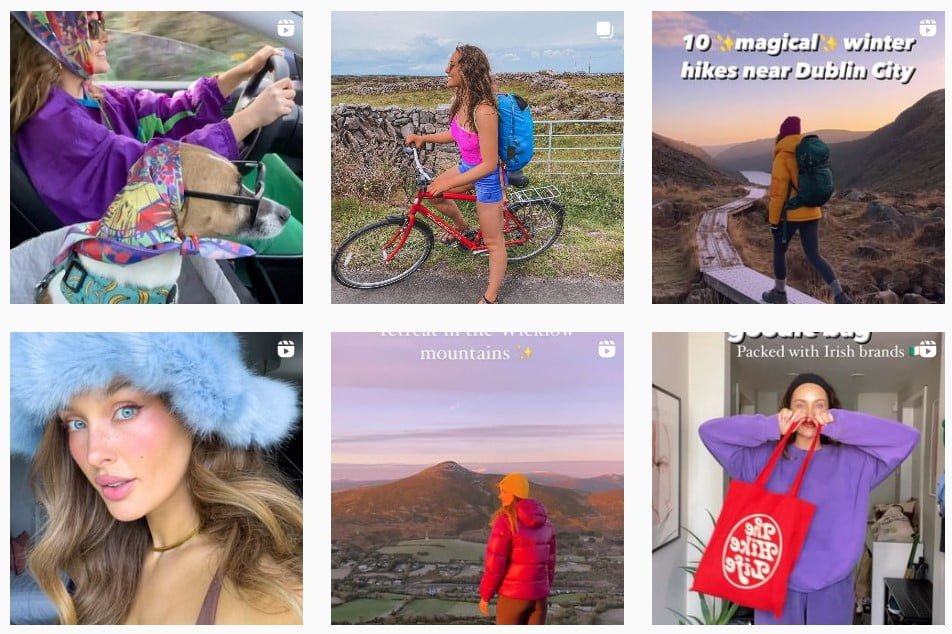 Rozanna is an Irish model who won Miss Universe Ireland in 2010, and who also has a passion for hiking and travel. She's created her own hiking clothing line and shares ideas for travel and hikes on her Instagram account.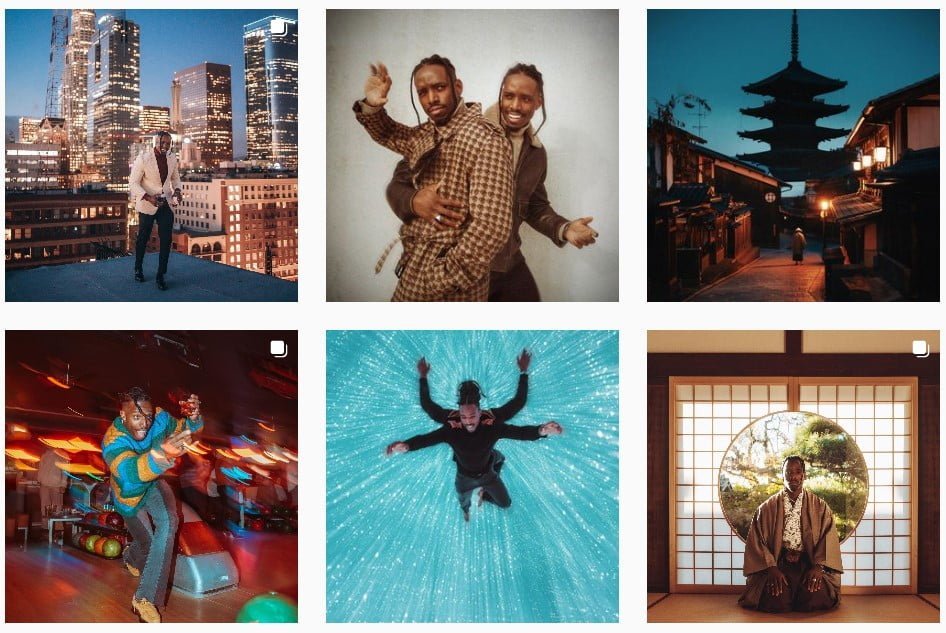 Karl is an adventure photographer who travels the world and shares his amazing photos on his Instagram and website. He focuses on sharing landscapes and aerial photography.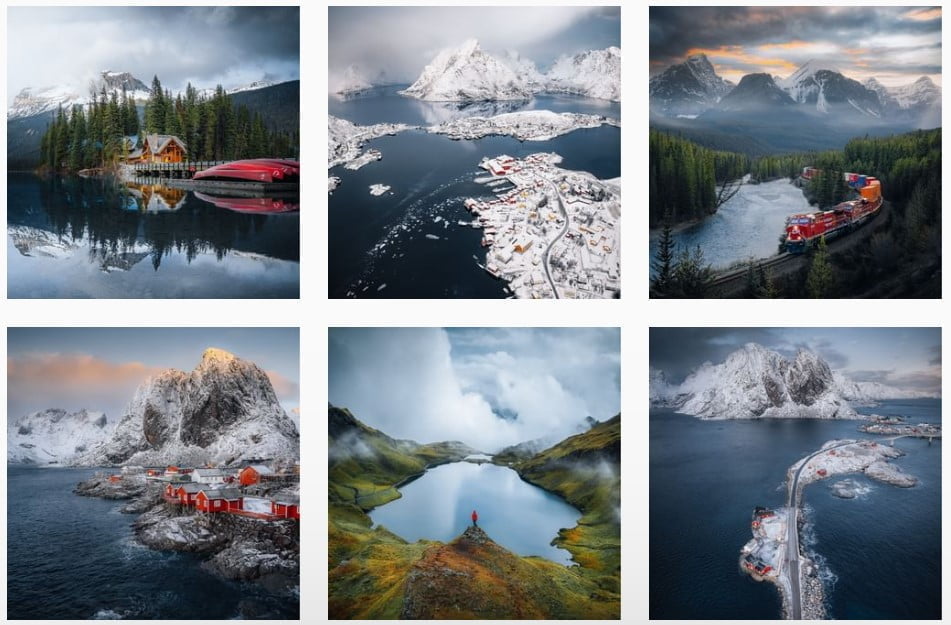 Marc is a photographer who lives in Germany and specializes in landscape and nature photography.  He takes breathtaking photos during his travels which have earned him a high engagement rate of 37%. 


Robert specializes in sharing tips and ideas of Airbnb's he's stayed in and hiking routes around the USA and Canada. If you're targeting a US audience, he could be a great choice for your brand with 77% of his audience based in the US.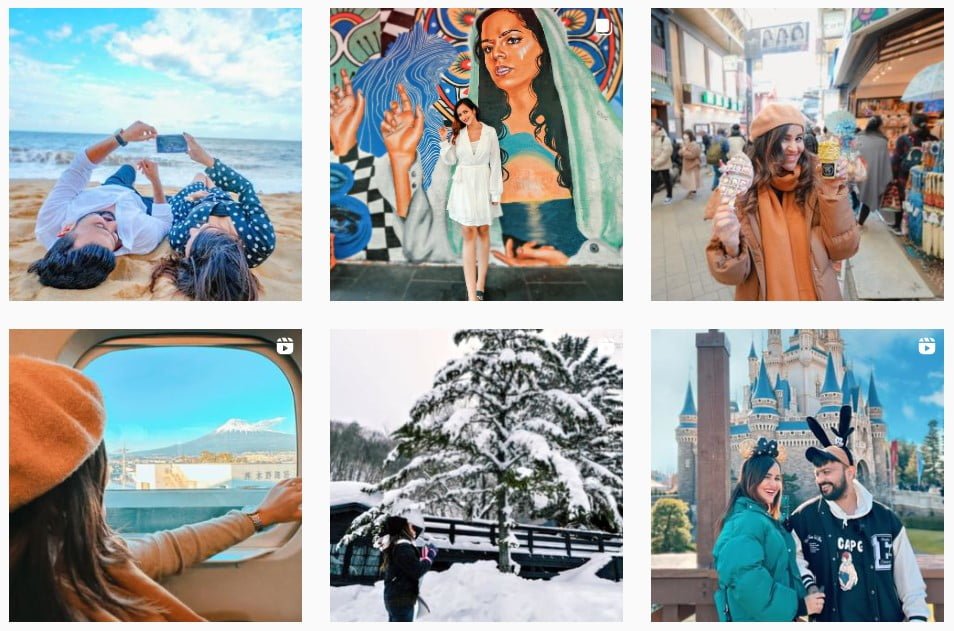 Prerna and Harsh are a couple based in New Delhi who share photos and videos from their travels across Asia. They share content about their food and shopping experiences in Japan.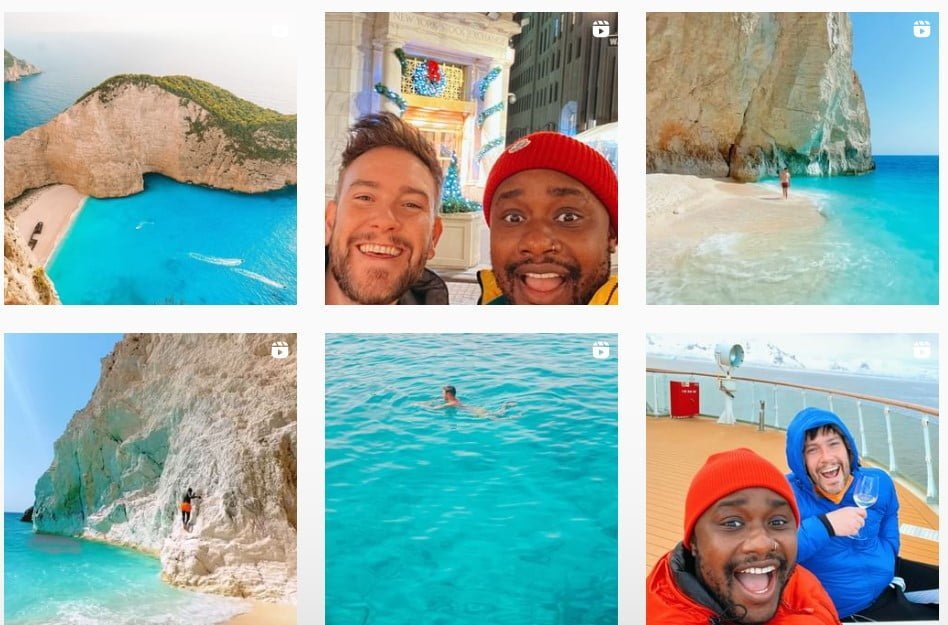 @handluggageonly is the Instagram account of Yaya and Lloyd who share photos to create a visual travel diary, as well as sharing their favorite places to visit via their blog of the same name. 
There you have it, 20 travel influencers who are creating entertaining and engaging content that make us want to jump on the train, plane, or automobile!
If you're looking for more insight on how to find the best influencers for your brand, whatever your industry niche – check out How To Find Influencers – The Complete Guide.