Product seeding (or influencer gifting) is an essential component of any influencer campaign. It's a strategy that works for direct-to-consumer and eCommerce brands of all sizes. Whether you want to drive brand awareness with a giveaway competition or drive sales with a promo code campaign, influencer gifting (or product seeding) will kick-start your influencer marketing and help you reach your goals!
What is influencer gifting?
Influencer gifting is when brands send out free product samples to influential creators in their industry niche in order to generate content that promotes their products and kick-start long-term influencer collaborations. Getting your products into the hands of top creators will help them produce engaging and authentic content that converts, at a fraction of the cost of traditional marketing strategies.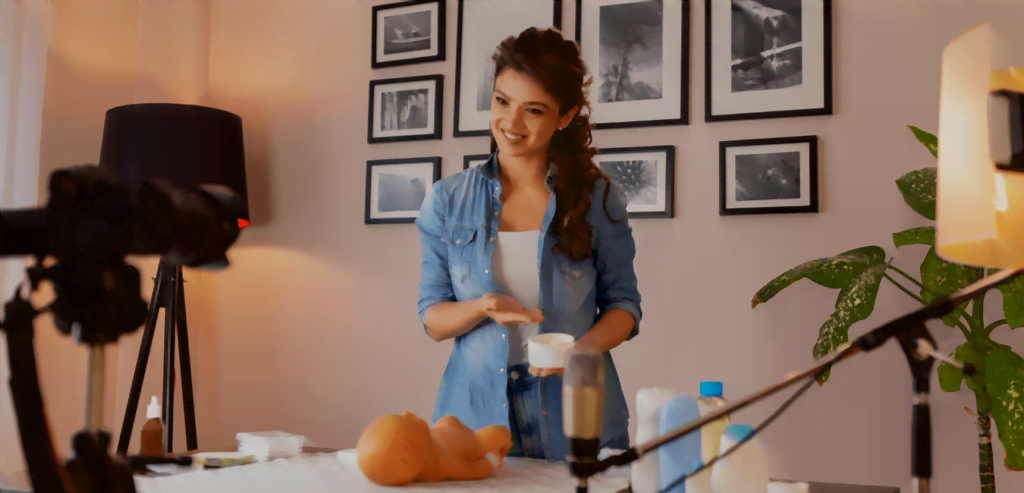 Why try influencer gifting?
We know that sending products to creators is the best way to generate authentic content, incentivize influencers and increase sales. Influencer gifting and product seeding are the process of shipping products to your influencer network for free, in return for influencer-generated content featuring your product that is then shared via social media with the influencer's audience. 
The theory makes sense, but how does it work in practice? How do you choose which products to offer your influencers? How do the logistics of sending out products to 50 or 500 influencers work? How can you keep track of influencer product shipments and not interfere with your store's analytics? We'll answer all these questions and more! Find out how influencer gifting can be made simple and save you a ton of time on what used to be a very labor-intensive aspect of running an influencer marketing campaign. 
Affiliate or Influencer Marketing: What's Best for Your Brand
Identify influencers for your campaign
First of all, you should select the influencers you'd like to take part in the campaign. Perhaps you already have an influencer network, but if you're starting from scratch there are a few techniques that will help you to get started. You can use an influencer search tool such as the one offered by Upfluence that uses filters to search a large influencer database to find creators who best match your brand and campaign. 
Another option is to connect your online store to your influencer platform and search your customer database for influencers. Upfluence can connect to your CMS using native integrations with Shopify, WooCommerce, Klaviyo, and Zapier to analyze social reach and purchase data to identify influential customers for you to activate in your campaigns. The bonus to using this method is that your influencers already know and love your products, so they're in the perfect position to promote your brand authentically to their online audience. Plus, with insights into the type of products they order, and how often, you know that gifting them with your product will be a great incentive for them to create content for your brand! 
Offer products to your influencers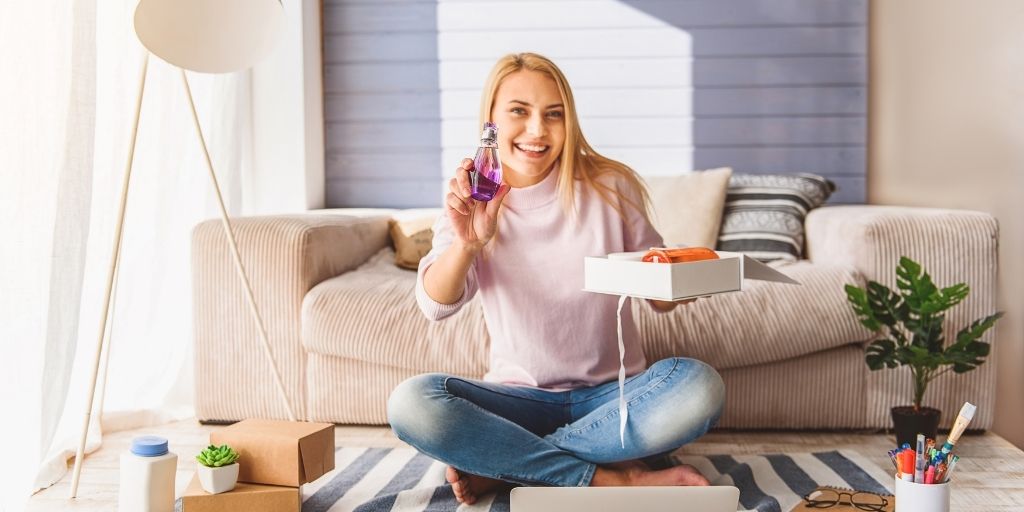 Choose the products you want to offer to your influencers
Once your influencers are selected and they've accepted the invitation to participate in your campaign, you can decide which products you want to offer for product seeding and gifting. Which products you want to send out to your influencers will depend on your campaign goals. Perhaps you have a new line of products you want to promote? Or you'd like to offer a range of your big-ticket items to drive more sales? Using insights about which products your influencers already love will help you decide which products to offer as compensation for your campaign. 
It's also wise to let your influencers choose their products from a predetermined list. If you want to promote your winter line of coats, include several different styles and colors in your product list then let your creators choose which is the most appealing. They know their own style, and what type of products and price range will resonate most with their audience. 
Upfluence's product import feature helps you to do just that. You can import a selection of products you'd like to offer, then let your creators choose one or several products to receive. Taking this approach and importing products allows you to ditch the spreadsheets and manage product shipping from within one dashboard, saving you valuable time and energy! 
Create orders and manage shipping
As you begin to scale your influencer marketing efforts there comes a time when managing product orders and shipping manually becomes too time-consuming and confusing! Brands should look for a solution where important order and shipping information is collected automatically which minimizes time spent on manual data import and boosts efficiency. Once an influencer has made their product selection, marketers need to react quickly to send out products in a timely fashion so content creation can begin. The last thing you need is a bottleneck that stops your campaign from the beginning. If your product is also the primary source of compensation, you'll want to deliver it as soon as possible to help nurture strong partnerships. 
With a feature such as Upfluence's one-click order, businesses can directly generate orders in their eCommerce store with the click of a button. The orders will appear in your connected CMS and the process of fulfillment and shipping will follow. Using the Workflow dashboard, you can generate and track the status of your orders for each influencer, without interfering with your store's analytics. You'll see at a glance if an order is unfulfilled or not which helps brands easily detect if there's an issue and troubleshoot it right away. With one-click-orders brands can take the hassle out of managing product shipping, whether they're shipping to 5, 50, or 500 influencers. One-click-order improves influencer marketing efficiency and frees up time to focus on other tasks. 
Once your influencers have received their products, content creation can begin! You'll need to think about creating your influencer brief in advance. This is your opportunity to explain the goals of the campaign, the content formats, which channels they should post on, and any dos and don'ts. Set out clearly what kind of campaign it is, for example, an unboxing, a how-to, a giveaway, or a promo code campaign. An ideal influencer brief provides guidance and expectations while allowing your influencers to express their creativity and unique style! After all, creators are social media experts and know how best to engage their audience.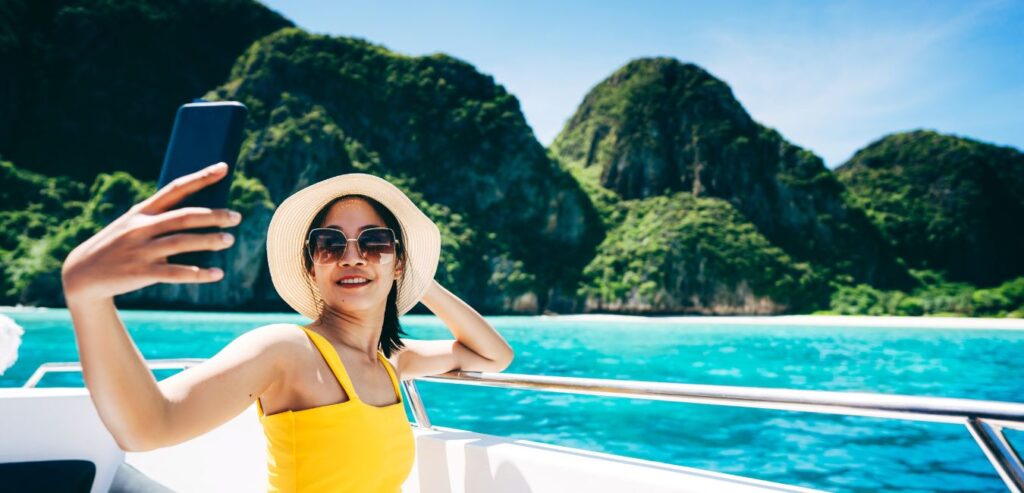 With your products in their hands, influencers can create authentic content based on their real experience of using your products. This means creators can share their genuine opinions and enthusiasm about using your products in a way that convinces their audience to try out your brand. People are far more likely to trust recommendations from influencers when they are genuine fans of a brand and are really using their products in their everyday life. Product seeding (or influencer gifting) is therefore a surefire way to kickstart authentic content and social proof which will drive more sales for your brand.
Now you've mastered product seeding, dive deeper into influencer marketing strategy, from setting KPIs to creating campaign briefs, check out our Ultimate Influencer Marketing Strategy Guide.
Top 5 benefits of Instagram affiliate marketing for brands