Instagram affiliate marketing is giving brands the upper-hand as shoppers turn to social media to browse and shop the latest products. Brands are capitalizing on the rise of social commerce to prioritize running affiliate programs on social media. Affiliate marketing on Instagram offers many benefits including: more new customers, greater web traffic, effective sales tracking, high ROI and social-driven growth. If this sounds appealing, then read on to learn why social media platforms such as Instagram are becoming integral to consumers' shopping journeys and how brands can reap the benefits through affiliate marketing on Instagram.  
People are turning to social media for shopping inspiration, to seek out reviews, and to make purchases. It's no secret that Instagram will have a very important role to play. In fact, 83% of people surveyed said they had discovered new products or services on the platform, while 81% of shoppers reported that their purchase decisions have been influenced by Instagram posts. In other words, social commerce is the future of online selling. 
Affiliate marketers on Instagram help brands to convert awareness into sales through engaging social media content and affiliate links. Instagram affiliate marketing brings together the authenticity of word-of-mouth marketing with trackable links to offer customers a frictionless purchase journey that helps brands drive social commerce revenue. It's a powerful marketing strategy that drives conversions, increases web traffic, enables efficient sales attribution, and much more!
Let's explore 5 key benefits of Instagram affiliate marketing.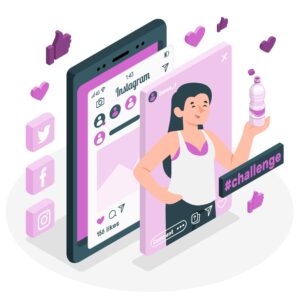 Affiliate marketing converts more new customers
Instagram has traditionally been used by brands as a platform for generating brand awareness and engagement. Brands often use influencer content or user-generated-content (UGC) on Instagram as a way to create interest in their products. However, affiliate content posted on Instagram goes one step further by building on brand awareness campaigns and helping to push potential customers further along the purchase journey. 
Let's imagine a scenario where a new customer discovers your brand through an influencer's post on Instagram. Then, they decide to browse your brand's corporate account, where they see a UGC post, a photo of a smiling customer using your product. A few days later they see an Instagram story of an affiliate demonstrating your product and they decide to purchase your product through the link sticker in the story. In this way, affiliate marketing on Instagram helps turn brand awareness into measurable conversions for your brand! 
Running an Instagram affiliate program helps you to build on your overall Instagram marketing strategy, UGC content, and influencer campaigns by generating sales for your business. Affiliate marketing can close the loop by making it easy and frictionless for people to shop for your products via their Instagram content. It's a strategy that's oriented towards driving conversions. By using a shoppable product tag, or linking out to a brand's eCommerce store, Instagram affiliates are directly facilitating sales which helps brands to convert even more new customers!
Instagram affiliate marketing drives more traffic to your website
The second benefit of Instagram affiliate marketing is the uptick of visits to your website. Affiliates earn commission based on the number of sales they make for your brand. This means that affiliate content will always include a trackable purchase link, to help drive more conversions for your brand which in turn increases income for affiliate marketers. Promoting links through Instagram captions, carousel posts, Stories, Reels, video post captions and the link in their profile bio means more opportunities than ever for users to click through to your website.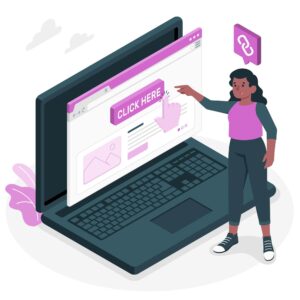 While not every click will lead to a conversion, it does offer a key touchpoint in the journey of a new customer who may convert further down the line. Now that a potential customer has visited your website, your product is more likely to be top of mind when they are ready to make a purchase. Shopping journeys are getting shorter, but they still require multiple engagements with your brand to progress from awareness to purchase. Not to mention, that social media referrals to your website can send positive SEO signals to Google, helping to increase the authority of key product pages. 
However, brands who see a large surge in traffic from affiliate links but have a low overall conversion rate should take this as a sign to rethink their affiliate strategy. High traffic and a low conversion rate can be a sign that the landing pages could be optimized to drive more sales, or perhaps there is a disconnect between your affiliates' content and the products you're selling. 
Track and attribute sales effectively 
Every marketer relies on accurate data to be able to monitor and measure the success of their programs. Tracking and attributing sales is essential to deciding which marketing channels are generating the most revenue, allocating future marketing budgets and calculating ROI. Thanks to individual trackable affiliate links, marketers can measure the performance of their Instagram affiliate programs in real-time. Using a software such as Upfluence means brands can have visibility on which affiliates are generating the most revenue for their brands. Being able to track sales is vital to measuring KPIs such as number of sales, average order value and conversion rates. Having this data at your fingertips through affiliate marketing means you have the knowledge needed to improve your program and invest in proven revenue-generating strategies.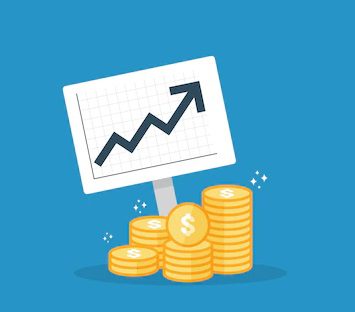 High ROI
Instagram affiliate marketing is a strategy that promises a high return on investment. Setting up an affiliate program on Instagram has relatively low setup costs which minimize your up-front investment. With the right affiliate marketing software, affiliate programs can be managed end-to-end by your in-house team, which helps save money compared to paid media campaigns and outsourcing affiliate management to an agency. 
Affiliate marketing uses a performance-based compensation model which means that affiliate partners are paid according to how much value they bring to your business. Unlike other marketing strategies where brands might have to invest a lot of money at the start with no guarantees, affiliate marketing means that brands' spending during the program is based on how many sales are generated for their business. Affiliate marketing is designed to drive conversions, meaning the potential for rapid growth is huge! The combination of low setup costs and the potential to generate significant revenue makes Instagram affiliate marketing a popular strategy for driving a high return on investment.
Leverage Instagram for social commerce 
Instagram affiliate marketing helps brands to harness the social media network as a key component of their social commerce strategy. We know that social media and influencer content play a larger role in influencing shopping decisions. Running an affiliate program on Instagram helps brands to go one step further by creating shoppable content and driving sales directly through social media. Instagram is investing in its capacities as a social selling platform with the likes of Instagram Live shopping events, and the option to tag products within creators' posts. These social commerce features make it easier for brands to run affiliate programs that generate sales directly through the app. Instagram affiliate marketing helps brands to prepare for the future of online selling by tapping into social-driven commerce trends and leveraging key features such as product tags, link stickers and livestreaming to promote affiliate links and drive sales. 
Instagram affiliate marketing offers huge opportunities for revenue generation, increased traffic, social-driven growth, high ROI and accurate sales attribution. These benefits show why it has proven to be such a popular strategy employed by eCommerce brands. What's more, it's now easier than ever to manage Instagram affiliate programs alongside your other creator programs with Upfluence which makes it possible to run influencer campaigns and affiliate programs in one place!
Learn more about how to get started with affiliate marketing in this guide to Building an eCommerce Affiliate Marketing Strategy.