While influencer marketing has earned its place as a top digital marketing strategy for many businesses, there are still some myths that prevent marketers from getting the most from working with creators. Even though 93% of marketers have used influencer marketing, some have never tried it or have seen only limited success because certain influencer marketing myths are holding them back. If this is the case for you, you're probably thinking 'does influencer marketing work?' or 'is influencer marketing worth it?' If you still have doubts, then you've come to the right place! 
As the industry continues to grow and mature, it's time to address the 7 most common myths so more brands can benefit from a successful influencer strategy. 
Myth #1 Influencer marketing is ineffective due to bots and fake followers
If you're paying an influencer to promote your products, it's natural to want to make sure that your influencer's social media audience is made up of real people and not fake followers or bots. While some influencers have tried to inflate their follower numbers by purchasing followers, this has become a less common practice. As influencer marketing has become more widely used, the creation of free tools to detect if an influencer has fake followers have dissuaded creators from buying fake followers. 
Even those creators who haven't bought fake followers can be impacted by Instagram bots. The good news is that Instagram is aware of the problem and has been working to remove fake profiles and bots since 2018. In 2020, Instagram announced new measures to tackle bots and inauthentic behavior on the platform. 
Although there will likely always be a certain number of bots and fake followers, brands can take certain steps to ensure they avoid working with influencers who have a high amount of fake followers. In this blog, we explain how to tell if an influencer has fake followers. With sophisticated tools like the fake follower count offered by Upfluence, brands can rest assured that the influencers they work with have an authentic audience so they can run highly effective campaigns.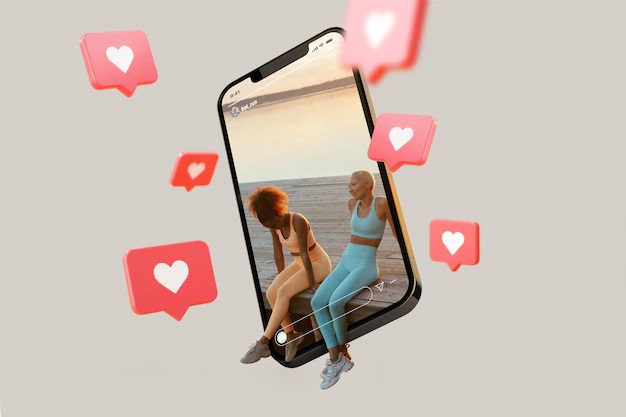 Myth #2 Influencer marketing is only good for brand awareness (and not sales)
Influencer marketing is a strategy that can help you achieve all kinds of marketing goals, from brand awareness to engagement and sales. In the early days, it was common to see brand shoutouts, product giveaways, and one-off influencer posts. Now, there are many types of influencer marketing campaigns that go beyond brand awareness. Creators can be harnessed at every stage of the buying journey, including consideration and conversion! 
Creator-generated content can be a useful way to educate potential customers about your products. A how-to guide in the form of a video, a live Q&A session, or a product review shared by an influencer is a far more engaging way to learn about product features than reading product descriptions on your eCommerce store! In this way, influencers help new customers to evaluate your products and get closer to reaching the decision to purchase.
When it comes to driving sales directly through influencer content, you can send out promo codes and affiliate links for your creators to publish in the caption of their posts to facilitate conversions. By using a personalized promo code or tracked affiliate link, you can measure and attribute the sales generated by your influencers in real-time.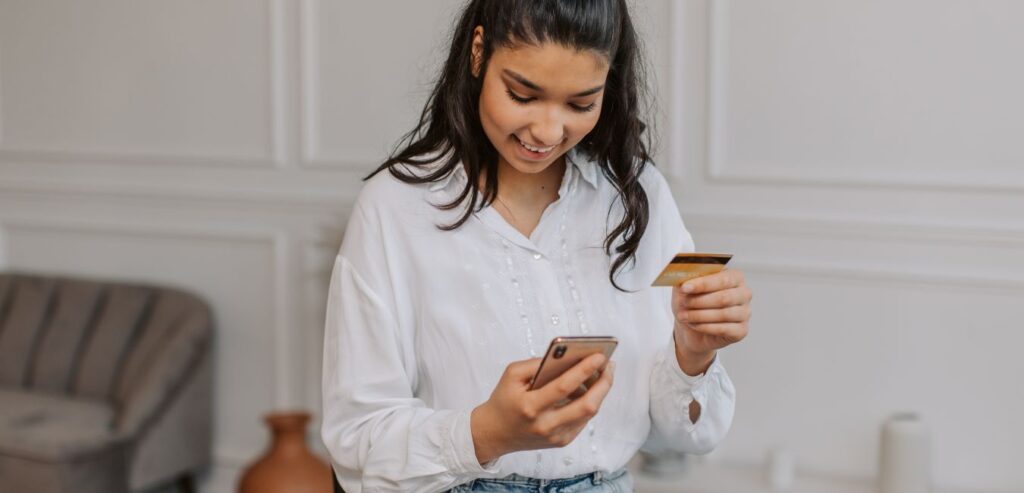 Myth #3 Influencer marketing is expensive
It's easy to look at brand partnerships such as Addison Rae and L'Oréal or Charli D'Amelio and Dunkin Donuts and believe that successful influencer marketing has to cost a lot of money. It's true that working with macro-influencers or celebrities might carry a hefty price tag, but there are many ways to run cost-effective influencer campaigns on any budget! 
A great way to get started with a limited budget is to run an influencer gifting campaign, where you send out your products to creators in your niche in exchange for them posting a product review on social media. You can also create cost-effective compensation offers that include promo codes, event passes, or other VIP benefits that have a higher perceived value than the monetary cost. 
Brands can keep costs relatively low by working with nano or micro-influencers, who won't charge the same fees as those with a larger, mass-market reach. Alternatively, you can harness the power of influential customers and user-generated content. Your customers are already creating content about your brand organically so it's a great idea to reuse this authentic UGC on your own channels. Identify your influential customers with Upfluence and then activate them as organic influencers for your brand! Partnering with organic influencers who already love your products is 52% cheaper than working with influencers who've never heard of your brand before. 
If you're looking for more insight about how much influencer marketing costs, check out this article about how much you should pay influencers.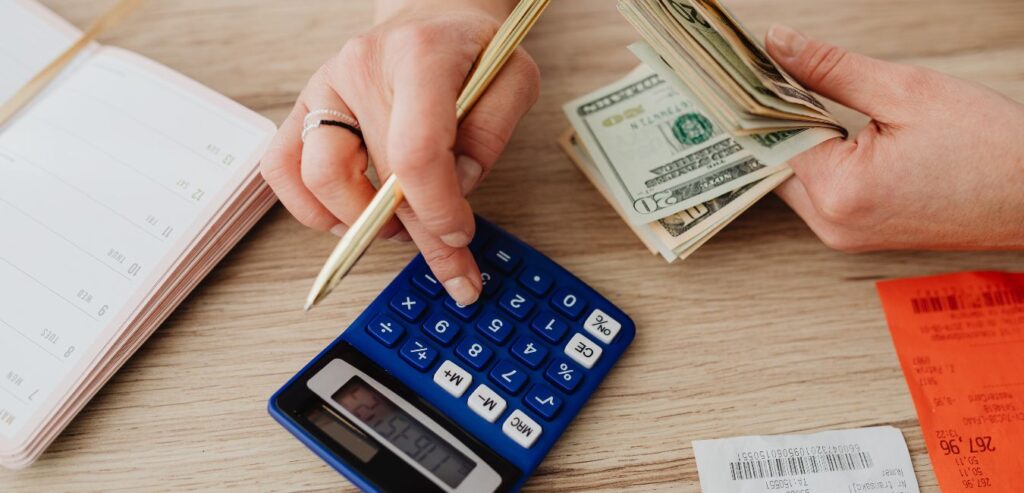 Myth #4 The best influencers are those with a large number of followers 
It's a common misconception that influencers with more followers = more value for brands. But in order to choose the best influencer for your business, you need to look at several key performance metrics instead of focusing solely on the number of followers. 
Working with a mega-influencer isn't necessarily valuable to your brand if those followers aren't engaging with the content being posted. To get the most from influencer marketing, your influencers need to have an engaged audience. This means that their followers are interacting with their content by liking, sharing, and commenting on their posts. An influencer is more likely to drive results for your brand if their audience is actively engaging with their content and already interested in your industry niche. In other words, the 'best influencers' are those who are aligned with your brand's values and who have a strong engagement rate. 
Myth #5 Running an influencer marketing campaign is complicated and time consuming
If you're new to influencer marketing, you might think that running campaigns is complicated and time-consuming, especially if you're managing campaigns manually. Searching for the right influencers, sending emails, writing briefs, validating content, measuring results, and making payments can seem pretty complicated and can be a huge drain on your time when you don't have the right tools. 
When running an influencer campaign involves multiple spreadsheets, different folders, and email threads that are a mile long, it feels complicated and time-consuming because it is! But it doesn't have to be. Using a dedicated influencer marketing platform will help save a ton of time and boost efficiency at every stage of the campaign. 
With a tool such as Upfluence, you'll have access to a large influencer database with 20+ advanced filters helping you to slash the time needed to find influencers, you can send personalized emails in bulk, upload contracts and briefs easily, make influencer payments in one click and monitor campaign results and ROI in one dashboard. With one tool to do it all, running multiple influencer campaigns simultaneously will be a breeze! 
Myth #6 You can't measure the results of influencer marketing 
Not being able to measure results and attribute sales is every marketer's nightmare. After all, you need to be able to measure your return on investment in order to choose the smartest way to spend your marketing dollars. The key to accurately measuring how influencer marketing is performing for your brand is to choose KPIs that are aligned with your campaign goals. 
Marketing technology exists to help you track both qualitative and quantitative KPIs. Measuring actions that happen on social media networks such as impressions, clicks, views, and comments will help you determine the level of brand engagement and awareness generated from your campaign. You can measure performance in terms of conversions by using personalized promo codes and affiliate links. These will allow you to track your influencers' conversion rate, the average order value, and the number of sales generated. Measuring the revenue generated from a campaign, or the earned media value will help you calculate the ROI of your campaign and make data-backed marketing decisions. Using a tool such as Upfluence helps you measure campaign performance and track sales in one place! Plus, you can view your ROI calculation at a glance. 
Myth #7 I need to hire more people to scale my influencer marketing campaigns
Working with a large number of influencers and running multiple campaigns at once is key to scaling fast. While it's probably a good idea to expand your in-house influencer marketing team, however, you might be overlooking a more cost-effective short-term solution. 
If you have a small team that is already seeing success with influencer marketing then a great way to support them in driving growth and scaling quickly is to equip them with the best tools on the market. Instead of hiring 3, or 5 or 10 new managers, you could invest in an all-in-one influencer marketing platform to improve your team's current processes and scale your campaigns fast. 
Upfluence offers access to a large influencer database as well as an influencer matching tool that will help your team source a large volume of quality influencer profiles for your campaigns. Sending emails in bulk, intuitive campaign management tools, and automation will also save your team valuable time and resources, freeing up your influencer marketing managers to focus on strategizing and nurturing influencer relationships.  
Remember, the key to stable, long-term growth is to invest in both the best tools and the best people to grow your business!