You would be forgiven for thinking that Twitch is a gaming-only platform. It started life as a niche platform for gaming and esports enthusiasts. But the popularity of live-streamed content and the recent pandemic has encouraged audiences seeking diverse forms of on-screen entertainment to flock to the platform. The increased appetite for non-gaming content has in turn led to the rise of non-gaming channels and creators in the past couple of years. 
Brands outside the video game industry have also woken up to the benefits offered by Twitch, such as highly engaged audiences, large reach, and the opportunity to create unique brand experiences through live video content. 
We'll explore why non-gaming brands have a lot to gain from Twitch campaigns, and learn from the brands who are leading the way by leveraging Twitch content and creators as part of their marketing campaigns. 
The rise of non-gaming content on Twitch 
As well as the specific gaming categories available on Twitch there are several non-gaming channels such as Just Chatting and Music & Performing Arts which have proved to be very popular. Just Chatting, where streamers connect with their fans by chatting with them through a live video stream now accounts for 12% of Twitch streams. At the end of 2020, Just Chatting was the most-watched streaming category, and this trend shows no signs of slowing with 754 million hours watched in Q1 2021. Influential streamers are finding new ways to engage with their audience beyond streaming game-play, opening up more possibilities for interactions with their fans and helping them to build a dedicated following. 
During the pandemic when live performances IRL were off the table, the Twitch category Music & Performing Arts came into its own by providing a space for musicians and performance artists to connect with their audiences and earn a living. Artists such as DJ Diplo have previewed new content via Twitch and hosted regular concerts for fans. Other popular activities to stream include arts and crafts and DIY. It's proven the ability of live streaming to cater to all types of audiences beyond video gamers. 
The wide spectrum of Twitch content and creators means that brands from all kinds of industries can find relevant influencer partners to engage their audience on the platform. 
Reimagining campaigns for non-gaming brands on Twitch
Brands in the fashion industry have been quick to pivot their marketing campaigns to make the most of the organic engagement found on Twitch. The height of the coronavirus pandemic was a prime moment for reimaging IRL events online. Burberry was the first fashion brand to live stream a catwalk on Twitch during London Fashion Week. The brand was quick to seize the opportunities offered by Twitch's unique functionalities, such as streaming the event in squad mode to offer multiple views of the event in real-time. Burberry was not afraid to push boundaries at a time that demanded fearless innovation, and thus created a high-fashion event that was more accessible and engaging than ever before.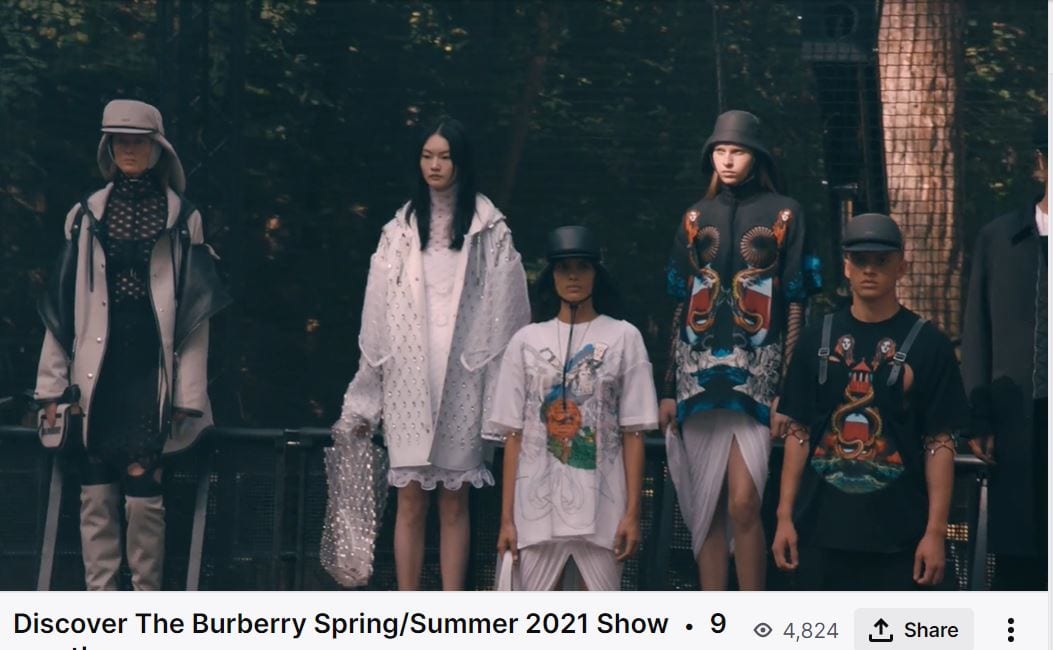 Other brands have looked to leverage the popularity of esports influencers to launch limited-edition collections. High-profile gamers have become valuable assets for streetwear clothing brands. Esports team Faze Clan has partnered with clothing brand Anti Social Club on an exclusive clothing line. Twitch allows brands to break away from traditional campaigns that involve models, photographers, and videographers to leverage the creativity of new, more authentic thought leaders. Twitch influencers spend hours interacting with their fans in real-time building up authentic connections which can be useful for brands.
FaZe Clan by Anti Social Social Club

Available in Limited Quantities on Saturday, August 29th
8AM Pacific / 11AM Easternhttps://t.co/Ibuwmej7O6 pic.twitter.com/5f1vyxXVVW

— FaZe Clan (@FaZeClan) August 28, 2020
How brands can leverage a gaming audience
Just because a brand might sell lipstick or high-heels, not what you'd typically associate with gaming, doesn't mean they can't use a gaming-oriented platform to boost brand awareness. The presence of young, Gen Z gamers on the platform means that non-gaming brands can still tap into the shared interests of gaming audiences, whether that be fashion, food, or tech, there's lots of room for crossover! You can get inspiration for food and beverage campaigns on Twitch in our recent blog. 
Beauty brands have successfully merged the worlds of make-up and gaming. Hero Cosmetics partnered with gaming streamer Seum to create live make-up tutorials using their products and wear their skin patches during regular gaming streams. This shows the potential for live video content to bring new audiences to esthetic products like beauty and clothing which come to life in video formats.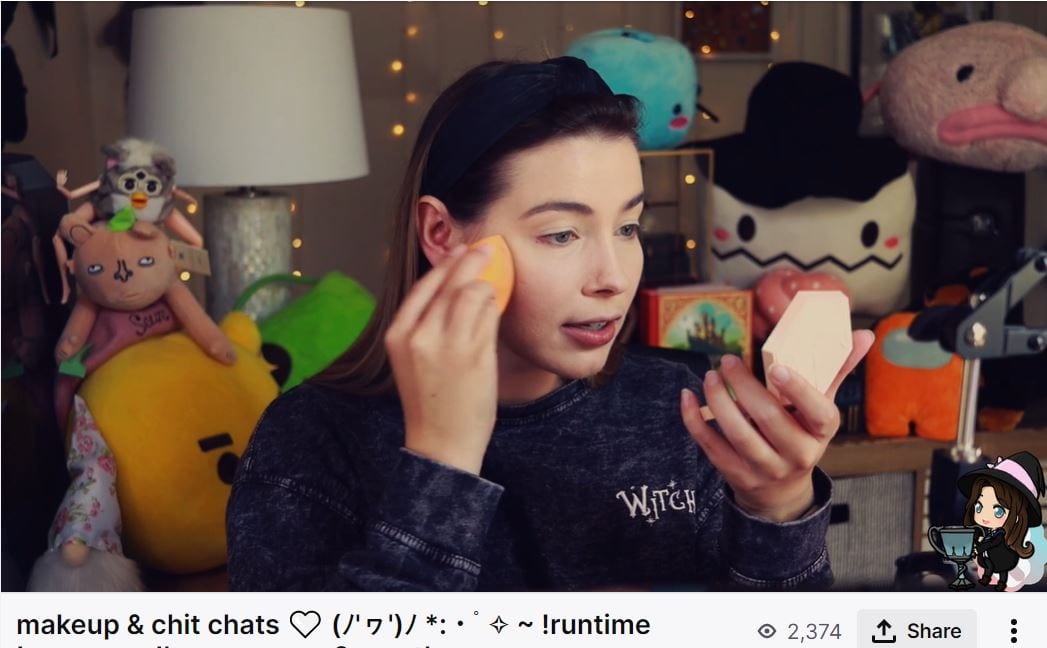 Benefit Cosmetics is also bridging the gap between gaming and beauty with their 'game face' influencer recruitment campaign. They're inviting Twitch influencers with a passion for beauty products to join their influencer cohort in return for being featured on the brand's Twitch channel and receiving free products. It's a great example of how non-gaming brands can tap into micro-influencers on Twitch by offering complementary products, ideal for tutorial or product review videos. By cultivating a brand presence on the platform, the partnership offers valuable reach to both brand and influencer. 
In conclusion, non-gaming brands should explore how to run brand promotions and events through the medium of live video on Twitch. Creating a unique live-streamed event such as a catwalk show, cook-a-long, or music concert will greatly boost reach. But by far the fastest way to generate awareness and conversations about your brand is to team up with a Twitch influencer to find a creative way to showcase your products through live video. If you'd like to speak to a specialist about leveraging Twitch influencers as part of your marketing strategy, we'd love to share our expertise with you.