There are plenty of reasons why influencer marketing should be your go-to marketing solution. Traditional marketing and advertising tactics have been declining. People no longer want to be bombarded with marketing messages,  74% of consumers use one or more methods to avoid advertising, with nearly 50% of them are using ad blocking technology on their PC. Instead, consumers want to choose how they interact with brands, preferring a more human approach. That's where influencer marketing comes in!  It's an effective and authentic way to build a strong brand community. In fact, 63% of people trust messages from influencers more than messages from brands. As relatable, expert content creators, influencers have proven their power in helping brands to grow. There's a variety of influencer niches and social media platforms meaning that influencer marketing can be leveraged by all kinds of brands with all types of budgets. From product sampling to affiliate campaigns, there's a campaign for everyone. 
But before diving head-first into uncharted waters, there's some key preparation to do. Start off by answering our list of key questions, check out the key stages of a campaign and get familiar with an example campaign timeline!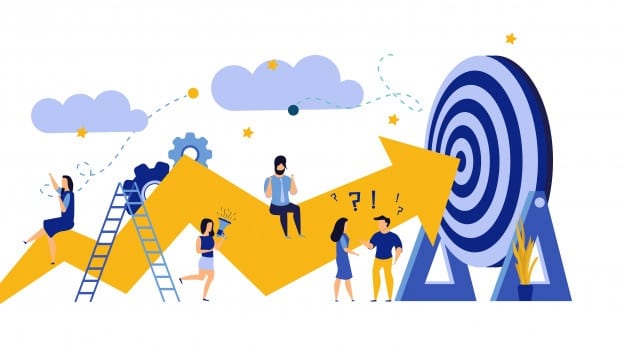 5 questions to answer before your first influencer marketing campaign
What are the goals and aims of the campaign?
This might seem obvious, but it's good to be clear on what end results you want to achieve. Your aims will dictate the nature of your influencer campaign, so it's a key decision to make up-front. Do you want to promote a particular product in a seasonal campaign for Valentine's Day? Do you want to launch a brand new product? Improve sales by 50%? Both you and your influencers will need to fully understand your goals in order to deliver the results! 
Which channel will reach my audience?
There's a vast choice of social media platforms and content formats to choose from based on your brand niche and target customers. Food, beauty, and fashion brands are best suited to Instagram campaigns, whilst tech brands work best on YouTube or even Twitch. Think about the typical age range, gender, and interests of your target audience to work out which channel to use for your campaigns. You could choose just one or try a combination of channels and formats. 
Which influencer niche is best suited to my audience?
Before you begin your influencer selection, you want to have an idea of the typical profile you're looking for. Are they a micro-influencer or a mega-star? Where do they live and what kind of brands have they already worked with? There might be a particular industry niche you want to appeal to. As a food brand, maybe your influencer is a chef, a travel blogger, or an eco-friendly vegan. Think about the personalities that best match your brand messages and values in order for partnerships to be based on authentic affinity. 
What's my brief?
It's time to start thinking about details! There will be some key information to share with your influencers before launching your campaign. Start putting together a brief that introduces your brand, outlines the purpose and target audience for your campaign, and specifies the content format, campaign hashtags, and any essential dos and don'ts. Having all the most important information in one place will mean you're ready to go when it comes to outreach and negotiating with influencers. 
What budget or compensation will I offer?
There are several options for compensating your influencers. Some might be open to product sampling and will share a review in return for free products. Most will expect some form of monetary reward, so decide if you want to offer a fixed price or a revenue-sharing solution, where profits from sales generated by influencers are shared between the brand and creator. Bear in mind that celebrity influencers will cost a lot more than micro or nano influencers. When you're starting off it's a good idea to hire a larger volume of smaller influencers to manage your budget and identify the best influencers for future partnerships. 
The key steps for an influencer marketing campaign
Now you've answered the above questions, let's turn our attention to the key steps in every campaign. 
A. Influencer identification
The first step is choosing which influencers you want to work with. The most time-efficient way to do this is with influencer marketing software such as Upfluence. Using advanced search criteria to scan a database full of influencer profiles, you'll have both quality and quantity in your influencer list! 
B. Outreach and brief
Once you have a list of potential influencers you'll want to start contacting them as soon as possible. Remember to introduce your brand and share what interests you about working with them. Don't forget to highlight how your collaboration will be mutually beneficial and be of interest to their followers. Need help when it comes to writing a brief? Check out our 10 easy steps to writing a killer influencer brief! 
C. Negotiate a contract
You want to nail down the specifics of the agreement before you can start thinking about the creative side of the campaign. Make sure both parties are clear on expectations, compensation and the timeline. If you're worried about trying to negotiate, we have some negotiation tips to help you along the way. 
D. Content creation and validation
Next comes the creative part! Ensure your influencers have all the information and free products they need to get started with making their posts. For extra safety, platforms such as Upfluence allow you to review and validate content in one easy-to-use dashboard to avoid any hiccups with your campaign. 
E. Campaign in progress!
Sit back and let the influencers do their thing! Think about how you can also amplify influencer content by resharing it from your brand's social media accounts. 
F. Track results and performance
Be sure to collect all influencer content and measure the engagements and conversions on their content. Using influencer marketing software will help to compare results across your whole cohort of influencers to identify the best-performers and what improvements you'd like to make next time. 
G. Influencer payment
Reward your influencers for their hard work and share feedback. Consider which partnerships you'd like to nurture for long-term collaborations.
It's always advisable to start planning as early as possible for your next influencer campaign. Take a look at our example campaign timeline to give you an idea of how to organize your time!